Berkeley Application Portal
What Application Portal Does Berkeley Use?
UC Berkeley has a long history of academic distinction in a wide range of disciplines. The university is widely known in the San Francisco Bay Area tech community. Opportunities thrive in the sciences, engineering, humanities, social sciences, and arts. Students, who want to be part of Berkeley often ask, "What application portal does Berkeley use?" The university, like other schools in the University of California system, uses the UC Application as the Berkeley application portal.
You can apply by filling out the UC application, which can be started as early as August 1 and must be submitted between November 1 and November 30. You can use this application to apply to as many UC campuses as you like.
The application for UC Schools is identical to The Common Application. As a result, applicants can use a significant portion of their Common Application materials to complete their University of California application.
How to Register for the Berkeley Application Portal?
Creating a UC Application account is the first step in submitting your University of California application. Your UC application login is generated when you make a UC Apply account. Your UC application login can then be used to check the status of your UC admissions application.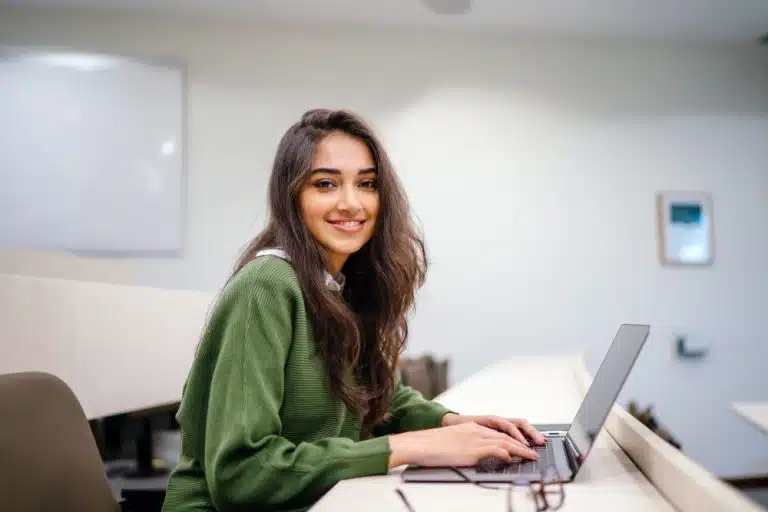 Now, how to register for the Berkeley application portal? The University of California application begins with requesting logistical information, such as when you want to begin college, how to contact you, and your place of residence. We'll go over the portions of the registration to the Berkeley application portal.
Term and Level: Choose when you want to start college and whether you want to be a freshman, transfer, or start a second degree. It's simple, yet it helps admissions officers arrange your file and comprehend your background.
Address & Phone: Simply enter your contact information into the University of California application system so that each institution knows how to contact you. They may send you brochures, ask clarifying questions about your application, and, of course, notify you of your admissions decision.
Citizenship & Residency: The University of California application then requests information about your citizenship. If you have one, you must also enter your social security number if available. Because in-state and out-of-state tuition rates differ, the UC system needs to know whether you live in California or not.
To save any input information, click "Save & Continue" at the bottom of each page (there is a 20-minute inactivity period after which the application will automatically sign you out). If you've successfully completed a page (answered all needed questions), a checkmark will appear in the right-hand navigation bar.
After creating your UC Apply account, you must answer seven UC application questions: About You, Campuses & Majors, Academic History, Test Scores, Activities and Awards, Scholarships & Programs, and Personal Insight Questions. Before completing your UC application, you must accurately complete these UC application criteria.
About You: The first portion includes several pages of questions about you and your family. You may seek assistance from your parents or legal guardians with these questions.
Campuses & Majors: This is where you'll choose which campuses to apply to and which majors to pursue. If you are not sure what major you want to pursue, you can select "Undecided" or "Undeclared."
Academic History:  In this section, you will enter the courses and grades from all of the schools you attended while in high school. If you took high school-level math or a language other than English in middle school (7th and 8th grades), you will be able to report your grades and courses in this section.
When filling out any information, make sure you refer to your transcripts (or academic records) and not your memory. All of your schools, courses, and grades must be reported exactly as they would appear on official transcripts or academic records.
Test Scores
ACT & SAT: When making admissions decisions or awarding scholarships, UC will not use SAT or ACT test scores. If you opt to submit test scores as part of your application, they may be used as an alternative method of meeting minimum eligibility or course placement requirements after you enroll.
SAT Subject Tests: These tests were discontinued in 2021 If you have a prior year's Subject Test scores, you may report them as an additional piece of information for the review process, or as an alternative method of meeting minimum qualifying requirements.
AP exams, IB exams, TOEFL or IELTS, and International Tests: Each of these examinations will be asked about on separate pages in the test score section. If you've already taken an exam, you must disclose your results, or you must indicate whether you intend to take one in the future.
Activities and Awards: This is your chance to tell UC about your accomplishments outside of the classroom. UC schools are looking for quality rather than quantity, so highlight the activities and awards that are most important to you.
Each activity/award must be classified into one of six categories:
Honors or awards
Educational preparation programs (any programs that have enriched your academic experiences or helped you prepare for college)
Extracurricular activities
 Other coursework (courses taken other than those required for UC admission/courses or the A-G subject areas)
Volunteering/Community service
Work Experience
Scholarships & Programs: You should choose applicable scholarship categories that interest you (there is no limit to the number of scholarships you can apply for). You can also indicate your interest in the Educational Opportunity Program (EOP), which provides support services while you are a student at any UC institution.
Personal Insight: You must respond to the personal insight questions in this section. You will be asked to answer four out of eight questions.
Use the additional comments area to address any issues that you did not have the opportunity to discuss elsewhere on the application. This should not be considered an essay, but rather a section to record unusual circumstances or anything that may be confusing in other portions of the application. If necessary, you may use this section to share about circumstances relating to COVID-19.
This is the final page you will see before submitting your application is the "Review & submit." If you still have other items to complete, a "To Do" icon will appear next to that section in your Berkeley application portal.
What Time Is Berkeley Application Due?
What time is Berkeley application due? For most undergraduate programs at Berkeley, the application deadline is November 30th of the year preceding your intended enrollment. This means that if you plan to start at Berkeley in the fall of 2024, your application must be submitted by November 30th, 2023.
The Berkeley application portal opens as early as August 1st. All applications must be completed and sent starting on October 1st.
It's important to note that some programs may have different deadlines, so it's a good idea to check the Berkeley Admissions website for the specific deadline for your intended major. Additionally, some programs may have earlier deadlines for certain applicants, such as transfer students.
Submitting your application by the deadline is a crucial step in the admission process and increases your chances of being considered for admission to Berkeley.
How Does Berkeley Notify Acceptance?
The University of California, Berkeley is one of the top universities in the world, and the admission process is highly competitive. After submitting your application, you may be wondering how you'll find out if you've been accepted. So, how does Berkeley notify acceptance?
If you are a fall-term freshman applicant, Berkeley typically notifies students if they have been admitted by end of March. These notification dates apply solely to applicants for the autumn term who file between October 1 and November 30. Current applicants receive the exact decision dates in confirmation emails and on the student application portal.
By January, Berkeley will send you instructions on how to create a username and password for access to the school's applicant portal.
This is where the admission decision, as well as other important information, will be released. You should check the Berkeley portal regularly.
UC Berkeley pioneered the holistic review process at UC, which has since been utilized by most of the UC campuses. The term "holistic review" refers to the process of analyzing freshman applications in which no single piece of information or component is given more weight than another.
After viewing your admissions decisions, Berkeley will provide you with a Statement of Intent to Register (SIR) form. You must fill out this form to accept or deny the admission offer.
How Hard Is It to Get Accepted Into Berkeley?
How hard is it to get accepted into Berkeley? The University of California, Berkeley is a highly competitive institution, known for its rigorous academic programs, talented faculty, and diverse student body. As a result, many students wonder about their chances of being accepted into Berkeley.
The school receives thousands of applications each year, and the admission process is highly competitive. The university has strict academic and standardized test requirements, and only admits a limited number of students each year.
Berkeley's acceptance rate of 14% for the Class of 2025 was the lowest recorded rate of the institution. However, the university got 128,225 applications for the Class of 2026 and only admitted 14,603 students. This is equal to an 11.4% acceptance rate, the newest record low for Berkeley admissions.
Getting accepted into Berkeley is not just about academic merit. The university also considers a range of other factors, including extracurricular activities, community service, leadership experience, and personal achievements. These factors help the university to get a complete picture of the student and determine if they would be a good fit for the Berkeley community.
Additionally, the university has a commitment to diversity and is looking for students who bring unique perspectives, experiences, and backgrounds to the university community.
This means that students who come from disadvantaged backgrounds, have overcome significant obstacles, or have made a positive impact in their communities may have a better chance of being accepted into Berkeley.
In conclusion, getting accepted into Berkeley is a challenging process, and the university receives a large number of applications each year.
The admission process is highly competitive, and the university considers a range of factors, including academics, extracurricular activities, community service, leadership experience, personal achievements, and diversity.
While getting accepted into Berkeley can be difficult, students who have strong academic records, high standardized test scores, and unique experiences and perspectives may have a better chance of being accepted.
College admissions experts like AdmissionSight can help students gear up for their college application while still in high school. From registering to the Berkeley application portal to crafting compelling essays, these experts can help you along your college application journey. Feel free to book an appointment for an initial consultation with AdmissionSight experts to discuss your next step toward being admitted to your dream college.