Can Colleges See Other Colleges You Applied To?
Can admissions officers see what other colleges you applied to?
Can admissions officers see what other colleges you applied to? Even if you apply to several, you can only choose one. Many students worry about what can improve or hinder their prospects of being accepted. can colleges see other colleges you applied to? is one such worry.
The majority of the time, the answer to the question "Can colleges see other colleges you applied to?" is "no." Admissions officers for colleges don't hold private gatherings to discuss which incoming freshmen applied to which institutions. For that, they are far too busy evaluating applications.
Some people are concerned that telling colleges about the dozen or so different institutions they've applied to would create the appearance that they are unsure or in a desperate situation. Admissions officers probably wouldn't have a negative opinion of the applicant even if they did view the many applications submitted by each student.
Not always, though.
Keep in mind that we previously said: "for the most part." There may be notes on a transcript describing an applicant's activity, including when and where they sent their applications. This, however, is comparatively uncommon and has little bearing on their prospects of acceptance.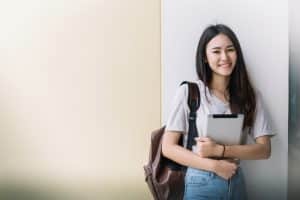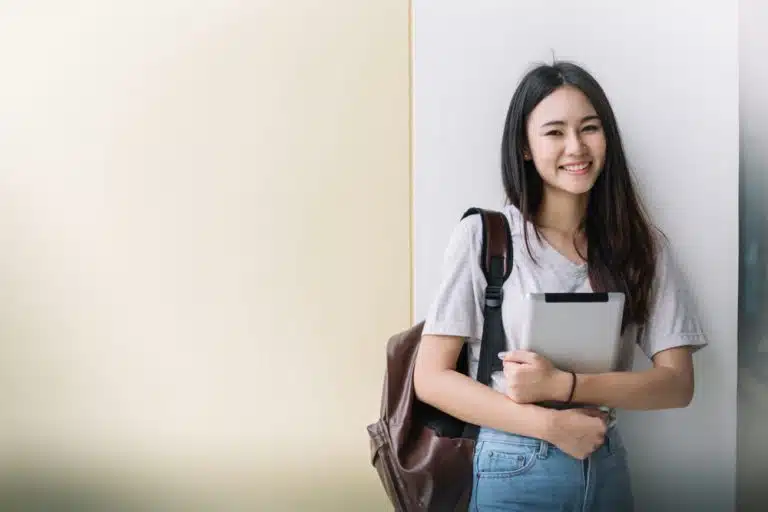 Some institutions will inquire as to what other colleges the candidate is thinking about or applying to, although this is more for the benefit of the colleges than it is for the applicants. This is a method of gathering information that they can use in their marketing and hiring initiatives. It's not really intended to inflame any rivalries, and it won't have an impact on your admissions chances at those schools. Certain schools may do so.
In a similar spirit, the Common App gave universities the opportunity to inquire about the students' prior applications. Some people suggested that universities were utilizing that information to reject certain applications or reduce financial aid packages, which drew mixed reactions and criticism; however, not all institutions ask the question "Can colleges see other colleges you applied to?".
There are a handful of extremely elite universities that discuss their early decision student list among themselves, but only after those students have been accepted, so there is no need to worry about the odds being impacted there.
But once again, the majority of the time, the answer to this important query will be "no." Even if the answer is "yes," it is unlikely to be used to deny a request. However, these are important considerations to bear in mind while submitting college applications. Other than the question, "Can colleges see other colleges you applied to?" you might want to know if they can identify if you attended another college.
Do colleges know if you attended another college?
Do colleges know if you attended another college? Your previous post secondary enrollments are typically kept private. If schools disregard the criteria of the Family Education Rights and Protection Act, they run the risk of being excluded from federal financial aid programs including Pell Grants, Direct Loans from the Federal Government, and Work Study (FERPA).
Therefore, without your express consent, the school you previously attended is not permitted to inform another school that you attended there. This does not, however, ensure that this information will remain a secret.
Before the involved students enrolled, several universities communicate admissions-related information. The admissions department may discover this if you are intending to enroll in a university to which you previously applied.
Financial help will be the prize for many students. For instance, you reapply after receiving government grants, loans, etc. during your prior enrollment. Your new school will be informed by the U.S. Department of Education that you have already used up some of these benefits.
And last, the truth is that this information will probably come from you. It's challenging to keep a secret about anything that significantly alters your life for longer than a few days.
How do they know that you attended another school?
Can colleges see other colleges you applied to? Colleges can see which former institutions transferees attended when supporting documents, which are components of the application, are supplied. The names of the schools attended and the credits gained are listed on a transcript. A financial assistance transcript details the amount and location of aid previously received.
You can be sure that the college you want to transfer to will look at your application, admissions essay, and/or interview to find out about your previous school.
Although it's not a good idea, there are techniques to prevent the school from finding out about your academic background.
Lying about your transfer status may result in a rejection letter, the withdrawal of an enrollment offer, or expulsion. It will depend on whether the college finds out you are not a first-time, first-year student during the application review, after you receive an acceptance letter, or while you are already enrolled.
It's true that a variety of things can affect your chances of getting accepted. You may be confident that none of them include the name of the school you formerly attended. Different colleges and institutions take different considerations into account when determining whether or not to accept transferees.
All of them, though, take into account your transfer reason and your prior academic record. It is much better to disclose the name of the school you previously attended when speaking with admissions officers at the institution you wish to transfer to because the college you previously attended has no bearing on the admissions decisions.
If you don't apply for financial aid, the new college won't know about the school you went to before.
The name of the college or institution where you previously received a financial aid award is listed on your financial aid transcript, which will be kept out of the school's hands as a result. However, everything changes when your academic transcript shows up at the school's admissions office.
Now that we know the answer to the question, "Can colleges see other colleges you applied to?" Let's answer the next question.
Does the Common App reveal previous colleges?
Does the Common App reveal previous colleges? The Common App for Transfer is designed to expedite and simplify the process of changing schools for transferees. The Common Application's transfer-focused version comprises four sections, including academic history. Colleges can learn which schools transferees have attended in this area of the Common App for Transfer.
More than one-third of college students transfer to a new university at least once within six years, according to data from the National Student Clearinghouse.
Students who want to move from one college to another must fill out an application as transferees.
Before continuing, it's crucial to understand that each college has its own rules about which applicants from other institutions are treated as transfer students and which ones as freshmen. For example, some colleges and universities count students as transferees even if they only took one course at another college or university.
At some universities, students must have earned more than three credits—up to 60 credits—at another institution before they can apply as transferees.
Can colleges see other colleges you applied to? While applying to colleges can be difficult in many ways, you shouldn't obsess about whether or not universities will find out about your other applications and whether this will affect your chances of getting accepted.
There is no need to worry about colleges learning where else you have applied because they cannot see this information. Put your best foot forward by submitting applications to a healthy mix of reach, match, and safety schools and letting your best self come through in your essays.
AdmissionSight has assisted students in navigating the challenging admissions process for the past ten years. If you're seeking advice that can help you get into one of the top universities in the nation, what should you do? We have your back!
We can help you put together your entrance requirements. To improve your chances of getting accepted into an Ivy League university, AdmissionSight's college admission specialists will help you with every step of the admissions process. Book your consultation today.