Columbia Campus Life
Make sure that every aspect of your application, including your GPA, test scores, Columbia interview, and additional essays, is top-notch when considering how to get into Columbia University. You should begin planning for the application procedure far before the Columbia application deadline if you want to increase your chances of getting admitted and finally enjoy the Columbia campus life.
Admission to Columbia University
Results of regular admissions for the class of 2026 at Columbia
The number of applications for regular admission to Columbia's Class of 2025 came close to matching its previous record. Only 1,603 of the 54,072 regular decision applicants were accepted by the university. Only 2.96% of applicants were accepted by Columbia, one of the Ivy League's most competitive colleges, during the regular admissions process.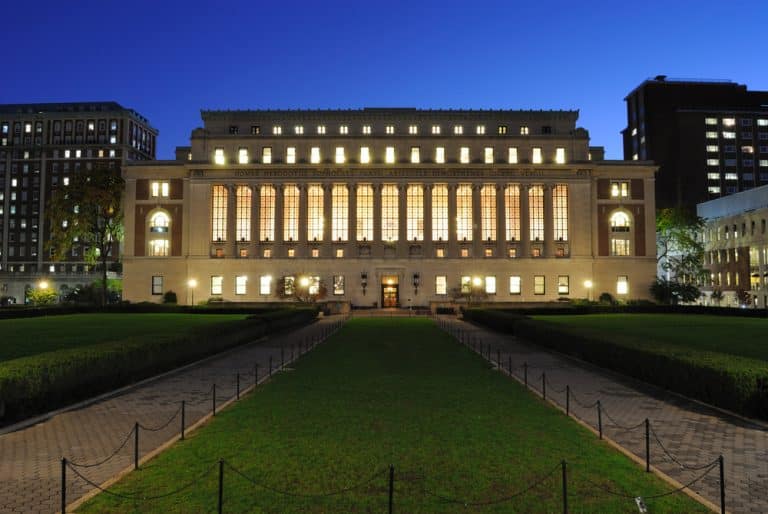 The rise in applications over the previous two years, according to Columbia's office of undergraduate admissions, is probably attributable to the university's test-optional policy, which has been extended.
Results of early admissions for the class of 2026 at Columbia
In December 2021, Columbia University released its early admission results for the Class of 2026. This prestigious university said that 650 applicants were accepted early, with a 10.31% acceptance rate. AdmissionSight advises you to apply early to improve your chances of admission to Columbia.
Columbia regular admissions results during the past three years
Although there were a lot more candidates for the Class of 2025 than there were in the class of 2024, the number of applications stayed relatively constant in the Class of 2026, falling from 60,551 to 60,377. The table below displays the Columbia regular admissions results during the past three years.
Columbia overall admissions acceptance rates
| | | | |
| --- | --- | --- | --- |
| | Class of 2024 | Class of 2025 | Class of 2026 |
| Total First-Year Applicants | 40,084 | 60,551 | 60,377 |
| Admitted Applicants | 2,465 | 2,218 | 2,253 |
| Overall Admission Rate | 6.15% | 3.66% | 3.73% |
 Acceptance Rates for Early Decisions at Columbia
| | | | |
| --- | --- | --- | --- |
| | Class of 2024 | Class of 2025 | Class of 2026 |
| Total ED Applicants | 4,318 | 6,435 | 6.305 |
| Total ED Admissions Rate | 15.05% | 10.10% | 10.31% |
What is Columbia campus life like?
What is Columbia campus life like? More than 40,000 students, faculty members, and employees at Columbia University come from all over the country and the world. They live and learn on vibrant campuses in a large, international metropolis. Let's take a look at what awaits you after being admitted as a student at Columbia University. For the complete Columbia campus life content, please visit the Columbia University campus life page.
Columbia's Arts
Drawing on its outstanding faculty and location in New York City, the center of the art world, Columbia University provides a wide range of arts programs and services.
Visual Arts
Utilizing its outstanding faculty and location in New York City, Columbia provides a wide range of academic programs and resources in the visual arts.
Emerging artists with extraordinary promise from all around the world are drawn to the School of the Arts' Visual Arts Master of Fine Arts Program. At the undergraduate and graduate levels, rigorous programs in art history and art education promote various areas of the arts.
Dance
Through the Barnard College Department of Dance and other active student organizations, dance has a significant presence at Columbia.
All four of Columbia University's undergraduate colleges—Barnard, Columbia, the School of General Studies, and the School of Engineering—are served by the multidisciplinary program at Barnard College.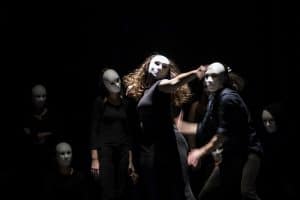 The program builds upon studio courses, the Department's productions at Miller Theatre and other venues, its well-known partnership with New York Live Arts, as well as a rich array of dance studies courses. It integrates the study of dance within a liberal arts setting of intellectual and creative exploration.
Architecture
The Graduate School of Architecture, Planning, and Preservation (GSAPP) provide students with knowledge of the state-of-the-art in architecture as well as the ability to redefine the field and change it. It also serves as a testing ground for novel theories regarding the functions of designers in a global society.
While preparing students to become accomplished practitioners in their respective fields—architecture, urban design, historic preservation, urban planning, or real estate development—the curriculum places emphasis on the necessity of analyzing and challenging the underlying history, premises, and future directions of the design professions.
Theatre
For students interested in theater, Columbia provides a wide range of activities, both academic and extracurricular.
As part of the Columbia campus life, students benefit from an international, collaborative, and interdisciplinary approach as well as the university's location in New York City, a global capital of theater, whether they are enrolled in the highly regarded theater program at the School of the Arts, the joint undergraduate program at Barnard and Columbia Colleges, or the doctoral program at the Graduate School of Arts and Sciences.
Arts Initiative
Since its inception in 2004, the Arts Initiative has connected Columbians with amazing opportunities to engage with the arts both on campus and throughout New York City. The Arts Initiative develops and promotes the thriving artistic scene at Columbia and offers programs starting at no cost, ensuring that every Columbia student has access to arts opportunities.
The experiences are open to a broad spectrum of art enthusiasts, who can go deeper and have enriching experiences at different levels of engagement. For a variety of preferences, the programs provide access to a wide range of visual and performing arts activities, including musical theater, classical music, dance, various art museums and galleries, and movie tickets. The Arts Initiative makes it possible to see everything, including classics, contemporary works, and student and professional productions.
Art History
Studying art history at Barnard College and Columbia University means becoming a part of a vast endeavor that goes well beyond Morningside Heights.
The cultural life of New York City, where more individuals than anywhere else in the world are involved in creating, writing about, showing, and collecting art, is closely linked to art history. Art history classes at Columbia and Barnard expose students to works of art in the city's museums and galleries, whether they are studying Roman sculpture, Japanese ceramics, or French painting.
Architectural history classes introduce students to the astounding diversity of New York's buildings and public monuments. This is another highlight of the overall Columbia campus life.
Film
The top students in the world attend the School of the Arts' Film Programs, and the school's hallways are a meeting place for cutting-edge creativity, rigorous academic study, and practical application.
The Film MFA programs are among the top training grounds for aspiring filmmakers around the globe, thanks to their faculty of renowned working experts. Each year, the Columbia University Film Festival features its thesis teleplays, feature screenplays, and short films. The School is well-known for the achievements of its alumni in television and film around the world. At festivals like Sundance, Cannes, Venice, Berlin, and the Academy Awards, they have won top honors.
Literary Arts
At Columbia, there are several opportunities for studying and practicing writing and reading.
A creative writing major is an option for undergraduates, and the School of the Arts also offers MFA programs in fiction, nonfiction, and poetry. Both at the undergraduate and graduate levels, the study of English and Comparative Literature is thriving. English education has a concentration at Teachers College. The Institute for Comparative Literature and Society encourages undergraduate and graduate students to explore literature, culture, and their social environment from a worldwide viewpoint.
Additionally, as part of Columbia campus life, everyone can attend literary events held on campus. The School of the Arts' Creative Writing Lecture Series invites a talented and diverse group of authors to Columbia for innovative lectures on literary craft. A student-run series called "Nonfiction Dialogues" features interviews with renowned nonfiction authors about their work and careers.
Music
One of the oldest and most prestigious departments in the nation, the Department of Music was established in 1896.
The Department fosters research into musicology and composition at the highest levels of excellence and creativity, from undergraduate courses for students at Columbia College, Barnard, the School of General Studies, and the School of Engineering to graduate programs in these fields.
Over the previous ten years, the number of undergraduate music majors has multiplied by seven. Every semester, about 800 students enroll in music humanities, a required course, and many more do so during the summer. The Music Performance Program gives nearly 400 students from various disciplines the chance to grow as musicians each year, despite the fact that the Department is not a conservatory.
What is the residence set up at Columbia University?
What is the residence set up at Columbia University? Living in a resident hall run by Columbia Housing is an essential component of the undergraduate experience at Columbia. Housing at Columbia University is like this: It offers students a secure and encouraging environment as they work toward their academic objectives, makes lasting friendships, and adjust to living independently on an urban campus.
All undergraduates who file their intent to live on campus and who continue to be regularly registered as full-time students are guaranteed to house, with the exception of 2nd Year Combined Plan students and visiting students. On what is known as "South Lawn," a location in the center of the primary Morningside Campus, first-year student life begins.
South Lawn is surrounded by the University's main library and adjacent to Columbia's student center — Lerner Hall. The Columbia Health offices and all three of Columbia Dining's main dining halls are also nearby the first-year buildings.
Students are more easily able to transition from their home life to Columbia campus life when they are placed in this convenient and central location, whether they are new to Columbia or New York. This is furthered by the ongoing assistance of Columbia Residential Life, whose trained Resident Assistants (RAs) live in the halls with the students.
Residential Life seeks to establish an atmosphere conducive to intellectual pursuits and the creation of community among the diverse student body. Residential Life staff members run social and instructional programs all year long in the residence halls and off-campus.
Rising sophomores, juniors, and seniors take part in room selection each spring, which gives them the opportunity to choose their dorm for the upcoming fall semester either on their own or in groups with other undergraduates.
A lottery system is used for room selection, giving students an equitable option that also considers their seniority. To accommodate all students who desire to live on campus, students who take an illegal leave of absence and cannot participate in room selection are placed on a non-guaranteed waitlist upon their return and are offered to house if space is available.
To accommodate students' needs, Columbia Housing provides a range of housing options. Most sophomores live in singles or doubles in buildings with corridors, while many juniors and seniors switch to living in groups in suites or apartments. Students can also opt to join one of a handful of Special Interest Communities or Fraternity & Sorority organizations, both of which have dedicated space in brownstone-style buildings near campus.
All students will be able to find a residence hall with great amenities, including building and floor lounges, shared floor and in-suite kitchens, plus exercise rooms and quiet study spaces; they will all be able to find a place that feels like home. This is true regardless of a student's interests or preferred living arrangements.
The Residence Hall Directory, which is available on the Columbia Housing website, provides comprehensive information on all available residence halls. The Columbia Housing Guide to Living offers a thorough explanation of the rules and regulations that students are expected to follow while living in Columbia's residence halls, as well as their rights as residents and the advantages and services that are accessible to them while living on campus.
Does Columbia offer a good dining experience?
Does Columbia offer a good dining experience? As for the dining, the 600 menu options served every day on campus by Columbia's campus dining staff are constantly shown to the university's students to be at least as good as anything in New York City.
A licensed nutritionist is available for one-on-one consultations with students, and more than half of the food served in Columbia's dining halls is locally produced. The university also contributes significantly to food pantries. This is one aspect that every student should expect from Columbia campus life.
Dining Halls
| | |
| --- | --- |
| John Jay Dining Hall | 9:30 AM to 9:00 PM |
| JJ's Place | 12:00 AM to 12:00 AM |
| Ferris Booth Commons | 7:30 AM to 8:00 PM |
| Columbia Dining @ Faculty House | 11:00 AM to 3:00 PM |
Retail Locations:
| | |
| --- | --- |
| Chef Mike's Sub Shop | 10:30 AM to 10:00 PM |
| Blue Java Café – Butler Library | 8:00 AM to 11:59 PM |
| Blue Java Lerner | 9:00 AM to 5:00 PM |
| Blue Java Café – Mudd Hall | 9:00 AM to 7:00 PM |
| Blue Java Café – Uris | 9:30 AM to 5:30 PM |
| Lenfest Café | 9:00 AM to 5:00 PM |
Does Columbia have a good health program?
Does Columbia have a good health program? The personal and academic growth of students, as well as the well-being of the Columbia University community, are both advanced by Columbia Health. A total of 200 health professionals who are knowledgeable about the requirements of university students make up this team.
The student body at Columbia University
For the academic year 2020–2021, there are 30,135 students enrolled at Columbia University, including 8,148 undergraduate and 21,987 graduate students. There are 6,332 part-time students and 23,803 full-time students according to attendance status, with 14,041 male and 16,094 female students overall. An online degree program is being offered by Columbia University, and a total of 25,843 students have registered in the program.
Gender distribution among students
With 30,135 students enrolled, Columbia University has a gender distribution of 46.59% male (14,041 students) and 53.41% female (16,094 students). At Columbia University, there are 4,142 male and 4,006 female undergraduate students, as well as 9,899 male and 12,088 female graduate students.
Acceptance Dates at Columbia University
Please be aware that there is no Early Action 2 date for Columbia because there is no Early Action 2 application option available at Columbia.
Let's take a look at the acceptance dates at Columbia University, which AdmissionSight provided below:
November 1
Application deadline for Early Decision
Application deadline for the QuestBridge National College Match
November 15
Early Decision financial aid application deadline
Mid-December
Early Decision applicants receive online notifications of admissions and aid decisions
January 1
Regular Decision application deadline
Early January
Deadline for Early Decision responses
February 15
The deadline for applications for regular decision financial aid
Early April
Regular Decision candidates receive online notifications of admissions and aid decisions.
May 2
Response deadline for Regular Decision
May 15
The deadline for enrollment deferral requests
Late June
New students must submit their final transcripts.
Is an interview required at Columbia?
Is an interview required at Columbia? Interviews are not necessary at Columbia. Every year, the school receives over 40,000 applications, and there are just not enough volunteers to interview each one. Interviews are only conducted with permission. Do not be concerned if you do not receive an invitation to be interviewed. This does not mean your application will be turned down.
Here at AdmissionSight, we can help you with your application to Columbia University, and our experienced consultants can give you professional advice. Contact us today to learn about our committed service.