Cornell GPA and SAT Requirements
There are currently eight universities that make up the Ivy League, and Cornell University is one of them. Cornell University, which can be found in Ithaca, New York, is distinguished from other educational institutions by the sheer number of classes it provides. And if you're a library enthusiast, you'll be pleased to learn that their library system is the best in the whole wide world.
Due to all of this, a significant number of students are interested in attending Cornell. However, given that it is one of the most prestigious colleges, the admissions process can be quite challenging. You will need to bring your "A" game to the process of preparing your application if you want to reap the benefits of attending this prestigious Ivy League institution.
Before you start the process of applying to colleges, it is essential that you have a thorough understanding of the application, particularly with regard to Cornell GPA and SAT requirements.
We will learn more about the requirements for Brown University, including the minimum Cornell GPA and SAT requirements, in order to best prepare you for an application to an Ivy League school. This will include the minimum requirements for Cornell.
What SAT score does Cornell require?
What SAT score does Cornell require for admission? The requirements for standardized testing can vary greatly from school to school. The majority of schools require students to take either the SAT or the ACT, and many also require students to take SAT subject tests. The requirements for admission into Cornell University make it a highly competitive institution.
The standardized tests are administered to high school students for the purpose of determining whether or not they are prepared to continue their education after high school and to supply colleges with a single point of data that can be used to compare the qualifications of each individual applicant.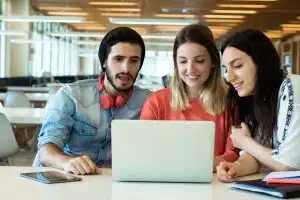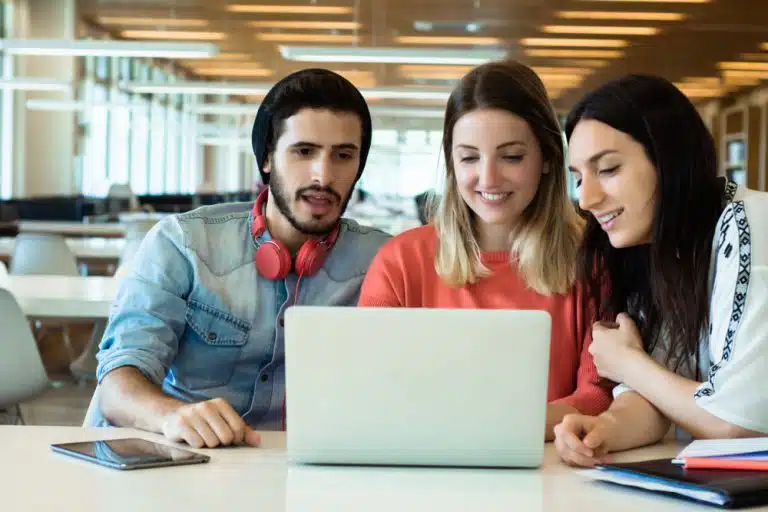 The scores you received on standardized tests will be considered by college admissions officers, along with your high school grade point average, the subjects you studied in high school, letters of recommendation from previous instructors or mentors, extracurricular activities, admissions interviews, and personal essays. This college has a score of 1400 for the 25th percentile on the SAT. This indicates that fewer than 25 percent of Cornell University's student body has scores lower than 1400.
1560 is the SAT score that places Cornell in the 75th percentile. This indicates that approximately 75% of accepted students have scores that are lower than 1560. 1480 is the SAT score that we found to be Cornell's average, which corresponds to the 50th percentile.
You could also center your attention on the 25th and 75th percentiles in both of these sections. When it comes to math, the score at the 25th percentile is 720, and the score at the 75th percentile is 800.
The score at the 25th percentile on the EBRW scale is 680, and the score at the 75th percentile is 760. It is clear from this that you will need to earn a higher score in the mathematics subtest in order to achieve the same percentile score as EBRW.
If you believe that you have more room for improvement in one section, you should work to achieve a score that is higher than that required in the other section. Therefore, even if you get a better score than necessary in one category but a lower score in another, you might still be able to meet the requirements for the overall score.
| | | | |
| --- | --- | --- | --- |
| | 25th Percentile | 75th Percentile | Average |
| Composite | 1400 | 1560 | 1480 |
| Math | 720 | 800 | 760 |
| Reading + Writing | 680 | 760 | 720 |
Does Cornell Scorechoice?
Does Cornell Scorechoice? The manner in which a college evaluates a student's SAT score is determined by the college's policy. Every college has its own unique approach to this policy. The "highest section" strategy is the one that is utilized by Cornell University, which is a case in point.
This policy is also known as "superscoring," which is another name for it. According to this policy, the college will take into consideration your score on the SAT section that you performed the best on across all tests.
For illustration's sake, let's say you took the SAT test twice before you got your first composite score, which was 1540. 780 of the total score of 1540 comes from mathematics, and 760 comes from EBRW. On the second try, he is successful in achieving a composite score of 1540 on the SAT. On the other hand, he achieved a score of 760 in Math and a score of 780 in EBRW this time.
Therefore, your best scores on the Math and EBRW tests were obtained on the very first and very second time, respectively. In addition, since Cornell follows a policy that looks at the highest score in each section, they will take the highest score in each subject into consideration.
Therefore, Cornell will consider your score in Maths to be 780, and your EBRW score will also be 780. The student benefited from it because his score improved by 20 points, making it so that it is now 1560.
In light of the fact that students stand to benefit from the highest section policy, it is imperative that they retake the SAT. This affords you the opportunity to improve your overall score.
Is SAT required for Cornell University?
Is SAT required for Cornell University 2022 admissions? The submission of SAT or ACT test scores was once required of first-year applicants to Cornell University. However, beginning in April 2020, this requirement was eliminated. The Agriculture and Life Sciences College; the Architecture, Art, and Planning College; and the Cornell SC Johnson College of Business are the undergraduate colleges at Cornell that do not take standardized test scores into consideration during the admissions process.
Applicants to Cornell's four other undergraduate colleges, which are the School of Industrial and Labor Relations, the College of Arts and Sciences, the College of Engineering, and the College of Human Ecology, have the option to submit their SAT or ACT scores, but doing so is not required.
Cornell recognizes the continuing risks of COVID-19 transmission during in-person testing around the world. As a result, the university has decided to extend the policies that are currently in place to include high school graduating classes in 2023 and 2024. In the meantime, the university has begun a period of deliberate experimental review that will last for two years.
The purpose of this review is to direct admission testing policy requirements after these two years have passed. They are conducting both an independent study on the role of testing in promoting access and success at Cornell as well as a systematic review of admission assessments in partnership with various other universities and organizations that are concerned with higher education.
What GPA do I need for Cornell?
What GPA do I need for Cornell admissions? There are many schools that require a minimum GPA, but in most cases, this is just the bare minimum that must be met in order to submit an application without it being immediately rejected. 4.07 is the average grade point average for applicants at Cornell who are accepted.
If your GPA is higher than 4.0, it indicates that you will need to enroll in advanced classes, such as those offered by the International Baccalaureate, Advanced Placement, or dual credit programs, in order to maintain your position in the academic field. To get into Cornell, you need to be in the top five of your class. In order to compete with other applicants, you will need to have nearly perfect grades in all of your classes.
You should take the following into consideration in order to achieve and keep a grade point average of approximately 4.07:
Working one-on-one with a private instructor to ensure your success in more advanced classes
Beginning the conversation with your high school's guidance counselor as soon as possible in order to plan out which advanced classes you will enroll in throughout your four years there.
Establishing study groups in order to achieve academic success and acquire productive habits of study so that you can
Cornell Scores for International Students
The application process that international students at Cornell go through is the same as that of our first-year applicants and transfer applicants like Cornell GPA and SAT requirements. The financial circumstances of international applicants are taken into consideration when making admissions decisions at Cornell University.
This indicates that they will be evaluated for admission taking into consideration the financial capability of either the students or their parents in order to cover the costs of education.
If international applicants do not submit an application for financial aid at the time they submit their admissions application (and if they are granted admission), they will not be eligible to submit an application for financial aid at any point during their time as undergraduate students at Cornell.
Applicants to Cornell University's undergraduate program who believe they may, at any time during their time there, require financial assistance are required to apply for aid at the same time they submit their application for admission.
The CSS Profile needs to be filled out and turned in by the applicant before the deadline in order for them to be considered for the need-based financial aid program that the university offers.
In addition, in order for any Cornell student to be successful in their pursuit of a degree from the university, they are required to have an excellent command of the English language.
If English is not your native language, or if you have not attended high school in a country where English is an official language for the four years prior to your planned enrollment at Cornell, you may be required to submit the results of one of the English language proficiency examinations that are listed below.
These exams can be found further down in the article. When determining whether or not an individual satisfies the requirement for English Language Proficiency, we will consider and accept dozens of examinations and other qualifications from all over the world.
The following are examples of the kinds of submissions and examinations that can be used to demonstrate compliance with this requirement.
The Internet-Based TOEFL (Test of English as a Foreign Language Internet-Based Test)
iTEP (International Test of English Proficiency)
Special Home Edition of the TOEFL iBT Exam
IELTS Academic (International English Language Testing System)
The English Exam on Duolingo
PTE Academic (Pearsons Test of English Academic)
C1 Advanced or C2 Proficiency, whichever comes first (Cambridge English: Advanced or Proficiency)
An Evaluation of the Initial View (IV)
Vericant Assessment
The following is the minimum score required to be considered for admission and to be as competitive as possible in our review process:
A score of 100 or higher on both the regular and the Special Home Edition of the TOEFL iBT
A score of 5.5 or higher on the iTEP
Obtaining a score of 120 or higher on the Duolingo English Test
An overall score of 7.5 or higher on the Academic IELTS
A score of at least 70 on the Academic PTE
A total score of 191 or higher on the Cambridge English Scale
Cornell University Acceptance Rate
What is the current Cornell University acceptance rate? The admissions statistics of Cornell University, which is an Ivy League school, place it in the category of being the least competitive of the Ivy League schools. The acceptance rate at Cornell University has been steadily falling over the past eight years, and it will almost certainly continue to do so into the foreseeable future. This pattern mirrors the general trend seen at all of the nation's top universities.
The admissions process for Cornell University's Class of 2023 was one of the most competitive in the institution's history. Cornell University received 49,118 applications from prospective students, of which 5,183 were deemed qualified for admission.
This results in an acceptance rate of 10.6 percent overall for the class of 2023. Over the course of the previous year (2022 to 2023), the total number of applications dropped by 4.3 percent, going from 51,328 to 49,118.
During the early admissions process, there were a total of 1,395 students who were accepted into the Class of 2023. The preliminary application pool consisted of a total of 6,159 submissions, which resulted in an early acceptance rate of 22.6 percent. In comparison to the previous year (2022 to 2023), the number of early applications fell by 2.5 percent, going from 6,319 to 6,159.
Cornell Application Requirements
Application through the Common App
Using the Common App, you are able to submit your application online. During the application process, you will be required to select a single format for all of the required materials.
Cornell University Questions and Essay
In addition to providing the standard information and materials required by each college on your list, you will also need to respond to questions and submit an essay. When applying to Cornell, you will need to provide both of these. Both of these allow Cornell to better match your academic goals with the college to which you have applied at Cornell.
Application Fee or Waiver of Application Fees
You are required to send in an application fee of $80 in addition to the common application that you are submitting. To determine whether or not you are qualified for fee waivers, you can check your eligibility using the application portal's guidelines for fee waivers.
Standardized test
For 2021 and 2022 applicants, Cornell has suspended the test requirements due to the pandemic.
Application Supporting Materials
Additionally, you are required to include the following forms with your application:
The report from the school and the transcript that is official
Recommendation from Your Counselor
Evaluations from Teachers
Midyear Report
Interviews
It is necessary for you to take part in the interview in order to be considered for admission to the architecture program. It is recommended but not required that you attend an interview if you apply to either the Department of Art or the Department of Urban and Regional Studies at Cornell. Applicants who are interested in other courses are not required to participate in an interview.
Additional Requirements
Portfolios, supplemental documents, and designed indexes are necessities for students majoring in fields like art and architecture.
Schedule for the SAT and Application to Cornell
You should submit your application through the early decision admissions plan if Cornell is absolutely your number one choice when it comes to colleges that you would like to attend. This plan is binding, and if you are accepted into Cornell, you will be required to withdraw your application from any other schools you have applied to and enroll at Cornell instead.
If you are unsure of the school that you wish to attend, the regular decision plan is the one that you should go with. The following is a concise rundown of the dates that you need to keep in mind while applying for the position.
| | | | |
| --- | --- | --- | --- |
| Application Plan | Application Deadline | Decision Date | Reply/ Enrollment Date |
| Early Decision | November 1 | Mid December | Early January |
| Regular Decision | January 2 | Early April | May 1 |
Admissions Chances
The quality of education offered at Cornell University is truly exceptional. They want the other things that make them a spectacular institute in addition to the diversity that their students represent. The admissions process at Cornell University is notoriously difficult due to the university's low acceptance rate and exceptionally high average Cornell GPA and SAT requirements.
On the other hand, Cornell utilizes a holistic admissions process that takes into consideration a variety of factors in addition to your grades and test scores. Your application will be strengthened if you participate in meaningful extracurricular activities, write a compelling essay for the application, and have glowing letters of recommendation, in addition to maintaining a rigorous course schedule.
Even if a student's Cornell GPA and SAT requirements fall outside of the typical range for Cornell, they may still be given serious consideration if they have a particularly compelling story or have accomplished something noteworthy.
If you need help putting the finishing touches on your early applications, or want some advice on whether or not applying Early Decision or an Early Action is a good option for you, at AdmissionSight, we have over 10 years of experience guiding students through the competitive admissions process, including our athletic recruitment program.
AdmissionSight can help you put your best foot forward when applying to college this fall. Contact us today for more information on our services.