Cornell Regular Decision Notification Date
When Does Cornell's Regular Decision Come Out?
Founded in 1865 in Ithaca, New York, Cornell University is a private university and a member of the Ivy League. Cornell undergraduates have access to a wealth of resources, including research centers and institutes, labs, and programs. Thousands of applicants work hard to get into this prestigious university each year and they are excited to start their college life at Cornell. Students often ask "When does Cornell's regular decision come out?" The Cornell regular decision notification date is on Ivy Day, along with other Ivy League schools.
The university is incredibly selective thus, you will need to receive the highest possible grades in all your high school classes, have high SAT or ACT scores, write appealing essays, and participate in high-quality activities both inside and outside of high school.
The first step is to learn about the application options at Cornell. The school accepts applications in four ways: Early Decision, Regular Decision, and as a spring or fall transfer. The Common Application is used to submit all Cornell applications.
Decision Notification Dates
Cornell has not yet published the dates and deadlines for the 2022-2023 admissions cycle, but they have provided general timeframes for when you might expect to get your admissions decision.
Early Decision: Applications for Early Decision are due at the beginning of November. You should receive your admissions decision around the middle of December.
Regular Decision: Regular Decision applicants must submit all essential materials in early January, with financial assistance forms due in mid-February. The Cornell regular decision notification date falls on Ivy League Decision Day, which is usually in late March or early April.
Spring Semester Transfer: Your application materials are due in mid-October, and your admissions decision will be sent to you in November.
Fall Semester Transfer: Fall transfer applications are due in mid-March; admissions decisions are announced in May or June.
You must keep in mind that when you apply to Cornell, you are not applying to the institution as a whole but rather to one of its undergraduate colleges and schools. You are not permitted to change the colleges you indicate on your application once it has been submitted, so you must choose wisely.
How Does The Cornell Admissions Process Work?
How does the Cornell admissions process work? Unlike many other ultra-selective universities, undergraduate applications to Cornell are not assessed by a central admissions office but they are sent to the specific college within the university to which a student has applied.
Following that, before admissions decisions are released on the Cornell regular decision notification date, applications are subjected to an "initial review." This determines whether the candidate meets the minimum academic requirements for serious consideration. Approximately 80% of applicants pass the "initial review."
Admissions officers look to the rigor of an applicant's high school coursework and carefully examine their supplemental essay describing their interest in studying a certain topic at Cornell in the next phase of review.
They also want to see indications of a strong willingness to become deeply involved in the Cornell student community. Extracurricular activities, essays, and recommendation letters are the greatest ways to convey this.
Cornell seeks excellence in one or more activities. For example, you may have won a renowned national physics competition, be one of the top violinists in the United States, authored innovative scientific research, or been the president of a significant service organization.
It is a big plus if you are recruited as an athlete to play for one of Big Red's 36 Division I sports teams. Recruited athletes are at a rate of 6–7% of undergraduate students.
Furthermore, Cornell ranks the following eight variables as extremely essential to their admissions process: rigor of secondary school record, GPA, standardized test scores, the essay, recommendations, extracurricular activities, talent/ability, and character/personal traits. Standing out in all these areas boosts your chances of admission to this Ivy League school.
As part of your Cornell application, you must complete a few first-year admissions requirements.  Cornell utilizes the Common Application (CA), which can be filled out and submitted online.
Select a College
You must first decide which Cornell undergraduate college or school you wish to attend before you can begin filling out your application. Cornell only permits you to apply to one school, so make a thorough research on these schools before deciding which one best fits your interests and future aspirations.
The following are the Cornell undergraduate colleges or schools to which you can apply:
College of Agriculture and Life Sciences
College of Architecture, Art, and Planning
College of Arts and Sciences
Cornell SC Johnson College of Business
School of Hotel Administration
Charles H. Dyson School of Applied Economics and Management
College of Engineering
College of Human Ecology
School of Industrial and Labor Relations
Again, remember that Cornell does not allow applicants to shift to another college after their application to a specific college or school has been filed, so you should be certain of your decision.
School Report
Your high school guidance counselor or official must complete a School Report as part of your application, which must be provided together with your official transcript. The School Report can be filed via mail or an online document delivery provider utilizing the Common Application.
The School Report must include information about your class rank, class size, cumulative GPA, and your diploma. In addition, the report includes a part in which your school official assesses your academic progress, extracurricular accomplishments, personal attributes, character, and overall rating in comparison to your classmates.
In terms of your official transcript, keep in mind that Cornell does not have a GPA cut-off, but a higher GPA will greatly help your application.
Counselor Recommendation
The Counsellor Recommendation is a brief form that your high school guidance counselor should fill out. The form requests that the counselor discuss how long they have known you and in what context they have known you, as well as the words that best describe you.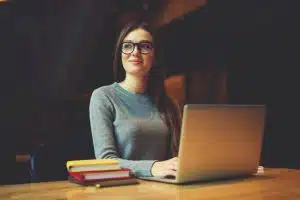 Your counselor may also make additional comments to help you stand out from other applicants. He/she may write about your personal or academic abilities, the good or negative feedback for your performance and participation, and any other factors that the admissions committee should explore further.
Teacher Evaluations
You must submit two Teacher Evaluation forms as part of your application. The first section of the form will ask your evaluator to describe the context of your connection, the courses and grades they taught you, and how they would describe you.
Your teachers will then rank you in comparison to other students in your year on a variety of criteria including the following:
Academic prowess
Intellectual promise
Writing skills and quality of writing
Creativity and originality of thought
Productivity in class discussion
respect accorded by faculty
Disciplined work habits
Maturity
Motivation
Leadership skills
Integrity
Response to setbacks
Showing concern for others
Initiative and independence
Overall rating
Your teachers are also free to write anything about you that will assist the admissions officers to distinguish you from other applicants, such as a brief summary of your personal and academic features.
Midyear Report
If you are still enrolled in high school, your midyear report will share information with the admissions committee about your academic performance in your final year. However, failure to submit the midyear report will not preclude your application from being considered.
This requirement is optional if you have already graduated from high school or if your school does not release midyear transcripts.
Standardized Test Scores (SAT/ACT)
SAT and ACT scores are not required for applicants to Cornell starting from the 2021 and 2022 admissions cycles. Some undergraduate colleges at Cornell are "score-free," while others are "test-optional."
Simply put, test-optional universities allow students to choose whether to include test scores with their application. Most test-optional colleges will take SAT and ACT scores into account if they are submitted, but they will prioritize other qualities they believe are better predictors of a student's aptitude.
Meanwhile, "score-free" confirms that applications are complete in the absence of a test score, clearly including applicants who did not take the SAT or ACT.
Score-Free Cornell Colleges and Schools
College of Agriculture and Life Sciences
College of Architecture, Art, and Planning
Cornell SC Johnson College of Business – Dyson School of Applied Economics and Management
Cornell SC Johnson College of Business – Peter and Stephanie Nolan School of Hotel Administration
SAT/ACT Test-Optional Cornell Colleges and Schools
College of Arts & Sciences
College of Engineering
College of Human Ecology
School of Industrial and Labor Relations
The essay part of the SAT or ACT is not used in the admissions process at Cornell.
Application Fee
Your application will not be considered unless you pay an application fee of $80. On the other hand, if you choose to request for a fee waiver, you might be able to get one.
Additional Materials
Depending on the institution or school to which you are applying, you may be required to submit additional documents with your Cornell application. For example, if you want to study art or architecture, you must submit additional "forms, portfolios, or design indexes." Check the individual requirements of the school or college to which you are applying to ensure that you do not overlook any required materials.
How Many People Get Waitlisted By Cornell?
Due to enrollment constraints, the school is unable to offer some students admission this time thus, they are being placed on Cornell's waitlist. Keeping your name on the waitlist allows you to keep the status of your application active until the admissions officers evaluate whether there are enough currently accepted applicants to enroll.
After the Cornell regular decision notification date, if you have been put in the Cornell waitlist, you should let the school know by April 10 if you want to stay on the list by completing the waitlist reply form.
If there are still spots available as the May 2 deadline is approaching, Cornell may be able to extend an offer of admission to you.
Now, how many people get waitlisted by Cornell? Over the last five years, an average of 4,500 applications every year have confirmed a spot in Cornell University's waitlist. However, Cornell is unable to assess your odds of admission.
Recently, the school has admitted as many as 190 students (and as few as 24) from the waitlist. Please keep in mind that no admission offers will be issued until they know the number of slots and how many applicants have elected to remain on the waitlist. To reiterate, Cornell's waitlist is being managed per college.
Applicants who were admitted during the Cornell regular decision notification date must notify the school by May 2 if they intend to enroll. Cornell should know whether the school can admit extra candidates as they move closer to this deadline.
If you are admitted from the waitlist, you will be notified online, and your enrollment deposit must be submitted within five business days of receiving your online notification.
Cornell advises waitlist candidates of their status as soon as it is confirmed that additional admission offers can be made or if there is no space available. Meanwhile, you must ensure that you have a place at another institution or university to which you have been admitted.
Moreover, if you want to remain on the waitlist, you must also update your admission and financial assistance forms. Admission updates may include new grade reports, information about additional accolades or awards, and additions or adjustments in momentum connected to your efforts both inside and outside the classroom.
Of course, any additional new information would be appreciated as well. To submit new information, please log in to your Application Status Page, use the Supplemental Uploader, and pick "Wait List Correspondence" from the drop-down menu.
Does Early Action Increase Chances At Cornell?
For Fall 2021, Cornell University's early decision admission rate is 23.8%. Out of 6,615 early decision applicants, 1,754 were admitted. That is, without a doubt, a large number. However, the figure should not come as a surprise. After all, Cornell is less competitive than its Ivy counterparts.
Overall, Cornell accepted 5,889 of the 47,038 applicants which constitutes 12.5% acceptance rate, the lowest among the Ivies.
Currently, the University will no longer publicize admission acceptance rates after the Cornell regular decision notification date or anytime during the ongoing admission cycle. Instead, the school will wait until after the admissions year has been completed.
If you wonder "Does early action increase chances at Cornell?" candidates frequently benefit from greater acceptance rates when applying early, although this phenomenon can be explained by the fact that early applicants usually submit high-quality applications.
Applying to any institution, but especially an Ivy like Cornell involves extensive research and planning. Those that complete the work at a high level and on time demonstrate being dedicated and focused. However, this does not imply that individuals who apply by the regular deadline are unprepared or lazy.
No one should be too concerned that there will be extreme competition in early decision applications or that they would be viewed as lazy if they use the regular decision deadline. Regardless of the application option you choose, your application will stand on its own.
Finally, you should focus on if Cornell is the right fit for you. Before deciding to apply early decision or the regular decision, remember that you will be spending years on campus, so make sure you like the school's vibe, culture, and feel before even submitting your application to Cornell.
Applying to college will require you a lot of materials for submission and extensive preparation for college. You might be taken aback by all of these but you don't have to worry too much. AdmissionSight offers counseling services and programs that will help you with your college application. If you would like to know us, feel free to set up an initial consultation with AdmissionSight experts today.