Cornell Short Answer Questions
What Is The Primary Purpose of Short Answer Questions?
Many supplemental essay questions can feel like this: There is too much information to fit in the available space but Cornell short answer questions are a little different.
Yes, you will still notice many of the same themes in the Cornell essays as you read in other institutions. The Cornell writing supplement, on the other hand, requests that you apply to a particular university, and the majority of them offer you 650 words (the equivalent of a whole personal statement) to describe your qualifications. You have a little bit more leeway than with the typical application because of that.
Now, what is the primary purpose of short answer questions? Each year, prestigious applicants from all around the world apply to universities like Cornell University in unprecedented numbers. High test scores, stellar grades, and significant extracurricular accomplishments are prevalent among the applicant pool for Cornell. The Cornell supplemental essays give you crucial space to talk about your interests, values, and character in addition to your Common App personal statement.
How Many Supplementals Do You Need for Cornell?
One of the Cornell supplements listed on the Common App must be answered. However, the question you respond to is determined by the school you are applying to. To answer "How many supplementals do you need for Cornell," each of the seven undergraduate colleges and schools at Cornell has a corresponding essay prompt. You can choose one from the Cornell short answer questions.
A maximum of 650 words should be used for each essay response. However, you can only respond to one Cornell essay prompt. Your objective is to thoroughly research and persuasively argue why the school you have chosen and the program of study you want at Cornell are the best options for you.
How To Answer Cornell Short Answer Questions?
Keep in mind that you can only respond to one prompt per application. Additionally, we'll offer advice on how to approach each essay question in the most effective way. While some advice may be applicable to every query, we will focus on the key variations for each program. We'll examine each how to answer Cornell short answer questions.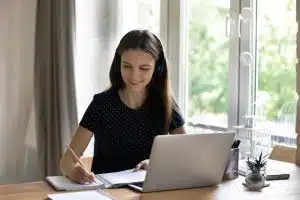 College of Agriculture and Life Sciences
Why are you drawn to studying the major you have selected? Please discuss how your interests and related experiences have influenced your choice. Specifically, how will an education from the College of Agriculture and Life Sciences (CALS) and Cornell University help you achieve your academic goals?
When applying, the College of Agriculture and Life Sciences requests that you already have a general concept of your major. You should choose one major and elaborate on why it is essential to you in your essay. Pick a subject that truly interests you and to which you feel a connection, even if that relationship is limited to articles and documentaries you have read or watched.
Do your homework on the subject and the institution. Spend some time reading about the Cornell College of Agriculture, including its history, present professors, and illustrious past students. Has somebody from your research struck a chord with you? Who do you consider to be inspiring? Do you have any lecturers you are particularly looking forward to working with?
Leverage the school's reputation by picking a topic that is particular to you and has a personal connection. For instance, rather than discussing national homesteading trends, discuss a small farm in your community that you visited as a youngster or how you became interested in food science.
You might also talk about how a particular professor who works at the Cornell School of Agriculture and Life Sciences has influenced your life.
College of Architecture, Art, and Planning
What is your "thing"? What energizes you or engages you so deeply that you lose track of time? Everyone has different passions, obsessions, quirks, inspirations. What are yours?
Have fun with the essay topic provided by the College of Architecture, Art, and Planning! You don't have to feel as though your options are only academic here. Consider what you discover or participate in on your own initiative, not just because it's required of you. In other words, what do you often look up online when you get lost in a rabbit hole?
Draw examples from everything, including popular culture, history, science, and arithmetic. Keep in mind that the prompt asks about both quirks and interests. Do not feel ashamed! Tell us a personal story about yourself. Perhaps you enjoy viewing vintage movies or creating custom pop-up cards for your loved ones. You may have watched hundreds of hours of YouTube photography videos. You might go to the city hall in whichever new town you go to.
Whatever you decide, be sure to explain your reasons for interest and how it has impacted your life.
College of Arts and Sciences
Students in Arts and Sciences embrace the opportunity to delve into multifaceted academic interests, embodying in 21st-century terms Ezra Cornell's "any person…any study" founding vision. Tell us about the areas of study you are excited to explore, and specifically why you wish to pursue them in our College.
At Cornell University, the College of Arts and Sciences is the least specialized school of study, and this is reflected in the admissions essay. You'll likely be applying here if you know you enjoy learning but are unsure of what kind of job you'll have after graduation.
Be not deceived! You don't have to create a broad essay response just because the question is broad. Do not feel that you must exhibit a passion for molecular biology and Russian literature. Instead, be honest and sincere when describing your actual academic interests.
You don't need lofty goals or a complicated justification for your intellectual interests. Stay true to who you are. It's okay if any historical fiction books you read as a child piqued your interest in Elizabethan history. Absolutely, you may say that. Always refer back to how Cornell's academics allow you to pursue your passion-related studies.
If you believe you are enthusiastic about more than one field of study, you may write about them, but no more than two or three at a time. If you don't, your essay will read more like a list than a thorough investigation of your own interests.
If you do decide to write on several topics, be sure to relate them to you and your unique experience as a Cornell student and member of the community.
Cornell SC Johnson College of Business
What kind of a business student are you? The Cornell SC Johnson College of Business offers two distinct business programs, the Charles H. Dyson School of Applied Economics and Management and the School of Hotel Administration. Please describe how your interests and ambitions can be met through one or both of the Schools within the College.
Do not be deceived by the Johnson College of Business prompt's appearance since it may appear to be general and simple to respond. You must respond to this prompt as specifically as you can, as with all excellent college essays.
This writing prompt is a gift because it gives you detailed instructions. Don't hazard a guess here. To be able to suggest a potential future profession and life path for yourself, do your research on the programs so that you are fully aware of how they approach business education and hospitality, how that differs from other programs.
Explain which program is the best fit for you and how you plan to use what you learned there in the future. This is the question's thesis. Observe it! Your essay should explain why you chose Cornell's business school over all others and how you plan to utilize the facilities it has to offer.
Find out what makes Cornell's business school unique by doing some study. You can make a list of the exact courses or instructors you want to take. By doing this, you'll demonstrate your interest in Cornell rather than a generic business school.
Don't only use adjectives and broad generalizations to describe yourself when describing your personal traits that make you a good fit for the program. Use actual events, stories, and experiences from your life that illustrate your character attributes as opposed to generalizations. Observe the "show, don't tell" principle from grade school when writing. Instead of just listing your unique attributes, include examples to illustrate them.
College of Engineering
Applicants must write responses to two of the three essay options. They may choose which two prompts they write about—their choice. Each response is limited to a maximum of 200 words.
Engineering is inherently collaborative. What does collaboration mean to you? What strengths do you bring to the collaborative process?
For you, what makes Cornell Engineering special? Why do you want to attend Cornell Engineering?
Diversity in all definitional forms is intrinsic to excellence in engineering. Indeed, devising the best-engineered solutions to complex problems is often achieved by drawing from the diverse ingenuity of people from broadly different backgrounds, lived experiences, and identities. How do you see yourself contributing to the diversity and inclusion of the Cornell Engineering community? What is the unique voice you would bring to the Cornell Engineering community?
And now for a little bit different. Candidates for the College of Engineering are required to submit two shorter essays, each with a choice of one of three prompts.
The questions ask you to explain why you want to study engineering and why you think you'd be successful in the field. In all cases, make sure your responses go beyond the bare minimum. Saying that you desire stable employment after graduation is not enough. The College of Engineering at Cornell wants to know that you are ambitious and have creative ideas.
Cornell is interested in learning more about your perspective on collaboration for the first question. Engineering places a high value on teamwork, so admissions officers want to be sure they're accepting applicants. If you decide to respond to this question, be careful to describe both why you value collaboration and why you believe you make an effective collaborator. Don't be afraid to support your claims with particular examples and tales since the more precise you can be, the better.
The second prompt resembles the other colleges' prompts the most. It's a straightforward "why us" question that asks you to tell Cornell why their College of Engineering is the reason you want to apply. The better you can be here, once again, is more specific. To make your essay stronger, mention topics like particular teachers, courses, internship chances, etc.
You are concentrating on diversity and how you'll contribute to it for the third prompt. Consider how your particular life experiences can benefit Cornell's College of Engineering and how they might add to its variety. This doesn't only have to be racial diversity.
College of Human Ecology
How has your decision to apply to the College of Human Ecology been influenced by your related experiences? How will your choice of major impact your goals and plans for the future?
There is a ton of space for creativity with this essay topic. Therefore, hear this warning: don't overstate your lofty goal of resolving the world's issues. Similar to the other Cornell short answer questions, focus on specifics.
To demonstrate your response to the question, pick a personal example from your experience.
Select a topic that has truly shaped your educational and professional aspirations, then plunge in headfirst and write from the heart.
Consider how your involvement with social welfare programs has impacted your life if you're interested in studying Policy Analysis and Management. Or, if you want to enroll in the Fiber Science & Apparel Design program, you may describe your love of fashion design and why clothing has been such a significant part of your life.
Include your future aspirations in your response. You should reflect the special focus of the College of Human Ecology in your writing.
School of Industrial and Labor Relations
Using your personal, academic, or volunteer/work experiences, describe the topics or issues that you care about and why they are important to you. Your response should show us that your interests align with the ILR School.
This essay is a fantastic chance to demonstrate your intellectual prowess. You get to write about the subjects you are studying and how you plan to keep including them in your life throughout college and beyond.
You are not required to restrict your response to academic experiences. Academic interests can develop through pastimes, vacations, or unique life events. Do you hold positions of authority in your religious community? Have you ever had a summer job that had a big impact? As long as you connect the experience to your studies, you're good to go.
Include information about Cornell ILR college you think would be the best place for you to further your interests. What courses are offered at ILR that are not offered at other Cornell colleges, such as the College of Arts and Sciences? It may be beneficial to highlight particular ILR courses or academic paths that correspond to your intellectual interests. Keep in mind that the prompt asks explicitly why you chose ILR as your Cornell college.
What Should I Write If I'm Uncertain?
It's acceptable if you're unsure of your major or your future course. Many individuals enroll in college with the hope of identifying their purpose within the first few years. But now is the time to consider your interests and skills, as well as how they relate to future degrees and vocations.
Don't explain why you would be interested in attending each of the six institutions in your essay. The strength of your essay will be diminished, its focus will be lost, and your word count will be wasted if you write about too many possibilities. Instead, make an effort to focus your search on a single college that might provide several distinct majors, as Cornell's schools provide a range of degrees under a single general heading.
This document does not represent your entire future. Just be truthful about your motivations for attending Cornell and how the university will help you achieve your objectives. Here are two ideas for you to think about if you're truly lost:
There are a variety of free career evaluation tests available. Even though these algorithms are undoubtedly far from ideal, you could be shocked by what you discover about your personality and your top job choices.
If you are interested in multiple occupations, conduct some job shadowing or interview experts in those disciplines. You can ask a friend or member of your family for assistance finding a job, but you should also think about phoning or emailing a business to see if someone would be willing to meet with you.
Whatever you choose to research in high school won't be a waste of time. Particularly when you're attempting to explore careers and majors, every experience has the potential to be an essay.
What Does Cornell Look for in Essays?
Cornell aspirants need to know what does Cornell look for in essays. Students that exhibit "honesty, open-mindedness, initiative, and empathy" both in their academic work and in their daily lives are those who Cornell admissions officers are looking for.
The Cornell essay questions are meant to identify students who fit this description. Make it apparent to admissions officers in your Cornell short answer questions that you are passionate about learning, inquisitive about the world, prepared to take on challenges to pursue your interests, and will be a useful addition to Cornell. Above all, your essays for Cornell should highlight your unique qualities and arguments for admission.
According to Cornell, you should compose your essay intentionally. Each essay question is specific to one of Cornell University's colleges. You must do extensive research on the college you intend to apply to in order to determine whether it is a good fit for you.
You should give yourself enough time to go about your essay's subject matter so that you can respond thoughtfully. The essay questions are meant to serve as a springboard for your writing. Write about the things that are significant to you and how you got to be who you are. The Cornell essays in the supplements should ask you to discuss your decision to apply to the college of your choice and provide evidence of why the admissions committee should want you to join the Cornell community. Your essay is a space where you may let your personality shine through, providing life to your application.
If you would want to learn more about Cornell short answer questions and Cornell admissions, do not hesitate to call AdmissionSight for a preliminary consultation. With our broad experience, we know exactly what admissions officers are searching for in these essays and AdmissionSight do everything in our power to demonstrate your voice in your writing and win the admissions committee's hearts.