Cornell Summer Programs – A Comprehensive Guide
Experience academic excellence at Cornell University through its summer programs, where students can take college courses and gain valuable insights into their future careers.
With many subjects and flexible schedules, this summer opportunity sets the stage for intellectual growth and unforgettable memories.
Summer is often seen as a time for relaxation and vacations, but it can also be a crucial period for academic growth and career development. For high school students looking to get a head start on their educational journey and wanting to experience college life, the importance of summer programs cannot be overstated.
That's where Cornell summer programs come into the picture. Offering an exceptional blend of academic rigor and vibrant campus experiences, these programs serve as a launchpad for future success.
The variety of courses, from sciences to arts, allows students to deepen their knowledge in a chosen field while fostering valuable life skills like time management and critical thinking.
In addition to academics, students get to meet peers from diverse backgrounds, adding a rich layer of cultural exposure. So, why settle for a routine summer when Cornell summer programs can set the stage for an extraordinary future?
Does Cornell have a summer program?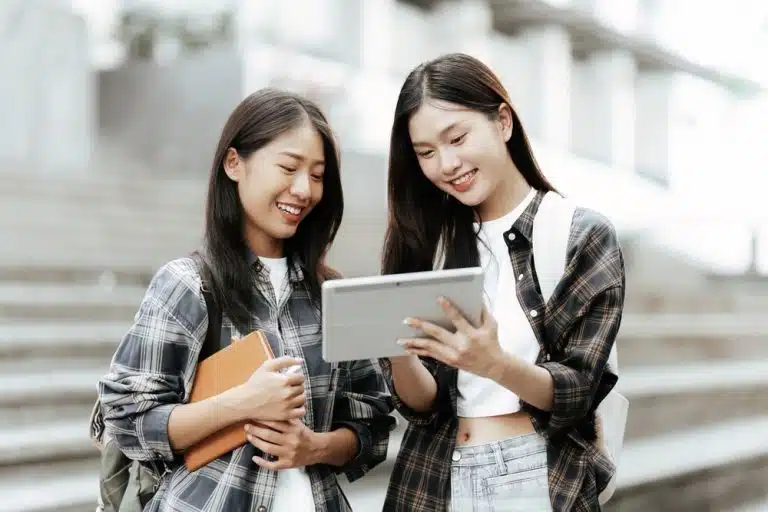 Absolutely! Cornell University's summer session offers you access to hundreds of courses taught by distinguished faculty. Open to everyone—high school students, college students, professionals, and other interested adults—the program offers various formats, including:
On-campus courses in Ithaca
Courses in New York City and Washington, D.C.
International study abroad programs
Online classes
You can choose from a variety of course lengths—3, 6, or 8 weeks—leaving you ample time for summer travel or work.
Join their program to benefit from small class sizes, build meaningful connections with your instructors, and network with intriguing individuals from around the world. Take full advantage of what Cornell has to offer this summer!
Suppose you spend the summer in Ithaca on campus as part of the Cornell summer programs. In that case, this is the best time to take advantage of the breathtakingly gorgeous gorges, waterfalls, lakes, and parks in the surrounding area.
Students at Cornell University have the opportunity to receive college credit while also delving deeply into a topic of their choosing.
Animal Science: Sustainable Animal Husbandry
If you're considering a career in zoo conservation or veterinary science, this is the perfect program for you. You'll learn both biological principles and practical skills for animal care. Your studies will take you to Cornell's research facilities and local farms to explore the complex relationships between humans and animals.
Introduction to Architecture
High school students can join this intensive six-week course along with currently enrolled Cornell undergraduates. You'll deepen your understanding of architecture through design workshops, field trips, and hands-on learning in a studio-like environment. The course ends with each student showcasing a portfolio of their work.
Art as Experience: Drawing, Photography, and Printmaking
Dive into various art mediums and techniques, from traditional drawing tools to digital photography and screen printing. Your experience will be enriched by visits to nearby art museums and the use of Cornell's excellent art studios. You'll also curate and present a group exhibition featuring your own original artwork.
Biological Research and the Health Professions
Explore various biological topics and careers in the medical field with this customizable program. You can choose to specialize by taking two additional Cornell courses in a specific area of biology or opt for a well-rounded education by mixing it with general studies.
The Business World
In this three-week seminar, you'll immerse yourself in the field of business. Starting with the basics of business management, you'll go on to study contemporary corporate challenges, including globalization and ethical leadership. You'll work in teams to simulate a real business, conduct research, make decisions, and hear from guest speakers.
Critical Thinking and Effective Learning
Unsure about your major or career path? This class helps you explore your options. You'll develop critical thinking skills, develop good study habits, and gain insights into various professions through classroom debates and self-reflection. By the end of the program, you'll have a clearer vision of your future goals.
An Introduction to Debate and Rhetoric
Ideal for students interested in law, political science, or debate, this course enhances your ability to argue effectively. You'll compete in an in-house tournament and learn how to construct and evaluate persuasive arguments.
Exploring Interior, Graphic, and Product Design
Discover how designers blend aesthetics with functionality in this experiential course. You'll use studio time to develop your designs and assemble an exhibit of your work, learning how to create an admissions portfolio along the way.
Cornell Engineering Experience
Considering a career in engineering? Look no further. You'll hear from engineers across industries like aerospace, computer science, and material science. Additionally, you'll tour Cornell's state-of-the-art engineering labs and engage in practical lab experiments that solve real-world problems.
English Immersion: Academic English for Speakers of Other Languages
International students can earn six college credits while improving their English skills in this specialized program. It's an excellent way to prepare for U.S. college admissions, as you'll take an academic writing course along with a course of your choice.
Are Cornell's summer programs worth it?
Are you a high school student contemplating your summer plans? You might be considering various college summer programs, including those at Cornell University. The key question is: Are these programs worth your time and resources?
At Cornell, you don't just read about the college experience; you live it. Imagine walking across the iconic campus quad and attending classes designed to challenge and stimulate your mind. Cornell offers residential programs that last several weeks, providing a comprehensive immersion into campus culture.
A significant portion of Cornell's summer programs focus on specific career interests. Whether you aspire to be a future veterinarian, architect, or entrepreneur, these specialized courses offer invaluable insider views you won't find in a traditional high school setting. Engaging in such targeted learning not only broadens your academic horizons but also opens up a range of career opportunities.
Cornell's summer programs aim to offer you an authentic introduction to the college environment. You'll dine in student cafeterias, sleep in dormitories, and, most importantly, engage in rigorous coursework just like any other matriculated student. This isn't just a summer camp; it's an impactful educational experience that can significantly shape your academic future.
Many high school students find their regular curriculum lacks the challenge they crave, making Cornell's summer programs an appealing option. Typical high school courses often exclude specialized subjects like global health, film studies, or modern art. These summer programs serve as an ideal platform for exploring academic areas that are often not available in high school.
So, what do all these benefits mean for you? By investing in Cornell's summer programs, you're not just enriching your academic skills but also gaining a significant advantage in your future career path. These programs allow you to explore subjects rarely available at the high school level, network with like-minded individuals, and bolster your college applications. Colleges appreciate applicants who demonstrate a commitment to academic growth and career readiness.
Is enrolling in Cornell's summer programs worth it? If you're looking to gain advanced academic experiences, explore future careers, and get a genuine taste of college life, the answer is a resounding yes. It's not just about the courses; it's about a comprehensive package that includes enriching experiences, new friendships, and a roadmap for your future.
Consider this not merely an expense but an investment in yourself, as the benefits could be a game-changer in your college applications.
Seize the summer. Take advantage of the opportunities that Cornell's summer programs offer and make an important step in shaping your academic and professional future.
Will attending a summer program guarantee admission?
The straightforward answer: attending a summer program likely won't guarantee admission. Don't view pre-college summer programs as a guaranteed path into the affiliated colleges and universities. Most of these programs don't influence the undergraduate admissions procedures of their associated colleges.
While college admissions officers recognize the high acceptance rates and associated costs of many pre-college programs, only a few elite programs, like Cornell's summer programs, stand out as notable achievements on an application. They might simply see participation as an indicator of your family's financial status.
Cornell's summer programs offer a diverse range of experiences. Regardless of whether you're certain about your field of study or just exploring options, there's a program tailored for you. Each program provides a unique insight into the Ivy League application and attendance experience.
Participation in a program can be worthwhile, especially those that prepare students for college. Many summer programs employ professors from the hosting college's faculty, ensuring quality instruction even in less exclusive programs. If you find a course in sync with your interests and specializations, it can highlight your dedication to the subject, bolstering your college application.
Interested in Cornell summer programs? Look no further than AdmissionSight. With over ten years of experience, we've successfully guided students through competitive admissions processes. Let us help you shine when applying for college this fall. For more information on our services, don't hesitate to reach out.