Dartmouth Athletics: A Comprehensive Look at the Big Green
As we embark on this exploration of Dartmouth Athletics, a world steeped in passion, competition, and the pursuit of excellence, we're not just delving into the sports history of an Ivy League institution. Rather, we're peeling back the layers of a tale that's as much about community, personal growth, and the enduring spirit of camaraderie as it is about points scored, races won, or championships secured. Picture the vibrant fall colors of Hanover, hear the roar of a crowd cheering on the Big Green, feel the exhilaration of the final seconds ticking down in a close game, and you'll begin to grasp the essence of what we're about to explore.
Brief introduction to Dartmouth College
Dartmouth College, nestled in the picturesque New England town of Hanover, New Hampshire, is a bastion of academic rigor and intellectual curiosity.
Founded in 1769, it's one of the nine colonial colleges established before the American Revolution.
Dartmouth's reputation is one of prestige and respect, built on centuries of academic excellence and a commitment to developing leaders in many fields.
The college is renowned for its dedicated faculty, rigorous academic programs, and its emphasis on immersive, experience-based learning.
Dartmouth's influence extends far beyond its idyllic campus, with its alumni making significant contributions in areas as diverse as literature, politics, science, and, notably, athletics.
Overview of Dartmouth Athletics, and its role in the college experience
Dartmouth Athletics is a vital thread in the fabric of the college's life and culture. As a participant in NCAA Division I sports, Dartmouth fields competitive teams in a range of sports, from football and basketball to rowing and skiing, reflecting the college's commitment to athletic excellence alongside academic achievement.
But the role of Dartmouth Athletics extends beyond merely providing a stage for sporting competition.
It fosters a spirit of unity among students, faculty, and alumni. It instills in its student-athletes invaluable skills like teamwork, perseverance, and leadership – skills that serve them well beyond the confines of the playing field. In many ways, Dartmouth Athletics is a microcosm of the college experience – a testing ground for character, an avenue for personal growth, and a catalyst for lifelong friendships.
Aim and scope of the article
This article aims to offer an in-depth examination of Dartmouth Athletics, casting light on its rich history and its present-day realities.
Whether you're a prospective Dartmouth student-athlete, an alumnus seeking a nostalgic trip down memory lane, or simply a sports enthusiast, this comprehensive exploration of Dartmouth Athletics promises to offer valuable insights. Let's lace up our shoes, take a deep breath, and dive in.
Does Dartmouth have d1 sports?
Is Dartmouth a participant in Division I athletics? Indeed, Dartmouth College proudly participates in Division I sports, competing at the highest level within the NCAA framework. Let's explore this in more detail under several subtopics.
Dartmouth's NCAA Division I Affiliation
Dartmouth College is a member of the prestigious Ivy League, an athletic conference composed of eight private institutions.
These colleges compete in Division I, the highest level of intercollegiate athletics sanctioned by the National Collegiate Athletic Association (NCAA).
Competitive Success
Dartmouth's Division I teams are more than just participants; they are contenders. Dartmouth athletes and teams have achieved considerable success over the years, earning numerous Ivy League titles and frequently competing in national tournaments.
Academic and Athletic Excellence
A cornerstone of Dartmouth's Division I athletic program is the balance between academic and athletic pursuits.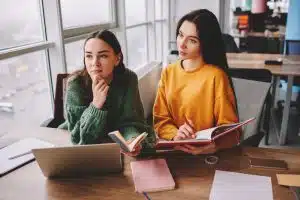 Dartmouth student-athletes are known for their academic rigor as much as their athletic prowess. This dual commitment reflects the NCAA Division I principle of creating well-rounded individuals who excel in their sports while also preparing for life after athletics.
Development and Support for Athletes
Dartmouth offers a comprehensive support system for its student-athletes, including state-of-the-art facilities, dedicated coaching staff, and academic support.
This commitment ensures that athletes competing in Division I sports at Dartmouth are equipped not only to compete but also to thrive.
What are Dartmouth athletes called?
What is the nickname or term for athletes from Dartmouth? Athletes at Dartmouth College carry a proud moniker that embodies their competitive spirit and unites them in a shared identity: they are known as the "Big Green". Let's delve deeper into this unique nickname and its significance in several subtopics.
Origins of the "Big Green"
Dartmouth athletes didn't always bear the name "Big Green". The nickname emerged in the 1860s when Dartmouth unofficially adopted green as its school color.
The term "Big Green" started to be associated with Dartmouth in the early 20th century and was formally adopted in 1974, replacing the unofficial and much-debated former mascot, the "Indians".
The Symbolism of "Big Green"
The name "Big Green" carries a symbolic meaning. It reflects the lush, verdant landscapes that surround Dartmouth's Hanover campus, and it also stands for the environmental consciousness that Dartmouth champions. More importantly, it represents the boldness, vibrancy, and tenacity of Dartmouth athletes.
Big Green Across Sports
Whether they're competing on the gridiron, the basketball court, the ski slopes, or any other competitive arena, Dartmouth athletes carry the "Big Green" name with pride.
This shared nickname fosters a sense of unity among the athletes, regardless of the sports they play.
The Big Green Legacy
Being a member of the Big Green is about more than just sporting prowess. It's about embodying the values of teamwork, resilience, and excellence, both on and off the field.
It's about being part of a legacy that stretches back decades and will continue to evolve in the years to come.
What sports are Dartmouth known for?
Which sports does Dartmouth have a strong reputation in? Dartmouth College, with its rich athletic tradition, has gained recognition in a variety of sports.
Some have particularly resonated with the Dartmouth name, showcasing the college's competitive spirit and commitment to athletic excellence.
Here are some key subtopics that will help us unravel the sports Dartmouth is most renowned for:
Rowing
Dartmouth has a storied history in rowing, with the sport being introduced at the college in the early 19th century.
Dartmouth's men's and women's crews have consistently competed at a high level, earning numerous accolades in regattas across the country.
Football
Dartmouth's football team, a founding member of the Ivy League, has a rich heritage. With numerous Ivy League titles to their name, the Big Green football team has consistently been a force to reckon with, producing NFL players and contributing to the development of the sport itself.
Skiing
Given its New England location, it's not surprising that Dartmouth has a strong presence in winter sports, particularly skiing.
Dartmouth's ski team has claimed multiple NCAA championships, and the college hosts the annual Dartmouth Ski Carnival, a beloved tradition and a highlight of the winter sports season.
Lacrosse
Both the men's and women's lacrosse teams at Dartmouth have seen significant successes. They've consistently produced All-Ivy League players and have made multiple appearances in the NCAA tournament.
Track and Field/Cross Country
Dartmouth's men's and women's cross country and track and field teams have long been competitive in the Ivy League and on a national level.
The teams have produced All-Americans and have consistently performed well in both indoor and outdoor meets.
The Role of Non-Traditional Sports
Apart from mainstream sports, Dartmouth also excels in non-traditional sports like rugby, sailing, and equestrian events.
These sports, while not as widely followed as some others, are areas where Dartmouth athletes have made their mark.
How does Dartmouth Athletics engage with the local community and alumni network?
What methods does Dartmouth Athletics use to connect with and involve the local community and its network of alumni? Dartmouth Athletics has a profound influence that extends beyond the campus, reaching out to the local community and the vast network of Dartmouth alumni worldwide. Here are some key ways in which Dartmouth Athletics engages with these groups:
Community Engagement
Dartmouth Athletics regularly organizes and participates in community service initiatives, setting an example for student-athletes and encouraging them to give back.
These initiatives can include volunteering at local schools, participating in food drives, or offering free sports clinics for local children.
The aim is to foster a sense of community and encourage mutual support and understanding between the college and its local surroundings.
Local Events and Competitions
Dartmouth hosts numerous athletic events that are open to the public, such as the Dartmouth Relays for track and field and the Dartmouth Ski Carnival.
These events draw local community members and provide an opportunity for them to engage with the college and its athletes.
Alumni Engagement
Dartmouth maintains strong ties with its alumni network through various channels. Alumni games, where former athletes return to compete or interact with current teams, are regular features.
Dartmouth Athletics also shares regular updates, newsletters, and success stories with its alumni, fostering a sense of ongoing connection.
Fundraising and Support
Dartmouth Athletics benefits from the generosity of its local community and alumni network through donations and fundraising activities.
These contributions go towards scholarships, facility upgrades, and other resources that enhance the student-athlete experience.
Partnerships with Local Businesses
Dartmouth Athletics often partners with local businesses for sponsorships, providing mutual benefits.
Local businesses gain visibility among the Dartmouth community, and in turn, these partnerships can offer financial support or services that benefit Dartmouth athletes.
Career Networking and Mentorship
Dartmouth's athletic alumni often serve as mentors to current student-athletes, offering career advice, internship opportunities, and networking connections.
This bridge between past and present athletes can be invaluable in preparing student-athletes for life after college.
Conclusion
As we've navigated the dynamic world of Dartmouth Athletics, we've explored the storied past, vibrant present, and promising future of the Big Green.
From the determined rowers battling the currents of the Connecticut River, to the football players charging down Memorial Field, to the skiers carving their paths through the snow of the Skiway, Dartmouth athletes stand as a testament to the college's commitment to fostering well-rounded individuals who excel both in their sports and in their academic pursuits.
Dartmouth Athletics is more than just a collection of teams; it's a community that embodies the college's values of resilience, teamwork, and excellence, extending its influence beyond the campus to engage with the local community and the global network of Dartmouth alumni.
Encouragement for prospective student-athletes to consider Dartmouth
To prospective student-athletes considering Dartmouth: know that here, you will not only have the opportunity to compete at the highest level in Division I sports, but you will also be part of an institution that values your growth and development as an individual.
At Dartmouth, you'll find top-notch facilities, experienced and dedicated coaching staff, a supportive network of teammates, and a community that will cheer for you every step of the way.
Choosing Dartmouth means choosing to be part of the Big Green legacy – a legacy of athletic prowess, academic excellence, and a spirit that endures long after the cheers of the crowd have faded.
The journey won't always be easy, but it promises to be rewarding. So lace up your shoes, gear up, and get ready to make your mark as part of the Big Green.
Segue to AdmissionSight
At AdmissionSight, we believe that every student deserves the opportunity to attend the college of their choice. That's why we specialize in providing expert guidance and support to help you gain acceptance to your top-choice schools.
Our team of college admissions specialists has over a decade of experience assisting students just like you in achieving their goals. We cannot stress this enough; we have the knowledge and expertise to help you succeed.
At AdmissionSight, we pride ourselves on being the most trusted name in college admissions advice. Our success is measured by the success of our students, many of whom have gone on to attend the most prestigious colleges in the country.
Don't leave your future to chance. Contact AdmissionSight today to schedule a free consultation and take the first step towards achieving your dreams. With our expert guidance and support, anything is possible.