Dartmouth Motto
Hanover, New Hampshire, in the United States is the location of Dartmouth College, a private university that welcomes both men and women students. It is one of the nine colonial colleges that were established before the beginning of the American Revolution, and it is also a member of the Ivy League. The Dartmouth motto is "Vox Clamantis in Deserto," which translates to "a voice of one crying out in the wilderness."
It was originally a biblical reference that alluded to the original purpose of Dartmouth College, which was to evangelize the Native Americans who lived in the area. It has remained the Dartmouth motto due to the fact that it has developed into a symbol of scientific discovery and human expression – the search for and description of found truths in the vast wilderness of the unknown.
We will gain a deeper understanding of the principles embodied in the Dartmouth Motto, as well as the institution of Dartmouth College and the students who call its halls home.
What is the Dartmouth College Motto?
What is the Dartmouth College motto? "Vox Clamantis in Deserto," which translates to "A voice crying out in the wilderness," has been the Dartmouth motto ever since it was established in 1769. This motto is meant to represent the college's distinctive location in the middle of rural New Hampshire as well as the close-knit community that this environment fosters.
To have a complete understanding of the history of Dartmouth College and of this place that so many people consider to be their home, it is essential to have an understanding of the origins of this motto.
The Dartmouth motto makes a reference to John the Baptist, who is found in the Christian Bible, as well as to the location of the college, which was at one time considered to be the frontier of European settlement. The founders of Dartmouth saw parallels between the ancient Israelite nation and the newly established Dartmouth.
What is Dartmouth College's Mission Statement?
Knowing the ideals of the Dartmouth motto, what is Dartmouth College's mission statement? "Educate the most promising students and prepare them for a lifetime of learning and of responsible leadership through a faculty dedicated to teaching and the creation of knowledge," this is the mission of Dartmouth College.
In addition, academic excellence is expected at Dartmouth, and students are encouraged to think independently while working within a culture that values teamwork. The members of its faculty are dedicated to passing on their knowledge to our students and are at the forefront of their respective academic or artistic fields.
Diversity is highly valued at Dartmouth because of the firm belief that it contributes greatly to the institution's renowned educational excellence. It seeks and accepts exceptional students from any and all walks of life, regardless of their ability to pay for their education.
At Dartmouth, by embodying the ideals of the Dartmouth motto, they create long-lasting connections among our teaching staff, administrative personnel, and student body. These connections foster a culture that values honesty, autonomy, and collegiality, and they instill a feeling of responsibility for each other as well as for the larger world. whereas encouraging a robust and free exchange of ideas within a society that is characterized by mutual respect for one another.
What is Dartmouth Most Known for?
So, what is Dartmouth most known for? On the one hand, Dartmouth is well-known for its tough academics, it's standing as an Ivy League school, and its small class sizes. On the other hand, the college is well-known for its Greek culture, as well as its rural location and outdoorsy atmosphere.
The fact that Dartmouth is frequently ranked among the best institutions in the country is reflected in the university's extremely competitive admissions process. The college focuses a special emphasis on academics and sets a high priority on applicants who have high GPAs and who are either at the top of their class or very near to the top of their class.
Dartmouth is distinguished from other institutions in a variety of ways, some of which include its location in the northern part of New England, the fact that it has its very own ski slope, and the tremendous alumni network it has.
The year-round academic calendar that Dartmouth uses is what sets it apart from other universities. The "D Plan," which is the name given to the calendar that Dartmouth uses for its quarter-system, consists of four 10-week terms per year, giving students a considerable level of leeway in their academic schedules.
Students will typically enroll in three classes during each term, and in order to graduate, they will need to have completed a total of 35 classes. Students have the option of choosing which academic periods they will spend on campus; the only restriction is that they must successfully finish the necessary amount of classes throughout the course of their four years.
Because of the D Plan's adaptability, Dartmouth students do not have to compete with the throngs of other college students who are looking for summer jobs. This makes it possible for them to take advantage of outstanding internship possibilities. Students have the opportunity to travel for longer periods of time and see more of the world thanks to the D Plan.
The fields of economics, political science and government, and engineering are some of the most popular academic concentrations at Dartmouth.
A little less than one-half of the student body is pursuing studies in the social science department's various majors, while one-third of the students are enrolled in the scientific department's various programs.
At Dartmouth, the most common choice of major is unquestionably economics. Students spend a significant amount of time in their classes addressing issues that pertain to the real world, such as the reasons why women earn less money than men, the appropriate level of spending that the United States government should make on healthcare, and the factors that contribute to income inequality.
Each student in the economics department, whether they are majoring or minoring, will be required to complete an independent research project that will be overseen by a member of the department's faculty.
Student projects frequently serve the purpose of providing responses to some of the questions posed in the introduction. Some of the most recent examples of this include challenging the loopholes that allow U.S. representatives and senators to engage in insider trading and developing methods to track the spread of COVID-19.
For students interested in politics, the Department of Government offers a plethora of different options to get involved. Undergraduate students at Dartmouth University participate in the Paganucci Fellows Program, an eight-week summer program that focuses on assisting businesses in bringing about constructive socio-economic transformation.
Each year, the Leslie Center gives three students from Dartmouth College the opportunity to participate in an internship program in either New York City or London. Students have the option of pursuing either print or digital journalism as their concentration, and the Leslie Center will pay for the student's living expenses throughout their ten-week internship.
The Dartmouth University biomedical engineering sciences major has swiftly become one of the school's most sought-after degrees and programs. Students that are interested in applying to medical school can do so through the BME Early Application Program at the Geisel School of Medicine (Biomedical Engineering Early Assurance Program).
Each year, up to three juniors are chosen to earn early admission to medical school, as well as additional time to do research. This opportunity is given to students who have demonstrated exceptional potential.
What Kind of Student is Dartmouth Looking for?
With everything there is to know about the ideals of the Dartmouth motto, what kind of student is Dartmouth looking for? The Ivy League institution Dartmouth College is committed to promoting a culture of excellence among both its student body and its faculty and staff. The ideal student at Dartmouth is motivated by both an intellectual and social curiosity, which serves as the driving force behind everything they do. Dartmouth attracts ambitious students from a diverse range of backgrounds and provides them with a community that is deeply rooted in the traditions of academic success and commitment in the local community.
Dartmouth, much like many other prominent universities, uses a holistic admission process to search for individuals who will excel academically at the institution. This method considers the applicant's entire history, not simply their academic record and college application while making a decision about whether or not to accept them.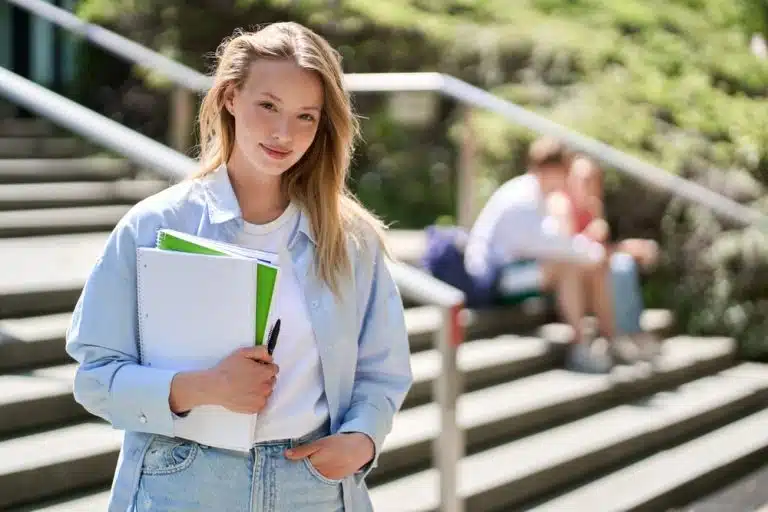 Students at Dartmouth come from many walks of life, representing a wide range of ethnicities, socioeconomic levels, and family structures. However, the overwhelming majority of these students uphold the same set of values that Dartmouth University does its best to instill in its students and is proud to celebrate.
It is of such paramount significance to Dartmouth that the phrase "fostering a feeling of curiosity and wonder about the world we live in" is one of the first words that appear on the admissions web page for Dartmouth. The students are encouraged to investigate and create their own ideas while simultaneously challenging the students' preconceived notions. The desire to continue one's education and develop as a person is what pushes the ideal Dartmouth student to excel in their studies.
On campus, Dartmouth works to instill a feeling of honesty and responsibility in all of its students, employees, and teachers. Students are instilled with the importance of keeping one's word, not only to oneself but also to one's classmates and the communities in which they live.
The sense of awe for the world that should characterize a Dartmouth student goes beyond basic curiosity about the outside world. Sixty percent of students at Dartmouth take part in at least one off-campus study program during their time at the university, and study abroad programs are an extremely important component of Dartmouth education.
Students at Dartmouth are known for their daring and exploratory nature, so an adventurous spirit will fit right in. Even during their first year, students have the chance to participate in local field trips organized by their classmates who are continuing their education.
It is well recognized that Dartmouth students have a strong inclination for working together and communicating with others, both on and off campus. This is because the ethos of the Dartmouth campus promotes free discussion that is conducted in a respectful manner as well as teamwork. Throughout their time at Dartmouth, students are encouraged to fulfill the social duties they have not only to themselves but also to the greater environment in which they live.
The admissions office at Dartmouth uses a holistic strategy to search for the most qualified applicants in order to populate its student body. On campus, the values of inclusivity, integrity, and curiosity are actively fostered and supported. A student at Dartmouth should be the kind of person who understands that their intellectual and personal development does not stop when the school day concludes.
If you are the type of person who is always wondering "why?" and putting together groups of your classmates to figure out the solution, then you will feel right at home at this famous Ivy League institution.
Want to learn more about the ideals of the Dartmouth motto? You've come to the right place. At AdmissionSight, we have over 10 years of experience guiding students through the competitive admissions process.
AdmissionSight can help you put your best foot forward when applying to college. Contact us today for more information on our services.