Does Cornell have Early Action?
Does Cornell have early action? Cornell University, a private institution that was established in 1865, holds the distinction of being the youngest member of the Ivy League. Since it was first established, the institution's primary mission has been to provide an education to students who will go on to make significant contributions to society in all areas of research and scholarship. The 2022 edition of Best Colleges in National Universities placed Cornell in the seventeenth position overall.
Cornell students have the unique opportunity to learn from faculty members of the highest caliber, including Nobel Laureates, Pulitzer Prize winners, and MacArthur Fellows. This is a once-in-a-lifetime experience for Cornell students. It is far more probable that you will find precisely what it is that you are seeking at Cornell because the university offers such a wide variety of academic programs, including 80 majors and 120 minors. It features seven different undergraduate institutions, each of which offers a vast array of choices.
First-year applicants have the opportunity to submit their applications early through Cornell's Early Decision program. It is essential to keep in mind that submitting an application for Early Decision constitutes a commitment. You are only allowed to submit an Early Decision application to one college or institution; however, students who submit an Early Decision application are still eligible to submit applications to other early admissions programs that are not legally obligatory.
Whether does Cornell have early action or not, students who wish to apply for Early Decision should be aware that they can only submit an Early Decision application to one school. Students are "obligated" to attend the school if they are admitted. Students who apply to schools using the Early Decision plan are not restricted from applying to other schools using the Early Action plan. This is because Early Action schools are not normally binding. 
If a student is admitted to a school through the Early Decision program, they are required to withdraw their applications to any other schools using the Regular Decision process as well as any Early Action applications they may have submitted. If you are offered admission to Cornell, you are required to withdraw any applications you have already submitted to other colleges or universities and to submit a notice of commitment along with the enrollment deposit in the month of January.
After submitting your Early Decision application to Cornell, you will be admitted, refused, or delayed to the Regular Decision review process depending on the outcome of the evaluation. You are not permitted to apply to Cornell University as a Regular Decision applicant if you have previously been denied admission as an Early Decision applicant. Furthermore, students who have been denied admission from one Cornell University or school are not permitted to apply to any other Cornell college or school.
Early decision acceptances to Cornell are not transferable, however, students may be eligible for a release from the early decision agreement if the financial aid offer does not make pursuing a degree at Cornell reasonable for them and their family (must have applied for financial aid).
Does Early Decision Give You an Advantage?
Does Early Decision give you an advantage? Students have a far better chance of being admitted to Cornell University if they apply through the early decision procedure, which has an acceptance rate of 24%. This is in comparison to the normal decision method, which has an acceptance rate of 8.7%. According to the figures that Cornell compiled for the class of 2024, approximately thirty percent of the students admitted were selected through the early decision application process.
Whether does Cornell have early action or not, by submitting your application early, you are letting the school (or institutions) of your choice know that you are committed to going. The percentage of candidates who accept an institution's offer of admission is often made public by the institution after keeping track of the number of applications who do so.
When a high proportion of applicants whose applications were accepted end up enrolling at the school, the reputation of the institution improves. It is possible that they will give your application more consideration if they believe that you are likely to accept their offer of admission.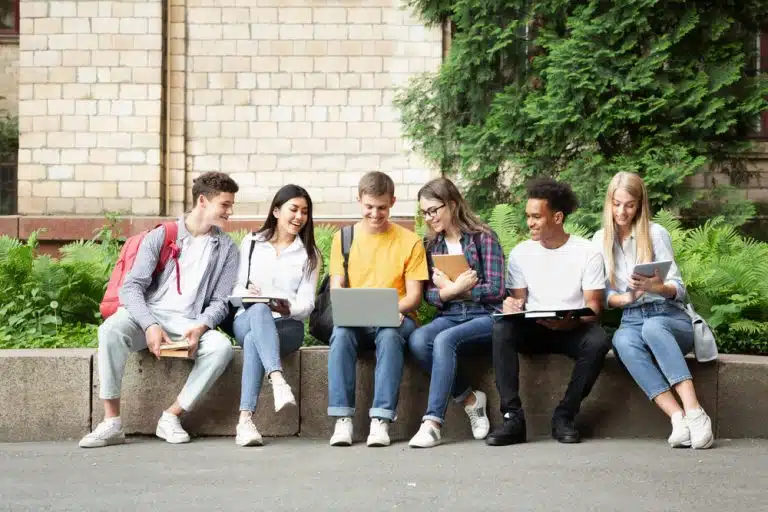 If you are fortunate enough to be admitted to the school of your dreams, you won't need to waste your time or money applying anywhere else. You are free to shift your attention back to the present moment rather than fixating on the time twelve months from now.
Some high school students and counselors have the misconception that submitting an early application increases a candidate's chances of being accepted, but the reality is that acceptance rates for early applications and admissions requirements differ from school to school.
Cornell Acceptance Rate
What is the current Cornell acceptance rate? A fresh wave of applications from prospective students known as the Class of 2026 has been submitted to Cornell University as another year passes and a new admissions cycle begins.
The university made the announcement on April 11, 2022, that it has accepted a total of 4,908 applications from both the Regular Decision pool and the Early Decision pool, praising the class as being "skilled and varied" and coming from "a larger spectrum of places than ever before."
Students that have been accepted into the program come from 85 different countries as well as all 50 states in the United States, including the District of Columbia, Puerto Rico, the United States Virgin Islands, Guam, American Samoa, and the Northern Mariana Islands.
In addition, 57.7 percent of admitted students who are classified as underrepresented minorities self-identified as students of color, and 19.9 percent of admitted students will be the first in their families to attend college.
The often nerve-wracking process of applying to colleges and universities came to a satisfying and satisfying finish in December 2021 when a large number of prospective students were accepted to the University through the Early Decision program.
The University will not disclose acceptance rates during the admissions season that is currently underway. Furthermore, the University will not disclose acceptance rates for the Class of 2026 until the middle of summer 2022, after the admissions round will have concluded. However, the Class of 2025 set new marks for the lowest acceptance rate in recent years with 8.7 percent. With 67,830 applicants and 5,836 accepted students, this class had the lowest acceptance percentage in recent history.
Cornell Early Decision Acceptance Rate
The Early Decision Acceptance Rate at Cornell currently sits at 23.8%. The Early Decision option provided by Cornell University was taken advantage of by 6,615 prospective students for the Fall 2021 semester. 1 754 individuals from within that category were extended admissions offers.
That is, without a doubt, a very high number. On the other hand, the number really shouldn't come as a shock. After all, in comparison to its fellow Ivy League schools, Cornell is often a less competitive environment.
As a whole, Cornell admitted 5,889 students out of a total of 47,038 applicants, making its acceptance rate 12.5%, the lowest of any of the Ivy League schools.
The application process for any institution, but particularly for an Ivy League school like Cornell, demands a significant amount of work and preparation. Those who are able to finish the work at a high level and in a timely manner are likely to be among the most committed and focused individuals.
Whether does Cornell have early action or not, do not interpret this to indicate that applicants who submit their materials by the standard deadline are in any way unprepared or unmotivated.
On the other hand, the Early Decision deadline has a tendency to have a higher percentage of top-level students, whereas the usual deadline is more likely to attract applicants who are not a good fit for Cornell.
However, there is no need for anyone to be concerned that the level of competition for Early Decision applications is excessively high or that they would be considered unmotivated if they choose to submit their application by the regular deadline. Regardless of when you submit it, your application will be considered on its own merits in almost every circumstance.
When does Cornell Release Decisions?
When does Cornell release decisions? Midway through the month of December, Cornell University will let Early Decision applicants know whether they have been accepted, denied, or deferred. On the 17th of December, at 7 o'clock in the evening Eastern Standard Time (EST), Cornell made its decisions for the upcoming Fall 2021 semester available via its application portal.
It should not come as a surprise that the decision date is far early than those for applicants requesting a standard decision. Those that submit their applications according to the regular timeframe receive a response from Cornell at the beginning of April, which is many months later.
This distinction highlights the primary benefit of Early Decision applications, which is the fact that you receive a decision answer considerably more quickly.
The second advantage, though, is one that is not as readily apparent. Applicants who are accepted during the Early Decision phase are given a significantly longer period of time in which to submit their decisions.
You are required to confirm acceptance by May 1st, regardless of the method of application you choose to utilize. Early Decision applicants have more than five months before that date, giving them ample time to weigh all of their available choices. This is especially advantageous for the lucky few who have their pick of numerous possible schools to enroll in.
At Cornell University, the application submission date for Early Decision admission is always November 1st of each year. As you may have guessed by now, one of the benefits of submitting an application for Early Decision is that it cuts down on the number of times applicants have to wait before receiving a response from the school.
However, one of the drawbacks of the technique is that there is less time available to produce the necessary application materials. Because of this, everyone who is thinking about submitting an application for Early Decision needs to be aware of what is required of them.
You won't receive any preferential treatment from Cornell just because you want to submit an Early Decision application. You will be asked to fulfill the same requirements as ordinary applicants, albeit within a significantly shorter window of time.
Regular admission applicants at Cornell have until January 2nd to submit their materials in order to be considered. On paper, there may not appear to be a significant difference between the first of November and the second of January. In the grand scheme of things, it's just been three months.
| | | | |
| --- | --- | --- | --- |
| Application Plan | Application Deadline | Decision Date | Reply/ Enrollment Date |
| Early Decision | November 1 | Mid December | Early January |
| Regular Decision | January 2 | Early April | May 1 |
However, you will want as much time as you can get when you are compiling resources, preparing your application essay, or waiting on other schools to deliver the appropriate papers.
These next few months may seem to drag on for an entire year. In the event that you rush to complete everything in order to meet the earlier deadline, you run the danger of making a mistake, which may cause your chances to be lost. When you consider that this is the only opportunity you will ever have to submit an application, the stakes become even greater. In the event that Cornell declines your Early Decision application, you will not be permitted to submit a standard application in the future. You only have one opportunity.
What kind of student does Cornell look for?
What kind of student does Cornell look for? The principles of research, curiosity, and invention were the cornerstones upon which Cornell University was established. Naturally, the admissions committee at Cornell is aware that students who are enthusiastic about research tend to have grades and test scores that demonstrate their level of desire.
Cornell, a respected member of the Ivy League, has scores that, on average, reflect the institution's commitment to academic excellence. However, it is not the only thing that Cornell is searching for; administrators at Cornell care about the moral standing and honesty of their students just as much as they care about academic achievement among the student body.
In order to emphasize their ideal student, Cornell's standards have been carefully crafted; yet, the university is also searching for a few other, more profound attributes in the applicants they accept.
Intellectual Potential
Cornell is of the opinion that if you have the academic record to back your enthusiasm for unearthing new information by focused and exhaustive research, then you will have the passion to support it.
Honesty and sincerity in one's actions
An admissions officer at Cornell will be looking for evidence of your character when they read your essays and letters of reference. This evidence can include things like honesty, open-mindedness, and empathy.
Participation in Both the Classroom and the Community
The university places a strong priority on its engagement with the local community. It will be to your advantage tremendously if you include in your application any information that demonstrates the manner in which you were involved in both your school and the community.
Cornell University recruits students who aren't scared to push themselves academically, who are eager and passionate about learning in order to share what they learn with their community, and who aren't afraid to challenge themselves with challenging coursework. In particular, progress is encouraged at Cornell by means of exhaustive research, which is carried out under the direction of illustrious academics and staff.
If you are upfront and honest about why you have selected Cornell, you will be submitting an application that will attract their attention, and ideally, help them perceive you as Cornell's ideal student. If you are not open and honest about why you have chosen Cornell, you will not be considered.
Admissions Chances
The quality of education offered at Cornell University is truly exceptional. They want the other elements that make them a remarkable institute in addition to the variety that their students represent. The admissions process at Cornell University is notoriously difficult due to the university's low acceptance rate and exceptionally high average SAT and ACT scores. On the other hand, Cornell has a holistic admissions process that takes into consideration a variety of criteria in addition to your GPA and test scores.
Whether does Cornell have early action or not, your application will be strengthened if you participate in important extracurricular activities, write a compelling essay for the application, and have glowing letters of recommendation, in addition to maintaining a hard course schedule. Even if a student's test results fall outside of the average range for Cornell, they may still be given significant consideration if they have a very engaging story or have accomplished something noteworthy.
If you need help putting the finishing touches on your early applications, or want some advice on whether or not applying Early Decision or an Early Action is a good option for you, at AdmissionSight, we have over 10 years of experience guiding students through the competitive admissions process, including our athletic recruitment program. 
AdmissionSight can help you put your best foot forward when applying to college this fall. Contact us today for more information on our services.