Does Dartmouth superscore the SAT?
Does Dartmouth superscore the SAT?
Does Dartmouth superscore the SAT scores? There are eight colleges in the Ivy League, and Dartmouth College is one of them. It is regarded as one of the best universities in the world due to the quality of its academic programs, the caliber of its teaching staff, and the opportunities it provides for students to take part in research.
Dartmouth, which has its foundation in the liberal arts, is recognized as the thirteenth best university in the United States by US News and World Report in the year 2021. In addition, according to the "2021 QS World University Ranking," Dartmouth University is the 203rd best university in the world.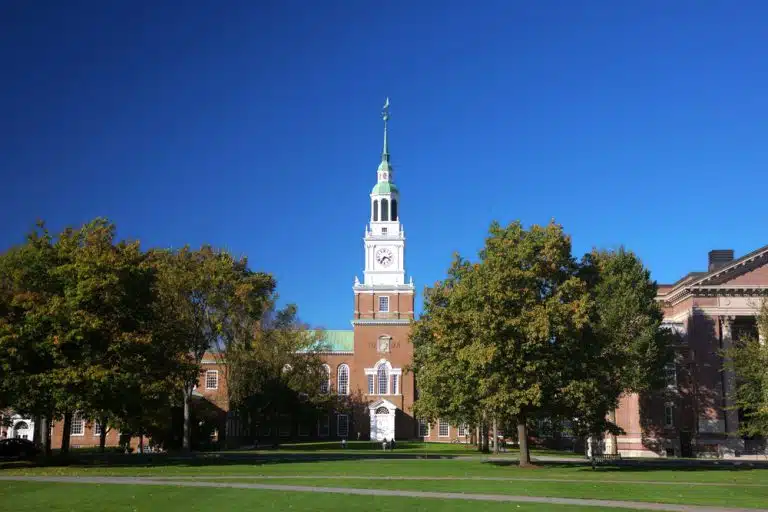 It shouldn't come as a surprise that a lot of students from different parts of the world want to attend Dartmouth. Standardized test scores are one of the requirements that must be met in order to gain admission to the university.
If you are interested in applying for admission into the university, you will need to ensure that you have a strong academic profile and that you excel in the Dartmouth undergraduate requirements. If you apply to Dartmouth and submit multiple scores from the SAT or ACT, the admissions office will accept your highest section scores from either test, also known as "superscoring," regardless of when the tests were taken.
On the application, though we're trying to know "does Dartmouth superscore the SAT scores?", you have the option of self-reporting your scores, which they will take into consideration until they have received your official scores.
You should ask the testing agency to report your scores to Dartmouth because this will be the quickest and most direct way to submit your official scores. You are also welcome to ask your school counselor to send Dartmouth your scores along with your transcript. They will need to be sent electronically.
Although we're trying to know "does Dartmouth superscore the SAT scores?", testing is necessary, but it is not the deciding factor in whether or not an application will be accepted. Dartmouth considers each applicant in the context of the various opportunities and efforts that are currently available.
In addition to your secondary school report and recommendations, testing provides the admissions officers at Dartmouth with additional information that helps them better understand your academic preparation.
Though we're trying to know "does Dartmouth superscore the SAT scores?", it is common knowledge that you are permitted to take the SAT exam as many times as you see fit. In a typical scenario, everyone would believe that the scores you submit can come from whichever test you performed the best on. The students are relieved of this burden by the SAT's superscoring method, which also makes the score submission process more convenient for them.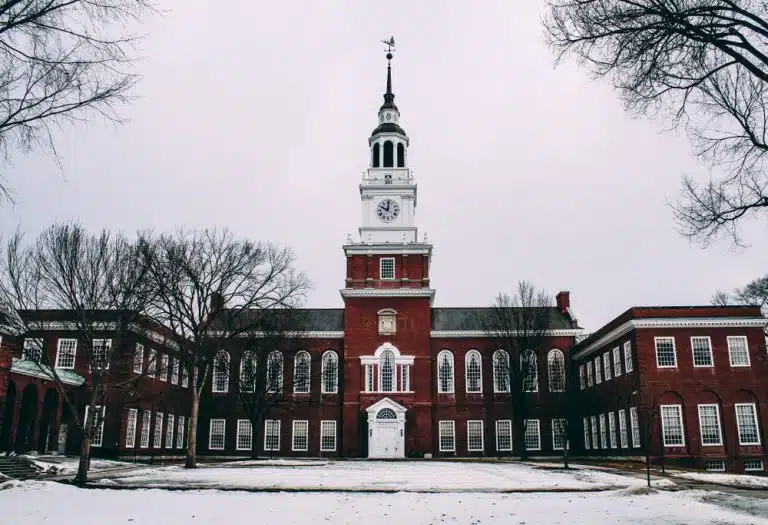 The SAT superscore is calculated by adding together your highest scores from each of the test's sections. In practice, this indicates that if you take two different exams, you can make your composite score by averaging the two highest scores from each exam separately.
For example, if your scores on the SAT from your two most recent attempts:
English: 30, Reading: 29, Math: 31, Writing: 9
English: 33, Reading: 27, Math: 30, Writing: 10
Your Test Scores according to the SAT superscore calculator:
English: 33, Reading: 29, Math: 31, Writing: 10
The SAT's optional "Superscoring" feature enables test takers to calculate their final composite score by adding their highest individual section scores. You are not permitted to independently add these new scores to your existing ones and then send that total to the college as your final score.
You are required to report the results for each and every one of the times that you have participated in the examination. After receiving both sets of scores, the admissions staff at the college will compare them and determine which set contains the higher total.
The SAT and the ACT both permit superscoring, but only the results of one of the two exams can have their scores increased. It is not possible to create a composite score by adding up the highest scores on both of these exams and presenting the combined total.
However, though we're trying to know "does Dartmouth superscore the SAT scores?", you should also keep in mind that some universities will accept SAT super scores while others will not. Some universities accept SAT super scores while others do not. For this reason, you should check the official websites of the universities that you are interested in attending in advance in order to acquire additional insight.
Advice on How to Apply to Schools that Superscore
Remember that many of these schools are competitive and will require more than just a strong test score to get in. Even though you might believe that applying to a school that superscores might be easier than one that doesn't keep in mind that many of these schools are still very competitive.
Take a look at the reports of the average SAT score from the previous year of applications.
Even though this may be a superscored average, it will still provide you with a useful guide for determining what kind of score you should aim for when you take the SAT on your own.
Pay close attention to the application requirements, and ensure that you treat them with the seriousness they deserve.
Essays, letters of recommendation, and possibly even other types of information may be required by certain educational institutions. If they are asking for information, it means that they read it and take it seriously when deciding whether or not to admit you, so you want to make sure that you do your best on every part of your application.
If they are asking for information, it means that they read it and take it seriously when deciding whether or not to admit you.
You should take the SAT when you are still a junior.
It is recommended that you take the SAT twice during your junior year, once in the fall and once in the spring. This will allow you to avoid the stress of preparing for the SAT while you are working on your college applications during your senior year, which will cause you more stress than is necessary.
If this is not the case, you should take the exam at least once during the spring of your junior year to get an idea of how much additional preparation you will need to do before taking the exam at the beginning of your senior year.
Dartmouth Average SAT
What is the highest average SAT score that Dartmouth accepts? The Scholastic Aptitude Test (SAT) is a standardized test that is given to high school students in order to evaluate how well they are prepared for college and to give colleges a single point of data that can be used to compare the qualifications of each individual applicant.
The scores you received on standardized tests will be considered by college admissions officers, along with your high school grade point average, the subjects you studied in high school, letters of recommendation from previous instructors or mentors, extracurricular activities, admissions interviews, and personal essays.
The weight that each institution places on SAT scores in relation to the process of applying to colleges and universities varies. There are a lot of schools that say they don't have a minimum score for the SAT, but the reality is that there is a secret SAT requirement. This is determined by the standard deviation of the school's scores.
The minimum required score on the SAT is exceptionally high, and in order to demonstrate that you are qualified for admission to Dartmouth College, you must fulfill this requirement. At Dartmouth University, a score of 1440 on the SAT places a student in the 25th percentile. Only about a fifth of the students who are accepted into the program has a score that is lower than 1440.
The SAT score needed to get into Dartmouth College at the 75th percentile is 1560. It is an indication that approximately 75% of the students who are admitted have SAT scores that are lower than 1560. Our research shows that a score of 1500 on the SAT is equivalent to being in the 50th percentile at Dartmouth College.
You could also set different goals for each section based on the percentile that they fall into. For instance, a score of 790 in mathematics places one in the 75th percentile, while a score of 730 places one in the 25th percentile.
The scores of EBRW fall between 710 and 770 on the 25th and 75th percentiles, respectively. Though we're trying to know "does Dartmouth superscore the SAT scores?", if you believe that you are deficient in one area, you should make an effort to outperform the criteria in that area. Therefore, you can still get the required aggregate score even if you get a higher score in one component but a lower score in another. This is because you are accumulating your scores across all of the components.
Does Dartmouth Require SAT for 2023?
Does Dartmouth Require SAT for 2023 admissions? Due to the ongoing COVID-19 pandemic, Dartmouth College has decided to extend its test-optional admission policy through the 2022-23 application cycle. This decision comes at a time when the high school class of 2023 is beginning the process of searching for colleges.
During the pandemic, College Board and ACT continue to recommend "flexibility" in standardized testing requirements; Dartmouth's extended policy pause is in line with this recommendation.
A lack of universal access to SAT and ACT test administrations around the world was taken into consideration when the initial pause in Dartmouth's testing requirement was implemented two years ago. This was done in anticipation of the pandemic reaching its peak during the summer of 2020. Sadly, that scenario is still playing out more often than not.
It is not the right time to bring back the testing requirement, despite the fact that standardized testing provides a helpful statistical context in our holistic evaluation of a student's academic record and in Dartmouth's assessment of a student's preparation for the rigorous curriculum it offers. The current reality of the situation pertaining to public health is incorporated into Dartmouth's requirements, priorities, and primary focus.
Following the announcement that the testing policy will be put on hold in 2020 and 2021, it will be up to each individual student to decide whether or not to include their test scores. That decision regarding the submission will be honored without any bias or consideration at Dartmouth. The components of each application, as opposed to those that are absent, will be given more weight in the evaluation process.
There is no advantage to either the SAT or the ACT for students who wish to include testing as part of their application for the following academic year. Both are very much appreciated. Dartmouth will not report testing profiles or related data for the classes that are accepted and enrolled during this test-optional period. This is in line with previous announcements made in relation to the testing pause.
Although we're trying to know "does Dartmouth superscore the SAT scores?", it is good to know that Dartmouth will continue to adhere to the guidelines and policies established by the Ivy League in terms of the testing requirements that are necessary for prospective students who are interested in participating in the varsity athletic program.
In addition, the requirement that international students who do not speak English at home and for whom English is neither their native nor their primary language of instruction must take a language proficiency test has not changed.
Students are strongly encouraged to place their attention on the many facets of the application as a whole, particularly those that highlight their academic prowess and personal narratives. More than a century has passed since Dartmouth adopted the practice of holistic admissions review, and the age-old ideal of considering the applicant as a whole remains the guiding principle behind how we evaluate applications in these unprecedented times.
Dartmouth GPA Requirement
What is the best Dartmouth GPA requirement to gain admission to Dartmouth? Although there is no hard and fast official GPA cutoff for admission to Dartmouth College, the average GPA (Grade Point Average) of students who are accepted into the college is 4.11. Because Dartmouth College has such a high average GPA, getting into the school is extremely difficult. Prospective students need to have an academic profile that places them in the top decile of 95% of all applicants.
This indicates that in order to attend Dartmouth, you will need to be at the very top of your class. In order to compete with other applicants, you will need to have nearly perfect grades in all of your classes. In addition, you must demonstrate that you are capable of easily handling the academic rigors of college by enrolling in challenging classes such as Advanced Placement or International Baccalaureate programs.
Having said that, Ivy League schools such as Dartmouth College don't usually have a set minimum GPA requirement because it varies so much depending on the major you want to pursue as well as the rest of your application.
It is possible to gain admission to Dartmouth College with a grade point average that is lower than 4.11 if the applicant demonstrates exceptional success in extracurricular activities, athletics, standardized tests, or in some other area that distinguishes their application from those of other applicants.
However, if you are currently a junior or senior, it will be difficult for you to change your grade point average in time for college applications. If your grade point average is 4.11 or lower, you will need a higher score on either the SAT or the ACT in order to compensate for it. Because of this, you will have an easier time competing successfully against other applicants who have higher GPAs than you do.
Dartmouth Acceptance Rate
What is the current Dartmouth acceptance rate? Now that we have discussed the answer to the question 'Does Dartmouth superscore the SAT?' it's time we forward to knowing what the acceptance rate is in Darmouth. The prestigious Ivy League university received a total of 28,336 applications, which is just 21 fewer than the record number of 28,357 applications that were received the previous year. This represents a 33% increase from the previous year. Only 1,767 students were selected to receive admission offers from Dartmouth.
The acceptance rate for the Class of 2026 at Dartmouth was only 6.2%, which tied with the Class of 2025 for the title of the most selective admission cycle in the school's history.
The applicant pool from which we selected our accepted students came from each of the 50 states, as well as the District of Columbia, Puerto Rico, and the Mariana Islands. Students came from 73 different countries spread across all seven continents. The countries with the most international students were the United Kingdom, China, India, and Canada.
Acceptance Rates on the Waitlist for the Dartmouth College Class of 2026
| | | | |
| --- | --- | --- | --- |
| | Number of Applications | Accepted Students | Acceptance Rate |
| Regular Applications | 25,703 | 1,207 | 4.7% |
| Early Applications | 2,633 | 560 | 20.38% |
If you need help putting the finishing touches on your early applications, or want some advice on whether or not applying Early Decision or an Early Action is a good option for you, at AdmissionSight, we have over 10 years of experience guiding students through the competitive admissions process, including our athletic recruitment program.
AdmissionSight can help you put your best foot forward when applying to college this fall. Contact us today for more information on our services.