Emory University: Weighing the Pros and Cons of Attending Emory
Attending college is one of the most important choices a high school student will make in his or her life. With so many options available, it can be difficult to decide which university is the best fit for your goals, interests, and needs. That's where this article on the pros and cons of attending Emory comes in.
This article shall provide a comprehensive overview of Emory and hopefully help high school students like you make an informed decision when applying for colleges.
Emory University: a top-ranked private research university
Emory University is a top-ranked private research university located in Atlanta, Georgia. Founded in 1836, the university has a long history of academic excellence and is known for its strong programs in the arts and sciences, business, law, and medicine.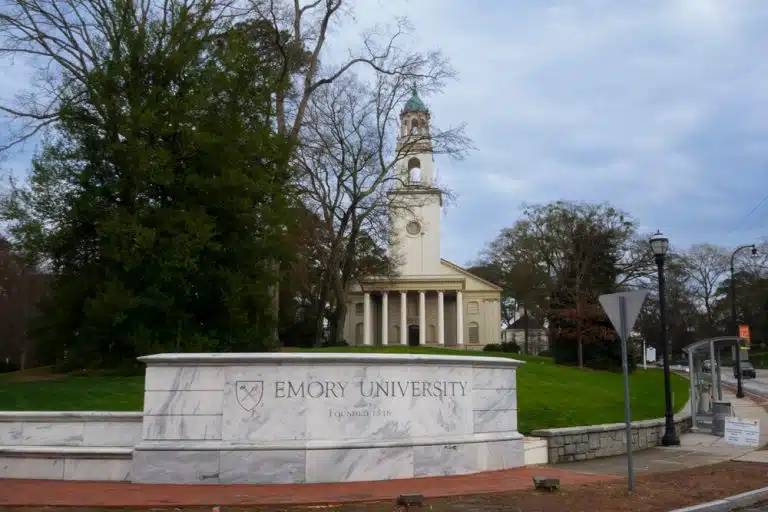 Emory is consistently ranked among the top universities in the United States by U.S. News & World Report and is home to over 15,000 students from all over the world.
Purpose of the article
Throughout this article, we will examine the pros and cons of attending Emory University.
We will explore the university's academic reputation, opportunities for research and internships, sense of community, and location in Atlanta.
We will also discuss some of the potential drawbacks, including the high cost of attendance, competitive atmosphere, and lack of a strong sports culture.
By the end of this article, readers will have a better understanding of whether Emory University is the right choice for them.
What are the pros of attending Emory?
Emory University is a fantastic choice for high school students looking for an educational experience that is both hard and fulfilling if they want to take their studies to the next level.
Excellent academic reputation
One of the university's most significant advantages is its excellent academic reputation. Emory is consistently ranked among the top universities in the United States by various publications, including U.S. News & World Report.
The university's rigorous curriculum challenges students to think critically and to develop their skills in their chosen field of study.
The university offers over 70 majors and minors across a wide range of disciplines. Their curriculum is designed to provide students with a comprehensive education that prepares them for success in their future careers.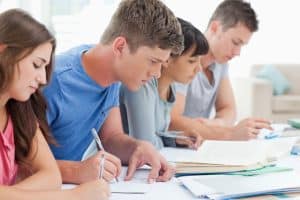 One of the unique features of Emory's curriculum is its core requirements. All students are required to complete courses in areas such as writing, mathematics, natural sciences, social sciences, and humanities.
These courses are designed to provide students with a broad base of knowledge in multiple areas of study, ensuring that they are well-rounded and well-prepared for the challenges of the 21st century.
In addition to the core requirements, Emory offers a range of specialized courses and programs in specific fields.
For example, the university's Goizueta Business School offers a rigorous business curriculum that includes courses in accounting, finance, marketing, and operations.
The Rollins School of Public Health offers programs in areas such as epidemiology, global health, and health policy and management.
Opportunities for research and internships
The university provides students with ample opportunities to engage in research projects, both on campus and off.
On-campus research opportunities at Emory are available through the university's numerous research centers and institutes.
These centers and institutes cover a wide range of disciplines, from neuroscience and public health to humanities and social sciences.
Students can work with faculty members on cutting-edge research projects, developing their skills in areas such as data analysis, laboratory techniques, and critical thinking.
Emory also offers opportunities for off-campus research through partnerships with local businesses and organizations.
Through these partnerships, students can pursue internships and research projects that allow them to gain real-world experience in their chosen fields.
Commitment to community service
Community service is another cornerstone of the Emory experience. The university encourages students to give back to their communities through various programs and initiatives.
From volunteering at local shelters and hospitals to participating in service trips abroad, Emory students have numerous opportunities to make a positive impact on the world around them.
Strong sense of community
Emory also has a strong sense of community that sets it apart from many other universities. With a relatively small student body, Emory fosters close relationships between students and professors.
This personal attention allows students to receive individualized support and guidance as they navigate their academic and personal lives.
Additionally, Emory has a variety of clubs and organizations available to students, ranging from academic and professional groups to social and cultural organizations.
Emory's location
Emory's location in Atlanta is yet another benefit for students. The city is a hub for business and industry, providing students with access to a wealth of internships and job opportunities.
Atlanta also offers a rich cultural scene, with a diverse array of museums, galleries, and performing arts venues.
Additionally, Atlanta's mild climate and close proximity to natural areas such as Stone Mountain and the Chattahoochee River make it an ideal location for outdoor activities.
What are the cons of attending Emory?
What are the cons of attending Emory? Despite its many benefits, Emory University also has some potential drawbacks that students should consider when deciding whether to attend.
High cost of attendance
One of the most significant disadvantages is the high cost of attendance. Emory is a private university, so tuition and fees can be quite expensive.
Emory may not be a viable option for students who require financial aid or scholarships to cover the cost of attendance.
Competitive atmosphere
Another potential drawback of attending Emory is the competitive atmosphere on campus. While the university's rigorous academic standards are a major draw for many students, they can also lead to a stressful and competitive environment.
Students who struggle with stress and anxiety may find it challenging to thrive in this type of atmosphere.
Lack of a strong sports culture
Finally, Emory's lack of a strong sports culture may be a drawback for students who are interested in athletics.
While Emory does offer a range of varsity and club sports, the university is not known for its sports programs in the same way that some other universities are. Students who are looking for a strong sports community may need to look elsewhere.
What do Emory students have to say?
When considering the pros and cons of attending Emory, what do its students say about the admission process and their chosen majors? To gain deeper insight into life at Emory, we spoke with current and former students about their experiences.
Getting into Emory
Gaining admission to Emory University is a highly competitive process, with the university receiving thousands of applications each year.
As a result, many students feel a profound sense of excitement and accomplishment upon being accepted.
One student described the application process as "rigorous but fair," noting that Emory seeks students who are not only academically talented but also well-rounded and dedicated to community service.
Another student emphasized the importance of taking advantage of resources such as college counselors and admissions workshops to prepare for the application process.
Earning their majors
Meanwhile, many students praised the university's strong academic programs and close-knit community.
They appreciated the individualized attention they received from professors and the opportunity to engage in cutting-edge research.
One student described Emory as "a community of intellectual curiosity" and emphasized the university's commitment to diversity and inclusion.
Another student spoke highly of the university's resources, saying, "Emory provides an abundance of opportunities for students to develop both personally and professionally, from research and internships to leadership positions and extracurricular activities."
However, some students also acknowledged the competitive atmosphere on campus and the high cost of attendance.
One student advised, "Be prepared to work hard and manage your time wisely. But also, don't forget to take care of yourself and prioritize your mental health."
Overall, the feedback from Emory students was largely positive, with many students feeling that the benefits of attending Emory outweighed any potential drawbacks.
Students who are considering Emory should take the time to speak with current and former students to get a better sense of what it's like to attend the university and whether it's the right fit for them.
Conclusion
In conclusion, the decision to attend Emory University (or any university) is a significant one that requires careful consideration.
Emory offers a wide range of benefits, including its excellent academic reputation, rigorous curriculum, and commitment to research and community engagement.
However, the university also has some potential drawbacks, such as the high cost of attendance and the competitive atmosphere.
Ultimately, deciding to attend Emory (or any university) will depend on individual priorities and preferences.
If you are considering Emory, it's essential to do your research, compile a list of pros and cons, and carefully evaluate them.
Take the time to speak with current and former students, visit the campus if possible, and explore the university's website and social media channels.
Consider your academic and personal goals, your financial situation, and your comfort level in a highly competitive environment. Think about what kind of community and resources you need to thrive and succeed in college.
Finally, remember that there are many options available to you beyond Emory. Take the time to continue researching and exploring other universities that may be a better fit for you. Consider factors such as academic programs, location, cost, and community.
AdmissionSight is willing to help
At AdmissionSight, we believe that every student deserves the opportunity to attend the college of their choice. That's why we specialize in providing expert guidance and support to help you gain acceptance to your top-choice schools.
Our team of college admissions specialists has over a decade of experience assisting students just like you in achieving their goals. We cannot stress this enough: we possess the knowledge and expertise to help you succeed.
At AdmissionSight, we pride ourselves on being the most trusted name in college admissions advice. Our success is measured by the success of our students, many of whom have gone on to attend the most prestigious colleges in the country.
Don't leave your future to chance. Contact AdmissionSight today to schedule a free consultation and take the first step towards achieving your dreams. With our expert guidance and support, anything is possible.