Exploring the Stanford University Community
Located in the heart of Silicon Valley, Stanford University is a prestigious institution of higher education that is renowned for its academic programs, cutting-edge research, and vibrant campus culture. Since its founding in 1885 by Leland and Jane Stanford, the university has fostered a strong sense of community among its students, faculty, and staff. This dedication to the community is reflected in the university's rich history, which includes early investments in railroad technologies and a steadfast commitment to providing an exceptional education to the Stanford University community.
Today, this vibrant community continues to thrive, fueling innovation, collaboration, and the pursuit of knowledge that defines Stanford University.
A Brief History of Stanford University
Stanford University is a world-renowned institution that has a rich history dating back to the late 19th century. Founded by Leland and Jane Stanford, the university was established in memory of their son, Leland Jr., who died of typhoid fever at the age of 15. The Stanfords were determined to create an institution that would honor their son's memory and provide education to future generations.
Founding and Early Years
The Stanfords chose the site of their Palo Alto ranch for the university, and ground was broken in 1887. The university opened its doors in 1891 with a small class of students and a faculty that included some of the most distinguished scholars of the time. The university was initially focused on the fields of humanities and sciences, but it soon expanded to include professional schools such as law, business, and engineering.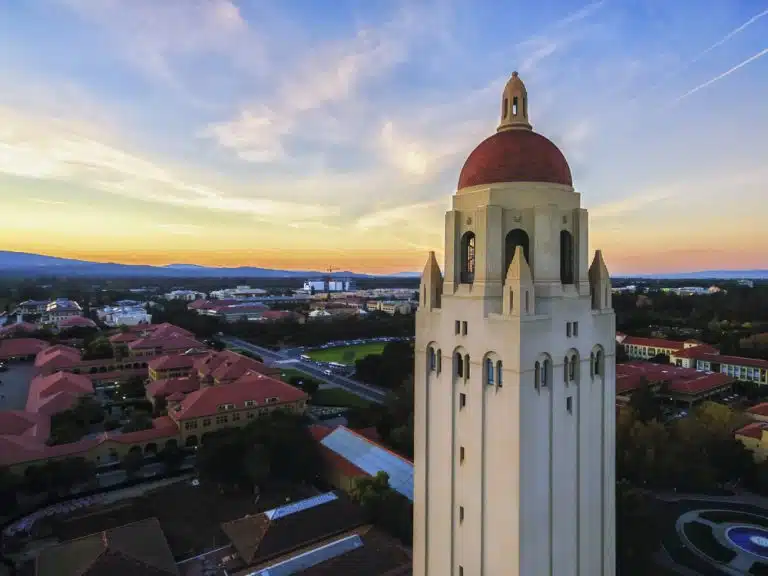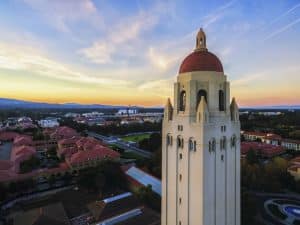 During its early years, Stanford faced many challenges, including financial difficulties and the devastating 1906 earthquake that destroyed much of the campus. Despite these setbacks, the university persevered and continued to grow.
Growth and Expansion
Over the years, Stanford grew in size and stature, attracting top students and faculty from around the world. The university weathered two world wars and became a key player in the post-war research boom. In the 1950s and 1960s, Stanford played a pivotal role in the development of computer science and engineering, with faculty and students making groundbreaking contributions to the field.
Today, Stanford is a leading research institution with a global network of alumni and a reputation for excellence in a wide range of fields. The university has produced numerous Nobel laureates, Pulitzer Prize winners, and MacArthur "genius grant" recipients.
Stanford's Impact on Silicon Valley
Stanford University has played a pivotal role in the development of Silicon Valley, the world-renowned hub of high-tech innovation. The university's graduates have founded countless successful companies, including Hewlett-Packard, Google, and Yahoo. Stanford's research and innovation continue to drive the evolution of technology and shape the future of our world.
Stanford's influence on the technology industry extends beyond the companies founded by its graduates. The university has also been a leader in research and development, with faculty and students making groundbreaking contributions to fields such as artificial intelligence, biotechnology, and renewable energy.
In recent years, Stanford has expanded its focus on entrepreneurship and innovation, with programs such as the Stanford Technology Ventures Program and the Hasso Plattner Institute of Design. These programs provide students with the skills and resources they need to turn their ideas into successful businesses.
Overall, Stanford University has had a profound impact on the world of higher education and on the technology industry. Its commitment to excellence and innovation has made it a leader in both fields, and its influence will continue to be felt for generations to come.
Academic Programs and Opportunities
Stanford University, as a hub of academic excellence and innovation, offers a wide range of undergraduate and graduate programs in various fields, catering to the diverse interests and ambitions of the Stanford University community. The university's academic programs are designed to provide students with a well-rounded education, equipping them with the skills and knowledge needed to excel in their chosen careers.
Undergraduate Programs
At Stanford, undergraduate students have the opportunity to explore their academic interests through a diverse range of programs. From computer science and engineering to humanities and social sciences, Stanford offers an array of undergraduate majors and minors. The university's interdisciplinary approach to education encourages students to think critically and creatively, preparing them for success in a rapidly changing world.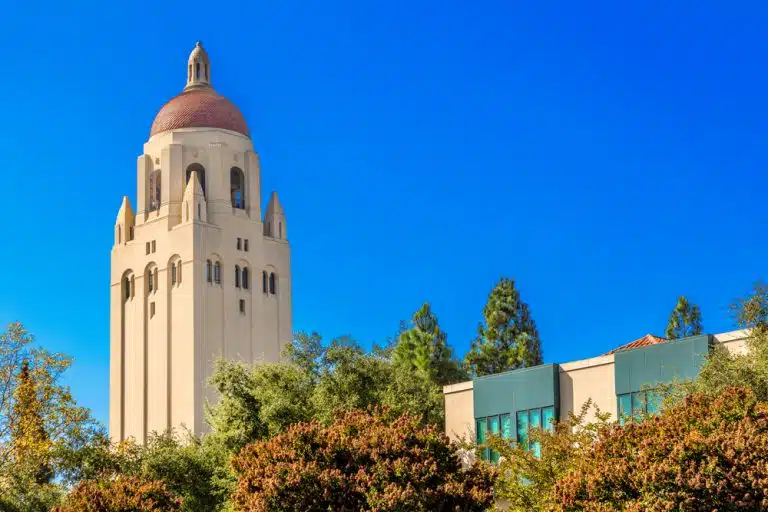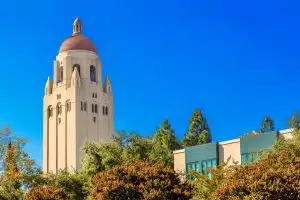 Stanford's undergraduate curriculum is designed to foster intellectual curiosity and a love of learning. Students have the opportunity to work closely with faculty members, engaging in research and independent study projects that deepen their knowledge and understanding of their chosen fields.
Graduate Programs
Stanford's graduate programs are among the best in the world, attracting students from all over the globe. The university offers graduate degrees in a variety of fields, including law, business, medicine, and engineering.
Graduate students at Stanford have access to state-of-the-art facilities and resources, including cutting-edge research labs and world-renowned faculty mentors. The university's commitment to innovation and entrepreneurship provides graduate students with the skills and knowledge needed to succeed in today's fast-paced, high-tech world.
Research and Innovation
Stanford is renowned for its groundbreaking research and innovation. The university is home to some of the world's leading researchers in fields such as artificial intelligence, robotics, and biotechnology.
Stanford's research initiatives are focused on solving some of the world's most pressing problems, from climate change to healthcare. The university's interdisciplinary approach to research encourages collaboration across different fields, leading to breakthrough discoveries and innovation.
Study Abroad and Exchange Programs
Stanford encourages its students to broaden their horizons and gain new perspectives through study abroad and exchange programs. The university offers a variety of international programs that allow students to immerse themselves in different cultures and languages.
Whether studying Spanish in Madrid or conducting research in Tokyo, Stanford students have access to a wide range of study abroad and exchange programs. These programs provide students with the opportunity to develop intercultural competence and global awareness, skills that are essential in today's interconnected world.
In conclusion, Stanford University offers a wealth of academic programs and opportunities for students to explore their interests, engage in cutting-edge research, and gain valuable skills and knowledge. The university's commitment to innovation and interdisciplinary collaboration makes it a leader in higher education, attracting students and faculty from all over the world.
Campus Life and Student Activities
Stanford University goes beyond being a mere institution for earning degrees; it is a vibrant and dynamic community that fosters personal growth and development among its students. The campus life at Stanford is filled with an array of opportunities that cater to the diverse interests and passions of the Stanford University community.  In this section, we will explore some of the many aspects of campus life and student activities at Stanford.
Residential Communities
Stanford's residential communities are more than just dormitories; they are vibrant communities within the larger campus community. Each community offers a unique culture and identity, with events and traditions that create a sense of belonging and companionship among residents. Students can choose from a variety of living options, including traditional dorms, co-ops, and themed houses.
Living on campus allows students to be fully immersed in the Stanford experience and make lasting connections with their peers. Residential communities offer a range of activities and events, from movie nights and game tournaments to community service projects and cultural celebrations.
Dining and Food Options
Stanford has an impressive array of dining and food options, with something to suit every taste and dietary preference. In addition to numerous on-campus eateries and food trucks, the surrounding area offers a wealth of culinary options, from trendy cafes and food trucks to upscale restaurants and farmers' markets.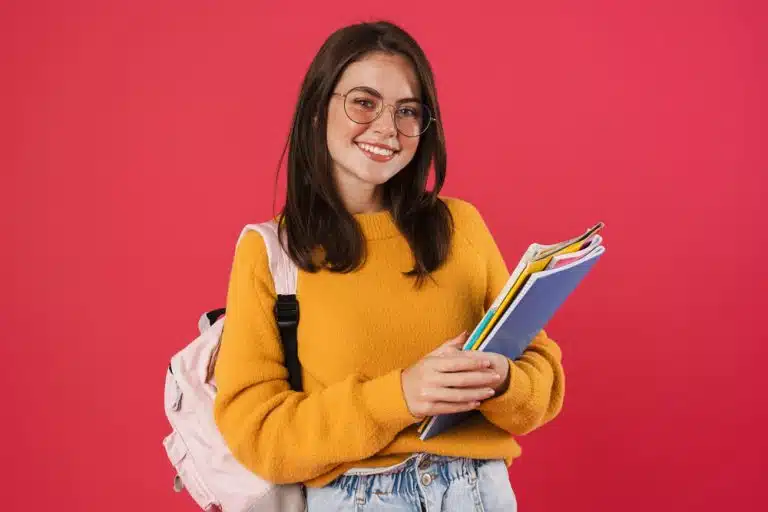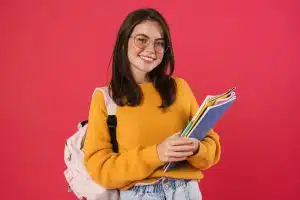 Stanford Dining is committed to sustainability and offers a range of healthy and locally-sourced options. Students can choose from a wide range of cuisines and styles, from sushi and tacos to organic salads and artisanal sandwiches. Dining halls also offer themed meals and special events throughout the year.
Clubs and Organizations
Stanford has over 600 student organizations, catering to every interest and passion. From academic honor societies to sports teams and dance groups, there is something for everyone at Stanford. Joining a club or organization is a great way to meet new people, explore new interests, and develop leadership skills.
Many clubs and organizations at Stanford are student-run, providing opportunities for students to take on leadership roles and gain valuable experience. Some of the most popular clubs at Stanford include the Stanford Solar Car Project, Stanford Women in Business, and the Stanford Band.
Athletics and Fitness
Stanford has a proud tradition of athletic excellence, with numerous championship teams and Olympic athletes. The university's state-of-the-art facilities and programs support student fitness and wellness, with options for everything from yoga and Pilates to climbing and martial arts.
Stanford Athletics offers 36 varsity sports teams, as well as numerous club and intramural sports. Students can also take advantage of the university's extensive outdoor recreation opportunities, including hiking, camping, and skiing in the nearby mountains.
Whether you are a seasoned athlete or just looking to stay active and healthy, Stanford has something to offer. The university's commitment to wellness and fitness is reflected in its numerous programs and facilities, including the Arrillaga Center for Sports and Recreation and the Stanford Recreation and Wellness Center.
Arts and Culture at Stanford
Stanford University is renowned not only for its academic excellence but also for its vibrant arts and culture scene, which serves as a creative outlet for the Stanford University community.  The campus is home to a number of world-class museums, theaters, and performance venues that showcase a diverse range of artistic expressions.
Cantor Arts Center
The Cantor Arts Center is a beloved destination for art enthusiasts on campus and in the surrounding community. The museum's extensive collection includes works by European masters, contemporary artists, and artists from Asia and Africa. The museum is home to many notable collections, including the largest collection of Rodin sculptures outside of France. In addition to its permanent collection, the museum also hosts a variety of temporary exhibitions throughout the year, featuring works by both established and emerging artists.
Visitors to the museum can also participate in a range of educational programs, including docent-led tours, lectures, and workshops. The museum's beautiful outdoor sculpture garden is a popular spot for visitors to relax and enjoy the art in a peaceful setting.
Bing Concert Hall
Bing Concert Hall is a stunning venue that hosts performances by some of the world's most renowned musicians and performers. The hall's state-of-the-art acoustics and architecture create a magical atmosphere that transports audiences into a world of music and art. The hall is home to the Stanford Symphony Orchestra and the Stanford Philharmonia Orchestra, as well as a variety of other musical ensembles and performers. In addition to its musical performances, the hall also hosts a range of other events, including lectures, conferences, and film screenings.
The hall's commitment to sustainability is also noteworthy, with features such as a green roof, energy-efficient lighting, and a rainwater collection system.
Stanford Live Performances
Stanford Live is a thriving performing arts program that brings world-class musicians and performers to campus throughout the year. From classical concerts and operas to dance performances and theater productions, there is always something exciting happening at Stanford Live. The program is committed to promoting diversity and inclusion in the arts, and features a range of performers from different cultural backgrounds and artistic disciplines.
Stanford Live also offers a range of educational programs, including master classes, workshops, and artist talks. These programs provide students and community members with the opportunity to engage with artists and learn more about the creative process.
Student Art and Theater Groups
Stanford's student art and theater groups are an important part of campus life. These groups provide opportunities for students to explore their creativity and express themselves in a supportive environment. There are a variety of student groups on campus, ranging from theater and dance groups to a cappella and visual arts groups.
Many of these groups put on their own performances and exhibitions throughout the year, showcasing the talents and creativity of Stanford's student body. These performances and exhibitions are open to the public and provide a unique opportunity to experience the creativity and energy of Stanford's student artists.
Support Services and Resources
As a student at Stanford University, you will have access to a robust array of support services and resources that are tailored to meet the diverse needs of the Stanford University community. Here are some of the resources available:
Academic Advising and Tutoring
At Stanford, academic advising and tutoring services are available to help you with any academic challenges you may face. Whether you need help selecting courses or planning to study abroad, the university's academic advisors are there to guide you. Additionally, tutoring services are available to help you with specific subjects or assignments.
Career Development and Internships
Stanford's career development and internship programs are designed to help you build skills and prepare for professional success after graduation. The university has strong industry connections and partnerships with local companies, providing you with valuable opportunities to gain work experience and make important professional connections.
Through these programs, you can attend career fairs, connect with alumni in your field, and participate in internships that align with your career goals. These experiences will help you build a strong resume and prepare you for success in your chosen field.
Mental Health and Wellness
Stanford is committed to supporting the mental health and wellness of its students. The university offers a range of resources and programs to help you prioritize your mental health and well-being.
Counseling services are available to students who need support, and the university also offers mindfulness workshops, stress-reducing activities like yoga and meditation, and other wellness programs. These resources can help you manage stress, build resilience, and maintain a healthy work-life balance.
Financial Aid and Scholarships
At Stanford, the cost of education should never be a barrier to your success. The university is committed to making its education accessible to students from all backgrounds, and offers generous financial aid packages and scholarship programs to help make a Stanford education affordable for those who might not otherwise be able to afford it.
Financial aid advisors are available to help you navigate the financial aid process and explore scholarship opportunities. With these resources, you can focus on your education and pursue your academic and professional goals without worrying about the cost of tuition.
Overall, Stanford's support services and resources are designed to help you thrive academically, personally, and professionally during your time at the university. Take advantage of these resources to make the most of your Stanford experience!
Surrounding Area and Attractions
Palo Alto and Silicon Valley
Palo Alto is a charming city with a vibrant downtown and a rich cultural scene. The city is home to numerous shops, restaurants, and cafes, as well as historic landmarks like the Stanford Theatre and the Fry's Electronics electronics store. Silicon Valley is a hub of technological innovation, with many of the world's leading tech companies located in the area.
Outdoor Recreation and Parks
Stanford is located near some of the most stunning outdoor recreation areas in California. The nearby Santa Cruz Mountains offer hiking and camping opportunities, while the coast provides world-class surfing and beaches. The university's own campus also has numerous parks and green spaces, providing a peaceful retreat from the hustle and bustle of campus life.
Local Events and Festivals
The Palo Alto and Silicon Valley areas are home to numerous events and festivals throughout the year. From the Palo Alto Farmers Market to the San Francisco International Film Festival, there is always something happening in the area.
Day Trips and Nearby Destinations
Stanford's location in the heart of California makes it an ideal starting point for day trips and weekend getaways. Nearby destinations like San Francisco, Monterey, and Napa Valley offer a wealth of sightseeing and recreation opportunities, from wine tasting to museum hopping to beach lounging.
Whether you are a prospective student, a current student, or an alumni, Stanford University has something to offer everyone. With its world-class academic programs, vibrant campus culture, and endless opportunities for exploration and discovery, Stanford truly is a magical place.
If you're set on getting into a world-class college but aren't sure how to make it happen, we can help! AdmissionSight is a leading college entrance expert with over a decade of experience helping students just like you get into the schools of their dreams.
At AdmissionSight, we focus on offering a wide range of services, all aimed at helping students perfect their applications to catch the attention of admissions officers. Contact us today to schedule a free consultation to learn more about what we offer.