Extracurricular Activities at Berkeley
The way of life at Berkeley combines research and introspection, the scientific with the artistic, and academic pursuits with extracurricular activities at  Berkeley. Students at UC Berkeley hail from a wide variety of countries and cultures, but they have come together to form a dynamic, multiethnic community with the common goal of making the world a better place. We will learn more about the extracurricular activities at Berkeley.
What is Berkeley known for?
What is Berkeley known for, and where exactly can one find it? It is the second-oldest institution of higher education in the state of California and was established in the year 1868, making it the first university to be part of the University of California System (UC System). It is generally agreed upon that the University of California, Berkeley, is one of the most prestigious schools not only in the UC System but also in the entire United States. Berkeley is a public university.
Alongside other elite institutions such as Harvard, Yale, and MIT, the University of California, Berkeley holds a consistent spot in the top two public universities and the top 30 universities in the country.
The campus of the University of California at Berkeley, also known simply as Cal, spans 1,232 acres and is situated in Berkeley, California, with views of the San Francisco Bay. The school is also commonly referred to simply as UC Berkeley. The acceptance rate at UC Berkeley is around 15 percent, making it one of the most selective universities in the country. It has a total of 30,980 students enrolled in its undergraduate program (fall 2020).
Through its five colleges and one school, the University of California, Berkeley (UC Berkeley) provides students with the opportunity to pursue one of more than one hundred and fifty distinct undergraduate majors and minors. The following institutions make up Berkeley's five colleges and one school:
College of Letters and Science
College of Chemistry
College of Engineering
College of Environmental Design
College of Natural Resources
Haas School of Business
Keep in mind that several majors, including Business Administration, Computer Science, Psychology, and others, are extremely competitive and have limits placed on the number of students who can enroll. The requirements for each major are different, but in most cases, you will need to apply during your freshman year and maintain a certain grade point average (GPA) or grades in certain classes in order to be accepted.
Even though every program at UC Berkeley is well-known for its prestige and the level of academic rigor it requires, one program, in particular, stands out: the College of Engineering. The is the best public program on our list of the best colleges for engineering, and it comes in at number six on our list of best colleges for engineering. The undergraduate programs offered by the College of Engineering at Berkeley are divided into nine departments, which are as follows:
Bioengineering
Civil & Environmental Engineering
Electrical Engineering & Computer Sciences
Engineering Science
Industrial Engineering & Operations Research
Materials Science & Engineering
Mechanical Engineering
Nuclear Engineering
The College of Engineering at Berkeley takes great pride in the fact that nearly all of its undergraduate students graduate in four years or less. In fact, 98 percent of students who enroll in the school earn a degree in this amount of time.
However, UC Berkeley is renowned not only for its achievements in engineering but also in other STEM fields. The science department at this school has earned a well-deserved reputation. J. R. Oppenheimer, the man credited with developing the atomic bomb, and Ernest Lawrence were both formerly employed as faculty members at the college (inventor of the cyclotron, which played a key role in the discovery and creation of 16 elements at the Berkeley Lab).
In point of fact, the University of California, Berkeley has established an exceptionally high standard in virtually every area. Among Berkeley's alumni, faculty, and researchers are 99 Nobel laureates, 30 MacArthur Fellows (also known as the "Genius Grant"), 23 Turing Award winners, 14 Pulitzer Prize winners, and 5 Fields Medal winners. In addition, Berkeley has produced 5 Fields Medal winners.
What's it like to attend Berkeley?
What's it like to attend Berkeley? Students who are interested in pursuing their education in the areas of science, technology, engineering, and mathematics (STEM) typically gravitate toward the University of California, Berkeley, which is widely recognized for its academic prowess in these fields.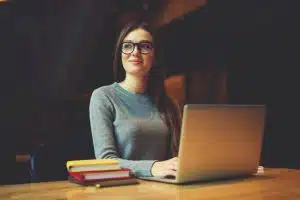 Students at Berkeley have a high level of intelligence and are extremely passionate about each of their many interests. They are driven to pursue whatever it is that piques their interest with all of their energy, throwing themselves completely into projects, sometimes even multiple projects at the same time.
One of the most admirable features of the University of California, Berkeley is its dedication to the inclusion of people from a wide variety of backgrounds. Ethnic minorities make up seventy percent of the total student body on this campus. The moral theory of cultural relativism is held in very high esteem by the majority of people today. Students here tend to be workaholics who put a lot of effort into their studies and are very political.
The school can be categorized as predominantly liberal, nonreligious, and independent; however, throughout the day, students of varying religious beliefs engage in pleasant and thought-provoking conversations with one another. The percentage of LGBT people who call Berkeley home is significantly higher than average. To put it another way, it is not typical for a student to experience feelings of discrimination based on who they are as an individual.
In addition, UC Berkeley deserves praise for the dedication it has shown toward the provision of financial aid. Pell Grants are awarded to more than one in five incoming first-year students at UC Berkeley, and nearly half of all transfer students at UC Berkeley accelerate their academic progress through the program.
What Extracurricular Activities are Available at Berkeley?
What extracurricular activities are available at Berkeley, and how can its students get involved? There are over 1,200 student clubs and organizations available to students at the University of California, Berkeley. These range from student government to advocacy groups, from traditional Greek life to the Peace Corps.
As part of the extracurricular activities at Berkeley, Berkeley students have the opportunity to participate in as many student organizations as their interests, schedules, and academic pursuits will allow. Students have the option of establishing their own organizations if they are unable to locate one that caters to their specific interests. At Berkeley, new groups are consistently emerging and existing ones are evolving to better serve the student body.
Arts and Culture
The creative scene in Berkeley is active everywhere you look. Here are some of the extracurricular activities at Berkeley that focus on the Arts and Culture.
Berkeley Art Studio
On the campus of the University of California, Berkeley, for the past four decades, the Berkeley Art Studio has functioned as a student-owned and university-operated studio. The event is open to members of the UC Berkeley community, including students, faculty, and staff, as well as the general public. Classes in a variety of artistic mediums such as drawing, ceramics, painting, graphic design, and photography (both digital and darkroom) are offered at the studio.
The Studio has a long tradition of providing students with high-quality art instruction that is delivered by an experienced team of working artists. It is a warm and inviting environment for students and artists of all different skill levels.
UC Choral Ensembles
The UC Choral Ensembles, also abbreviated as UCCE, are an essential component of the musical life at UC Berkeley. They are made up of nine different organizations and have their headquarters in the cellar of the Cesar Chavez Student Center, which is located on Lower Sproul Plaza. They provide students with many exciting learning and performance opportunities, such as the development of musical and vocal skills and the exploration of a wide variety of musical styles.
In addition, they provide students with the opportunity to develop musical and vocal skills. The UC Concert Ensemble offers a wide variety of musical styles, ranging from jazz and classical music to musicals and Cal songs. Their groups perform in a large number of individual shows in addition to participating in larger shows such as the West Coast Showcase and Welcome Back to A Cappella. If that weren't enough, many of their groups make it a weekly tradition to put on performances for the people walking through Sproul Plaza.
Berkeley Music
Every single student is strongly encouraged to take part in departmental performances because they play such an important role in the overall life of the department. In addition to the performance classes that are part of the Music 140 series, the Music Department frequently provides students with the opportunity to participate in a wide variety of other performance-based classes.
Student Musical Activities
On the campus of the University of California, Berkeley, the Student Musical Activities (SMA) department, which is part of the larger Cal Performances organization, serves as a thriving center for extra-curricular music. SMA is the home of the University of California Marching Band (Cal Band), UC Jazz Ensembles, and UC Choral Ensembles (UCCE). These ensembles include the UC Men's Octet, California Golden Overtones, Cal Jazz Choir, Perfect Fifth, UC Men's Chorale, UC Women's Chorale, Noteworthy, BareStage, and UC Alumni Chorus. Other ensembles include the Cal Jazz Choir and Perfect Fifth.
600 students, faculty, staff, and alumni from every academic discipline are given the opportunity to participate in these award-winning groups, which offer opportunities for musical education, experience in performance, leadership, and arts management.
In addition to performing at their own shows and concerts, SMA groups also perform before public audiences numbering in the thousands when they take the stage at major University functions such as football and basketball games, alumni get-togethers, and fund-raising events. These groups frequently serve as campus ambassadors during these events.
Sports and Recreation
The University of California, Berkeley is well-known not only for its excellent academics but also for its athletic prowess. Alumni of the University of California, Berkeley have brought home 185 Olympic medals, including 105 gold, 47 silver, and 33 bronze. This is more than any other school besides UCLA. The athletic teams that compete under the banner of the University of California, Berkeley are known as the California Golden Bears.
Recreational Sports
As part of the extracurricular activities at Berkeley, The Department of Recreational Sports at UC Berkeley provides the members of the UC Berkeley community with extraordinary opportunities to lead lives that are both physically active and meaningful while they are on campus.
Group fitness, aquatics, adventure trips, drop-in fitness and recreation, intramural sports, sports clubs, personal training, and WorkFit are just some of the many activities that are available through the various programs and services that are provided. The indoor and outdoor facilities of Recreational Sports, which include three different indoor locations, four pools, five tennis courts, and an outdoor adventure center at the Berkeley Marina, contribute to the overall quality of the program.
Intramurals
Students and members of Rec Sports have the opportunity to participate in their favorite sport at either a competitive or recreational level through the Intramural Sports program. The following is a list of the sports that the students can participate in.
Basketball (3-on-3 and 5-on-5)
Dodgeball
Flag Football
Soccer (Futsal, Regular, and Speed)
Softball
Ultimate
Volleyball (Sixes)
Sports Clubs
As part of the extracurricular activities at Berkeley, students at the University of California, Berkeley can participate in one of 35 different competitive sports by joining one of the school's sports clubs. Open to all skill sets. All students enrolled at the University of California, Berkeley is welcome to take part in the event. You will be able to find a place for yourself in a Cal Sports Club, regardless of whether you feel more at ease on grass, ice, or in the water.
The following is a list of the various athletic clubs that Berkeley students can join.
Archery – Co-Ed
Badminton
Ballroom Dancing – Co-Ed
Baseball
Boxing – Co-Ed
Cycling – Co-Ed
Equestrian – Co-Ed
Fencing – Co-Ed
Figure Skating – Co-Ed
Golf – Co-Ed
Ice Hockey
Lacrosse – Men's
Lacrosse – Women's
Lightweight Rowing
Racquetball – Co-Ed
Rock Climbing
Roller Hockey
Rugby – Women's
Sailing
Soccer – Men's
Soccer – Women's
Squash – Men's
Squash – Women's
Table Tennis
Tennis
Triathlon
Ultimate – Men's
Ultimate – Women's
Volleyball – Men's
Volleyball – Women's
Water Polo – Men's
Water Polo – Women's
Best Clubs at UC Berkeley
Students who are interested in getting involved on campus and making new friends should consider joining a club. They provide students with the opportunity to meet new people while also allowing them to immerse themselves in activities related to their interests. Here are some of the best clubs at UC Berkeley.
LEAD Center
By providing the UCB community with guidance and opportunities for empowerment, this organization fosters student leadership and development. They do this by collaborating with a wide variety of student organizations on campus to help students develop their leadership skills.
7 Cups
7 Cups is an online counseling platform that supports mental health and wellness at UC Berkeley. It is free to use, and users can remain anonymous. Through their organization, they intend to provide benefits counseling provided by peers.
Ambience
The band known as Ambience puts on glove light shows and dabbles in other forms of LED performance art. In addition to putting on impressive shows, this collective has the goals of demonstrating their dexterity with the glove and educating others about LED arts.
American Nuclear Society
This charitable organization is committed to furthering the application of nuclear science and technology in a manner that does not compromise public safety. They hope to educate others about nuclear science and the responsible application of its findings in the public sphere.
ANova
This student organization is committed to spreading knowledge about computer science in areas of the Bay Area that have limited access to educational materials and opportunities. They provide assistance to teachers in the classroom as well as after-school programs in computer science.
Berkeley Disaster Team
This organization is a student group at UC Berkeley that works to prepare the campus for potential disasters and also assists with the campus's non-medical response to disasters. The Office of Emergency Management is the organization that is behind them (OEM).
Berkeley Forum
The Berkeley Forum is an independent and non-partisan venue for discussion and debate on a wide variety of topics. Panel discussions, debates, and talks on a variety of topics are held at the forum, which is attended by prominent experts and other notable individuals.
Berkeley Medical Reserve Corps
The majority of its members are trained emergency medical technicians (EMTs), and the BMRC offers its participants a variety of ways to put their credentials to use, improve their expertise, and give back to the Berkeley community.
The Berkeley Project
On the campus of UC Berkeley, the Berkeley Project is the student-led volunteer organization with the most members. They hold Berkeley Project Day once every semester, during which over 2,000 volunteers spread out across 70–80 volunteer sites in the city of Berkeley, California.
BerkOpinion
The purpose of BerkOp is to equip people with the ability to form opinions and ideas about the world that are well-grounded and unbiased. About five new articles are added to BerkeleyOpinion every single week.
Events at UC Berkeley
Cal Day
Students at UCB have the opportunity to attend an event called Cal Day, which is a great way to learn more about Berkeley while also getting involved and meeting new people. There is a tremendous amount of fun to be had, in addition to a vast number of organizations to investigate.
Farmer's Market
The farmers market is a fantastic event for UCB students to go to on a regular basis. You have the opportunity to discover and gain knowledge about the local business community, all while appreciating and purchasing delicious freshly prepared foods.
Berkeley Flea Market
The UC Berkeley campus hosts a flea market every other month, and it is definitely worth checking out! Take a look at the interesting collectibles and works of art, as well as antiques, books, music, jewelry, clothing, and other items, among others.
Old Time Music Convention Dance Party
This event will feature five great bands, including Marley's Ghost, Bryant & Brown, and Hotdish, as well as two additional artists (Larry Edelman and Jordan Ruyle). Square dancing and music will be provided, so don't miss out on this event!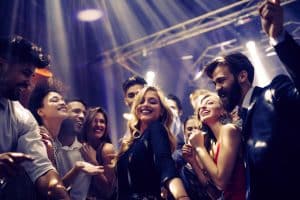 4th Street Fashion
This brand-new event showcases the apparel and accessories that can be found in the stores located on Fourth Street. Explore some of their most stylish daytime and evening looks for fall and immerses yourself in the UCB fashion scene.
Berkeley Traditions 
Since 1933, the "Stanford Axe" has been presented to the victor of the annual football game between UC Berkeley and Stanford, also known as the "Big Game." This competition is considered to be one of the most venerable and well-known UC Berkeley traditions.
The "Stanford Axe" made its first appearance at a Stanford pep rally in 1899, and shortly after that, it was stolen by Berkeley students. Berkeley students kept possession of the "Stanford Axe" for the next 31 years until a group of Stanford students known as the "Immortal 21" reclaimed it.
Students at UC Berkeley have started a newer tradition of rubbing the stone sphere in front of the Campanile for good luck before taking an exam. This has led to the monument being referred to by students as the "4.0 ball."
Why Are Extracurriculars Important?
Why are extracurriculars important to Berkeley students? Life at Berkeley doesn't stand still. It is not surprising that the campus community experiences a "fear of missing out" given that the school has over 35,000 students from around the world and is located in an urban setting. Students at Berkeley will be encouraged to connect with their classmates and participate in campus life through activities that take place outside of the classroom.
The expansive UC Berkeley campus can be broken up into more manageable sections using this method. A significant number of students at Berkeley join organizations because of the interests, passions, or identities they represent. There is a student organization for every student's interests, whether those interests lie in community service, culture, religion, politics, academic or professional interest, or something else entirely.
If you need help putting the finishing touches on your early applications, or want some advice on whether or not applying Early Decision or an Early Action is a good option for you, at AdmissionSight, we have over 10 years of experience guiding students through the competitive admissions process, including our athletic recruitment program.
AdmissionSight can help you put your best foot forward when applying to college this fall. Contact us today for more information on our services.