Extracurricular Activities at Columbia
Participating actively in extracurricular activities is among the most effective strategies for making the most of one's time spent in college. Students who are involved in extracurricular activities at Columbia typically have better academic performance, develop stronger time management and communication skills, and establish a greater connection to the college.
Students who are involved on campus also tend to have more positive attitudes toward the college. We will learn more about the extracurricular activities at Columbia offered and that students have the opportunity to participate in.
What is Columbia Known for?
What is Columbia known for, and where is it found? Columbia University is an independent, non-profit, and non-religiously affiliated private institution. About 6,027 undergraduates make up the relatively sizable student body at this institution. The campus of Columbia University in New York City is located on the Upper West Side of Manhattan, and it is of a size that is considered to be medium.
The city has a population of 8 million people and features more than 1,000 restaurants, more than 100 service and research partnerships, and more than 30 museums that are free to enter with a Columbia ID. Additionally, the city is home to 150 museums, 40 Broadway theaters, more than 1,700 public parks, and more than 1,700 public parks. In the past six years, approximately 96 percent of Columbia University's student body has graduated the university.
There are approximately 49 percent men and 51 percent of women enrolled as students at Columbia University. 12 percent of the population is of Asian descent, 7 percent of Hispanic descent, and 6 percent of African American descent. According to Columbia University in the City, " "There are students from over 150 different countries studying at Columbia University, which makes up 17% of the student body.
In addition, there are approximately 50 different languages that can be studied at Columbia University, while residents of New York City speak approximately 180 different languages."
The grade point averages of students who are entering Columbia as freshmen are not made public. Despite this, the institution claims that for the incoming class of 2023, more than ninety-five percent of the students enrolled were ranked in the top ten percent of their high school graduating classes.
If you want to study at Columbia University, you should do everything in your power to graduate from high school with the best possible grade point average.
What's it like to attend Columbia?
What's it like to attend Columbia University for students? Both Students from Columbia College and Columbia Engineering come together to form a community of bright and inquisitive individuals who share an environment that is truly one of a kind and where they learn together.
Students at Columbia come from all walks of life and all parts of the world, and they come together to learn from one another, engage in new experiences and gain new points of view, forge connections and friendships that will last a lifetime, and work toward making the world a better place.
Undergraduate students at Columbia have assured me a place to live throughout their entire time there. In point of fact, almost all first-year undergraduates are required to live on campus, and the majority of undergraduates choose to do so. There are a wide variety of living options available to students at Columbia University, ranging from residence halls in the middle of the main quad to residence halls on quiet side streets that are only a five-minute walk away from the heart of campus.
In addition, Columbia University offers a variety of programs designed to assist students in making the most of their time spent in the Big Apple.
Through programs such as the Columbia Arts Initiative (which offers perks such as free admission to museums and tickets to Broadway shows) and the Center for Career Education (which hosts career fairs and maintains a database of thousands of internships and other opportunities), the University of Missouri provides an abundance of opportunities for students to get involved in the vibrant culture of the city that we are proud to call home.
In addition to being a vibrant residential neighborhood, Morningside Heights is packed with a variety of eateries, hangouts, shops, and other retail establishments. It is adjacent to Central Park, Morningside Park, and Riverside Park, and it can be reached by foot, bus, or by subway from all of the city's resources in a short amount of time. The Hudson River can be seen from its doorstep.
In addition to that, Columbia's academic staff is of very high caliber. It is exciting to be able to take classes from some of the most well-known minds in their respective fields, as I discover while browsing the course catalog. Some students have taken advantage of the opportunity to network with members of the faculty working in fields that are completely unrelated to their own just because they could.
There are bright and engaging instructors teaching at virtually every university, but the caliber of those teaching at Columbia is clearly on a higher level than at other schools.
What Extracurricular Activities are Available at Columbia?
What extracurricular activities are available at Columbia University for students to join? The Columbia community finds its source of inspiration in a city and a neighborhood that are both dynamic, as well as in a campus that is vibrant with opportunities.
You'll be able to tap into the creative energy and fresh perspectives generated by the university's more than 500 student clubs and organizations, which cover everything extracurricular activities at Columbia, from intramural sports and philosophy journals to investment clubs and culinary societies.
At Columbia, you can indulge in any activity that sparks your interest. And no matter where your interests lead you, in extracurricular activities at Columbia, you'll always find people to share them with, which will allow you to create the kinds of experiences, moments of delight, and memories that are the stuff of New York City's most memorable tales.
There are approximately 500 different clubs and organizations that can be classified into the following categories:
A Cappella
Academic
Sports Played in Gyms and Clubs
Cultural
Dance
Environmental
Cinema and other forms of visual art
Sexuality and Differences in Gender
Greek Life
All Forms of Publication and Media
Music
Political/Activist
Pre-professional
Religious/Spiritual
Service
Other Relevant Factors
Student Enterprises
Student Government
Activities Initiated by Students
Theater
Sports Played in the Varsity League
Greek Life
At Columbia University, there are exactly 29 different sororities and fraternities to choose from. About ten percent of first-year students, both men, and women take part in extracurricular activities. Only houses for sororities can be found on campus, whereas fraternity houses can be found both on and off-campus. The following sororities and fraternities are affiliated with the university:
Alpha Chi Omega Sorority
Alpha Delta Phi Society
Alpha Epsilon Pi Fraternity
Alpha Phi Alpha Fraternity
Beta Theta Pi Fraternity
Delta Gamma Sorority
Delta Sigma Phi Fraternity
Delta Sigma Theta Sorority
Kappa Alpha Theta Sorority
Kappa Delta Rho Fraternity
Kappa Phi Lambda Sorority
Lambda Phi Epsilon Fraternity
Lambda Pi Chi Sorority
Lambda Upsilon Lambda Fraternity
Omega Psi Phi Fraternity
Pan-Hellenic Council
Phi Gamma Delta Fraternity
Phi Iota Alpha Fraternity
Pi Delta Psi Fraternity
Pi Kappa Alpha Fraternity
Psi Upsilon Fraternity
Sigma Chi Fraternity
Sigma Delta Tau Sorority
Sigma Iota Alpha Sorority
Sigma Lambda Upsilon Sorority
Sigma Nu Fraternity
Sigma Phi Epsilon Fraternity
Theta Nu Xi Sorority
Zeta Beta Tau Fraternity
Varsity Athletics
Since Columbia University is a member of the Ivy League, it takes part in the athletic competitions that are organized by the Ivy League. The Intercollegiate Athletics and Physical Education program at Columbia University aspires to be one of the best in the nation by emphasizing the importance of integrity in all of its activities, providing quality service to all of our constituents, and making opportunities available to everyone. As part of the extracurricular activities at Columbia, there are sixteen different sports that can be participated in at Columbia, and there are separate men's and women's divisions for each sport.
Archery
Basketball
Running Track and Field
Fencing
Field Hockey
Golf
Lacrosse
Rowing
Soccer
Softball
Squash
Swimming & Diving
Tennis
Track & Field
Volleyball
Wrestling
Intramural Sports
Even if you don't make the cut for the football team, that doesn't mean you can't participate in any of Columbia's other athletic programs. In point of fact, joining a club or an intramural team couldn't be simpler or more convenient. There are over 50 different intramural sports available to students at Columbia University, ranging from basketball to sailing and everything in between.
There are women's, men's, and sometimes even mixed teams in sports, depending on the game. Members of Dodge Fitness Center have the opportunity to participate in recreational as well as competitive leagues and tournaments thanks to the Columbia Intramural program. These leagues and tournaments are available for a wide variety of team and individual sports and activities.
In addition, there are dozens of different teams, and every one of them has a unique set of time commitments and a different practice schedule. However, there are a few things you ought to think about before you sign up for any of them.
Commitments in terms of time
Even though some teams only meet once or twice a week for practice (like the club tennis team, for example), many teams require a significant time commitment. For example, the sailing team may meet as many as four times per week. Be sure to ask yourself if you can manage your classes, your social life, jobs, and extracurricular activities in addition to playing on a team before you commit to joining one.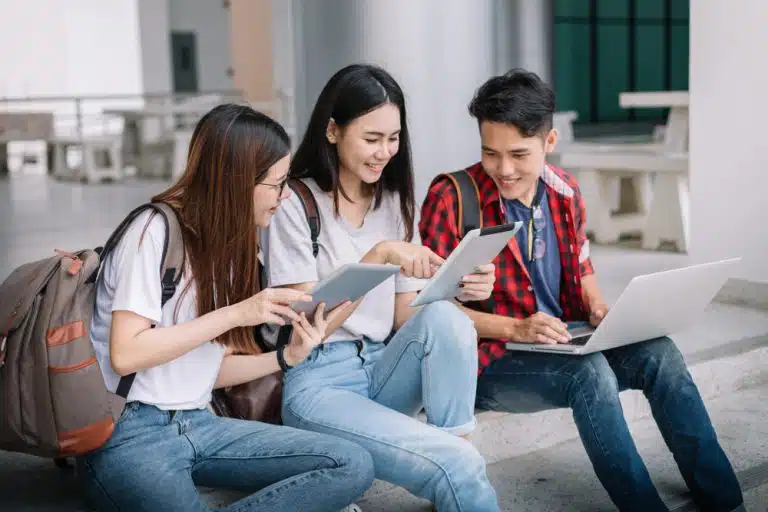 Make sure that you only commit to being a part of the team if you are certain that you can be present whenever it is required of you. You don't want to have a reputation as a coward (God forbid). You should also keep in mind that many teams compete with groups from other colleges, so make sure you are able to get away for a night or a weekend every once in a while. This is an important consideration to take into account.
Fees
Is there anything at all that's free in college? Not really, and sports are not an exception to this rule. The majority of extracurricular athletic clubs charge more than $75 per semester. These fees typically go toward renting out training and practice facilities, so they are for a good cause; however, they may put a dent in your wallet because of the expense.
Make sure that you have the intention of devoting yourself to the club team that you join because there is literally nothing worse than wasting money (especially when textbooks cost $200 each). If you join a club team, make sure that you intend to commit to playing on that team.
Prior experience
Even though the majority of Columbia's club and intramural teams proudly proclaim that they welcome athletes from any background, you should still take into account the level of competition you bring to the table. It's possible that you'll have to compete against other students who have significantly more experience than you do, or vice versa.
While this presents a fantastic opportunity to learn and develop as a person, it also has the potential to be somewhat discouraging. When picking a team, it is important to take into account your athletic capabilities as well as your previous experiences playing sports, but you shouldn't let that discourage you from trying out a different sport.
Clubs and Social Gatherings
It's not always easy to get involved. However, if they have access to the appropriate resources, students are free to participate in any way they see fit as part of extracurricular activities at Columbia. However, it can be difficult to choose between the available clubs. Fortunately, we have put together a list of the top clubs that students at Columbia University should consider joining.
1. The Cycling Team at Columbia University
Do you have experience riding bicycles and are you interested in developing your skills further? This club was established to assist students in gaining additional knowledge about riding bicycles and to assist students who wish to participate in cycling competitions. In addition to that, students will have the opportunity to network with people from other groups.
2. Hellas
On the Columbia University campus, there is a club that makes an effort to spread awareness of Greek heritage, culture, and customs. Hellenes and Phi-Hellenes both have the ability to network with one another to find other students on campus who are interested in joining this club. Throughout the course of the year, this club hosts a number of different social and tabling events.
3. The Green Campus and Community Initiative of EarthCo
The purpose of this club is to provide students with an opportunity to get involved in the local community while working toward the goal of making the university more environmentally friendly. Students will participate in activities aimed at raising environmental consciousness and awareness. Additionally, this club advocates for and supports environmentally responsible farming practices.
4. The Ballroom Dance Club of the Columbia University
Every single student, regardless of their level of expertise or prior experience, is invited to participate in the activity and join in on the excitement. The purpose of this club is to assist in the promotion of ballroom dancing and to encourage members to share their experiences. Both students and teachers will have the opportunity to compete against one another.
5. Films Produced by Undergraduates at Columbia University
Do you have an interest in the art of moving pictures? Come together and talk about filmmaking with other students who are interested in the same thing as you are. Students will have access to film equipment that can be rented for free, will be able to assist others who are looking to improve the overall quality of their film ideas, and will be able to screen films for the general public.
6. Venom Step Team (n.m.)
Are you curious about taking some steps? Let's take our dancing to the next level, shall we? Students will have the opportunity to try out for one of Columbia University's most successful step teams and compete with them. If they are selected to be on the team, students will have to perform in an audition and may even have to compete.
7. Recent Poems from Columbia University
This club was established to help students who are interested in not only writing but also knowing and learning about the art of poetry, to come together and share their experiences. This club organizes and hosts a variety of poetry readings, workshops, and other events all over campus. A significant number of members have collaborated with various campus magazines to get their writing published. You don't want to be left out of this, do you?
8. The Society of the Bach
This society was established by a former music major who wanted to share his passion for the art form with others. Students will work together to become a part of a much larger society where musicians can also share their love for Bach music. This society will also bring people together. Additionally, throughout the course of the year, this society hosts a number of different concerts.
9. Columbia CU AIChE
This club's goal is to bring together students who are both majoring in engineering and studying it simply because they are interested in the field. Students will have the opportunity to participate in career fairs, network with one another and with faculty members, study during study breaks, go on a variety of field trips both locally and regionally and study during study breaks.
10. Influence on the Community
Students from Columbia University are the ones in charge of running this non-profit organization. Students will work to assist those in need in the neighborhoods of Morningside Heights, Harlem, and Washington Heights. These neighborhoods are located in New York City. In addition to that, students will perform community service.
Students will have the opportunity to participate in a variety of activities thanks to these clubs. Participate in the initial few gatherings to determine whether or not they are a good fit for you. If not, there are hundreds more where those came from which to choose!
The Most Notable Events Taking Place at Columbia University
1. Sunset Silent Disco
Get ready to celebrate in complete silence. The University Life Event Council is in charge of hosting this gathering. Students will have the opportunity to bring their friends, enjoy some good music that will be provided by a live DJ, and eat FREE food while they dance the night away at this event.
2. Experience the Culture of a University (SIPA Fest)
Are you prepared to immerse yourself in the culture of a university? The purpose of the event Meet University Life is to educate students on the various resources and activities available on campus. Students will participate in on-campus conversations, hear from a variety of campus offices, and gain additional knowledge from the campus events council.
3. Sakura Park Festival
The School of Professional Studies will be the sponsoring organization for this festival, which will celebrate the arts, cuisines, cultures, and communities from all over the world. Students will have the opportunity to witness live dance performances ranging from Brooklyn to Bali. In addition to that, they will be able to take part in various games as well!
4. Sunset Yoga Series
You will feel a significant mental and physical release after practicing yoga. Students have the opportunity to participate in a mindful environment, lower their levels of stress, and take a break from the hectic pace of college life by attending the Sunset Yoga Series. Before attending, students will need to register in advance.
5. Speed Friending
Do you long to acquire new acquaintances? Participate in a night of making new friends quickly. The students will have the opportunity to take part in a variety of activities, including food, fun, and games. Come meet the person who will become your next best friend, and while you're here, grab some FREE food.
Why Are Extracurriculars Important?
Why are extracurriculars important to Colombia's students? The University of Columbia will not hold it against you if you have not participated in each and every club that your school has to offer; however, they will be more interested in the achievements you have made through your extracurricular activities.
Participating in activities outside of school can facilitate learning and make it more enjoyable. In addition, students have the ability to make a career out of them. These activities are not only a good way to relieve stress, but they also encourage students to interact more closely with their classmates, improve students' abilities to manage their time and stress, and are an integral part of the experience of studying in Colombia.
If you need help putting the finishing touches on your early applications, or want some advice on whether or not applying Early Decision or an Early Action is a good option for you, at AdmissionSight, we have over 10 years of experience guiding students through the competitive admissions process, including our athletic recruitment program.
AdmissionSight can help you put your best foot forward when applying to college this fall. Contact us today for more information on our services.