Extracurricular Activities at Vanderbilt: Unlocking Potential and Fostering Growth
Vanderbilt University, situated in the heart of Nashville, Tennessee, is renowned for its strong academic programs and vibrant campus life. However, the true spirit of the university lies in its thriving extracurricular activities. Extracurricular activities at Vanderbilt not only foster a sense of community among students but also enable them to develop essential life skills, explore their passions, and create memorable college experiences.
With over 500 clubs and organizations spanning various categories, there is no shortage of opportunities for students to immerse themselves in activities that align with their interests and aspirations.
Extracurricular activities at Vanderbilt encompass a wide range of areas, including sports, arts, academics, service, and cultural exploration. These activities provide a platform for students to connect with like-minded peers, engage in stimulating conversations, and challenge themselves beyond the classroom.
By participating in the diverse extracurricular offerings at Vanderbilt, students can achieve personal growth, build lasting friendships, and contribute to a dynamic and inclusive campus environment that celebrates the uniqueness of each individual.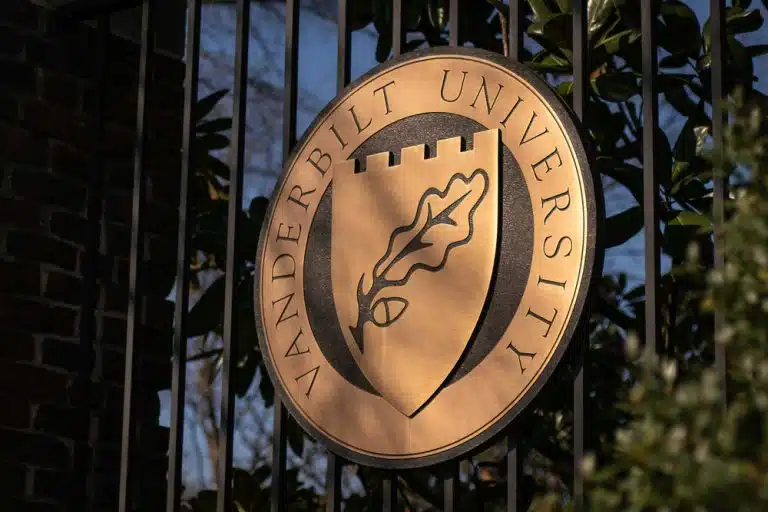 This blog post will delve into the diverse extracurricular offerings at Vanderbilt, ranging from sports clubs and Greek life to volunteering opportunities and cultural organizations.
What is Vanderbilt Known for?
What is Vanderbilt known for? Vanderbilt University, founded in 1873 and located in Nashville, Tennessee, is a prestigious private research institution known for its strong academic programs, rigorous research initiatives, and vibrant campus life. Often ranked among the top universities in the United States, Vanderbilt boasts a reputation for excellence in various fields, attracting students from across the globe.
One of the key factors that contribute to Vanderbilt's reputation is its commitment to academic excellence. The university offers undergraduate, graduate, and professional degree programs across a wide range of disciplines, including liberal arts, engineering, education, music, and business. With a low student-to-faculty ratio and a supportive learning environment, students benefit from personalized attention, engaging discussions, and opportunities to work closely with professors who are experts in their fields.
Vanderbilt is also renowned for its cutting-edge research facilities and initiatives. The university is classified as an "R1: Doctoral University – Very High Research Activity" institution by the Carnegie Classification of Institutions of Higher Education. This distinction highlights Vanderbilt's commitment to advancing knowledge across various domains, from medical research and technology to social sciences and humanities. The university's research endeavors often result in significant scientific breakthroughs, innovative technologies, and contributions to public policy.
Vanderbilt's campus life is characterized by a thriving extracurricular scene, offering students myriad opportunities to explore their interests, develop new skills, and form lasting connections. Boasting more than 500 student clubs and organizations that cover a wide range of interests, including sports, arts, academics, service, and cultural exploration, Vanderbilt offers ample opportunities for students to discover a niche that resonates with their passions and ambitions.
Furthermore, Vanderbilt is situated in Nashville, often referred to as "Music City," which is known for its rich cultural heritage and thriving music scene. This unique location provides students with access to a vibrant urban environment, offering numerous cultural, artistic, and entertainment opportunities.
The city's thriving music industry, along with its numerous museums, galleries, and performing arts venues, contributes to the diverse experiences that Vanderbilt students can enjoy during their time at the university.
In summary, Vanderbilt University is known for its academic excellence, innovative research, diverse and inclusive campus environment, and vibrant extracurricular offerings. Its unique location in Nashville further enhances the student experience, making Vanderbilt an attractive destination for individuals seeking a well-rounded and enriching education.
What's it Like to Attend Vanderbilt?
What's it like to attend Vanderbilt? Attending Vanderbilt University offers students a well-rounded and enriching educational experience, characterized by academic rigor, a supportive community, and a plethora of extracurricular activities. Nestled in the heart of Nashville, Tennessee, Vanderbilt provides students with access to a vibrant urban environment, along with a picturesque and sprawling campus that feels like an oasis within the city.
Academically, students at Vanderbilt can expect to be challenged and engaged by a diverse and rigorous curriculum, taught by distinguished faculty members who are experts in their respective fields. With a low student-to-faculty ratio, students can enjoy personalized attention, fostering a conducive learning environment that encourages intellectual growth and critical thinking.
The university offers numerous undergraduate, graduate, and professional degree programs across various disciplines, allowing students to tailor their education to suit their interests and career goals.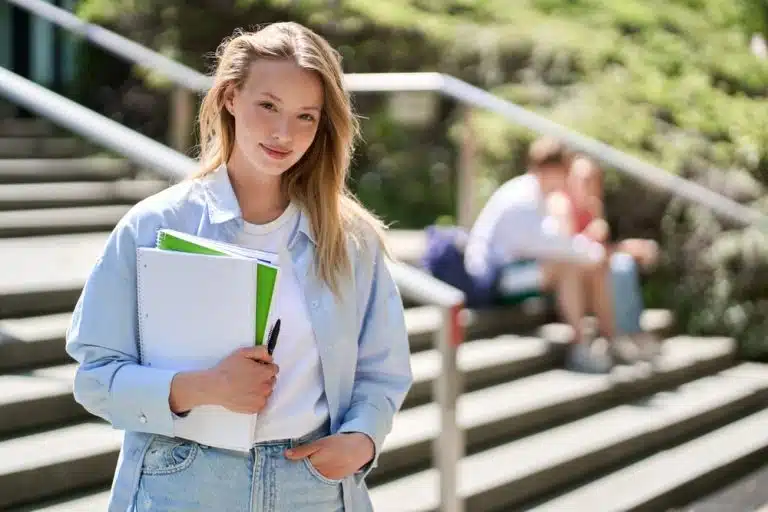 Additionally, undergraduate students can take advantage of the flexible curriculum offered through the AXLE (Achieving eXcellence in Liberal Education) program, which encourages a well-rounded educational experience by requiring coursework across multiple disciplines.
Vanderbilt's commitment to fostering a diverse and inclusive campus environment can be seen in its support for students from various backgrounds. The university offers numerous resources and programs to promote equity and inclusion, such as the Opportunity Vanderbilt financial aid program, which ensures that talented students from all walks of life can afford a world-class education at the university.
Attending Vanderbilt University provides students with an academically challenging, yet nurturing and supportive environment, enriched by numerous extracurricular activities and a vibrant urban setting. The combination of academic rigor, a diverse campus community, and unique cultural experiences make Vanderbilt an ideal choice for students seeking a well-rounded and fulfilling college experience.
What are the Extracurricular Activities at Vanderbilt?
What are the extracurricular activities at Vanderbilt? Vanderbilt University offers a wide array of extracurricular activities that cater to a diverse range of interests, allowing students to explore their passions, develop new skills, and forge lasting connections.
With over 500 student clubs and organizations, Vanderbilt's extracurricular landscape encompasses various areas such as sports, arts, academics, service, cultural exploration, and special interest groups. Some notable extracurricular activities at Vanderbilt include:
Sports Clubs and Intramurals
Vanderbilt University's athletics department offers a wide variety of sports clubs and intramural leagues for students to participate in, regardless of their skill level.
The sports clubs cater to athletes who are passionate about a specific sport and interested in competing against other universities. Some popular sports clubs include:
Vanderbilt Rowing Club
Vanderbilt Club Tennis
Vanderbilt Club Soccer
For students who prefer a more relaxed and recreational environment, intramural leagues provide the perfect opportunity to engage in friendly competition with fellow students. Intramural sports offered at Vanderbilt include basketball, flag football, soccer, softball, and volleyball.
Greek Life
Greek life plays a significant role in the Vanderbilt social scene, with over 20% of the undergraduate population participating in fraternities and sororities. The university hosts numerous Greek organizations, including:
Panhellenic Council (PHC) – the governing body for all sororities on campus
Interfraternity Council (IFC) – the governing body for fraternities
National Pan-Hellenic Council (NPHC) – represents historically African-American fraternities and sororities
Intercultural Greek Council (IGC) – oversees the multicultural and multiethnic fraternities and sororities
Greek organizations provide students with opportunities for social interaction, philanthropy, and leadership development. Moreover, they foster a sense of camaraderie and lifelong friendships among their members.
Service and Volunteering
Vanderbilt students are known for their commitment to giving back to the community. With numerous service organizations and volunteering opportunities available, students can make a meaningful impact both on and off campus. Some popular service and volunteering organizations include:
Alternative Spring Break (ASB) – organizes service trips during spring break, focusing on social issues such as education, healthcare, and environmental conservation
Vanderbilt Habitat for Humanity – partners with the local Habitat for Humanity chapter to build affordable housing in the Nashville area
Best Buddies – promotes inclusion and friendship for individuals with intellectual and developmental disabilities
Vanderbilt Dance Marathon – a year-long fundraising effort culminating in a 12-hour dance marathon to support the Monroe Carell Jr. Children's Hospital at Vanderbilt
Cultural and Identity-based Organizations
Vanderbilt celebrates diversity through a wide range of cultural and identity-based organizations. These groups provide support, promote cultural understanding, and create a sense of belonging for students from diverse backgrounds. Some notable cultural organizations include:
Asian American Student Association (AASA)
Black Student Association (BSA)
Latinx/Hispanic Student Association (LHSA)
Vanderbilt Hillel – Jewish Student Life
Muslim Students Association (MSA)
Academic and Professional Clubs
Vanderbilt is home to numerous academic and professional clubs that cater to students' interests in various fields of study. These clubs provide an opportunity for students to engage in networking, skill-building, and professional development.
Some popular academic and professional clubs include:
Vanderbilt Investment Club – teaches students about investing and finance, and manages a real investment portfolio
Vanderbilt Undergraduate Research Journal (VURJ) – a student-run publication showcasing undergraduate research across various disciplines
Future Business Leaders of America-Phi Beta Lambda (FBLA-PBL) – focuses on building leadership skills and preparing students for careers in business
American Medical Student Association (AMSA) – supports pre-med students by providing resources, networking opportunities, and mentorship
Creative and Performing Arts
Vanderbilt's vibrant arts scene offers a creative outlet for students to express themselves and hone their artistic skills. The campus is home to various clubs and organizations focused on music, theater, dance, and visual arts. Some notable arts organizations include:
Vanderbilt University Theatre (VUT) – produces several shows per academic year, offering opportunities in acting, directing, and stage production
Vanderbilt Melodores – the university's premier a cappella group, which has won multiple national and international competitions
Vanderbilt Dance Program – offers classes in various dance styles and hosts performances throughout the year
Vanderbilt Commodore Orchestra – a student-run orchestra that performs both classical and contemporary music
Political and Advocacy Organizations
Students interested in politics, activism, and social issues can find a platform to voice their opinions and engage in meaningful conversations through various political and advocacy organizations at Vanderbilt. Some popular clubs in this category include:
Vanderbilt College Democrats
Vanderbilt College Republicans
Vanderbilt Students for Environmental Action (SEA) – focuses on promoting environmental awareness and sustainability on campus
Vanderbilt Feminist Alliance – advocates for gender equality and women's rights
Special Interest Clubs
In addition to the clubs mentioned above, Vanderbilt also hosts numerous special interest clubs that cater to a wide range of hobbies and pursuits. These clubs allow students to connect with others who share their passions and enjoy a break from their academic workload. Some popular special interest clubs include:
Vanderbilt Chess Club
Vanderbilt Anime Club
Vanderbilt Outdoors Club – organizes outdoor adventure trips, including hiking, camping, and rock climbing
Vanderbilt Brew Crew – educates students about the art and science of brewing craft beer
Why are Extracurriculars Important?
Why are Extracurriculars Important? Extracurricular activities at Vanderbilt play a crucial role in the overall college experience by fostering personal growth, promoting a well-rounded education, and enhancing the campus community. They are important at Vanderbilt for several reasons:
Personal Development: Extracurricular activities allow students to explore their passions, develop new skills, and build self-confidence. By participating in various clubs and organizations, students can discover their strengths and interests, setting the foundation for their personal and professional development.
Social Connections: Extracurriculars provide a platform for students to connect with like-minded peers, forming lasting friendships and support networks. These connections can contribute to a sense of belonging, making the transition to college life smoother and more enjoyable.
Academic Enrichment: Participating in academic and professional clubs helps students to deepen their understanding of their chosen fields, engage in meaningful discussions, and gain practical experience. These activities can complement classroom learning, enhance critical thinking, and provide opportunities for networking and mentorship.
Leadership and Teamwork: Extracurricular activities offer numerous leadership and teamwork opportunities, allowing students to develop essential skills that will benefit them in their future careers. Involvement in clubs and organizations can help students improve their communication, problem-solving, and decision-making abilities.
Community Engagement: Service and volunteering organizations at Vanderbilt encourage students to contribute positively to the local and global community. These experiences can foster empathy, social awareness, and civic responsibility, while also providing students with a sense of accomplishment and purpose.
Cultural Exploration and Inclusivity: Cultural and identity-based organizations at Vanderbilt help promote diversity, inclusivity, and cultural understanding on campus. These clubs provide support for students from diverse backgrounds and create opportunities for cross-cultural dialogue and learning.
Work-Life Balance: Extracurricular activities can serve as a valuable outlet for stress relief and personal enjoyment, helping students maintain a healthy work-life balance. Pursuing interests outside of academics can contribute to better mental health and overall well-being.
Resume Building: Involvement in extracurricular activities can enhance a student's resume, showcasing their commitment, leadership skills, and diverse interests. Employers and graduate schools often value candidates who demonstrate a well-rounded background and the ability to excel in various areas.
Ultimately, extracurricular activities at Vanderbilt are important for personal and professional growth, social connections, academic enrichment, leadership development, community engagement, cultural exploration, work-life balance, and resume building. By participating in these activities, students can enhance their college experience and prepare for a successful future.
Conclusion
Vanderbilt University's diverse extracurricular offerings provide students with countless opportunities to explore their passions, develop new skills, and build lasting friendships. By participating in these activities, students can enrich their university experience and create a well-rounded personal and professional profile. No matter what your interests, there's sure to be a club or organization at Vanderbilt that's perfect for you!
Want to learn more about your chances of getting into Vanderbilt University? You've come to the right place. At AdmissionSight, we have over 10 years of experience guiding students through the competitive admissions process.
AdmissionSight can help you put your best foot forward when applying to college this fall. Contact us today for more information on our services.