Harvard GPA and SAT Requirements
Everyone is familiar with the fundamentals of Harvard University, such as the fact that it is located in the center of the bustling city of Cambridge, Massachusetts, and that it is considered to be the most prestigious and well-known university in the United States.
People come from all over the world to apply to Harvard in the hopes of benefiting from the profound social and academic enrichment that the university's extensive resources, close connections to the city of Boston, historic campus, and engaged, the ambitious student body can provide.
Is your score on the SAT or ACT high enough for you to be admitted to Harvard? How about your grade point average in high school? The application procedure for schools in the Ivy League appears to be obscure and difficult to comprehend.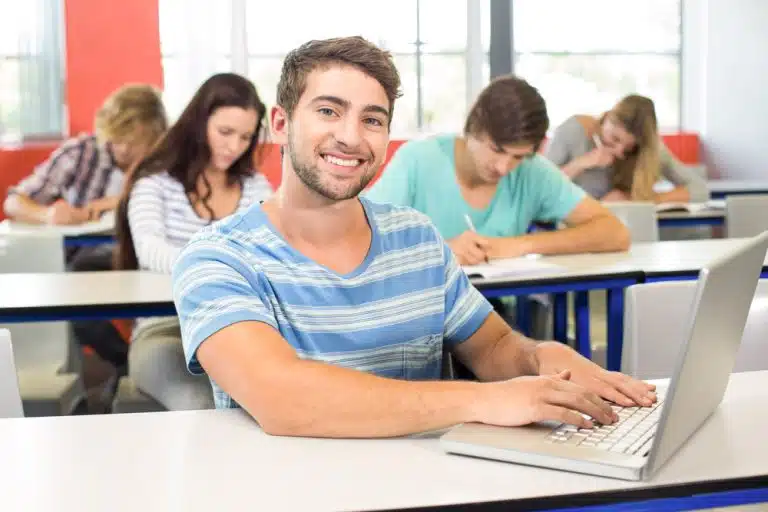 How do prestigious schools like Harvard make their admissions decisions? What steps can you take to increase your chances of success? Raise your test scores? We will gain a deeper understanding of the factors that go into determining Harvard GPA and SAT requirements required for admission to Harvard.
What SAT Score does Harvard Require?
What SAT score does Harvard require? The QS World University Ranking 2020 places Harvard University in third place, making it one of the most prestigious educational institutions in the world. Candidates are required to take the SAT exam as part of the Harvard GPA and SAT requirements and rank among the highest scorers on the SAT in order to be considered for enrollment in the undergraduate programs.
The total score on the SAT can range anywhere from 400 to 1600. Candidates who have their sights set on attending Harvard University are always looking for information regarding the Harvard SAT score as well as other requirements, and we have provided that information in its entirety here.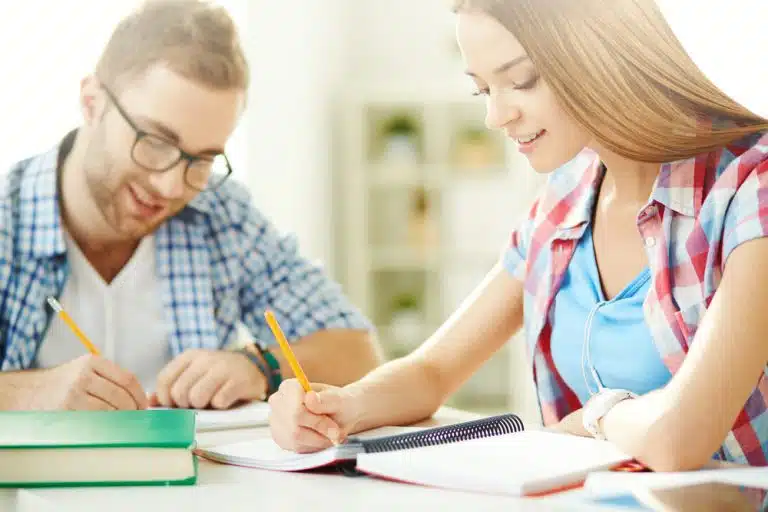 Before we get started, it is important to point out that admission to Harvard is determined by three primary factors: SAT scores, grade point averages, and also the acceptance rate. Scores on either the SAT or ACT must be submitted by all applicants in order to be considered for admission to Harvard University. During the admissions cycle of 2017–2018, students who were offered admission were required to submit their SAT scores.
SAT Range (Admitted Students)
Section
25th Percentile
75th Percentile
Average Score
Reading and Writing
720
780
750
Math
740
800
770
Total
1460
1580
1520
According to the admissions data, the majority of students who are accepted into Harvard fall within the top 7 percent of all students nationally on the SAT.
Fifty percent of students admitted to Harvard received a score between 720 and 780 on the evidence-based reading and writing section of the exam, while twenty-five percent received a score below 720 and twenty-five percent received a score above 780. 50 percent of the students who were granted admission had math scores that fell between 740 and 800, while 25 percent had scores that were lower than 740 and 25 percent had scores that were 800 or higher.
At Harvard University, applicants with a composite SAT score of 1580 or higher will have a better chance of being accepted than those with lower scores.
However, in light of the COVID-19 outbreak, Harvard and the other schools in the Ivy League have decided to make taking the optional SAT or ACT a requirement for students applying to their schools in the year 2025.
Requirements
Although Harvard does not superscore the SAT for applicants who have taken the exam more than once, the university does keep track of applicants' highest scores in each section of the exam. At Harvard, taking the writing portion of the SAT is completely voluntary. The university strongly encourages all prospective students to take a minimum of two SAT Subject Tests.
Does Harvard Require SAT for 2022?
Does Harvard require SAT for 2022?  Along with a number of other highly regarded educational institutions, Harvard recently announced that it will move toward a test-optional policy. This includes Harvard GPA and SAT requirements. Students were among the population group that was most severely impacted by all of the changes that occurred around them after the pandemic caused by the Covid-19 virus.
Because of the difficulty of the situation, numerous educational institutions all over the world, including universities, have made the decision to do away with the requirement that applicants have satisfactory scores on the Harvard SAT. The years 2020 and 2021 subsequently followed this pattern.
Candidates need to put in a lot of effort to ensure that their SAT scores meet the requirements set forth by Harvard University. Since admission to Harvard University is considered to be very competitive.
What is Harvard's Required GPA?
What is Harvard's required GPA? Your Grade Point Average (also known as GPA) is an important factor to consider when applying to colleges and universities. However, you might be curious about the significance of your overall grade point average for college.
A grade point average, also known simply as a GPA, is a number that summarizes your overall academic performance throughout your time in high school. The calculation of your overall grade point average uses the numerical value that is given to each grade that you receive as a component of the calculation.
GPAs are typically determined using a scale of 0 to 4 points in the United States (1.0-4.0). Your grade point average (GPA) may, however, be greater than 4.0 if your high school uses a weighted scale to determine your GPA. In this case, the weight that certain classes have on your overall grade point average (GPA) will be discussed in greater detail further down.
What GPA do you need to get into college?
The minimum necessary grade point average varies from college to college. In addition, there are not a lot of schools that actually have requirements for a college GPA. Instead, it is more illuminating to look at the average grade point average (GPA) of college students who are enrolled there. Make use of this as a guide for setting your own expectations regarding how high your GPA needs to be for college.
If you look at the requirements for applying to Harvard, you won't find any mention of a minimum grade point average or specific requirements for a Harvard GPA. On the other hand, the weighted average grade point average (GPA) for college students who are admitted is 4.18. Because of this, this is the range in which your own GPA for college should fall if you have your sights set on Harvard.
Conduct research to determine the typical grade point average for college students who are admitted to each of the schools on your list. You can use this to verify that you are heading in the right direction.
In conclusion, there are some colleges and universities that demand a certain grade point average. For instance, the University of California Admissions website lists different requirements for California residents and nonresidents. GPA requirements for admission to the University of California are 3.0 for students who are residents of California and 3.4 for students who are not residents of California.
Because of this, you should check the college GPA requirement list twice to determine whether or not each institution to which you apply has a required minimum for the student's cumulative grade point average.
Harvard GPA Requirements
The admissions process at Harvard University is regarded as one of the most competitive in the world. Because of this, a lot of students are curious about the Harvard GPA requirements, wanting to know if their overall college GPA is good enough to get into such a prestigious school.
Before we get into the specifics of the Harvard GPA requirements, just a quick note. It is important to keep in mind that a high GPA does not in and of itself guarantee admission to a school with an acceptance rate that is only 3.19 percent. In light of this, I was wondering if there are any actual Harvard GPA requirements.
The good news is that Harvard does not have any real minimum requirements for your grade point average. Instead, you should determine your own GPA for college based on the standard deviation of the average GPA for college among students admitted to Harvard. This was a 4.22 for the most recent group of students to be accepted.
However, as part of Harvard GPA and SAT requirements, in order to be accepted into Harvard, applicants need to have grade point averages that are exceptionally high. On a scale of one to four, the average high school grade point average of students admitted to Harvard University as freshmen was a perfect score of four, indicating that the university accepts and enrolls primarily A students.
The institution holds the number one spot in the state of Massachusetts for having the highest average GPA. Even with a perfect grade point average, getting into Harvard is extremely challenging and unlikely due to the school's extremely competitive admissions process. Even if you have a perfect 4.0-grade point average, the school should still be considered a reach for you.
Even though there are no minimum GPA requirements for admission to Harvard, you should still strive to earn a grade point average that is higher than 4.22. Your college GPA should ideally be even higher than this average GPA so that you can set yourself apart from other students.
GPA Requirements vs. Average GPA
Schools publish their college GPA requirements, which is a minimum GPA for college that applicants are required to meet before they can submit an application. This is the minimum GPA that is required.
A typical grade point average for college is merely the standard deviation of the scores attained by accepted students. You are eligible to apply even if your grade point average for college is lower than the school's average GPA for college but higher than the minimum required grade point average for college (or if the school does not require a minimum grade point average for college).
The question now is: how can you determine whether or not a school has minimum GPA requirements for college? Examine the tally of required grade point averages for college on the institution's website.
If there is no information about minimum GPA requirements for universities, you should investigate the institution's typical GPA for college students. You can determine whether a college is a safety, a reach, or a match for you by looking at the average GPA for students there.
Safety, match, reach
A safety school is a school in which you have a very good chance of being accepted, and therefore you should apply there. That is to say, your grade point average is higher than the average grade point average for students who are enrolled in college at this institution. On the other hand, a match school is one in which your grade point average is relatively close to the average grade point average for students enrolled in the college.
If your grade point average (GPA) is lower than the school's average GPA for college students, you should think of this school as a "reach school" for you because your chances of getting accepted there are lower.
In the following section of this guide titled "Average GPA For College," we will discuss how to enter college despite having a low-grade point average. In addition, we will highlight schools that have relatively low minimum GPA requirements. Be assured that there are educational institutions that are willing to accept students with low GPAs.
Harvard's Acceptance Rate
What is Harvard's acceptance rate? You are correct in one respect: Harvard is a very selective educational institution. In 2018, the overall admissions rate at Harvard was only 4.6 percent, which means that the admissions officers turned down more than 95 out of every 100 applicants.
In addition, as we've stated elsewhere, this overall acceptance rate takes into account Harvard's early action acceptance rate, which is higher than the regular decision acceptance rate that Harvard has. This indicates that the actual admission rate for regular students at Harvard is probably closer to 3 percent!
In addition, the process of applying to colleges and universities becomes increasingly difficult each year due to the increased number of applicants, both domestic and international. That indicates that you need to differentiate yourself significantly. Don't be alarmed despite the fact that these admissions statistics are a little bit scary. You will be able to better tailor your college application to meet Harvard's expectations once you have a better understanding of what they are looking for.
How Competitive Is the Admissions Process at Harvard University?
The acceptance rate at Harvard is only 3 percent, so getting in there is not exactly a walk in the park. It creates a highly competitive environment for admission to the university for students coming from all over the world. Only three out of every one hundred students who submit an application to Harvard are ultimately granted the opportunity to pursue their education at one of the most prestigious universities in the Ivy League.
Therefore, aside from your above-average grade point average and your Harvard SAT scores, there is still plenty of other things that can actually support your application and help it to be taken into consideration.
Your extracurricular activities, future objectives, previous work experiences, and a portfolio showcasing all of the real-world work you've done in the professional sphere are all factors that play an equally important role in making your application stand out from the rest of the world, quite literally.
Therefore, while you are working easily toward improving your numbers, do not pass up the opportunity to get career clarity as a teenager by gaining real-world experience to upgrade your skills in accordance with industry standards! Your holistic profile, which includes all of these components, will unquestionably put your application in a position where it has the greatest chance of being chosen by Harvard.
Harvard Admission Requirements
Students who have had their applications to study at Harvard University accepted are required to hand in certain documents and complete certain formalities after they have been notified of their acceptance. The following is a list of some of Harvard Admission Requirements:
Standardized Test Scores: In order to be admitted to either the undergraduate or graduate programs, students are to present a valid score on Harvard GPA and SAT requirements.
Official Transcripts: As part of the application process, candidates are expected to provide official transcripts from each and every educational institution that they have attended. Only English translations that have been reviewed and approved by WES should be sent;
Recommendation Letters: Students are required to submit a minimum of three written recommendation letters from teachers or supervisors with whom they have worked within the past year. This is done so that both the candidate's strengths and weaknesses can be appropriately highlighted for Harvard's evaluation.
Statement of Purpose: Statements of Purpose add significant value to the profile of the candidate and, as a result, there should be a large number of them.
Results of Tests Measuring Proficient English: All students are required to take tests measuring their proficient English, such as the TOEFL and the IELTS. For the TOEFL exam, a valid score of 80 is the minimum requirement, while for the IELTS exam, the minimum requirement is 6.5. Nevertheless, the prerequisites can change depending on the school and the program.
A well-written resume is required for students to submit. This resume should highlight the students' professional experience as well as their involvement in the community. This is a very important consideration in Harvard's admissions process, so keep that in mind.
If you need help putting the finishing touches on your early applications, or want some advice on whether or not applying Early Decision or an Early Action is a good option for you, at AdmissionSight, we have over 10 years of experience guiding students through the competitive admissions process, including our athletic recruitment program.
AdmissionSight can help you put your best foot forward when applying to college this fall. Contact us today for more information on our services.