Harvard Interview
How Do You Get An Interview With Harvard?
How do you get an interview with Harvard? The Admissions Committee assigns an applicant to Harvard interview at its discretion, in part depending on the availability of alumni in your neighborhood. Harvard recruits students from all 50 states in the US and from around the world with the assistance of close to 10,000 alumni volunteers, but most regions lack the resources to conduct interviews with every application. Without an interview, your application is still accepted as complete, and it will be given a comprehensive and in-depth examination.
Most of the time, the application documents for the student contain enough details for the admissions committee to decide. Someone may get in touch to arrange an interview if the Committee wants more details about a student or has inquiries about any application materials.
Interview requests are not accepted, and Harvard interviews cannot be held in Cambridge. Harvard sincerely hopes that you will accept this invitation if an alumnus gets in touch with you about setting up an interview. Your interviewer will often email you to set up a time for this conversation.
The school strives to match you with an alumnus from your area, whether you attend high school in the US or abroad, but this isn't always possible. Alumni interviewers typically get in touch with candidates by phone or email. Depending on local public health limitations, your preferences, and those of your interviewer, interviews may be performed over the phone, via Zoom (or another video conferencing platform), or in person.
Only the applicant's name, contact information, and the name of the high school are available to the alumni interviewers; they are not given access to a candidate's application. This discussion may not be recorded in any way.
What Are The Questions To Expect In A Harvard Interview?
During the applicants' preparation for the Harvard interview, they often ask "What are the questions to expect in a Harvard interview?" There isn't a set of inquiries that each candidate must respond to. The interview questions at Harvard, however, are all based on your application, which your interviewers will have read beforehand.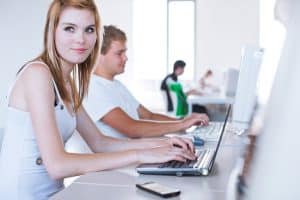 You don't need to worry about whether the interviewer wants to be there, even though there are some aspects of the interview that can feel stressful. Alumni from Harvard conduct the interviews for no charge because they enjoy doing it and want to provide prospective students with more information about the university. Here are  some inquiries you can anticipate during the Harvard interview:
What Subjects Might You Be Interested in Pursuing in College?
Your academic performance will be examined first and foremost. Harvard is searching for students with a strong sense of purpose who will contribute to the field to which they have previously shown dedication. If you're unsure of what you want to do after college, that's okay. Instead, concentrate on crafting a well-thought-out response that demonstrates how seriously you've already taken your chosen subjects of study.
Please Describe a Problem You Had in School and How You Solved It.
We all experience roadblocks, but what counts most is how you handle them. Consider a recent challenge you overcome and consider what your response says about you as a person and a student.
What Do You Do While You're Not In Class?
Although academics come first, be prepared for some inquiries concerning your extracurricular activities during your Harvard interview. Instead of reeling off a list of your resume's activities, concentrate on what matters to you.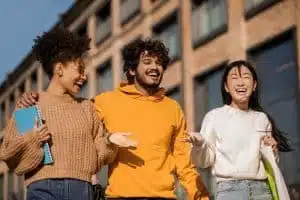 Questions for a Harvard Law Interview
You can anticipate a mix of personal and professional questions on your Harvard Law School application, such as:
Why Did You Choose Law?
You'll need to show your enthusiasm for the subject to master the Harvard legal interview questions. Make sure your experiences are relevant to what you want to learn by using examples from real life to illustrate your arguments.
Which Non-Legal Book Did You Read Most Recently?
When answering this question, be sure to keep up your independent reading and come up with a few book titles you may include as well as justifications for your choices.
How Do You Function Under Stress?
There is no denying that working in law may be stressful. This question gives the candidate the chance to explain how they address problems and show that they have the perseverance to get things done.
Questions for the Harvard Medical School Interview
The Harvard interview for Harvard Medical School candidates includes more specific questions than those for undergraduate admission, much like those for law school. For example:
Where Do You See Yourself in 10 Years?
This question offers you the chance to consider your long-term objectives and illustrate the long-term impact you hope to have on the medical community.
Why Would You Like to Become a Doctor?
This question is an excellent chance to explain why you are interested in medicine and what you expect to accomplish.
What Encounters Inspired You To Study Medicine?
Consider your initial reasons for becoming passionate about medicine, any life events that have influenced you along the way, and how your interests have changed over time.
MBA Interview Questions from Harvard Business School
What should you anticipate from a Harvard Business School interview? Listed below are some typical inquiries:
What Sorts of People Are You Hopeful to Meet at HBS?
It's critical to demonstrate that you have given networking some thought and that you're eager to connect with other students who share your interests.
How Did the Application Process Go for You?
Consider the aspects of the application process that you have found enjoyable thus far, such as gathering essays, learning more about Harvard's curriculum, and visiting the campus.
What Might Your Boss Consider a Weakness?
Be truthful, but be sure to highlight how you're working to overcome the weakness you chose to highlight.
What Kind Of Students Does Harvard Look For?
What kind of students does Harvard look for? The phrase "average Harvard student" does not exist. Harvard carefully considers each applicant as we review applications for admission. This prestigious institution is looking for students who will be the best teachers of one another and their professors—people who will motivate others around them both during and after their time in college.
Here are some considerations that Harvard posted on their site when they read and talk about your application.
Growth and Potential
Have you reached your maximum academic and personal potential?
Have you been stretching yourself?
Have you been working to capacity in your academic pursuits, your full-time or part-time employment, or other areas?
Do you have reserve power to do more?
How have you used your time?
Do you have initiative? Are you a self-starter? What motivates you?
Do you have a direction yet? What is it? If not, are you exploring many things?
Where will you be in one, five, or 25 years? Will you contribute something to those around you?
What sort of human being are you now? What sort of human being will you be in the future?
Activities and Interests
Do you care deeply about anything—Intellectual? Extracurricular? Personal?
What have you learned from your interests? What have you done with your interests? How have you achieved results? With what success or failure? What have you learned as a result?
In terms of extracurricular, athletic, community, or family commitments, have you taken full advantage of opportunities?
What is the quality of your activities? Do you appear to have a genuine commitment or leadership role?
If you have not had much time in high school for extracurricular pursuits due to familial, work, or other obligations, what do you hope to explore at Harvard with your additional free time?
Contribution to the Harvard Community
Will you be able to stand up to the pressures and freedoms of College life?
Will you contribute something to Harvard and to your classmates? Will you benefit from your Harvard experience?
Would other students want to room with you, share a meal, be in a seminar together, be teammates, or collaborate in a closely-knit extracurricular group?
When creating your Harvard application, it's critical to provide evidence of these qualities. Try to incorporate these qualities throughout your application, develop your tale, be sincere, and expose the real you to them.
Also, during the Harvard interview, instead of speaking about what you believe they want to hear, be genuine, embrace your hobbies, and express your excitement for your aspirations for the future. Your sincerity and authenticity will make you stand out.
Does the Harvard Alumni Interview Matter?
A lot might be curious "Does the Harvard alumni interview matter?" Remember that not every applicant for Harvard admissions receives a call for an interview. Keep in mind, however, that being invited for an interview does not guarantee that you will be admitted to Harvard more than a student from a different location who does not receive a Harvard interview.
The college states on its website that "if an interview cannot be scheduled, no candidate is at a disadvantage." Harvard alumni conduct admissions interviews, therefore regions with a high concentration of alumni will interview more applications than regions with fewer alumni.
Many students assume that simply because they have been asked for an interview, they will automatically be admitted to Harvard. Although the fact that you are being interviewed does indicate that your application is being taken into consideration, you should bear in mind that interviews are only one stage in the process given the tiny number of applicants who are admitted to the school as freshmen. The farther you are from having the same GPA as the typical new student at Harvard, the lower your chances of being accepted.
Spend some time preparing for your interview at Harvard so you may "wow" the alumna interviewer. It is important to seize the chance to speak directly with someone with connections to Harvard about your qualifications, ambitions, and skills. To increase their chances of being accepted, applicants must show that they have the qualities of a successful Harvard student during both a personal interview and the conventional application procedure.
Utilize the interview as a time to learn more about the university and what you anticipate from the rest of the admissions process. Keep in mind that the person who is interviewing you has already applied to the prestigious university you want to attend, studied, graduated from Harvard, and started living a prosperous alumni life.
Take advantage of the chance to inquire about what it is like to attend and graduate from Harvard. You can utilize the Harvard interview as a chance to learn more about yourself as a candidate while also assisting the alumnus in getting to know you better.
How Do I Prepare For Harvard Interview?
Congratulations if you receive an invitation to a Harvard College interview! This means the admissions committee thought you were a solid candidate and enjoyed your application; you are now halfway to securing your spot at this esteemed institution.
So, to answer the query "How do I prepare for Harvard Interview?" Knowing what to anticipate is the greatest approach to getting ready for your Harvard interview. A Harvard alumnus will interview you, and he or she will normally get in touch with you by phone or email to schedule the interview. When it's feasible, Harvard tries to pair you up with an alum in your neighborhood, but when face-to-face meetings aren't an option, Zoom or other video conferencing tools are also employed.
Remember that the only information your interviewer will be privy to about you are your name, contact information, and the high school you attended. Because of this, you should be careful to comprehend your application well and utilize it as a resource to aid in providing answers.
Keep in mind that during your interview, you should be genuine and portray yourself as you are. There is no such thing as a "typical Harvard student," despite your temptation to adopt a character to appear that way. Your sincerity will go a long way in the favor, you'll probably feel more at ease speaking to your interviewer.
It's also crucial to keep in mind that, even though you're in an interview, you have a fantastic chance to inquire about alumni experiences at Harvard. Utilize the chance to learn more about the school if there is time left over after your interview. This demonstrates your interest, commitment, and want to learn.
It can also demonstrate to the interviewer that you have done your homework, are serious about Harvard, and are well-prepared for the interview.
Most interviews at Harvard College last an hour or so, giving you plenty of time to prepare thoughtful responses to interview questions. You will seem more natural and adaptable if you approach your Harvard interview more like a conversation with your interviewer.
Harvard has also provided some pointers below during the Harvard interview:
For video conversations during virtual interviews, a computer is preferable to a cell phone. If this is not feasible, please inform our alumni interviewer of your limitations, and Harvard will try its best to work with you. You also have the option of having your interview over the phone.
Be mindful of your background and consider employing suitable virtual or neutral options.
Try to select a place or room that is quiet for this discussion, and make sure no one else is there. It is always preferable to engage in these discussions with your alumni interviewer face-to-face rather than through a third party.
Be yourself, and take advantage of the chance to ask the former Harvard student questions about the Harvard community.
There is no requirement to wear formal clothing. Think about dressing in something you would wear to class.
One of the most well-regarded and well-respected academic institutions in the world is this private, liberal arts university. Harvard, known for having a low acceptance rate, only accepted 1,954 of the 61,220 applicants, a 3.2% admission rate. Only 740 students from the early decision round and 1,214 from the regular round were admitted to Harvard.
If you have your heart set on Harvard, do not be discouraged despite these statistics that can be disheartening. That is why admissions experts like AdmissionSight are available. From preparing your essays to practicing for the Harvard interview, AdmissionSight can assist you all the way. Feel free to set up an initial consultation with us today.