Harvard Music Program
Seniors in high school are accustomed to experiencing anxiety around college applications, essays, SAT scores, and anything else that is associated with the process of applying to colleges. However, for students who are interested in studying music thru the Harvard music program, those are really baby steps leading up to the day of the big, scary audition, which is loaded with apprehension. The culmination of years spent honing your trade will invariably consist of approximately five minutes spent presenting it in front of a panel of judges.
A degree from the Harvard music program will allow you to pursue your passion for composing, analyzing, and researching the development of music in all of its myriad guises, be it Beethoven or Louis Armstrong, the Beatles, or Bach. This will ensure that you are able to satiate that burning urge you have.
Those who have a passion for music have the opportunity to enhance their abilities in areas ranging from composition to music history, education, and theory. This can help you become ready for a career as the next Duke Ellington or as the conductor of the National Symphony Orchestra.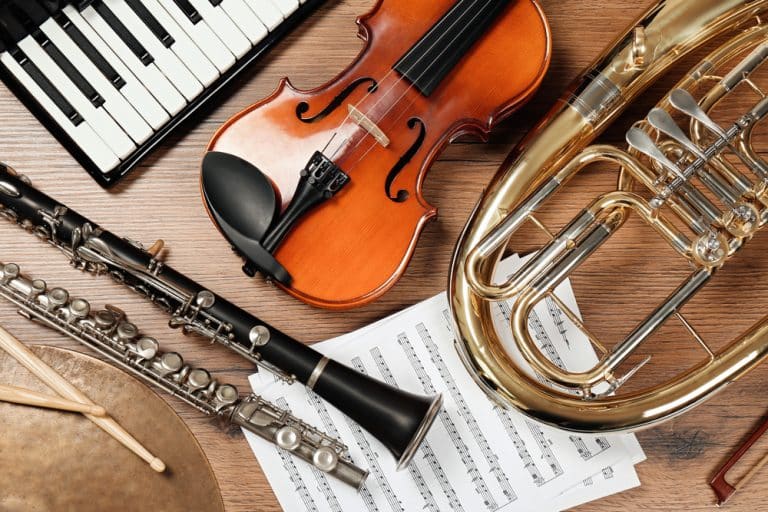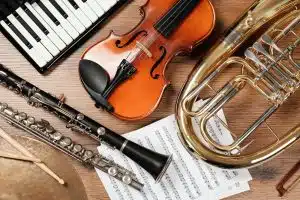 If you are one of these students who has expressed interest in attending music school, then you should read this article. We are going to discuss more on what is the Harvard music program.
Does Harvard have a music program?
Does Harvard have a music program? Yes, indeed the study of music not only enhances a student's appreciation and comprehension of art, culture, and history, but it also hones the student's analytical, writing, creative, and critical thinking skills to the same degree or even more than any other liberal arts subject.
The study of music, like the study of mathematics, involves both theory and composition. This is true of any study of the arts. However, other subjects such as cultural history, politics, science (sound studies), and philosophy are also included in the study of music. Performers make up a significant portion of our student body. We believe that better performance will result from our having a deeper understanding of the musical, cultural, and historical contexts of the pieces we perform.
The Music Department at Harvard covers a wide variety of musical styles and genres: the entire spectrum of Western music history is covered, ranging from medieval chant to contemporary composition, and so are large areas of musical traditions from other parts of the world, with a particular emphasis on South Asian and African cultures, jazz, and American music.
The Music Department also includes a recording studio where students can work on their compositions. In recent years, a variety of topics related to popular music have been the subject of academic study, including California in the 1960s, global pop, the study of activism through music, and songwriting. There is a lot of leeway in the requirements for pursuing a concentration in music.
There are a total of 26 individuals on our teaching staff, and we have anywhere from 30 to 50 undergraduate concentrators (as well as 60-70 PhD students). Students benefit from individual attention, friendliness, and opportunities to get to know faculty, fellow students, and graduate students in music that come with a smaller concentration. Additionally, students are able to become familiar with the many resources that are available within the department.
What is the Harvard music program like?
Knowing what the Harvard music program is, what is Harvard music program like? Well, there is a music department at Harvard that caters to students at both the undergraduate and graduate levels.
Students who major in music during their undergraduate studies get a Bachelor of Arts degree. Students at the graduate level finish a doctoral program in a field such as musicology, ethnomusicology, theory, composition, or creative practice and critical inquiry.
In addition, Harvard College provides students with the opportunity to acquire a Bachelor of Arts degree from Harvard as well as a Master of Music degree from the New England Conservatory through two different dual degree programs. The other is with Berklee College of Music, where students can get a Bachelor of Arts degree from Harvard as well as a Master of Music or Master of Arts degree from Berklee, both of which take five years to complete.
Despite the fact that the Harvard music program does not offer a degree in vocal or instrumental performance (such as a B.M., M.M., or D.M.A.), performance is a significant part of the coursework offered by the music department, and students are welcome to join any of the many extracurricular music performance groups on campus.
Classrooms, music practice rooms, the Eda Kuhn Loeb Music Library, John Knowles Paine Concert Hall, the Harvard University Studio for Electroacoustic Composition (HUSEAC), an Ethnomusicology Lab, SoundLab, and faculty and administrative offices are all located in the Fanny Peabody Mason Music Building, which is home to the Harvard Music Department.
Students and members of the general public are welcome to attend any of the free concerts, colloquia, talks, and other special music events that are hosted by the Department on a monthly basis.
What are the various Harvard music groups?
So, what are the various Harvard music groups? Students at Harvard have access to a wide variety of musical options, including those that are academically required as well as those that are extracurricular in nature.
This includes the Harvard-Radcliffe Orchestra, Harvard Choruses, Kuumba Singers of Harvard College, Jazz Bands, the Jazz Combo Initiative, and others. Student-led ensembles include the Bach Society Orchestra and the River Charles Ensemble. The Office for the Arts oversees and provides support for all of these ensembles.
Students also take the reins of a broad variety of music groups and appreciation societies, ranging from early music to a cappella, as well as rock/R&B, hip-hop, and electronica ensembles, in addition to groups that perform the music of ethnic cultures from all over the world.
Baroque Chamber Orchestra
A chamber orchestra that recreates the lively and improvisatory playing styles of the Baroque period by using baroque instruments and bows from Harvard's collection.
Harvard-Radcliffe Orchestra
The HRO is now commemorating its 214th season, making it the oldest university symphony orchestra in the United States. In Sanders Theatre, the orchestra gives four major performances each year, with a repertoire that ranges from the 18th century to newly commissioned works. Additionally, the orchestra embarks on tours throughout the world, visiting nations such as Argentina, Korea, Mexico, Canada, and Italy. Federico Cortese, director
Harvard Jazz Band
The Jazz Band was established in 1971, and its repertoire includes music from all of the significant eras and genres of jazz, ranging from big band to bebop to fusion. Through the OFA Jazz Program, the band collaborates frequently with some of the most renowned names in jazz. Yosvany Terry is the director of Jazz Ensembles at the university.
Harvard University Band
Every football game, both at Harvard and away, features a performance by the Harvard University Band. Throughout the course of the year, it can also be seen in action at games involving the men's and women's hockey and basketball teams, as well as other Harvard sports, and at a variety of events hosted by the institution, the community, and charitable organizations.
Harvard Wind Ensemble
Established in the 1960s as a means of providing talented Harvard musicians with the opportunity to study and perform original literature for winds and percussion, this elite group of fifty musicians is known as the Harvard Wind Ensemble.
Harvard Pops Orchestra
The Harvard Pops Orchestra puts on two concerts each year with imaginatively conceived themes. They seek to create presentations that are one-of-a-kind, thought-provoking, and pleasant by using a wide variety of musical styles, such as pop, film, and classical, as well as dramatic and visual aspects, as well as lots and lots of laughter.
Bach Society Orchestra
The most prestigious student-directed chamber orchestra at Harvard. Alumni of the school include musicians such as cellist Yo-Yo Ma, composers John Adams and John Harbison, conductors Alan Gilbert, Isaiah Jackson, Christopher Wilkins, Hugh Wolff, and Samuel Wong, and members of the best American symphony orchestras.
River Charles Ensemble
Student musicians have the opportunity to develop as young artists, creative thinkers, and distinctive individuals through participation in the RCE orchestra, which is a music program. Due to the absence of a conductor, every member of the orchestra acts as a guide for the other musicians, and the rigorous work ethic has contributed to the overall improvement in the quality of the orchestra's performances.
RCE is the resident orchestra of Paine Hall in the Harvard music program. It is an ensemble that features players from a wide variety of musical traditions and backgrounds. The Orpheus Chamber Orchestra of New York served as the inspiration for the RCE, and the ensemble's primary objective is to achieve a high quality of performance through the cultivation of leadership and collaboration skills among all of the artists that are a part of it. RCE is pleased to be recognized by the Harvard College Piano Society as a cooperating organization.
Mozart Society Orchestra
The MSO is a student-run orchestra that takes pleasure in the close-knit musical community it has fostered through its commitment to maintaining a laid-back and welcoming atmosphere while also maintaining its dedication to musical excellence.
The music-making environment of the MSO is comparable to that of a chamber ensemble, while the orchestra's sound is as expansive as that of a full symphony. Its repertoire encompasses a wide range of time periods, identities, and genres, beginning with baroque concertos and ending with compositions from the 20th century.
Harvard Choruses
The Harvard Glee Club, the Harvard-Radcliffe Collegium Musicum, the Radcliffe Choral Society, and the Harvard-Radcliffe Chorus all fall under the same umbrella. The mission of the Harvard Choruses is to foster and advance choral music education and practice in order to provide singers, student leaders, and communities with the means to cultivate empowerment.
As a collective, the group places a high value on the continuous and ongoing development of its singers and the choruses as a whole: as students, by cultivating leadership and creativity; as musicians, by devoting ourselves to the creation of art; and as citizens, by participating actively in their local communities. Voice lessons are made available to any member of the Harvard Choruses who expresses interest in taking them.
Want to learn more about the Harvard music program? You've come to the right place. At AdmissionSight, we have over 10 years of experience guiding students through the competitive admissions process.
AdmissionSight can help you put your best foot forward when applying to college this fall. Contact us today for more information on our services.