Ingram Scholarship
E. Bronson Ingram, chairman of the Vanderbilt University Board of Trustees from 1991 until he died in 1995, established the Ingram Scholarship Program in 1993 to encourage Vanderbilt students to balance a professional career with a dedication to community service.
Ingram's life epitomized volunteering and an unwavering dedication to leveraging business resources to aid nonprofit community organizations. His family, including his wife, Martha Ingram, an emerita member of the Vanderbilt University Board of Trust, is carrying on his legacy.
What is the Ingram Scholarship?
What is the Ingram Scholarship? The Ingram Scholars Program at Vanderbilt University is a highly selective scholarship program that provides full-tuition scholarships, as well as additional financial support and enrichment opportunities, to a select group of students who have demonstrated exceptional academic ability, leadership potential, and a commitment to making a positive impact in their communities.
The Ingram Scholarship program encourages students to design and carry out significant community service initiatives.
The program supports students who demonstrate motivation and capacity to combine a successful business or professional career with a lifelong dedication to discovering solutions to modern society's fundamental problems.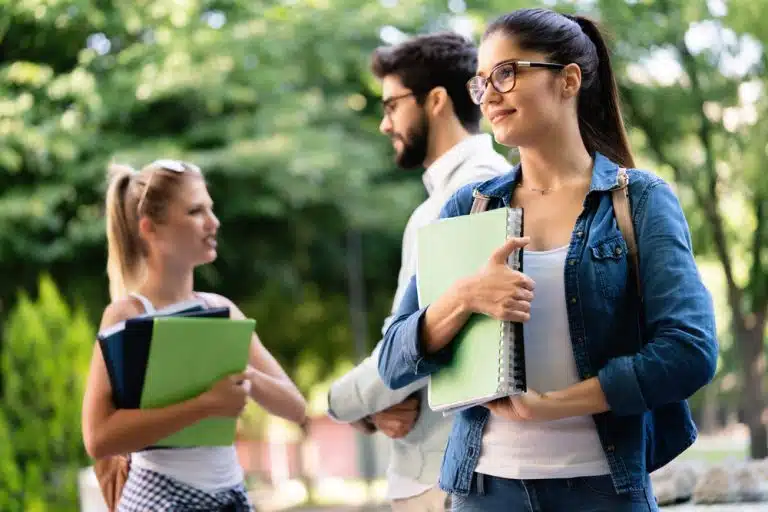 During the academic year and at least one of their undergraduate summers, Ingram Scholars are expected to dedicate roughly twenty hours per month to relevant community outreach and service projects.
These students will graduate as leaders in their fields, impacting their communities in informed and creative ways. The active alumni network not only maintains its dedication to bringing about constructive social change but also aims to cultivate the social sensitivities of others in their civic and professional domains.
Mentoring undergraduate students, supporting them with summer internships or job placement, and continuing critical community service are all ways Ingram alumni will carry on the work they started at Vanderbilt.
How to apply for the Ingram Scholarship?
How to apply for the Ingram Scholarship? The application process for the Ingram Scholars Program at Vanderbilt University typically includes the following steps:
Complete the Vanderbilt University application for undergraduate admission.
Submit the Ingram Scholarship application through the Vanderbilt application portal. The application includes several short answer and essay questions, a resume, and a letter of recommendation.
Applicants apply via MyAppVU after submitting an admission application.
Interview with Ingram Scholarship committee members.
Finalists for prospected freshmen will be selected and notified in mid-March.
Finalists for current first-year students will be selected and notified in mid-May.
When applying for the scholarship, it is essential to highlight your academic achievements, leadership experiences, and commitment to positively impacting your community. A strong letter of recommendation and a well-written essay can help make your application stand out.
Because the application procedure is so competitive and there is a large pool of potential candidates, submitting your application as soon as possible is essential.
What is the selection process for the Ingram Scholarship?
What is the selection process for the Ingram Scholarship? Candidates for the Ingram Scholarship must demonstrate a dedication to community service, an entrepreneurial spirit, a strong personal character, and the ability to assume leadership positions.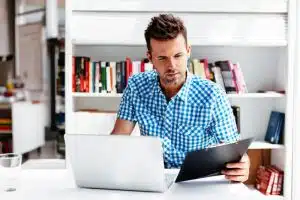 The application for the Ingram Scholars Program and the application for admission to the university as a first-year student are both looked at by the committee that selects candidates for the program. Interviews with selection committee members are another requirement for the Ingram Scholar finalists.
What are the benefits of the Ingram Scholarship?
What are the benefits of the Ingram Scholarship? The Ingram Scholars Program at Vanderbilt University provides a variety of benefits to its scholars, including:
Ingram Scholars are awarded a stipend for a unique summer service activity and receive full financial support for their educational expenses each year.
Ingram Scholarship awardees whose demonstrated financial need is more than the sum of total tuition will be eligible for additional need-based financial aid from Vanderbilt University. This aid will be awarded based on documented financial need.
Scholarships are automatically renewed each year through the senior year if the recipient maintains a grade point average of at least 3.0 and satisfies any conditions related to community service.
Students are required to maintain a twenty-hour monthly service commitment and to complete one summer service project following the completion of their sophomore year if they wish to remain an Ingram Scholar during their academic career.
The Ingram Scholars get together once a week in both large and small groups to talk about their individual and collective progress and the personal significance of service and its consequences for society.
A faculty director is in charge of monitoring the scholar activities connected to the Ingram program and coordinating the Ingram Scholars Program.
Tips to increase your chances of getting the Ingram Scholarship
The Ingram Scholarship Program is highly competitive and awards scholarships to exceptional students committed to leadership, academics, and community service. To increase your chances of being selected for the scholarship, here are a few tips:
Have a solid academic record: The program seeks students with excellent grades, test scores, and a challenging course load.
Demonstrate leadership: Show how you have taken the initiative and led others in your school or community.
Be involved in your community: Show your dedication to serving others through community service, volunteering, and extracurricular activities.
Be passionate: Show your enthusiasm and passion for your intended field of study and how you plan to make a difference in the world.
Tailor your application: Make sure your application is tailored specifically to the Ingram Scholarship Program, highlighting how your experiences and goals align with the program's mission and values.
Get letters of recommendation: Ask for letters of recommendation from teachers, counselors, or community leaders who can speak to your character, leadership, and achievements.
Proofreading and editing: Ensure your application is error-free and well-written.
Follow the instructions: Pay attention to the education and format, and submit your application before the deadline.
It's important to note that the specific requirements and deadlines for the application may change from year to year, and it's always a good idea to check the program's official website for the most current information.
Having all the necessary information is vital before choosing any course of action. AdmissionSight is always here to assist you if you have any questions or concerns. We have more than ten years of expertise assisting students in successfully navigating the challenging admissions process.
Consult with AdmissionSight and find out what we can do to help you get into the school of your choice by ensuring that you are sufficiently aware and well-prepared for the application process.