International Students at Stanford
How Does An International Student Get Into Stanford?
Any applicant who is not a U.S. citizen nor a permanent resident is regarded as an international applicant in the admissions process. The international students at Stanford have been an essential part of the student body since the institution's founding. Stanford has an unceasing dedication to admitting students from all over the world. With different backgrounds and experiences, the students' interactions create a dynamic campus where students live and learn.
The admissions team members are experts at comparing educational systems from other nations, and they will take those resources into account while evaluating your application. They are aware of the educational practices used in your school and nation as well as the variations in culture and geography. The context and nation of the applicant's high school are taken into consideration, regardless of citizenship.
How does an international student get into Stanford? Except for the financial aid process, the application procedure is the same for all applicants, regardless of citizenship or place of residence.
Application Requirements
Common Application
$90 application fee (non-refundable) or fee waiver request
ACT or SAT test scores (test optional for 2022–23)
School Report form and counselor letter of recommendation
Official transcripts or academic results
Two teacher recommendations
Mid-year transcript (by February 15)
Standardized Tests
The COVID-19 epidemic has resulted in restricted testing availability across the globe. For first-year and transfer students in 2022–2023, Stanford will consider applications with or without ACT or SAT test results, leaving the choice to the applicant regarding the submission of test scores.
Transcript and Grading Policies
Stanford is aware many institutions may have modified their grading procedures, and that the pandemic may have resulted in exam cancellations or changes. This will not in any way disadvantage applicants. The admissions officers shall examine academic outcomes as usual considering institutional guidelines and regional/world events.
Letters of Recommendation
Stanford understands that some of your teachers might not have had the chance to speak with you in person during a synchronous classroom setting. Despite this, teachers' letters of recommendation are still acceptable during this unusual time.
Extracurricular Activities
Because of the pandemic, many extracurricular activities might have been canceled or changed, and some students may not have access to typical extracurricular activities.
In general, Stanford is interested in how you spend your time away from the classroom. This aids in the officers' comprehension of your interests, obligations, and prospective contributions to the Stanford community. They anticipate that the pandemic will have affected how you spend your time, and they will take this in mind as they contextually examine your application.
English Proficiency
For Stanford University undergraduate admission, English proficiency is required. However, you don't need to take any required examinations to prove your proficiency in English.
While these tests help determine the level of English proficiency of the applicants, other parts of your application may demonstrate your competence more clearly. No proficiency test is favored over the others. Typically, applicants submit their English proficiency test scores if their primary language of instruction in their secondary school is not English and/or whose native language is not English.
Fee waivers are offered for the Duolingo English Test for those who want to take an English competency test but feel the expense would be too much to bear. Stanford can only waive fees for students who can prove their financial need through a fully filed application. If you want to apply for financial aid, you must state this on your application.
After submitting your application, send an email to ask for a fee waiver. Your full name, school, and date of birth should be included in the email. Please request a fee waiver no later than one week following the application deadline to ensure your test results reach the admissions office on time (November 8th for Restrictive Early Action and January 12th for Regular Decision).
It is necessary to submit official copies of your original transcripts and teacher evaluations. Additionally, copies of the translated documents must be sent with your application. These documents must also be translated into English. The applicant is not permitted to translate the documents. However, candidates are advised to make use of any resources they have at their disposal, including English teachers or school officials, to offer such translations.
What Percentage Of Stanford Students Are International?
The diversity of options, viewpoints, and knowledge of students on campus is increased by the presence of international students at Stanford. Interaction with students from different nations becomes a crucial component of higher education as the economy grows more globally based.
What percentage of Stanford students are international? According to an analysis of student visa information, 1,159,798 foreign students travel to the United States in 2020 to attend American schools and universities. Data from the Stanford Institutional Research & Decision Support (IR&DS) show that between 2010 and 2020, the proportion of international students in the undergraduate student population climbed from 7.2% to 10.7%.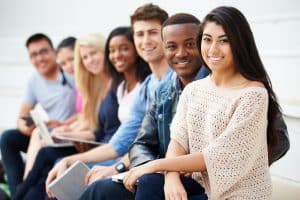 In 2021, there was a large increase in the undergraduate population. There are about 4,211 international students at Stanford, 888 of whom are undergraduates. For the Fall of 2021, there were 2,126 matriculated first-year students, including 1,757 students who accepted the admissions offer and 369 admits from 2020 who took a gap year. For the Class of 2025, about 12% of enrolled students are international students from 72 countries. Compared to last year, the number of international students went up from 9.9%, and the number of nations represented from 56 countries.
Do International Students Get Financial Aid At Stanford?
Do international students get financial aid at Stanford? Financial aid for international students at Stanford is limited. International students who need assistance must indicate this on their admissions application. Applicants who are accepted and who qualify for aid will get financial support from the institution based on the financial situation of their families.
International students at Stanford will not be permitted to request financial aid throughout their undergraduate studies if they do not request consideration by the time they submit their admissions application.
However, if your citizenship status changes while you are enrolled as an undergraduate student and you become qualified for federal student aid, you may also be considered for need-based scholarship funds. This will start in the quarter when there were changes in your citizenship status.
International students must get either a Social Security number (SSN) or an Individual Taxpayer Identification Number (ITIN) to be eligible to receive university scholarships. The Bechtel International Center at Stanford provides details on how to get an SSN or ITIN on their website. It is not necessary to provide an SSN or ITIN to apply for financial aid.
Application Requirements 2023–2024
CSS Profile
Use the school code 4704 to apply online.
If your parents are divorced, separated, or were never wed, each parent will need to submit information for their respective CSS Profiles using their own login information. We advise that the CSS Profile should be finished by the student and the custodial parent initially.
You can fill out a Noncustodial Parent Waiver Request form if you do not have contact with your non-custodial parent. There must be supporting documentation. Utilize the secure Document Upload process to send your signed application and any other supporting documents straight to the Financial Aid Office.
International students may use the secure document upload process to submit an International Student Application for Financial Assistance if they are unable to pay the CSS Profile fee or if they are citizens of a nation from which the College Board cannot accept payments. If you can file the CSS Profile, do not submit the paper application.
International Student Supplement
Use the secure Document Upload process to send the signed and completed form straight to the Financial Aid Office.
Institutional Documentation Service (for Canadian Citizens only)
After submitting your CSS Profile, CSS will send you an email with instructions for completing the IDOC procedure.
Send IDOC-processed, signed copies of your 2021 Canadian tax returns.
The International Student Supplement is not required of Canadian candidates.
Is Stanford Good For International Students?
The international community at Stanford enriches the university and the students feel at home in the dorms and classrooms. International students at Stanford come from different countries, speak different languages, and bring different cultural perspectives on campus.
Is Stanford good for international students? A significant portion of the Stanford community consists of international students. Their presence adds to the vibrant tapestry in the student life at "The Farm," where there is so much to learn and experience.
Academic Advisors are frequently approached by international students to address various factors for academic preparation and performance, occasionally in the context of their status as international students at Stanford. The Bechtel International Center is also available for students to stay informed on the most recent rules governing international students and to ensure that a student's status is maintained. The Center provides general guidelines to help students navigate the key campus resources and to help them understand some of the common considerations for international undergraduate students.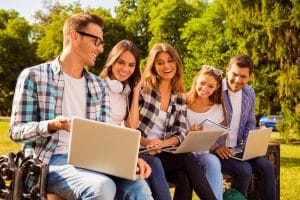 Stanford University offers a wealth of tools to assist students who want to learn and improve their English speaking and writing abilities. The institution invites students to make use of these tools and take part in numerous campus initiatives. The Hume Center has programs in writing, speaking, and tutoring and offers free services to all students throughout their academic careers. For assistance with writing and/or oral communication, you can opt to schedule an appointment with a tutor or visit drop-in tutoring.
You might also be interested in one- or two-unit courses like ORALCOMM 105, Voice and Articulation Intensive for Non-Native English Speakers, and PWR 1WS, a program in writing and rhetoric for multilingual and/or international student writers.
The amazing free program Thursday English Afternoons (T.E.A.) provides conversation practice for multilingual students at Stanford. T.E.A. classes take place every week from Weeks 3 through 10 of the quarter in the Hume Center. T.E.A. classes provide a chance to practice general conversation and introduction to academic speaking. To find out more about the academic services available for international students at Stanford, you may visit Stanford's Hume Center for Writing and Speaking page.
At Stanford, it is crucial to discover strategies to concentrate on your well-being, happiness, and health. Stanford offers wellness services available for all students on campus. For students' well-being, one of the best ways to meet people is to join one of the seven community centers at Stanford. In addition to offering a variety of academic resources, networking, mentorship, and leadership opportunities, community centers can assist you in connecting with a larger community.
Stanford is situated in Northern California, in the center of Silicon Valley, a distinctive setting teeming with cutting-edge high-tech companies and startups. Stanford is renowned for its entrepreneurial culture, and the campus community strongly embraces the pioneering spirit of the West. It's no wonder why a lot of students choose Stanford and moved away a thousand miles from home because of the countless opportunities you can have in this institution.
In addition, with more than 70 academic options spread across three undergraduate schools at Stanford, many students choose to major in interdisciplinary fields. Students engage in independent or group research projects outside of the classroom and engage in public and community service initiatives.
More than 97% of Stanford's undergraduate students reside on campus. The school's 650+ student clubs reflect the students' deep ties to campus life and enhance Stanford's social, cultural, and educational experiences. Furthermore, in the past 45 years, Stanford has won at least one NCAA title and boasts nationally-ranked athletic programs. Stanford athletes have won 296 Olympic medals in total.
Stanford is a top university by almost all standards. It is one of the top universities in the nation. Because of its prestige and popularity among students, the institution has a very low acceptance rate of 3.95%. Some people might be discouraged by this and stop considering Stanford altogether, but students should remember what the university has to offer in the first place.
If you would like to experience Stanford campus life, you should prepare early for your application. To get through the tough admissions process, AdmissionSight is ready to assist you. Book an initial consultation with AdmissionSight experts to discuss your strategies for college admission.