Internship Opportunities for High School Students
How to get an internship in high school?
Are there internship opportunities for high school students? Students who have their college years planned out often ask, "How to get an internship in high school?" It's crucial to start the intern program early. Students sometimes wait until their senior year to look for internships, which limits their ability to consider other choices.
If you applied for an internship during your first year of high school and didn't like it, you have three more years to look at alternative opportunities. Learning where you fit best in the working environment will ultimately pay off in the long run.
So, are there internship opportunities for high school students? Finding an internship is the ideal chance to hone your networking abilities. When you build relationships with people who have similar professional interests to your own, you are networking with the expectation that you can benefit from each other's expertise and experiences.
The good news is that your network probably already exceeds your expectations in size. The few individuals that might be able to put you in touch with internship opportunities for high school students are members of the family, colleagues and friends, teachers, and neighbors.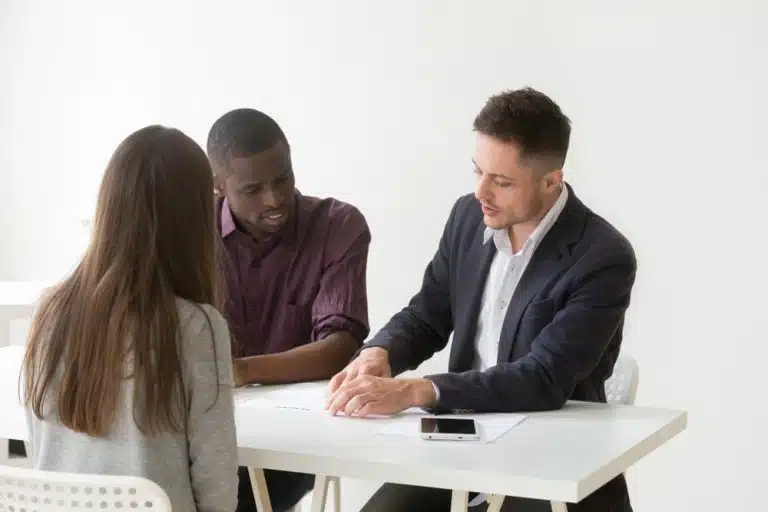 For community-based counseling, you should also consult your high school guidance counselor or the college and career center. Based on your objectives and the experiences of previous students, they can provide you with customized comments. Just keep in mind that your chances of landing an internship are increased the more people who know that you are looking. You should therefore cast a wide net.
Finding internship opportunities for high school students is aided by demonstrating your enthusiasm. Even if there aren't any open positions listed on their website, don't be afraid to study the organizations you're interested in and get in touch with them. Just be sure to brush up on your business email etiquette first. It offers a chance to hone your communication skills, find out more about the business, and get referred to other organizations, at the very least. The business might even commend your initiative and provide you with a place to work with them.
Internship Opportunities for High School Students
The internet is a fantastic resource for finding internship opportunities for high school students, as you are surely aware. AdmissionSight prepared some websites and examples of tools and online and offline internship opportunities for high school students that can be used as a jumping-off point:
Atlanta, Austin, Boston, and Chicago are just a few of the main cities where Chegg Internships lists internship opportunities.
The Met High School Internship Program offers museum internships to students who live in or attend high school in New York, New Jersey, or Connecticut.
The BRAINYAC program pairs high school students in Upper Manhattan and the Bronx with Columbia University neuroscientists for research-based summer internships in working laboratories.
The Microsoft Discovery Program is a paid opportunity for graduating high school seniors who live within 50 miles of the company's headquarters.
The Smithsonian Institution in Washington, D.C., runs Smithsonian Internships, which provide high school students with a range of programs at several Smithsonian museums.
High school students and community college students have the opportunity to perform multidisciplinary research projects during the summer through the Stanford Compression Forum Summer Internship.
Students entering grades 10, 11, or 12 can use the New York Historical Society's extensive resources to do research and share stories through the Student Historian Internship Program.
The Carnegie Museums of Pittsburgh have a small number of unpaid internships available to high school students at their four museums.
The Library of Congress offers a wide range of internships in and around Washington, D.C., some of which are open to high school students, as well as a paid work-study program.
In more than 100 cities, the Bank of America Student Leader Program connects around 300 juniors and seniors with charitable organizations. A national leadership summit is held concurrently with the paid internships.
At NASA facilities in Maryland, New York, Virginia, and West Virginia, high school students can participate in internships that combine research and hands-on learning.
Summer Internships for High School Students
Are there benefits to summer internships for high school students? There are plenty of internship opportunities for high school students, and other students opt to do internships during the summer.
High school students can develop their professional abilities and lay the groundwork for their future jobs through both physical and virtual internships. High school students can explore a variety of professional paths and areas of interest through internships to decide which job path they want to take in the future. Internships, both online and in-person, encourage this exploration and provide high school students with numerous chances to challenge their assumptions and think creatively.
A summer internship in line with that professional path can provide a student with an advantage over their peers if they are aware of it.
High school students who have completed internships can safely list abilities like cooperation, organization, professionalism, and written communication on their applications for college or professional employment. Additionally, internships train students for leadership positions at their colleges and employers.
What do you do at an internship?
Where you work will have a significant impact on your job duties and responsibilities throughout your internship. You could be making sales calls to potential customers for a company, running a scientific experiment, giving tours at an art gallery, or doing any number of other things.
Typically, you will spend your internship performing duties that are comparable to those of an organization's entry-level employees. You could also work in a variety of occupations to gain additional knowledge about various career options. You might collaborate with staff members, clients, other interns, yourself, or a combination of these people during your internship. Your supervisor will typically serve as your boss, give you the stuff to do, and ensure that you are comfortable during your internship.
Characteristics of a strong summer internship
Offers the intern frequent feedback that is constructive
Encourages interns to offer innovative ideas that help their businesses grow.
Educates the intern about the organization and the various roles within the company.
Aids students in creating and achieving their learning objectives
Involves more than just administrative and clerical work
Provides a mentoring program for interns at the business
The threshold for admission to prestigious universities continues to rise. Good GPAs, high ACT or SAT scores, and a diverse range of extracurricular activities used to be sufficient to guarantee admission to your child's first choice of college.
However, institutions are currently receiving unprecedented numbers of applications from bright, well-rounded students. As a result, in order to be noticed, your child must make a greater effort. Instead of attempting to participate in as many extracurricular activities as they can, they should focus on one or two and show a strong devotion to them.
There are plenty of ways for your child to stand out, but one of the best strategies is one that many parents and students overlook: internships. A student's academic and extracurricular standing can be improved by participating in a prominent internship.
So you might be thinking by now about how to get an internship opportunity in high school that will help you explore potential careers, put theory into practice, and stands out amongst other competitive college applicants. With all the things to think about when considering internship opportunities for high school students, AdmissionSight provides services that are specifically designed to help you get a better understanding of the college admissions process.
In order to maximize your chances of being accepted into the program of your choice, AdmissionSight wants you to strengthen your application. Please feel free to get in touch with us and schedule your introductory consultation now.