Introducing Warwick University
Introducing Warwick University
Warwick University is a relative newcomer to the family of British universities, many of which date back over five centuries since it was established in 1965.
Nonetheless, it has rapidly risen up the rankings over the past 50 years and is currently ranked 8 in the UK and 61st overall. It also won the  Sunday Times Teaching Quality Award and finished second in the category for University of the Year in 2021. Warwick, a modern public research university with a 290-hectare campus surrounded by woods and blessed with ponds, geese, and ducks, is actually on the outskirts of Coventry, the heart of the West Midlands, as opposed to being in Warwick, whose imposing castle is well-known to tourists from all over the world.
Warwick University, a member of the esteemed Russell Group, the UK's version of the Ivy League, ranks third in the group for student satisfaction. While many alumni mention the demanding workload and the need to concentrate on studying, it is incredibly difficult to find any criticism of this outstanding British university.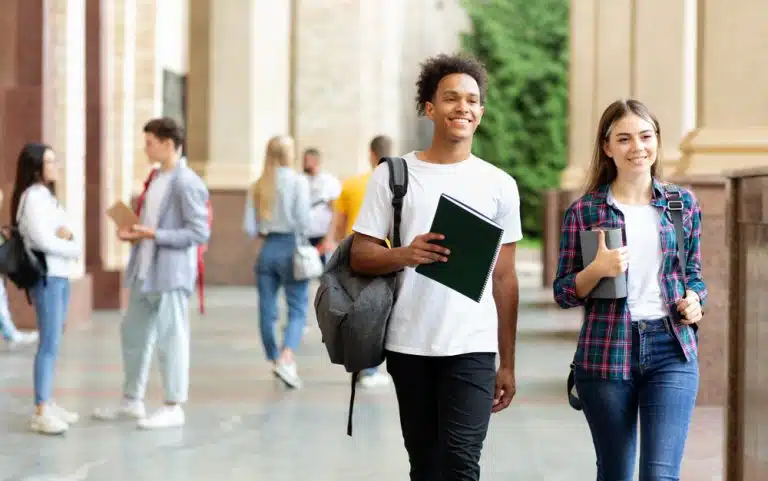 Nowadays, there are over 26,500 students attending Warwick, and 9% of them are from the EU. Depending on the programme, the acceptance rate ranges from 7 to 13 percent, so you'll need to do well in your secondary school examinations to ensure your position.
Where is Warwick University?
So where is the University of Warwick? Well, the exact address is Coventry CV4 7AL, UK but let's discuss further in order for you to visualize what a great location it is.
The West Midlands region of England, which is a thriving and diversified area with a rich history and culture, is where Warwick is situated. Nearby, students can explore and interact in the city center. Stratford-upon-Avon, Kenilworth, and Leamington Spa are all nearby towns as well. Coventry is only a short train trip from Birmingham, the second-largest city in the UK, and London is only one hour away.
Students at Warwick are always able to access the following facilities on campus:
NHS Health Centre
Grocery store
Banks
Laundrette and dry cleaners
Pharmacy
Travel agent
Amazon lockers
Warwick keeps making investments in the community and campus infrastructures. The new Faculty of Arts building is the most recent investment made on the Warwick campus. The Faculty of Arts departments are all housed under one roof in this creative facility that is located in the center of the university. As part of the university's GBP 49 million investment in sports and health, there is also a Sports and Wellness Hub. An art museum, three movie theaters, two theaters, a studio, and a music hall with 1,500 seats are just a few of the outstanding amenities available at the recently rebuilt Arts Centre.
Future-focused, Warwick is also investigating and creating cutting-edge technologies to lessen reliance on fossil resources.
The University of Warwick is a desirable alternative for students who want to continue their education in the UK since it provides a top-notch education and a friendly, active learning atmosphere.
Why study at Warwick University?
Now let's talk about why you should study at Warwick University. There are numerous benefits to thinking about attending the University of Warwick. Universities in the Russell Group include Warwick. Top among them are the following:
Reputation
The University of Warwick has a solid reputation for teaching and research and is consistently rated as one of the best universities in the UK and the entire world. Due to the fact that employers frequently favor graduates from prestigious colleges, this may be advantageous for your future employment possibilities.
Education Quality
The university provides a variety of excellent academic programs with a focus on giving students a well-rounded education that includes opportunities for hands-on learning and independent study.
Campus and facilities
The University of Warwick has a large and modern campus, with state-of-the-art facilities for teaching, learning, and research. With quick access to neighboring cities and attractions, the school is situated in a pleasant and safe neighborhood.
Extracurricular activities
Sports teams, clubs, and societies are just a few of the many extracurricular activities available. Making new acquaintances and discovering hobbies outside of your studies can both happen through this. especially for pupils from other countries.
How to get into University of Warwick UK as an American
One of this topic's FAQs is actually how to get into University of Warwick UK as an American. Apparently, a lot of US students aspire to enroll in this prestigious institution. Let's discuss the steps you'll take:
Step 1: Choose a course
The first and most crucial step when beginning your quest to study in the UK is to enroll at Warwick University. There are 196 courses available at the University of Warwick right now. You may need to select if you want to spend a semester or an entire year studying abroad because Warwick has agreements with several foreign colleges, including:
Columbia University, New York
McGill University, Montreal
Cornell University, Ithaca, New York
Sciences Po, Paris
Balsillie School of International Affairs, Ontario
Monash University, Melbourne
and grants both dual postgraduate degrees and single postgraduate degrees.
You might already be certain of the course of study you want to pursue and only need to choose a university. If this is the case, contact AdmissionSight by phone or email and we will help you weigh your possibilities.
Step 2: Fill in a UCAS application online.
The UCAS system, which is used by all British universities, processes applications, and the 15 January deadline means that you should start gathering your materials, drafting your personal statement, and gathering your references well in advance. UCAS is a digital platform. Once you have received and accepted your offer of a seat, you will also need to apply for a student visa because the UK has exited the European Union. The visa application process adds a stage to your application even though it is not exceptionally drawn out or difficult.
Because the University of Warwick is quite competitive and about 85% of applicants are turned down, you must make sure that you submit a stellar UCAS application to increase your chances of being accepted.
According to Warwick University, it is seeking candidates with both academic potential and a high level of motivation.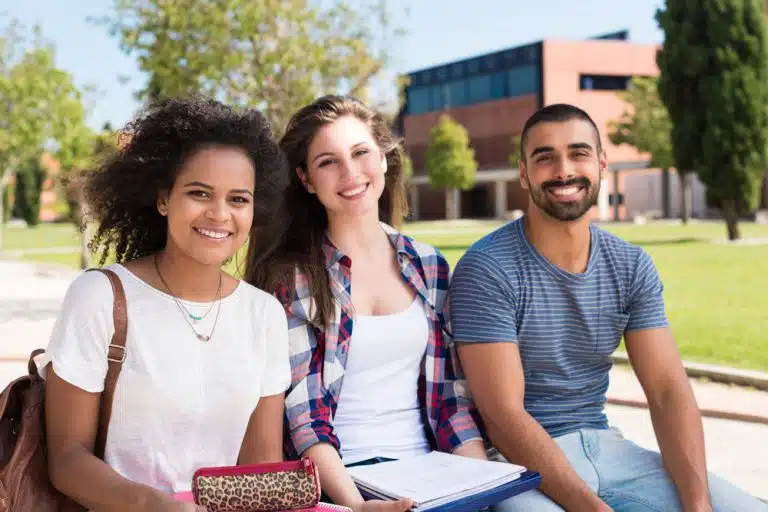 The university will examine your expected grades, academic references, and your compliance with its conditions, which are:
understanding of English. When you begin your study, you must provide a language certificate that is no older than two years and one month. As language requirements are broken down into three categories, the grade you are asked for depends on the course. For instance, you must fall into Category A and have an overall IELTS score of 6 with a minimum of 5.5 in each component if you want to study engineering or chemistry. Nonetheless, you must pass IELTS with a score of 6.5 and no less than 6 in each subject if you want to study classics or media and creative industries. Last but not least, IELTS must be passed with an overall score of 7 and no less than 6.5 in each section for applicants to PPE or educational courses.
A grade of C or above in math or a science at the level equivalant to the UK GCSE is also required by the University of Warwick. Call Elab and we will check and give you advice if you are uncertain about whether you have satisfied these requirements in your native country.
Step 3: Write a strong Personal Statement
The University of Warwick gives your Personal Statement a lot of weight when evaluating your UCAS application because it is a significant component of it.
Being accepted or rejected can depend entirely on your personal statement. The following are some key ideas that come from the mission statement of Warwick University:
Your personal statement needs to be academic in nature and include the topic you wish to study.
When presenting information regarding books and articles you have read about the subject, in particular, you must show your dedication to the course and exhibit critical thinking.
The majority of your personal statement—70–80 percent—must be devoted to explaining why you want to be admitted to this course. The remaining 20–30 percent can be used to talk about your interests and experiences, as long as they are linked in some way, of course. Also, your hobbies should support your skills and show how you will apply your advantages to the course. Also, Warwick University takes pride in its interdisciplinary teaching and learning, attempts to make connections between the course's various topics, and demonstrate how they affect one another.
The personal statement must have proper grammar, be free of typos, demonstrate an understanding of essay structure, and conclude with a conclusion. Ensure that your sentences are precise and short.
Just emphasize transferable talents that are directly linked to the course; Warwick is not interested in teamwork, time management, etc. For instance, communication skills are crucial if you are applying to study media, although this isn't always the case for other courses.
Explain your long-term objectives in the Personal Statement and why the course is necessary to help you reach them.
Avoid using humor in your personal statement because you never know who will read it.
Step 4: accepting an offer and apply for a student visa
You will receive a CAS (which indicates you have been allocated a place by Warwick; you will need the CAS number for immigration purposes) once you have been offered and accepted a place at Warwick University through the UCAS website, and you will then need to apply for a student visa. To apply online, click this link.
The entire procedure takes about three weeks, and you have six months after receiving your CAS to submit your visa application.
How to get into University of Warwick – practical information
Location
Birmingham International Airport is 20 minutes distant by car from the University of Warwick, and London is an hour away by train. Leamington, Warwick, Leicester, and Stratford-upon-Avon are all easily accessible.
Modern
Warwick was dubbed "the most digitally savvy institution in the UK" by Virgin Media.
Art and Design
The Warwick Arts Centre, the largest arts venue outside of London, welcomes 300,000 visitors a year and presents musicals, theater, comedies, and visual arts.
Tution Fees
International students' tuition costs range from £17,000 to £22,000 per year, and there are both merit- and externally-based grants available.
Business Centre
The commercial value of Warwick University's research is utilized and the university has very strong ties to the corporate community. The Warwick Business School is located in London's Shard and is ranked fourth in the UK and 23rd overall.
Societies and Clubs
On campus, there are 67 sports groups and 260 societies.
Writers
The well-known feminist author Germaine Greer taught at Warwick.
Accommodation
If Warwick University is their top UCAS option, first-year students have assured housing in one of the university's 6,300 rooms. Most second-year students relocate to Leamington, Kenilworth, or Coventry, which are nearby. According to calculations, students should set aside £1000 a month to pay for all of their expenses, including rent or other housing fees, food, a mobile phone, books, and transportation.
What you should do NOW
Warwick University focuses on academic achievements and potential, so this is where you must concentrate, to ensure that your secondary school results are brilliant. In addition, it is never too early to start thinking about writing your Personal Statement.
Browse the modules and the course overview to identify the topics and ideas you want to focus on, the books you want to examine, and the controversies or fashions that have caught your eye.
Compose the first draft, edit it, then start writing the second. Send an expert—like an AdmissionSight admissions expert—your personal statement for their feedback and ideas.
Next, rewrite it. You only have 4000 characters total, including spaces, to create an impression and make your case for a spot on the course of your dreams. Keep that in mind. Make sure your spelling, grammar, sentence structure, and punctuation are flawless.
Referrals are important. Choose your referee carefully, meet with them, discuss your plans, explain why you are applying to this course at the University of Warwick, and give them an idea of what the course will cover so that their reference addresses specific subjects and avoids being general and full of clichés.
If necessary, retake the test if your language competency certificate is more than 18 months old.
Do not be afraid to ask for help if you have questions while putting together your application and supporting materials. AdmissionSight has a high success rate of more than 75%. AdmissionSight has taken care of students in the past and will continue to do so in the future.
At AdmissionSight, you have access to a variety of resources and professionals for assistance with the application process. If you have specific questions about the degree program, don't hesitate to contact the professionals.