Johns Hopkins Class of 2025 Statistics
How Many Applicants Did Johns Hopkins Get for the Class of 2025?
How many applicants did Johns Hopkins get for the Class of 2025? Johns Hopkins Class of 2025 statistics presents a total of 38,725 applications for the Class of 2025. With only 2,476 selected for admission, 6.4 percent of the applications were accepted. This is lower than the 8.78 percent recorded the previous year. From a total regular decision applicant pool of 33,236 students, Johns Hopkins University accepted 1,652 students into the Class of 2025. They are added to the 824 students who submitted their early decision and were offered admission in December and February.
The following chart exhibits the number of applications received and the acceptance numbers for the past two years.
Johns Hopkins University Statistics for the Classes of 2024 and 2025
| | | | |
| --- | --- | --- | --- |
| | Class of 2024 | Class of 2025 | |
| Total Applicants Received | 29,655 | 38,725 | |
| Total Admitted Applicants | 2,604 | 2,476 | |
| Overall Admission Rate | 8.80% | 6.40% | |
The class is made up of students from 89 different countries, including China, India, South Korea, and Canada, in addition to the 49 states and the District of Columbia that make up the United States of America.
The students who were accepted into the program have already established themselves as academic and personal achievers of the highest caliber. A filmmaker whose work has been featured in Discovery and National Geographic, the creator of an electric car and a bamboo bike, a racial justice activist who leads campaign initiatives and conducts legislative policy, a researcher on underwater robot archaeology, the founder of a malaria youth intervention program in Ghana, the author of the bestselling book on Amazon in the category of Asian History for Young Adults, and the inventor of an artificial heart are some of the people who have been offered admission.
Between the years 2020 and 2021, there was a sizable increase in the total number of applicants to Johns Hopkins University. The pandemic and Johns Hopkins University's decision to make taking standardized tests optional are probably to blame for this growth.
How Many Students Are Enrolled At Johns Hopkins?
How many students are enrolled at Johns Hopkins? Only 1338 applicants were accepted into Johns Hopkins University in 2021, despite the fact that 38,725 people had submitted applications to study there. The incoming first-year class at Johns Hopkins University consisted of 1,338 students in its inaugural year.
Johns Hopkins Class of 2025 statistics revealed that 98% of the students who were granted admission had finished in the top 10% of their high school class. It is very important to improve your application in any way that you can, including getting high scores on the SAT or ACT, as this will help set your application for Johns Hopkins apart from the other applicants.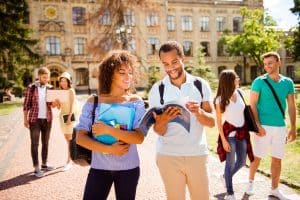 The difficulty of the applicant's secondary school record, the grade point average, the scores on standardized tests, the essay, and recommendations, as well as the applicant's character and personal qualities, are the six aspects that Johns Hopkins University considers to be "very important" in their admissions process.
The admissions committee considers factors such as class rank, extracurricular activities, and talent or ability to be "important." Volunteer work, first-generation status, state residency, geographic residence, legacy status, ethnicity, and paid work experience are some of the factors that are "considered" in the decision-making process.
When carrying out a holistic review, the admissions committee is looking for evidence of the following:
1) Academic Character: "How do you demonstrate your academic passions? What is important to you?"
2) Impact and Initiative: "We urge students to think about how they can make a difference through service, leadership, and innovation."
3) Personal Contributions: "We're looking for students who are eager to follow their interests at the college level and are enthusiastic about joining the campus community."
How Diverse Is Johns Hopkins University?
Johns Hopkins University has a strong commitment to upholding the dignity and equality of all people, regardless of factors such as age, disability, religion, sexual orientation, gender identity or expression, marital status, pregnancy, race, color, ethnicity, national origin, age, marital status, pregnancy, veteran status, or gender identity or expression.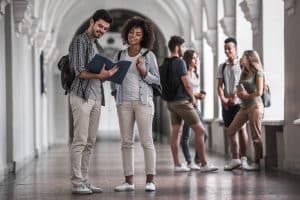 Let's take a look at the answer to "How diverse is Johns Hopkins University?" by taking a look at Johns Hopkins Class of 2025 statistics.
Regarding the location, the current undergraduate student body is made up of the following:
Students from all 50 states of the United States.
Students hailing from 61 different countries around the world.
Students who live as close as 2.4 miles away from campus as well as students who live as far away as Indonesia
The level of competition is at its highest among those who hail from states that consistently produce an overwhelming number of qualified applicants (the entire Northeast & the West Coast). It is more likely that the fact that you live in a state with a lower population density, such as Montana, South Dakota, or Nebraska, will give you an advantage when applying to colleges and universities.
In terms of the students' ethnic identities, the incoming first-year students in the fall of 2021 were broken down as follows:
Asian Americans: 28%
White: 19%
Hispanic: 19%
African Americans: 15%
American Indian: 3%
International: 15%
The following is Johns Hopkins Class of 2025 statistics breakdown when considering gender:
What Stats Do You Need To Get Into Johns Hopkins?
What stats do you need to get into Johns Hopkins? To fulfill one of the requirements for admission to Johns Hopkins University, prospective students must have a high-grade point average. According to Johns Hopkins Class of 2025 statistics from the year before, the average grade point average (GPA) of students who were accepted into the class of freshmen was 3.74 on a scale of 4.0. According to this score, the university will only accept students who were in the A- group during their time in high school.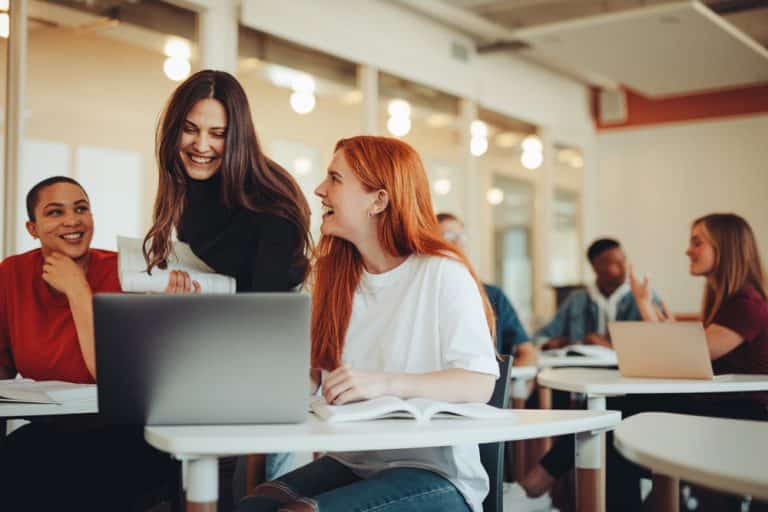 When it comes to the admission requirement of having the highest average GPA, Johns Hopkins University is ranked #5 in Maryland. The following table provides an overview of the Johns Hopkins University GPA requirements and the level of competition they represent:
| | | |
| --- | --- | --- |
| GPA | JHU Acceptance Rate | Competitiveness |
| Above 3.75 | 59% | Good |
| 3.50 – 3.75 | 26% | Below average |
| 3.25 – 3.50 | 11% | Reach |
| 3.00 – 3.25 | 3% | Reach |
| 2.75 – 3.00 | 1% | Low |
ACT Requirements for Johns Hopkins University
The applicant's ACT score is another important factor that has a significant impact on the acceptance rate at Johns Hopkins. Candidates must have an ACT score of at least 34 in order to be admitted to the university. Almost 51% of the applicants include their ACT score in their application for admission.
In addition to this, applicants who are selected for an interview are ranked in the top one percent of all students who take the ACT nationwide. Applicants who have a score that is greater than 35 will be given top priority when it comes to admission decisions. Nevertheless, the institution has on occasion admitted students with scores as low as 33 in particular circumstances.
The table that follows offers a comprehensive illustration of SAT scores and how competitive they are for admission to Johns Hopkins University:
| | | |
| --- | --- | --- |
| ACT Score | JHU Acceptance Rate | Competitiveness |
| Above 36 | Above 17% | Good |
| 35 – 36 | 11 – 17% | Above average |
| 34 – 35 | 7 – 11% | Below average |
| 33 – 34 | 4 – 7% | Reach |
| Below 33 | Below 4% | Low |
| | | |
SAT Requirements at Johns Hopkins University
When deciding whether or not to accept an applicant, JHU places a significant amount of weight on their SAT score. The previous year, approximately 48% of applicants submitted their SAT scores with their application for admission. As a consequence of this, the institution has requirements for SAT scores that are regarded as being extremely difficult.
Johns Hopkins Class of 2025 statistics data from admissions from the previous year indicates that successful applicants have an average SAT score of 1470 out of a possible 1600 points. Anyone with a score that is lower than the average will have a difficult time getting accepted.
The admissions process at Johns Hopkins University has been ranked as having the highest SAT requirement of any school in the state of Maryland. However, the admissions officers have granted enrollment to students who had a score of 1420 in specific instances.
The following table presents an illustration of a candidate's admissions prospects in accordance with their SAT score:
| | | |
| --- | --- | --- |
| SAT Score | JHU Acceptance Rate | Competitiveness |
| Above 1560 | Above 17% | Good |
| 1515 – 1560 | 11 – 17% | Above average |
| 1470 – 1515 | 7 – 11% | Below average |
| 1425 – 1470 | 4 – 7% | Reach |
| Below 1425 | Below 4% | Low |
Students all over the world have been faced with unprecedented obstacles as a result of the COVID-19 pandemic. These obstacles range from problems with online access and distance learning to the cancellation of standardized tests, extracurricular activities, and enrichment opportunities.
Because COVID-19 will continue to have an effect on testing availability and access, Johns Hopkins University will no longer require applicants to take standardized tests beginning with the application year of 2025–2026. If you are applying to Hopkins to be a part of the class that will enter in the fall of 2023, 2024, 2025, or 2026, you will not be required to submit your test scores in order to be considered for admission.
Students who choose not to submit their test scores will not be penalized in any way as a result of this process. The way in which applicants manage both their academic and personal responsibilities has always been a primary focus of the Johns Hopkins admissions process. The academic character, impact and initiative, and compatibility with their community are the primary focuses of the school's holistic approach.
What Is So Special About Johns Hopkins University?
Johns Hopkins University (JHU) is a prestigious private institution of higher learning that was established in 1876 and is located in Baltimore, Maryland. It was named after its first benefactor, the American abolitionist, philanthropist, and businessman Johns Hopkins. His name lives on in the university.
The phrase "Knowledge for the world" is the motto of the educational institution.
The Homewood campus in Baltimore is where the majority of Johns Hopkins' undergraduate and graduate degree programs are housed. In addition, the university maintains full-time campuses in the surrounding areas of Maryland, Washington, D.C., Italy, and China. The German university model that was developed by Wilhelm von Humboldt and Friedrich Schleiermacher was adopted by Johns Hopkins University in the United States, making it the first university in the United States to emphasize research.
Not only was Johns Hopkins University the first research university to be established in the United States, but it also was and still is a pioneer in a number of other fields. Particularly noteworthy are its medical facilities, which are recognized throughout the world, as well as its medical training program, which was a pioneer in the acceptance of women into the field.
What is so special about Johns Hopkins University? Students often hear about Johns Hopkins for the first time in connection with the Johns Hopkins University School of Medicine. This school is well-known for being a popular option for students who are interested in pursuing careers in the medical field or researching various aspects of the biomedical sciences.
The School of Medicine is particularly famous for being a place in which research and teaching are closely intertwined. This provides students with a hands-on academic environment in which scientific education and patient care go hand in hand, which has earned the School of Medicine a great deal of notoriety.
Johns Hopkins University continues its long-standing tradition of conducting innovative research and maintaining rigorous academic standards. As a result, the university has been responsible for the education of a number of Nobel laureates and a large number of alumni who have achieved success in a wide variety of fields.
It is well known that Ivy League schools produce graduates who go on to have successful careers, and Johns Hopkins is no exception. Oscar and Grammy winners, Pulitzer Prize-winning authors and historians, and even a former President of the United States are just some of the well-known people who attended Johns Hopkins University and went on to achieve success in their respective fields after graduation.
It is instructive that the most well-known alumni of the university come from such a wide range of backgrounds and have pursued such a wide variety of careers: from the Nigerian author Chimamanda Ngozi Adichie, whose novel Half a Yellow Sun was recently voted as the best Women's Prize for Fiction winner of the past 25 years, to the ecologist and biologist Rachel Carson, who shocked the world with her detailed account of how pesticides affect people and the environment, to Woodrow
It should come as no surprise that Johns Hopkins University has such a solid reputation for motivating students from all walks of life to develop an insatiable appetite for learning about the world around them and to forge their own paths.
When the university was first conceived, its founders had the overarching goal of enhancing not only the knowledge of its students but also the collective body of human knowledge. This objective is accomplished to a large extent by Johns Hopkins University through its pursuit of external knowledge, as well as through the education and preparation of students to be able to locate such knowledge and disseminate it throughout the world.
On the other hand, the nature of human beings encompasses not only the external and the physical but also the internal and the spiritual. When a person's moral fiber is not fully developed, they run the risk of abusing the knowledge they acquire, which may result in the suffering of those around them.
Training in the practical aspects of life is necessary, but advancements in human knowledge that will truly benefit society depend not only on that preparation but also on the cultivation of inward knowledge. This is the goal that Johns Hopkins aspires to achieve.
Students at Johns Hopkins University have a strong desire to effect positive change. You won't be able to coast through your undergraduate and graduate studies here without any effort.
You are going to have access to a wealth of resources and possibilities that will allow you to take something meaningful to you, mold it into something that is uniquely yours, and transform it into something extraordinary. Regarding the fit of things, if it is something that interests you, I believe Hopkins could be a fantastic fit for you.
If you think you would be a good fit for Johns Hopkins, looking through Johns Hopkins Class of 2025 statistics can help you gauge your chances of being an admit. You may also check AdmissionSight's insider insight regarding successful college admissions. At AdmissionSight, we have over 10 years of experience guiding students through the competitive admissions process to get accepted to the top universities in the world. Feel free to set up an appointment today to book your initial consultation.