Johns Hopkins' Transfer Acceptance Rate
What is the transfer acceptance rate at Johns Hopkins?
How many transfer students does Johns Hopkins accept each year? The prestigious Johns Hopkins University is a highly selective institution that is well-known for the academic rigor of its programs and the exceptional research possibilities it provides.
Johns Hopkins' transfer acceptance rate is relatively low, with only a fraction of those who apply being granted admission every year.
To give you an overview, the number of students who applied to transfer to Johns Hopkins in 2019 was 1303, and only 122 students were accepted.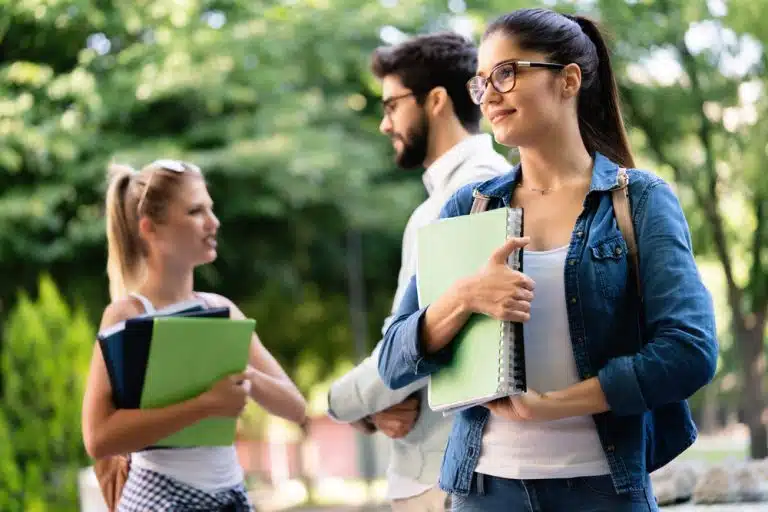 Thus it shows that Johns Hopkins' transfer acceptance rate is only around 9.36%. This demonstrates how competitive the admissions process is at Johns Hopkins.
Who can transfer to Johns Hopkins?
Who is eligible to transfer to Johns Hopkins University?  To be eligible to transfer to Johns Hopkins University, you must meet all of the requirements outlined in the following eligibility to transfer criteria:
Transfer students are only accepted for the fall semester.
Students who have not finished their bachelor's degree or equivalent at another university are eligible to apply.
If you already have a degree, you are encouraged to look into Johns Hopkins graduate programs to pursue your interests further.
Transfer applicants must have earned more than 12 semester-based courses at another institution and have graduated from high school.
If you graduated from high school and are already enrolled in college but do not have more than 12 credits, or if you are enrolled in a dual enrollment or early college program, you should apply as a first-year student.
Johns Hopkins does not need transfer students to have previously taken any specific courses. Instead, they provide general advice to help you plan for a smooth transition.
They analyze your courses from other schools and institutions as part of the application screening process.
If you are admitted, you will be given a preliminary evaluation that includes an estimate of your acceptable credits. When you enroll, an official credit review will commence.
How you pursue your academic goals, the extent to which you contribute to the learning environment, and the extent to which you engage with your interests outside of the classroom are also taken into consideration.
The roles you've played and the influence you've made inside your own family and community, as well as within other groups such as clubs and organizations, occupations, and internships, are taken a look at as well.
Your beliefs, aspirations, and how they envision you developing as a member of the Hopkins community are also examined.
What are the transfer requirements at Johns Hopkins?
What are the prerequisites for transferring to Johns Hopkins University? Given that Johns Hopkins' transfer acceptance rate is competitive, you need to fulfill all of the requirements to show that you are worthy of the transfer admission.
When determining whether or not you are a good fit for Hopkins, the admission committee looks at several different facets of your background, including your involvement, academic achievements, and personal traits.
Transfer students who are interested in enrolling at Johns Hopkins University must comply with many stipulations before submitting an application. These prerequisites consist of the following:
A minimum of 24 semester hours of college-level education, or its equivalent, completed at an institution that has been granted accreditation.
A cumulative grade point average (GPA) of at least 3.0 on a scale of 4.0.
All college transcripts, including those from dual enrollment, summer, or extension classes, from any and all educational institutions you have attended.
If fewer than 24 semester hours of college-level coursework have been completed, a submission of official high school transcripts and standardized test scores (SAT or ACT) is required.
You are also required to submit two letters of recommendation written by college professors or instructors who are able to comment on your academic abilities and potential for success at Johns Hopkins.
A personal statement or essay in which you explain why you want to transfer to Johns Hopkins University, your academic and professional ambitions, and how well you see yourself fitting in at Johns Hopkins.
In the event that English is not the student's first language, they will be required to submit their scores from either the TOEFL, IELTS or PTE.
It is essential that you are aware that Johns Hopkins does not provide an "early action" or "early decision" option for transfer applications.
In addition, the undergraduate program at Johns Hopkins University is the only one that welcomes transfer students; the university does not admit transfer students to its graduate programs.
The university students delight in sharing other points of view, drawing wisdom from their own experiences, and are motivated to try out new activities.
As Johns Hopkins looks over your application, one of its primary goals is to gain an understanding of how you have excelled academically and contributed to the culture of your school, the extracurricular activities you've participated in, and the community at large.
Every component of the application helps the admission committee get a better understanding of how well your experiences and beliefs connect with those of Hopkins.
In addition to having one of the most competitive admissions processes, Johns Hopkins' transfer acceptance rate is also one of the nation's lowest.
However, if you put in a lot of effort, maintain your concentration, and make sure you're well-prepared, you can improve your chances and it will be possible for you to become a part of the dynamic student body.
Furthermore, AdmissionSight is here to assist you in any other way. For more than a decade, we have been supporting students in securing admission to their desired colleges.  Please contact us so that we can schedule a meeting time.