Northwestern Cost of Attendance
Nestled in the picturesque city of Evanston, Illinois, Northwestern University is renowned for its world-class education and diverse academic opportunities. As prospective students navigate the exciting journey of exploring this top-ranking school, it is crucial to delve into the Northwestern cost of attendance to equip them with the necessary insights to make informed decisions about their academic and financial future.
This guide aims to demystify the cost of attending Northwestern, providing a comprehensive guide to deciphering the expenses and exploring available financial aid options.
How Much Does It Cost to Go to Northwestern for One Year?
When planning to attend Northwestern University, it is crucial to understand the cost of attendance to effectively budget for the entire academic year and explore the financial aid options available.
To gain a comprehensive understanding of the Northwestern cost of attendance for one year, let's explore the different components that contribute to the overall expense by looking at the estimated student budget for the 2022-2023 academic year:
Tuition and Mandatory Fees
Tuition and fees at Northwestern are the same for in-state and out-of-state students. The amount is based on your enrollment status, such as full-time or part-time. For the 2022-23 academic year, full-time tuition and fees amount to $62,391, with additional mandatory fees totaling $1,077.
Housing and Meals
The cost of housing and meals depends on your living arrangements. For on-campus students, the estimated cost is $19,440, covering an average double room and an unlimited meal plan. If you choose to live in an off-campus apartment, the estimated cost remains the same.
However, if you live with relatives and commute, the estimated cost reduces to $2,871.
Books and Supplies
Northwestern estimates the cost of books and supplies to be around $1,590 per year. This includes required course materials and school supplies, with the figure based on averages derived from the actual cost of purchasing some new and used books.
Personal Expenses
Personal expenses cover incidentals and living expenses, including clothing, toiletries, entertainment, and social activity dues. The estimate for personal expenses is approximately $2,052 per year, based on standard costs. However, individual spending decisions may vary.
Transportation
Northwestern includes a standard allowance for transportation expenses from your home to campus. The estimated cost for transportation is $1,200 per year, considering local commuting or occasional trips.
For students living with their relatives, the transportation expenses are estimated to be $840.
Loan Fees
If you opt for a Federal Direct Loan, the cost of attendance includes an allowance for average origination fees. This component costs around $54 per year.
So, how much does it cost to go to Northwestern for one year?
The estimated total Northwestern cost of attendance varies based on the chosen living arrangement. For students living on-campus or at an off-campus apartment, the total cost comes to $87,804. Alternatively, living with relatives and commuting results in a total cost of $70,875.
Moreover, it's important to note that students enrolling in the Northwestern Student Health Insurance Plan should budget an additional $4,698. Northwestern University requires all full-time students to have health insurance coverage, either through NU-SHIP or their own or their parent's health provider.
Remember that these figures are estimates, and your actual costs may vary. By comprehending the expenses of attending Northwestern, you can better plan your finances and explore available resources and financial aid options.
What Are the Different Types of Financial Aid Offered at Northwestern University?
Financing your education at Northwestern University is a crucial aspect of the college planning process. Understanding the different types of financial aid available can greatly impact your ability to pursue higher education.
Students often ask, "What are the different types of financial aid offered at Northwestern University?"
Let's examine the various forms of financial aid offered at Northwestern University, ranging from scholarships and grants to work-study programs and student loans.
By familiarizing yourself with these options, you can navigate the financial landscape and make informed decisions about funding your Northwestern education.
Scholarships & Grants
Scholarships and grant assistance provided by federal, state, and institutional programs are designed to support students based on their demonstrated financial need. These programs aim to offer financial aid in the form of scholarships or grants, considering the financial circumstances of the students.
Northwestern Scholarships: In the 2022-23 academic year, the university awarded over $200 million to undergraduate students, with approximately half of undergraduates receiving a Northwestern University Scholarship.
Federal/State Grants
Federal Pell Grant: The Federal Pell Grant is the largest federal grant program designed to assist students from low-income families. It is awarded to degree-seeking undergraduate students without a bachelor's or graduate degree earned.
Federal Supplemental Educational Opportunity Grant (SEOG): The SEOG is a supplemental grant program that provides additional financial aid beyond the Federal Pell Grant. Pell-eligible students demonstrating high need are considered for this assistance.
Illinois Monetary Award Program (MAP): The MAP is a state-administered grant program specifically for Illinois residents. Eligible students must be enrolled at least half-time at an approved Illinois postsecondary institution, complete the FAFSA by the state's deadline, demonstrate financial need, and meet other criteria set by the Illinois Student Assistance Commission (ISAC).
Outside Scholarships: Outside scholarships are funds awarded by entities other than federal, state, and institutional aid programs. Northwestern University incorporates these scholarships into a student's financial aid award, as required by federal regulations.
Federal Work-Study
The Federal Work-Study Program, established by Congress, offers students the opportunity to find employment that helps cover educational costs while gaining valuable work experience related to their academic interests. Northwestern University typically sees around 2,000 undergraduates participating in the program each year.
Eligibility for the Federal Work-Study program is determined based on financial need, and students must complete the Free Application for Federal Student Aid (FAFSA) as part of the application process.
Employment Options: Students are responsible for finding their own work-study employment opportunities, which are available both on and off-campus. Northwestern University hosts a work-study job fair at the beginning of each academic year, and a comprehensive listing of available jobs can be found on the Federal Work-Study Office website.
Non-Work-Study Options: For students who are not eligible for the Federal Work-Study program but are still interested in employment opportunities, non-work-study options are available. These students can explore on-campus positions such as working at the University Library, University Dining Services, or the University Phone-a-thon.
Additionally, Northwestern Career Advancement's QuadJobs provides a central job portal for part-time or one-off jobs in the surrounding communities, as well as non-work-study on-campus positions.
Loans
Northwestern University offers various loan programs to assist students and families in financing their education. These loans include federal student loans, institutional loans, as well as private education loans. It's important to carefully consider the terms and repayment options before committing to any loan.
Veteran Benefits
Northwestern University proudly supports veterans and active-duty military personnel in utilizing their GI Bill benefits. Eligible students can receive financial assistance for educational expenses through programs such as the Post-9/11 GI Bill, Montgomery GI Bill, and other military education benefits. The Veterans Services Office at Northwestern can provide further information and guidance.
Emergency Aid
Northwestern University understands that unforeseen circumstances may arise during a student's academic journey. In such situations, emergency aid may be available to provide temporary financial assistance to eligible students facing unexpected financial hardships. Students can submit an emergency aid request through the appropriate channels to explore available options.
From scholarships and grants based on financial need to work-study opportunities and loan programs, the university strives to ensure that students have access to the financial resources they need to afford the Northwestern cost of attendance and other college expenses.
By providing these diverse forms of assistance, Northwestern University aims to make education more affordable and accessible, empowering students to focus on their academic and personal growth without undue financial burden.
Tips for Managing the Northwestern Cost of Attendance
Attending Northwestern University is a significant investment in your education and future. While the expenses may seem overwhelming, proper financial management can help you navigate this financial commitment with confidence.
Let's delve into valuable tips for managing the Northwestern cost of attendance, ensuring a financially stable and rewarding college experience.
Create a Realistic Budget
The first step in managing your finances is to create a detailed budget that outlines your income and expenses. Consider all aspects of your college life, including tuition, housing, meals, textbooks, transportation, personal expenses, and entertainment.
Be realistic about your spending habits and identify areas where you can cut back or find more affordable alternatives. By adhering to a budget, you can track your expenses and avoid unnecessary financial stress.
Maximize Financial Aid Opportunities
Take advantage of all available financial aid opportunities, including scholarships, grants, work-study programs, and loans. Explore Northwestern University's financial aid resources and reach out to the financial aid office for guidance and support.
Additionally, actively search for external scholarships and grants to supplement your financial aid package. Remember, every dollar received in scholarships or grants is a dollar that does not need to be repaid.
Consider Off-Campus Housing
While Northwestern University mandates that all incoming first- and second-year undergraduate students, as well as undergraduate transfer students, fulfill the 2-year residency requirement, exploring off-campus alternatives after this period can potentially save you money.
Off-campus housing, such as apartments or shared living arrangements, may offer more affordable and more flexible rent options compared to on-campus housing.
However, consider factors like location, transportation costs, and safety when making your decision. Conduct thorough research and weigh the pros and cons before committing to off-campus housing.
Minimize Textbook Expenses
Textbooks can be a significant expense for college students. To reduce costs, consider borrowing textbooks from the library, purchasing used books, or exploring digital options.
Online platforms, such as Amazon or Chegg, often offer affordable textbook rentals or e-book alternatives.
Additionally, connect with classmates who have taken the same courses to potentially share or trade textbooks. By being resourceful and proactive, you can significantly lower your textbook expenses.
Explore Part-Time Employment Opportunities
Securing a part-time job can provide valuable income to support your expenses while gaining valuable work experience. Explore on-campus job opportunities or seek employment in the surrounding community.
Additionally, consider the Federal Work-Study program mentioned earlier, which provides employment opportunities specifically for students with demonstrated financial need.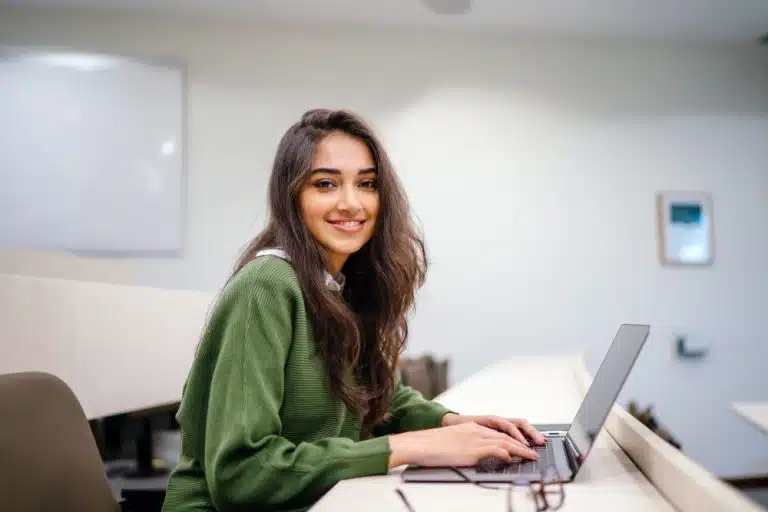 However, make sure to prioritize your academic commitments while balancing your work schedule to ensure success in both areas.
Seek Financial Guidance
If you find yourself facing financial challenges or need guidance on managing your expenses, do not hesitate to reach out for support. Northwestern University's financial aid office is there to assist you with any questions or concerns you may have.
They can provide personalized advice, help you navigate available resources, and offer financial planning tools. Utilize their expertise to make informed decisions about your financial well-being.
Managing the Northwestern cost of attendance requires careful planning, budgeting, and utilizing available resources. By creating a realistic budget, maximizing financial aid opportunities, exploring cost-saving options, minimizing textbook expenses, seeking part-time employment, and seeking guidance, you can effectively manage your finances and thrive academically.
Financial responsibility and proactive decision-making are critical to a rewarding college experience. Stay focused, stay determined, and take control of your financial future at Northwestern University.
Is Northwestern Worth It?
Choosing the right college is a significant decision that requires careful consideration of various factors, including academics, campus culture, and, of course, the financial investment involved. For prospective students, one crucial question often arises: Is Northwestern University worth it?
Let's discuss the value of a Northwestern education and explore the aspects that make it a worthwhile investment.
Academic Excellence
Northwestern University is renowned for its academic excellence and rigorous programs across various disciplines. The university's distinguished faculty members are experts in their fields, offering students unparalleled learning opportunities and mentorship.
Northwestern's commitment to research, innovation, and interdisciplinary studies ensures that students receive a top-tier education that prepares them for success in their chosen career paths.
Prestige and Network
The prestige associated with a Northwestern degree holds significant value in the professional world. Northwestern's reputation as a leading research institution opens doors to a vast network of alumni and industry connections. The university's strong alumni community spans diverse sectors, providing opportunities for internships, job placements, and mentorship.
The invaluable network you gain as a Northwestern graduate can have a lasting impact on your future career prospects.
Career and Internship Opportunities
Northwestern's location near Chicago provides students with access to a vibrant job market and numerous internship opportunities. The university's strong ties to local industries, businesses, and organizations enable students to gain real-world experience and build professional networks while still in school.
Northwestern's career services and dedicated faculty advisors also offer guidance and support in navigating the job market and securing internships, setting students up for successful career trajectories.
Holistic Learning Environment
Beyond academic pursuits, Northwestern offers a rich and diverse campus life. Engaging in extracurricular activities, clubs, and organizations allows students to explore their interests, develop leadership skills, and forge lifelong friendships.
Northwestern's commitment to fostering a well-rounded student experience enhances personal growth, promotes cultural understanding, and cultivates a sense of community. The university's vibrant campus culture contributes to a transformative and fulfilling college experience.
Financial Aid and Support
Northwestern University is dedicated to making education accessible to students from diverse socioeconomic backgrounds. The university offers a robust financial aid program, including scholarships, grants, work-study opportunities, and loan options.
Northwestern's commitment to meeting the full demonstrated need of aid applicants ensures that financial barriers do not hinder deserving students from pursuing their educational goals.
While the cost of attendance is a significant consideration, the value of a Northwestern education extends far beyond monetary investment. The university's commitment to empowering students, fostering intellectual growth, and preparing them for successful futures makes Northwestern a worthwhile choice for those seeking a transformative college experience.
Ultimately, the decision to attend Northwestern should be based on individual aspirations, goals, and values. For many, the combination of academic rigor, career prospects, personal growth, and lifelong connections make Northwestern University a compelling choice that is truly worth it.
Nowadays, college admissions have become increasingly competitive, with a growing number of highly qualified applicants vying for limited spots at top universities. AdmissionSight, a leading college admission consulting company, understands the competitive nature of college admissions, especially in prestigious institutions like Northwestern University.
AdmissionSight provides personalized guidance, offering valuable insights on creating a standout application. Our experienced counselors and consultants work closely with students, providing expert advice on crafting compelling essays, building a well-rounded resume, and preparing for interviews.
If you want to know more about AdmissionSight and the admissions process, schedule your initial consultation today!