Northwestern Curriculum
What type of curriculum does Northwestern have?
What kind of curriculum does Northwestern offer? The Northwestern curriculum is considered to be liberal arts, which indicates that the school places an emphasis on providing students with a well-rounded education in a wide range of topics rather than merely concentrating on one specific field of study.
Instead of simply producing specialists in one area, the goal of this kind of educational program is to cultivate graduates who are well-rounded and have a comprehensive awareness of the world.
In addition to a curriculum focused on the liberal arts, Northwestern University has a significant commitment to both research and innovation.
Because of this, students have access to a wide variety of research opportunities and can collaborate with faculty members who are among the best in the world to further their grasp of the subject they have chosen to study.
What are the academic requirements to attend Northwestern?
What are the academic prerequisites for attending Northwestern? The academic program of Northwestern University is organized with a strong commitment to research and innovation. This implies that in addition to the courses necessary for their chosen major, students are obliged to take a wide variety of classes in the humanities, social sciences, and natural sciences.
The educational program can be broken down into three main areas: the College of Arts and Sciences, the Weinberg College of Arts and Sciences, and the McCormick School of Engineering and Applied Science.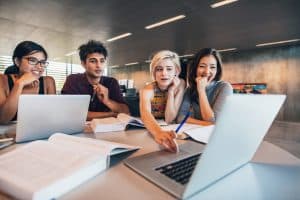 Each of these subfields offers students a curriculum that is comprehensive and multifaceted, to assist them in gaining a profound comprehension not just of their chosen discipline, but also of the wider world that surrounds them.
Students in the College of Arts and Sciences have access to a diverse selection of academic programs, including those in the fields of anthropology, economics, history, political science, psychology, and sociology, amongst others.
Students are expected to finish a series of required core courses in addition to the coursework for their major. These courses are designed to give students a grounding in the social sciences, natural sciences, and humanities.
The Weinberg College of Arts and Sciences, on the other hand, is Northwestern University's most comprehensive undergraduate college, and it features a wide variety of academic programs in the areas of the social sciences, natural sciences, and the humanities.
In addition to completing the coursework for their major, Weinberg students are required to take a series of core classes. These classes offer students a strong foundation in research, writing, and critical thinking.
Lastly, the McCormick School of Engineering and Applied Science at Northwestern University provides a variety of undergraduate degrees, including those in computer science, electrical engineering, and mechanical engineering, amongst others.
In addition to the coursework for their major, students at McCormick are expected to finish a series of basic courses that lay the groundwork for their education in areas such as mathematics, physics, and engineering design.
As a component of their total educational experience, students at Northwestern are strongly encouraged to engage in extracurricular activities in addition to their major and required courses. Some examples of these activities include participation in clubs, sports, and research opportunities.
Northwestern makes sure that students are equipped with the skills and knowledge necessary to achieve success in their chosen industry as well as in other areas of life thanks to the mix of demanding academics and an environment that is both supportive and challenging.
Is Northwestern's curriculum flexible?
Is the Northwestern curriculum flexible? Students at Northwestern University can pursue their individual interests and passions thanks to the university's adaptable course offerings, which also enable them to receive a well-rounded education.
Students can personalize their educational experience by tailoring it to their specific requirements and objectives, although there are certain core requirements that must be fulfilled by each student. The university offers a number of different ways for students to satisfy these core requirements.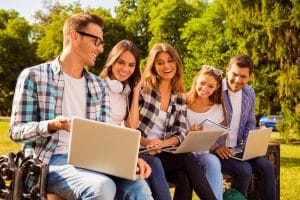 Students who are interested in pursuing a particular major, discovering new fields of study, or obtaining practical experience in their profession will find that the flexible Northwestern curriculum offers them the opportunities they require to be successful.
Is Northwestern's curriculum hard?
Is the academic program at Northwestern challenging? Northwestern University's curriculum might be demanding, but it is also designed to be rewarding and to provide students with the skills and information they need to excel in their chosen industry and beyond.
At Northwestern, the requirements of a student's chosen major, in addition to their specific skills and interests, help determine the level of difficulty of the coursework they are expected to complete.
However, the university provides a positive atmosphere as well as a variety of resources to assist students in achieving their academic goals. These resources include advising services, writing centers, and tutoring programs.
Northwestern offers committed and knowledgeable professors who are enthusiastic about teaching and have extensive experience in their professions. They are dedicated to assisting students in succeeding and are always accessible to provide assistance and support.
There are a few reasons why Northwestern is a great choice for students looking for a well-rounded and enjoyable educational experience. Northwestern has plenty to offer students of various backgrounds and interests.
Should you wish to pursue your studies at Northwestern, AdmissionSight got you covered. We can also provide you with advising, writing, and tutoring services.
We at AdmissionSight take a one-of-a-kind approach to assist students. We work with you to strengthen your application in terms of both content and presentation, helping you land that acceptance letter. In all that we do, we pay close attention to the smallest of details and use the right strategy to help you get into your dream school. Contact us to book your initial appointment.