Northwestern Motto
"Quaecumque Sunt Vera" This Latin phrase was adopted as the official Northwestern motto in 1890. It comes from the book of Philippians (4:8) in the New Testament, where Saint Paul is exhorting the Christians living in the city of Philippi, which was then in Greece. The phrase is translated as "Whatever things are true."
When it comes to rising to prominence in its field of operations, Northwestern University is possibly one of the institutions that best exemplifies the value of slow but steady expansion through time. Since the institution's founding in the 1850s,  guided by the Northwestern motto, it has demonstrated its ambition to be at the top of the line in terms of academics through the use of targeted and specialized academics.
The academic atmosphere at Northwestern, which is rigorous while also empathic, offers a robust balance of theory and practice, with an emphasis on leading-edge research, fresh information, creative expression, and the application of learned skills in real-world settings.
We will acquire a deeper understanding of the principles embodied in the Northwestern motto, as well as the impact that motto has both on the institution of higher education itself and on the individuals who attend classes there.
What is the Northwestern University Motto?
What is the Northwestern University motto? The Latin phrase "Quaecumque Sunt Vera," which translates to "Whatsoever Things Are True," was selected as the official motto of Northwestern University on June 17, 1890, by the Board of Trustees.
The Northwestern motto was derived from the New Testament Epistle of St. Paul to the Philippians, Chapter 4, Verse 8, in which Paul admonished his Christian followers in the city of Philippi, which is located in modern-day Macedonia: "Whatever things are true, hold fast to "Finally, brothers, whatsoever things are true, whatsoever things are honest, whatsoever things are just, whatever things are pure, lovely, and of good news; if there is any virtue, and if there is any praise, meditate on these things," (Philippians 4:8).
What is Northwestern University's Mission Statement?
Knowing the ideals of the Northwestern motto, what is Northwestern University's mission statement? Northwestern University is dedicated to the promotion of high-quality education, forward-thinking research, and the academic, personal, and professional development of its student body within a multicultural setting.
The mission of Northwestern University is "to educate students, engage the community, and enrich the Northwestern experience," as stated in the university's mission statement.
The institution's transformative leadership is highlighted throughout the mission statement, along with the institution's overarching goal of making an influence on the lives of all those with whom it comes into contact.
The University of Northwestern takes into consideration the part it plays in the local community. Taking into account the historical aspects and initial trajectories linked with the institution, Northwestern has, up to this point, achieved tremendous success in meeting this demand, particularly with regard to the transformation of the people living in its immediate vicinity.
This is accomplished by providing local children with an education in the Northwestern manner, while at the same time exposing them to innovations and global techniques that, in the long run, are ultimately beneficial to the local communities as well.
Thru the Northwestern motto, the mission of Northwestern places an emphasis on providing students and the surrounding community with high-quality educational opportunities. The educational institution has taken further measures to modernize its research and innovation initiatives in order to improve the overall experience of its pupils.
For example, the hands-on and practical skills that are taught in Northwestern's innovation and entrepreneurship program go beyond the scope of what is typically covered in academic coursework.
To illustrate the significance of this aspect of Northwestern's mission statement, the university has gone above and beyond to ensure that there are no restrictions placed on students' educational opportunities on the basis of the programs or schools they attend by implementing integrative systems that extend into the surrounding communities.
The University, with the ideals of the Northwestern motto, has the goal of preparing its students to become useful members of society and future leaders who have been sufficiently shaped by the Northwestern experience. Just as it was established in Northwestern's notion of foundation, the process of liberalizing its people via knowledge is something that Northwestern approaches in a very categorical manner.
It accomplishes this through the use of focused and specialized programs, as seen by its academic programs, which are ideally suited for assisting students in mapping out their professional trajectories in every meaning of the word globally.
What is Northwestern Most Known for?
So, what is Northwestern most known for? More than 90 school-based research centers and more than 50 university research centers can be found on the campus of Northwestern University, a preeminent academic institution. Its research encompasses a wide range of fields, including drug discovery, neuroscience, nanotechnology, and biotechnology. Our culture encourages collaboration across academic boundaries.
Often referred to as the "Ivy of the Midwest." The institution is a member of the Big 10 athletic league, in addition to having highly esteemed, elite-level programs in both the academic and performing arts fields. Students at Northwestern are afforded the opportunity to excel in both their academic and athletic pursuits, giving them the best of both worlds.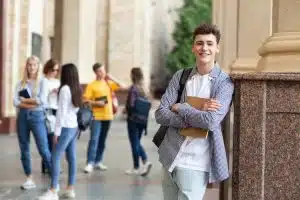 The fact that Northwestern is consistently ranked among the best institutions in the country is reflected in the university's admissions policies. The application essay is given a significant amount of weight by the institution, frequently more so than the profile of your extracurricular activities. Additionally, it is looking for students who are taking a multidisciplinary approach to their studies, either by majoring in two different subjects or by pursuing additional minors.
Journalism, communication, and computer science are the three disciplines that attract the most students at Northwestern.
The Medill School of Journalism at Northwestern University is consistently ranked among the very finest of its kind in the United States, and the university's journalism school has produced at least 40 winners of the Pulitzer Prize.
Students majoring in journalism at the undergraduate level have the chance to complete journalism residencies at over 120 media outlets in the United States. These residencies help students get ready for the fast-paced occupations of marketing and news broadcasting.
There is an additional certificate available in Integrated Marketing Communications that can be pursued by journalism majors. The certificate consists of a five-course sequence that is designed to expand students' knowledge and experience in areas such as digital strategy, analytics reporting, and social media marketing.
The Northwestern School of Communication's course offerings is primarily focused on the performing arts, in contrast to the offerings of some other educational institutions that may include marketing classes as part of their communications departments (like music, dance, and theatre).
An additional option for undergraduates is to pursue a Bachelor of Arts in Human Communication Sciences degree, in which they learn how to assist children and adults in overcoming difficulties in speech and language processing.
It should come as no surprise that a significant number of undergraduate students at Northwestern are drawn to the computer science program. Students majoring in computer science have access to an almost infinite number of options to collaborate on research.
For example, student and faculty teams working on the subject of robotics construct robots, research the ways in which robots interact with people and their surroundings, and then modify various aspects of robot design in order to make robots more beneficial to society as a whole.
What Kind of Student is Northwestern Looking for?
With everything, there is to know about the ideals of the Northwestern motto, what kind of student is Northwestern looking for? Because of its location in one of the most important economic and corporate hubs in the United States, Northwestern is able to provide students with a wide variety of academic programs, in addition to thriving student organizations, an outstanding athletics department, and tremendous professional connections. You will be able to carve out a special place for yourself at Northwestern, regardless of the field of study that interests you.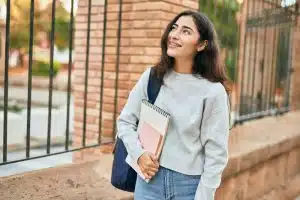 Embodying the Northwestern motto, students who overcame obstacles during their high school careers and graduated in the top ten percent of their classes are a priority for admissions officers at Northwestern University. This is due to the prestigious nature of the institution. The academic program at Northwestern is demanding because the university is committed to the academic achievement of its students. The administration at Northwestern has designed the application procedure with particular prerequisites in order to guarantee that prospective students are up to the task that will be presented to them.
The GPA scale that your high school may have utilized is irrelevant to the fact that Northwestern is regarded as an exceptionally competitive institution. When it comes to deciding a student's application status, the Northwestern admissions office takes all official grades, test scores, and transcripts into consideration. However, they also adhere to their "fit factor," which is another element. This element allows admissions examiners to look beyond a candidate's scores and discover the meat and potatoes of their application.
Your work ethic, self-confidence, and perseverance can be inferred from your test scores, and Northwestern University seeks students with strong work ethics. However, they are also looking for students that place a high value on honesty, ethics, and involvement in their communities. These are the types of students who should attend Northwestern, and these are the characteristics that admissions officers will look for in your application.
The admissions office at Northwestern thinks that work at the university level isn't satisfying if it's not done with enthusiasm. On your application, highlight the hard classes, fun projects, novel themes, and diverse experiences that have fueled your curiosity. This will demonstrate the excitement you have for academic greatness, which is an important quality to demonstrate.
Research is one of the primary ways that Northwestern, like other great universities, works to better its community and show that it cares about its residents. You should emphasize your passion for making your community a better place as often as you can in your application to Northwestern. Chicago has many distinct neighborhoods and communities that require what Northwestern has to offer.
An excessive number of college admissions committees do not spend enough time getting to know the little things about their applicants, and this is one aspect of the admissions process that sets Northwestern apart from other schools. The admissions office at Northwestern is a firm believer in keeping things as simple as possible.
When you're in the midst of the college application process, it can be easy to get myopic. It would appear that the only things that are on your mind while you are working on your writing are your test results and the language used in academic settings. If you want to get into Northwestern, you should give yourself the challenge of taking a step back and letting the details that make you unique stand out in your application.
The admissions committee at Northwestern looks for individuals who are truthful, who are enthusiastic about their job, and who want to share their achievements with the community around them.
Continue to put in a lot of effort in your classes as you get closer to graduating from high school, and make it a point to set some goals for yourself that will assist you in getting good grades. Highlighting the ways in which you went above and above for certain classes and assignments demonstrates your interest in the material as well as your enthusiasm for the work.
Don't be scared to be open about the tiny things that make you who you are and share your love for the people and the community that you care about. After all, you are a human being first and foremost, and Northwestern isn't looking for students who are like cardboard cutouts; they want to read applications from real people who have real strengths, faults, goals, dreams, and failures as well as triumphs!
In conclusion, you should make it very obvious in your application materials why you should be admitted to Northwestern. Give an explanation as to why the campus culture appeals to you and why the school provides precisely what you require to achieve your objectives. You will have a greater chance of being successful in presenting an amazing and engaging application if you are able to generate a greater number of connections like these.
Want to learn more about the Northwestern motto? You've come to the right place. At AdmissionSight, we have over 10 years of experience guiding students through the competitive admissions process.
AdmissionSight can help you put your best foot forward when applying to college. Contact us today for more information on our services.