Notable Alumni at Harvard
Harvard University is a private Ivy League research university located in the beautiful area of Cambridge, Massachusetts. It was founded by John Harvard in 1636 as Harvard College and is now one of the most renowned universities in the world.
At Harvard, you can unravel countless different aspects and possibilities that can be discovered as a student. Living at its house system creates a sense of community within the larger college setting. This is one of the reasons why a Harvard education is very distinctive.
The students at Harvard always think of academics as highly significant in their time at the college. They also found it an incredible environment that encouraged them to try new things and taught them that they had limitless potential.
Because of Harvard's exceptional financial aid program, it was much more affordable for low-income families to send their children to Harvard than it would have been to send them to any of the state schools. Not just the student but also the student's whole family might gain a great deal from attending Harvard.
At AdmissionSight, we are committed to helping students get into their dream colleges. We can provide substantial guidelines and proper tools and resources to improve the chances of a student being admitted. Our team is comprised of professionals that have extensive years of experience in their respective fields. You can depend on their expertise during the admission season.
If Harvard is your dream college and you're already seeing yourself as an alumnus of this prestigious college one day, then you should finish this entire article to get interesting facts about the people on the list of notable alumni at Harvard and other significant information. Let's' talk about them below.
Acceptance Rate for Harvard Class of 2026
Harvard has accepted 1,984 students out of a total of 61,221 applicants for the class of 2026 (740 of whom were admitted through early action in December), an increase of 6.6% over the 57,435 who applied last year. The ever-increasing number of applicants led to the acceptance rate for the Harvard class of 2026 being 3.2%, down from 3.4% the year before.
Harvard has previously stated that the SAT and ACT will remain test-optional for applicants to the class of 2030 and beyond. As the public universities in California have already eliminated traditional standardized tests and many other institutions appear to be on the verge of doing the same, the transition to optional testing, which was instituted during the pandemic (when in-person testing was difficult), may soon become permanent.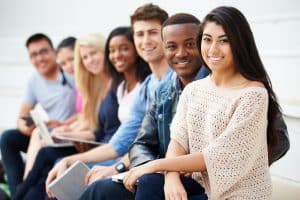 In response to growing student fees, financial aid is also increasing. Harvard increased its financial aid on March 31, 2022, by waiving all college-related expenses for students from households with annual incomes of less than $75,000, an increase from the previous threshold of $65,000. The class of 2026 is subject to a higher standard. In accordance with the revised standards, more than a quarter of Harvard College's student body will be eligible for free undergraduate tuition because they hail from low-income homes. (The median household income in the United States is between $70,000 and $75,000.)
The following academic year's tuition and fees (before reductions and grants) will be $76,763, a 3% increase from the current year's $74,528. By the 2024–2025 school year, the total posted term cost at the college (tuition, lodging, board, and fees) will surpass $80,000, a threshold that other universities have surpassed. Several personalities of notable alumni at Harvard also graduated with the help of its generous financial aid to students.
Beginning with the 2022-2023 school year, all incoming freshmen from households with incomes below the new threshold and average assets will receive a $2,000 start-up grant to assist with move-in and other first-college expenses.
The financial help that was announced in March is consistent with the rest of the higher education system. Given that Yale's financial aid package for 2022–2023 has been enhanced (and was previously at the $75,000 zero-cost threshold for families with average assets), it is safe to presume that middle-income families will not be charged tuition. Emory has recently eliminated loans from its aid program, just as Rice has lifted its zero-cost family income threshold to $75,000. This recent wave of changes to financial aid at private universities comes at a time when there is a lot of need and endowment investment returns are at record highs, which suggests that it is likely to grow even more.
According to Harvard's estimates, 55% of students will get need-based financial assistance, reducing the total cost of attendance for the average household to $12,700.
Twenty-three percent of this year's incoming freshmen are first-generation college students, a decrease from last year's figure of twenty-seven percent. Also, it is expected that 25% of the admitted class will be eligible for Pell Grants, which are often given to people from low-income families. This is a small increase from last year's rate of 24%.
The admitted students for the class of 2026 are classified as 15.5% African American or black (a decrease from 18.5% the previous year), 27.8% Asian American (an increase from 27.2%), 12.6% Latinx (a decrease from 13.3%), 2.9% Native American (a decrease from 1.2%), and 0.5% Native Hawaiian (0.6 percent). More than fifty-four percent of admitted students are female, up from 52.9 percent in the class of 2025. The proportion of overseas students has risen from 12.1% to 13.9%. From the list of notable Harvard alumni, you can also find a lot of international students that graduated from Harvard and became very successful professionals.
In keeping with tradition, Harvard also admitted military veterans: 18 students were accepted into the class of 2026 (down from 19 the year before), and 40 admitted students expressed interest in the Reserve Officers' Training Corps (ROTC).
How hard is it to get into Harvard?
How hard is it to get into Harvard? The competition to enter Harvard, which has always been considered one of the most exclusive educational institutions in the United States, is only growing tougher. With its acceptance rate that was discussed above, getting into Harvard can be very challenging, and your prospects of admittance depend on the strength of your academic profile.
You need to have a high GPA first. The graduating class of 2025 at Harvard has a high school GPA of 4.22 on average, and 75.76% of them graduated with a 4.0 grade point average.
With regards to SAT and ACT scores, the middle 50% of students in Harvard's class of 2025 received SAT and ACT scores in the range of 1460–1580 and Even though Harvard doesn't say what the average high school rank of its class of 2025 students was, most applicants who are good enough to get in usually graduate at or near the top of their class. Respectively.
Competitive applicants typically graduate at or near the top of their class; 94% of the class of 2025 graduated in the top 10 of their high school class. Although Harvard does not publish the average high school rank of the students accepted to its class of 2025, competitive applicants commonly graduate at or near the top of their class.
It is not enough to have excellent grades and scores on standardized tests in order to impress admissions officers at elite colleges such as Harvard because practically all of the applicants have exceptional academic credentials. If you are the type of student that the university is looking for, then you have a better chance of getting accepted than other applicants. With its sterling reputation, Harvard seeks to admit remarkable students and then witness their unstoppable success once they graduate, as seen in several notable alumni at Harvard.
For example, Harvard places a high priority on students who are involved in their communities and have demonstrated leadership potential. Instead of offering precedence to students with excellent academic records, the university grants admission preference to those who have already had a significant effect on their communities through voluntary and charitable work or leadership. Students can show that they have these skills in a number of ways, such as by writing extra essays and taking part in activities outside of school.
Due to the university's emphasis on interdisciplinary studies, Harvard places a high value on intellectualism. Particularly in the social sciences and humanities. Candidates with compelling academic histories and those who have combined their academic interests with research, fieldwork, and other extracurricular activities have an advantage over those who lack these qualities.
You need to prepare everything (all necessary documents, letters, etc.) that Harvard needs during admissions, such as course rigor, GPA, test scores, essay, recommendation letters, interview (which will be discussed shortly), extracurricular activities, talent/ability, character/personal qualities, first generation, legacy, geographical location, racial/ethnic status, volunteer work, and work experience.
You don't' need to worry about your religious affiliation or state residency if both have an impact on your application because they are not often taken into consideration at Harvard during admission.
Harvard Alumni Interview
Getting into Harvard will likely be on the minds of many prospective students. You are probably pondering the question, "What is the Harvard alumni interview like?" You are in the right place if you want to understand aspects of this kind of interview. Learn about it below.
First, you need to prepare in advance meticulously. The questions that you will be asked at your interview with Harvard are all going to be based on your application, which you will have already handed in and which your interviewers will have reviewed in preparation for your meeting. If you happen to be interviewed by one of the notable alumni at Harvard, don't' get too anxious, but regard it as a very honorable opportunity and look forward to meeting such a famous public figure.
As a result, rather than only describing your experiences and actions, it will be expected of you to offer your thoughts about them. The answers to these kinds of questions shouldn't be very challenging as long as you put in the effort to think about and reflect on the things that have happened to you before going into the interview.
In addition, the interviewers will ask you questions that are completely unrelated to the position for which you are applying. The best way to handle these kinds of questions is to answer them in an open and honest way.
The Panel
One aspect that sets the Harvard interview apart from the vast majority of other college interviews is the fact that it is occasionally carried out simultaneously by two interviewers, although this is not usually the case. Most interviews are done one-on-one, but this type of interview is called "the panel" because it is done with more than one person.
To begin with, it is essential to keep in mind that this "panel" is made up of Harvard's' alumni, and as a result, you should not let it overwhelm you. It is essential to keep in mind that the people who will decide whether or not to admit you to Harvard are not the same people who will interview you for this position.
Furthermore, you will not be at an advantage or a disadvantage in any way, regardless of whether you are being interviewed by a "panel" of two alumni or whether you find yourself sitting across the table from just one person. You will be treated exactly the same in any scenario. If you are worried about the possibility of having simultaneous conversations with two different people, you might find it reassuring to learn that this kind of situation does not always occur.
In spite of this, you should not become anxious if you end up having the interview with not one but two different people, or even with two of the notable alumni at Harvard. You should consider the "panel" format of the Harvard interview to be an advantage rather than a disadvantage.
The interviewing process helps not just to help schools get a sense of you but also acts as an opportunity for you to gain a sense of the school that you are applying to. If you have access to two distinct alumni, you'll be able to get a feel for the variety of experiences that Harvard graduates have had both during and after their time at the university. Keeping this in mind when you work on developing questions for your upcoming interview is going to be very helpful.
Interview Questions
The good news is that the interview is, for the most part, going to be like what you'd expect it to be in terms of the questions that will be asked of you. After asking you direct questions about your Common App interests and experiences for about 45 minutes, Harvard alumni will let you ask them questions for the last 15 minutes of the session.
You should prepare for this interview like you would for any other interview, with practice, study, research, and a list of questions about Harvard. You can read other posts on the site that are about interview preparation. All of the advice that was presented there can be helpful in preparing for the interview. Find helpful interview tips from other resources available on the internet.
The Harvard alumni interview is neither horrific nor frightening. In fact, students who had gone through the same process can confidently state that it was one of the most enjoyable interviews they had ever been a part of in their lives.
As a result of the COVID-19 pandemic, Harvard interviews are now being made available virtually.
You need to exhibit your most genuine yet intellectual self during the interview, and if you're' going to be accepted at Harvard, you should look forward to becoming one of its successful notable alumni at Harvard.
Harvard Graduation Rate
For the academic year 2021-2022 at Harvard, 1,610 students out of a total of 1,649 candidates have successfully finished their courses in 150% of the regular period of time (i.e., in 6 years for a degree that typically takes 4 years to complete), resulting in a nearly 98% graduation rate. The school had a total of 1,432 graduates in the previous academic year, with 884 male and 726 female students earning their diplomas. Comparatively to other institutions of a comparable nature, the Harvard graduation rate is much higher than the national average (92.21 percent on average, private, non-profit research universities with very high research activity).
| | | | |
| --- | --- | --- | --- |
| | Candidates | Completers | Graduation Rates |
| Total | 1,649 | 1,610 | 97.63% |
| Men | 909 | 884 | 97.25% |
| Women | 740 | 726 | 98.11% |
How many alumni does Harvard have?
How many alumni does Harvard have? The Harvard Alumni Association, abbreviated as HAA, is comprised of more than 400,000 Harvard alumni living all over the world. If you are a student at Harvard College or one of the Graduate or Professional Schools at Harvard, you are automatically a member.
Alumni of Harvard have access to a number of networking possibilities as well as professional development resources, such as workshops, volunteer opportunities, academic-led trips, and more. Whether an alumnus is attempting to establish or expand their Harvard community, reconnect with classmates, teach students, engage in lifelong learning, or keep up with Harvard news, the HAA exists to keep them connected to all of these activities and more. Harvard continues to support their alumni in any manner it can.
List of notable alumni at Harvard
Over more than three and a half centuries, Harvard alumni have contributed creatively and significantly to society, the arts and sciences, business, and national and international affairs. If you're' going through the list of notable alumni at Harvard, you can find the following:
U.S. presidents (8)
Living billionaires (188)
Nobel laureates (79)
Fields Medal winners (7)
Turing Award laureates (9)
Rhodes Scholars (369)
Marshall Scholars (252)
Mitchell Scholars (13)
Harvard students and alumni have won 10 Academy Awards, 48 Pulitzer Prizes, 108 Olympic medals (including 46 gold medals), and started many well-known companies around the world.
In particular, famous personalities include:
John Adams (AB, 1755; AM, 1758): 2nd President of the United States
John Quincy Adams (AB, 1787; AM, 1790): 6th President of the United States
Rutherford B. Hayes (LLB, 1845): 19th President of the United States
Theodore Roosevelt (AB, 1880): 26th President of the United States and Nobel Peace Prize laureate
Franklin D. Roosevelt (AB, 1903): 32nd President of the United States
John F. Kennedy (AB, 1940): 35th President of the United States
George W. Bush (MBA, 1975): 43rd President of the United States
Barack Obama (JD, 1991): 44th President of the United States and Nobel Peace Prize laureate
Al Gore (AB, 1969): 45th Vice President of the United States and Nobel Peace Prize laureate
Ralph Waldo Emerson (AB, 1821): Essayist, lecturer, philosopher, and poet
Henry David Thoreau (AB, 1837): Naturalist, essayist, poet, and philosopher
Oliver Wendell Holmes Jr. (AB, 1861, LLB): Associate Justice of the Supreme Court of the United States
Charles Sanders Peirce (AB, 1862, SB 1863): Philosopher, logician, and mathematician
E. B. Du Bois (PhD, 1895): Sociologist and civil rights activist
Helen Keller (AB, 1904, Radcliffe College): Author, political activist, and lecturer
S. Eliot (AB, 1909; AM, 1910): Poet and Nobel laureate in literature
Robert Oppenheimer (AB, 1925): Physicist and leader of Manhattan Project
Paul Samuelson (AM, 1936; PhD, 1941): Economist and Nobel laureate in economics
Leonard Bernstein (AB, 1939): Musician and composer
Mary Robinson (LLM, 1968): 7th President of Ireland and United Nations High Commissioner for Human Rights
Ellen Johnson Sirleaf (MPA, 1971): 24th President of Liberia and Nobel Peace Prize laureate
Chuck Schumer (AB, 1971; JD, 1975): Senate Majority Leader
Benazir Bhutto (AB, 1973, Radcliffe College): 11th Prime Minister of Pakistan
Ben Bernanke (AB, 1975; AM, 1975): 14th Chair of the Federal Reserve
John Roberts (AB, 1976; JD, 1979): 17th Chief Justice of the United States
Bill Gates (College, 1977;[a 1] LLD hc, 2007): Founder of Microsoft and philanthropist
Ban Ki-moon (MPA, 1984): 8th Secretary-General of the United Nations
Elena Kagan (JD, 1986): Associate Justice of the Supreme Court of the United States
Michelle Obama (JD, 1988): Former First Lady of the United States
Jennifer Doudna (PhD, 1989): Biochemist and Nobel laureate in chemistry
Ketanji Brown Jackson (AB, 1992; JD, 1996): Associate Justice of the Supreme Court of the United States
Mark Zuckerberg (College, 2004;[a 1] LLD hc, 2017): Founder of Facebook
Each of the notable alumni at Harvard is an extraordinary individual who entrusted their college education to Harvard, one of the most prestigious educational institutions in the United States. If you're' eager to enter this college, you should be dedicated to each step of its admission process. Your ideal life as a student at Harvard can become a reality with our professional assistance at AdmissionSight. Contact us today and we will talk about strengthening your profile to increase your chances of admission.