Notable Alumni at Johns Hopkins
Introduction to Johns Hopkins
Johns Hopkins University, or JHU, is a prestigious private research institution located in Baltimore, Maryland. It was established in 1876 and holds the title of being the oldest research university in both the United States and the western hemisphere. Let's get to know the university before we explore the list of notable alumni at Johns Hopkins.
The university was given its name in honor of Johns Hopkins, an American industrialist and Quaker philanthropist who was the institution's first patron. At that time, Johns Hopkins' gift of $7 million to start the institution was the largest single donation to charity in the history of the United States.
Daniel Coit Gilman became the first president of Johns Hopkins University on February 22, 1876. He changed higher education in the United States by combining teaching and research at the university.
In the year 1900, Johns Hopkins University joined the American Association of Universities as one of its founding members. For the past 30 years, the university has kept its place as the U.S. university that spends the most on research each year. You can find notable alumni at Johns Hopkins that thrive in the field of research and make significant contributions to the nation.
Johns Hopkins University has ten different divisions on its campuses in Maryland and Washington, DC, as well as in Italy and China.
The Zanvyl Krieger School of Arts and Sciences and the Whiting School of Engineering are the two undergraduate schools that can be found on the Homewood campus, which is situated in the Charles Village district of Baltimore.
The Johns Hopkins Children's Center, the Johns Hopkins Medical School, the Johns Hopkins Nursing School, and the Bloomberg School of Public Health can all be found on the site of the medical institutions in East Baltimore.
In addition, the institution includes the Paul H. Nitze School of Advanced International Studies, the Peabody Institute, the Applied Physics Laboratory, the School of Education, the Carey Business School, and a variety of other buildings and resources. The university also has campuses for graduate students in Italy, China, and the District of Columbia.
As of October 2019, Johns Hopkins University's faculty and graduates have been associated with the work of 39 Nobel laureates and one Fields Medalist.
Since it was established in 1883, the men's lacrosse team for the Blue Jays has gone on to win 44 national championships and is currently an affiliate member of the Big Ten Conference. The rest of the university's sports teams are in Division III of the NCAA and are members of the Centennial Conference.
At AdmissionSight, we are committed to helping students get into their dream colleges. We can provide substantial guidelines and proper tools and resources to improve the chances of a student being admitted. Our team is comprised of professionals that have extensive years of experience in their respective fields. You can depend on their expertise during the admission season.
If Johns Hopkins is your dream college and you're already seeing yourself as an alumnus of this prestigious college one day, then you should finish this entire article to get interesting facts about the notable alumni at Johns Hopkins. Let's talk about them in the succeeding parts of this article.
Acceptance Rate for the Johns Hopkins Class of 2026
What is the acceptance rate for the Johns Hopkins Class of 2026? The admission rate for the incoming class of JHU is 6.48%. Over 37,150 prospective students submitted applications to attend this university located in Baltimore, Maryland. Out of these students, 2,408 were accepted to college. This number includes both Early Decision (822 students) and Regular Decision (1,586 students).
For the Class of 2026, more than 37,150 students applied from 7,774 high schools throughout the world, including 729 with first-time applications to JHU. The students who were accepted come from 63 different nations and 48 of the 50 states in the United States, as well as the District of Columbia, Puerto Rico, the United States Virgin Islands, and Guam. 91% of them worked during their high school years, whether it was a part-time job, an internship, or a summer job.
34% of them were involved in student government, demonstrating their initiative to drive change in their communities. And 20% of them will be the first in their families to go to JHU.
However, those are merely facts and figures. Johns Hopkins University has a tradition of sharing more information about the Class of 2026, including true anecdotal details.
Some of the accepted students work for justice and fairness. For example, one student is a member of the Youth Policy Initiative in India to improve policies around transgender rights, where they have worked with victims to understand sexual abuse laws. Another student created a menstrual health booklet in Arabic while working on anti-stigma campaigns.
One student made and taught a class on the different types of imperialism, and another led an eight-week workshop to teach elementary school students about jobs in STEM fields that aren't typical.
These students are investigating significant historical questions and collaborating with future generations of academics. One of the accepted students has two patents for the world's first EpiPen with more than one needle, and another has written about how computational medicine can be used to predict ovarian cancer.
The Class of 2026 is indeed comprised of outstanding students prepared to achieve their college education goals at JHU, and these students can become part of notable alumni at Johns Hopkins someday.
How hard is it to get into Johns Hopkins?
How hard is it to get into Johns Hopkins? With its low acceptance rate, it is apparent that entering JHU would pose a lot of challenges to prospective students. However, your odds of acceptance rely on your profile, which includes your grades, test scores, extracurricular activities, and other necessary documents required for enrollment.
AdmissionSight has put together the following to help you improve your chances of getting into JHU:
Attain high grades
You need to strive for high grades in each of your high school classes. It is highly recommended to achieve a GPA of 3.9 out of a possible 4.0 since 99 percent of students who were recently admitted to JHU were in the top 10 percent of their high school graduating class. If you wish to study at JHU, you must maintain an A average in all of your classes, with no more than one or two Bs allowed.
Achieve high standardized test scores
You also need to do well on either the ACT or the SAT. On the SAT, you want your score to be between 1500 and 1550, and on the ACT, you want it to be between 34 and 35. This places you in the middle 50% of the previous class at JHU.
Get leadership roles
Obtain positions of authority and leadership during high school. JHU seeks to educate future leaders who will continue to make an impact after they graduate, such as the JHU notable alumni. Learn to be effective in leading others for the common good of your chosen organizations. Be inspired by the notable alumni at Johns Hopkins and be a great example to other students.
Get good letters of recommendations
Strive to develop positive relationships with the faculty. Recommendation letters are given serious consideration during the admissions process at JHU. Your letters of recommendation will be an asset to your application if you make the effort to develop genuine connections with your instructors over time.
Some candidates believe that collecting letters of support from influential people, such as business executives and well-known researchers, will be beneficial to them. Even others believe that passionate and personal letters from instructors can go far further.
Write good essays
Always compose from the heart. Essays should in some way reflect the author's personality. If you are humorous, add humor to your writing. Discuss your passions in detail. Be vulnerable. Ensure that both your grammar and spelling are flawless. It is crucial to obtain feedback from others on your work.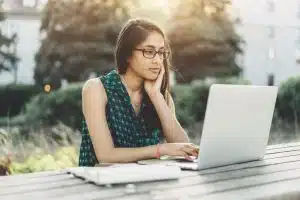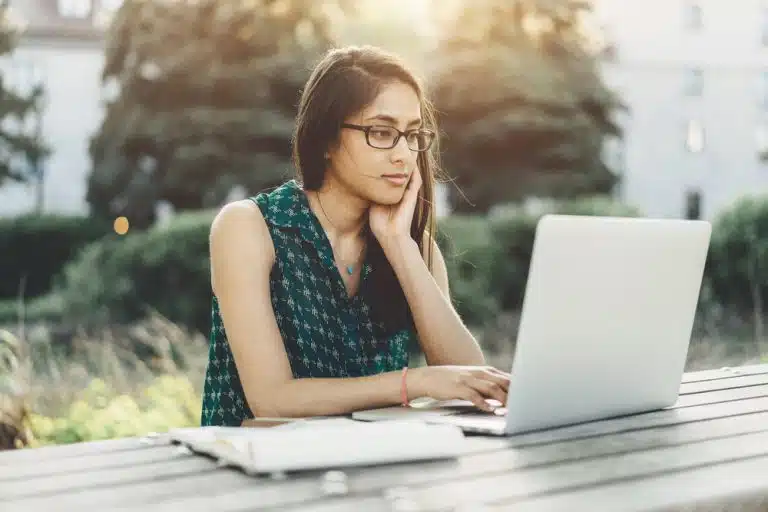 Consider Early Decision (ED)
You may also utilize ED. Apply through JHU's early decision procedure if attending the university is something you genuinely desire. Early decision applicants comprise between 40 and 50 percent of Hopkins' incoming class, and the school's acceptance rates for early decision applicants have historically been much higher than those for regular decision applications, which have averaged between 25 and 30 percent.
An ED application is a legally binding process; however, if JHU is your top choice, this is a fantastic opportunity to increase your chances of acceptance.
To gain admission to Johns Hopkins University, you must first excel in each of your four years of high school. On the other hand, if you put in the effort, JHU is not out of reach.
What is Johns Hopkins University looking for in students? Every application to JHU is subjected to a comprehensive examination. In particular, the admissions committee looks at the following criteria:
Academic Achievements
Not only does JHU care about your grades and standardized test scores, but they are also interested in hearing about your academic interests and how you have demonstrated those interests in the past.
Influence and initiative
The admissions committee will look at how you make a genuine difference via service, leadership, and innovation by reading your descriptions of your extracurricular activities along with the contributions you have made since it is important for determining both compatibility and character. It answers the question: how do you interact with the various communities that you are a part of, whether they be academic, personal, or social?
Unique perspective
The diversity of ideas and points of view is highly valued at JHU. Students at Johns Hopkins University are encouraged to talk about their points of view, learn more about things that interest them, and look for new things to do. This is because the university was started with the idea that people should explore and find new things.
Keep in mind that, despite the fact that Hopkins is widely recognized as one of the most prestigious schools in the country for pre-med students, the university has a great deal more to provide for its students. For example, programs in foreign studies and creative writing are also quite well-known; if you have qualifications to display in these and other areas, you will have a greater chance of standing out from the crowd.
Diversity
JHU wants its student body to be as varied as possible, including first-generation students and veterans of the armed forces. So, show the whole picture of who you are as a student. This includes information about your race, sexual orientation, gender identity, disability, age, religion, and other parts of your identity.
Johns Hopkins Alumni Interview
Is there a Johns Hopkins alumni interview? JHU has lately discontinued its alumni interview program. As a consequence of this, one of the most effective ways for admissions officers to get to know you on a more personal level is through your letters of recommendation.
Johns Hopkins Graduation Rate
What is the Johns Hopkins graduation rate? In total, 92.4% of undergraduate students at Johns Hopkins University graduate within six years. Graduates at JHU are certain to achieve success in their chosen careers and will continue to make beneficial contributions to their local and national communities.
With this, it's not surprising that there's a long list of notable alumni at Johns Hopkins for their great success and enormous contributions to the country and even the world.
How many alumni does Johns Hopkins have?
How many alumni does Johns Hopkins have? JHU has produced more than 250,000 alumni. The Johns Hopkins Alumni Association provides JHU students and alums with the resources necessary to retain relationships and continue to develop professionally.
By providing a variety of academic, social, cultural, and professional possibilities, the alumni association continues to foster engagement within the alumni community. These include one-time events; ongoing community activities; regional chapters; interest-based clubs, volunteer opportunities; online resources; and several other advantageous programs and benefits.
List of notable alumni at Johns Hopkins
Who is included on the list of notable alumni at Johns Hopkins? There have been a total of 39 individuals awarded the Nobel Prize in their respective fields who were either undergraduate or graduate students at JHU or members of the faculty. There have also been 18 people from Johns Hopkins who have won the Nobel Prize in Physiology or Medicine.
Johns Hopkins University's first-ever affiliated laureate was Woodrow Wilson, who obtained his doctorate from the university in 1886 and went on to win the Nobel Peace Prize in 1919. Twenty-three of the laureates were members of the faculty; five received their PhDs and eight received their M.D.s.
Peter Agre, a Bloomberg Distinguished Professor, was a co-recipient of the Nobel Prize in Chemistry in 2003 for his discovery of aquaporins. Roderick MacKinnon also received a portion of the award. Carol Greider, a Bloomberg Distinguished Professor, was one of the three recipients of the 2009 Nobel Prize for Physiology or Medicine.
The award was given to them in recognition of their discovery that the enzyme telomerase prevents telomeres from becoming progressively shorter over time. The other two recipients were Blackburn and Jack W. Szostak.
Academia, science, medicine, and technology
Richard E. Bellman– applied mathematician; inventor of dynamic programming
William Foxwell Albright– authenticator of the Dead Sea Scrolls, linguist, and expert on ceramics
Jessica Einhorn– Dean of SAIS, managing director of the World Bank
George Otto Gey– the scientist, propagated the HeLa cell line, inventor of the roller drum
Lin Ruey-shiung(Dr.P.H., 1977) – Taiwanese physician and professor of public health; professor emeritus and former dean (1993-1996) of the College of Public Health, National Taiwan University; minor vice-presidential candidate in 2012
Athletics
Louis Clarke– Olympic track champion
Andy Enfield– University of Southern California men's basketball head coach
Hall Gardner–- Professor of International Politics at the American University of Paris
Henry Homer Gessler– Major League Baseball player, 1903–1911
Kyle Harrison– three-time All-American lacrosse player at JHU and Major League Lacrosse player
Davey Johnson– Major League Baseball player and manager
Marc Kligman– sports agent and criminal lawyer
Andrea Leand (MBA) – professional tennis player
Business
Sanju Bansal(M.S. 1990) – co-founder of MicroStrategy
Scott M. Black– founder of Delphi Management
Michael Bloomberg(B.S. 1964) – founder of Bloomberg L.P., Mayor of New York City
David S. Cordish(B.A. 1960, M.L.A 1965) – real estate developer, Chairman, and CEO of the Cordish Company
Paul L. Cordish– attorney and businessman, a former member of the Maryland House of Delegates, and founder of the Cordish Law Firm, serving as the legal arm of the Cordish Company
Ina Drew– former Chief Investment Officer of J.P. Morgan
John Hewson – Chairman of General Security Australia Insurance Brokers Pty Ltd
David M. Hoffman– CEO of Internews Network
Terry Keenan(B.A., A&S 1983) – business columnist for the New York Post, anchor for CNN
Jeong H. Kim– President of Bell Labs
Shahal M. Khan– the owner of Plaza Hotel and venture capitalist
Rahmi Koç– Chairman of Koç Holding, Turkey's largest and oldest conglomerate
Robert Lawrence Kuhn– corporate strategist, investment banker, adviser to Chinese leaders
Sol Kumin(B.A. 1999) – founder of Folger Hill Asset Management; philanthropist; winning thoroughbred racehorse owner
Christopher Hoiles Lee– founder of AIG Highstar Capital; Chairman of Ports America
John C. Malone (M.A. 1964; PhD. 1967) – Chairman of Liberty Media; CEO of Discovery Holding Company; largest private land owner in the United States.
Robert D. Manning– financial expert in consumer credit, author of Credit Card Nation
Michael Marcus– commodities trader
Gordon Earle Moore– co-founder and Chairman Emeritus of Intel Corporation; the author of Moore's Law
Bill Stromberg– CEO of T. Rowe Price and only Johns Hopkins player in the College Football Hall of Fame (inducted 2004)
Gary Wang– founder and CEO of Tudou
Zhu Min– Deputy Managing Director of the International Monetary Fund; former officer of the Bank of China and the People's Bank of China
Government, public service, and public policy
John Duke Anthony – founding President and CEO of the National Council on US-Arab Relations, member of the US State Department's Advisory Committee on International Economic Policy's Subcommittee on Sanctions
Mahamat Ali Adoum– Foreign Affairs minister, ambassador from Chad
Sahibzada Khan – Pakistan's High Commissioner to the United Kingdom; former Chief of Protocol of Pakistan[8]
Spiro T. Agnew– Vice President of the United States, former Governor of Maryland
Madeleine Albright– Secretary of State under President Bill Clinton
Literature, arts, and media
Arthur Talmage Abernethy– journalist, theologian, minister, first North Carolina Poet Laureate
Keith Ablow– Fox News contributor
Chimamanda Ngozi Adichie– author and winner of the MacArthur Award
Dan Ahdoot– standup comedian
Jeff Altman– standup comedian
Chris Arnade– former Wall Street trader turned documentarian and commentator
Tori Amos– singer (Peabody Conservatory)
John Astin– actor, Gomez Addams on The Addams Family
Harriet Baber– professor of philosophy and writer for The Guardian.
Russell Baker– author, New York Times reporter, Pulitzer Prize winner, host of Masterpiece Theatre
Each of the notable alumni at Johns Hopkins is an extraordinary individual who entrusted their college education to Johns Hopkins, one of the most prestigious educational institutions in the United States. If you're eager to enter this college, you should be dedicated to each step of its admission process. Your ideal life as a student at Johns Hopkins can become a reality with our professional assistance at AdmissionSight. Contact us today and we will talk about strengthening your profile to increase your chances of admission.