NYU vs Bates: A Look at the Pros and Cons of Each University
Choosing the right college can be one of the most important decisions you will ever make. With so many options available, it can be tough to know where to start. In this article, we will take a closer look at two well-regarded universities, NYU vs Bates, and compare the pros and cons of each.
Location: How the Location of NYU and Bates Can Influence Your College Experience
The location of a university can play a significant role in your college experience. NYU is located in the bustling city of New York, while Bates is situated in the serene town of Lewiston, Maine. If you are looking for the excitement and opportunities that come with living in a big city, NYU could be the right fit for you. However, if you prefer a quieter, more laid-back lifestyle, you may find that Bates is a better option. Ultimately, it comes down to personal preference and what type of environment you feel most comfortable in.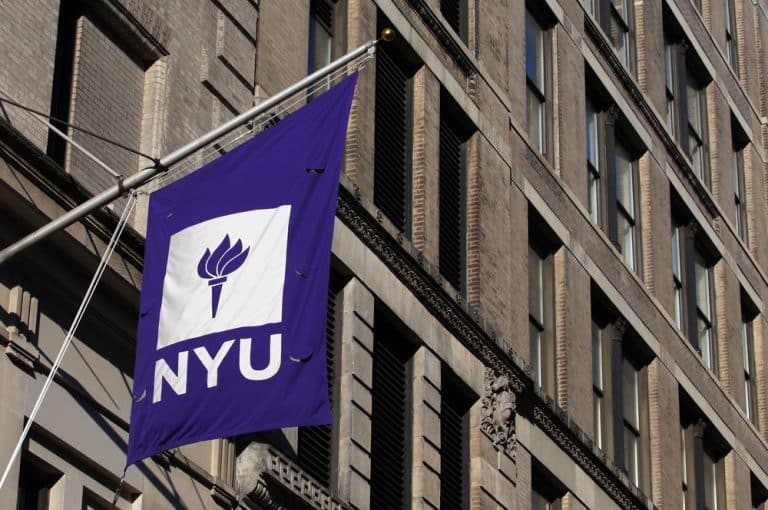 Another factor to consider when it comes to location is the accessibility of resources. Being in a big city like New York means that NYU students have access to a wide range of internships, job opportunities, and cultural events. On the other hand, Bates students may have to travel further to access these same resources. However, Bates is located in close proximity to outdoor recreational areas, such as hiking trails and ski resorts, which may be appealing to students who enjoy outdoor activities.
It's also important to consider the cost of living in each location. New York City is known for being one of the most expensive cities in the world, and living expenses can add up quickly for NYU students. In contrast, the cost of living in Lewiston, Maine is generally lower, which may be a more affordable option for some students. It's important to factor in these costs when making a decision about where to attend college.
Campus Life: The Unique Student Experience at NYU vs Bates
Both NYU and Bates offer students a unique campus experience. NYU's campus is spread out across New York City, allowing students to fully immerse themselves in the city's diverse culture and nightlife. Bates, on the other hand, offers a more traditional campus experience, with a close-knit community of students and faculty. While both universities offer a range of extracurricular activities, NYU's location gives it an edge when it comes to access to resources and opportunities.
At NYU, students have the opportunity to take advantage of the city's many internship and job opportunities. The university has strong connections with various industries, providing students with valuable networking opportunities. Bates, on the other hand, offers a more personalized academic experience, with small class sizes and a focus on undergraduate research. Students at Bates have the opportunity to work closely with faculty members on research projects, gaining valuable hands-on experience.
Another unique aspect of NYU's campus life is its global network. The university has campuses and study abroad programs in various countries, allowing students to gain a global perspective and expand their cultural horizons. Bates, on the other hand, has a strong commitment to community service and social justice. The university offers various service-learning opportunities, allowing students to make a positive impact in the local community and beyond.
Academics: A Comparison of the Academic Programs at NYU vs Bates
When it comes to academics, both NYU and Bates offer a wide range of programs. NYU is known for its strong liberal arts programs, as well as its business and STEM programs.
Bates, meanwhile, is renowned for its humanities and social sciences programs. The specific programs offered at each university will depend on your area of interest, so it's essential to research the programs offered by each school before making a decision.
It's worth noting that both NYU and Bates offer unique academic opportunities beyond their traditional programs. NYU, for example, has a renowned study abroad program that allows students to study in locations all over the world.
Bates, on the other hand, offers a unique interdisciplinary program called "Purposeful Work," which helps students connect their academic interests with their career goals. These additional opportunities can be a significant factor in deciding which university is the best fit for you.
Faculty: Exploring the Quality of Teaching Staff at NYU vs Bates
One of the most critical factors in a university's success is the quality of its faculty members. Both NYU and Bates have highly qualified and experienced professors who are passionate about teaching and working with students. NYU's location in New York City gives it an advantage when it comes to attracting top faculty members, but Bates' focus on undergraduate education ensures that all students receive individualized attention from professors.
At NYU, faculty members are encouraged to engage in research and scholarship, which allows them to bring the latest developments in their fields into the classroom. This research-driven approach to teaching ensures that students are exposed to cutting-edge ideas and techniques, and are well-prepared for their future careers.
Meanwhile, at Bates, the faculty is known for its commitment to interdisciplinary teaching and learning. Professors often collaborate across departments to create innovative courses that draw on multiple fields of study. This approach helps students to develop a broad range of skills and knowledge and to see connections between different areas of study.
Campus Facilities: A Look at the Differences in Campus Facilities Between NYU vs Bates
The facilities available on a college campus can make a big difference in your overall experience. NYU has state-of-the-art facilities across its many campuses, including a world-class library system and cutting-edge research labs. Bates, while smaller, still offers excellent facilities, including a recently renovated science center and state-of-the-art athletic facilities.
However, the differences in campus facilities between NYU and Bates extend beyond just the physical buildings. NYU offers a wide range of extracurricular activities and clubs, including a renowned performing arts program and a variety of student-run organizations. Bates, on the other hand, has a strong focus on community service and offers many opportunities for students to get involved in local volunteer work.
Another notable difference is the availability of on-campus housing. NYU has a large number of dormitories and apartment-style housing options, while Bates primarily offers traditional dormitory-style living arrangements. This can impact the overall social atmosphere and sense of community on each campus.
Student Organizations: The Diversity of Student Organizations at NYU vs Bates
Getting involved in student organizations can be a great way to make friends, build skills and pursue your passions outside of academics. NYU has a robust student organization program, with over 500 clubs and organizations to choose from. Bates also offers an array of student organizations, ranging from academic organizations to social justice clubs.
At NYU, some of the most popular student organizations include the International Student Club, the Debate Team, and the Women in Business Club. These organizations provide opportunities for students to connect with others who share similar interests and backgrounds.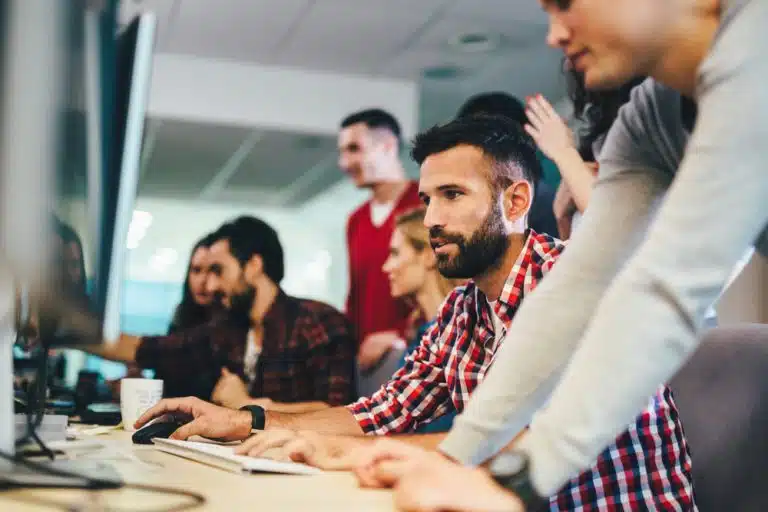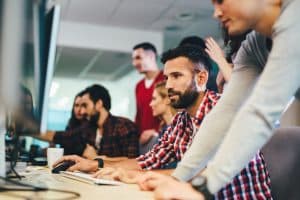 Similarly, Bates offers a variety of unique organizations such as the Outing Club, which organizes outdoor activities like hiking and camping, and the Circus Club, which teaches students circus skills like juggling and acrobatics. No matter what your interests are, there is likely a student organization at NYU or Bates that will allow you to explore them further.
Sports Programs: Comparing the Athletic Programs at NYU vs Bates
For many students, athletics can be an essential part of the college experience. NYU has a robust athletics program, with over 20 varsity teams competing at the NCAA Division III level. Bates also has a strong athletics program, with a focus on Division III sports and a commitment to inclusive athletic programs.
However, there are some notable differences between the two programs. NYU has a larger athletics department, with more resources and facilities available to student-athletes. They also have a wider range of sports offered, including fencing, wrestling, and water polo. On the other hand, Bates has a smaller, more intimate athletics program, with a strong emphasis on community and teamwork. They also have a unique outdoor program, which includes activities such as rock climbing and kayaking.
Alumni Network: Examining the Strength of Alumni Networks at NYU and Bates
The strength of a university's alumni network can be an essential factor in post-graduation success. NYU has a vast alumni network, with over 500,000 graduates across the globe. Bates' alumni network is smaller, but devoted and active in networking and providing career support for graduates.
However, the size of an alumni network is not the only factor that determines its strength. The level of engagement and support provided by the alumni community is equally important. At NYU, the alumni network is known for its extensive resources and opportunities for mentorship and career development.
On the other hand, Bates' alumni network may be smaller, but it is known for its tight-knit community and personalized support for graduates. Both universities have unique strengths in their alumni networks, and it ultimately depends on the individual's needs and preferences when choosing a university.
Admissions Process: A Look at the Admissions Process for NYU vs Bates
Applying to college can be stressful, so it's important to understand the admissions process for each university. NYU and Bates both have competitive admissions processes, with a focus on academic achievement and extracurricular involvement. It's important to start the application process early and ensure that you meet all the requirements before submitting your application.
One key difference between the admissions processes at NYU and Bates is the use of standardized test scores. While NYU requires either the SAT or ACT, Bates is test-optional, meaning that students can choose whether or not to submit their scores. This can be beneficial for students who may not perform well on standardized tests but excel in other areas.
Another important aspect of the admissions process is the essay. Both NYU and Bates require essays as part of the application, and it's important to take the time to craft a strong, compelling essay that showcases your personality and writing skills. Admissions officers want to get a sense of who you are beyond your grades and test scores, so make sure to put your best foot forward in your essay.
Tuition Costs: Comparing Tuition Fees for Students Enrolled in NYU vs Bates
Tuition costs can be a significant factor in deciding which university to attend. NYU's tuition costs are in line with other private universities, while Bates is committed to making education affordable for all students. It's important to research the financial aid options available at each school before making a decision.
Aside from tuition costs, there are other expenses to consider when attending university. These include room and board, textbooks, and transportation. NYU offers on-campus housing options, but they can be expensive. Bates, on the other hand, has a variety of affordable housing options both on and off campus.
Another important factor to consider is the quality of education. Both NYU and Bates are highly respected universities, but they have different areas of expertise. NYU is known for its strong programs in business, law, and the arts, while Bates is known for its liberal arts curriculum and focus on undergraduate research opportunities.
Financial Aid: The Availability of Financial Aid for Students at NYU vs Bates
College can be expensive, so it's essential to consider the availability of financial aid when choosing a university. NYU offers a range of financial aid options, including need-based aid, merit scholarships, and work-study programs. Bates is committed to meeting 100% of demonstrated financial need for all admitted students.
It's important to note that both NYU and Bates require students to fill out the Free Application for Federal Student Aid (FAFSA) in order to be considered for financial aid.
Additionally, NYU offers a Net Price Calculator on its website to help students estimate their total cost of attendance and potential financial aid package. Bates also provides a financial aid calculator to help students estimate their expected family contributions and financial need.
Class Size: Analyzing Class Sizes Across Both Universities
Class size can have a significant impact on the quality of education you receive. NYU's class size ranges from small seminar sizes to large lecture halls, depending on the course, while Bates heavily emphasizes small class sizes with high interaction between students and professors.
At NYU, smaller classes tend to be more discussion-based, allowing for more interaction between students and professors. In larger lecture halls, students may have less opportunity to ask questions or engage in class discussions. However, larger classes can also provide a more diverse range of perspectives and experiences.
On the other hand, at Bates, small class sizes allow for more personalized attention from professors and a greater sense of community among students. Students are encouraged to participate actively in class discussions and to collaborate with their peers on projects and assignments. This approach fosters a deeper understanding of the material and helps students develop critical thinking and problem-solving skills.
Student Diversity Statistics: Examining How Diverse Each University's Student Body Is
Diversity and inclusion are critical factors in creating a vibrant and inclusive college environment. NYU is known for its diverse student body, with students from over 150 countries represented on campus. Bates is also committed to diversity, with its own unique community of students from all around the world.
However, diversity goes beyond just international representation. It also includes factors such as race, ethnicity, gender, sexual orientation, and socioeconomic status. At NYU, efforts are made to ensure that students from all backgrounds feel welcome and supported. This includes providing resources such as multicultural centers, affinity groups, and diversity training for faculty and staff.
Similarly, Bates College has a strong commitment to creating an inclusive environment for all students. The college has implemented various initiatives to promote diversity, such as the Multicultural Center and the Office of Intercultural Education. Additionally, Bates has a need-blind admission policy, which means that a student's ability to pay is not a factor in the admission decision. This helps to ensure that students from all socioeconomic backgrounds have access to a Bates education.
Conclusion
Ultimately, choosing between NYU and Bates comes down to your personal preferences and priorities. While both universities have their own unique strengths and weaknesses, there is no right or wrong choice. By considering the factors outlined above and doing thorough research, you can make an informed decision that will set you up for success in your academic and career aspirations.
It is important to note that while academic programs and campus culture are important factors to consider, financial aid and the cost of attendance should also be taken into account. NYU is known for its high tuition costs and limited financial aid options, while Bates offers generous financial aid packages and a commitment to making education accessible to all students. It is important to weigh the potential long-term benefits of attending a prestigious university like NYU against the financial burden it may place on you and your family.
Want to learn more about getting into College? You've come to the right place. At AdmissionSight, we have over 10 years of experience guiding students through the competitive admissions process.
AdmissionSight can help you put your best foot forward when applying to college this fall. Contact us today for more information on our services.