Pre-med at Caltech
It is well known that the California Institute of Technology is not only one of the most challenging schools in the country but also one of the most challenging schools to pursue a pre-medical education. In fact, some believe that pursuing a pre-med at Caltech is "an unnecessarily difficult path."
Students of pre-med at Caltech who intend to apply to medical schools are able to choose any major of their choosing. The Career Development Center provides pre-health counseling for these students.
CDC Pre-Health Counseling hosts between two and four workshops per term, each of which covers a topic pertinent to health science degree programs. In addition, they host a Professional Forum Series each term, during which medical professionals talk about their areas of expertise in order to expand students' knowledge of the healthcare industry.
Does Caltech have a Pre-med?
Does Caltech have a pre-med? The atmosphere at Caltech is one that encourages cooperation. The pre-med at Caltech does not count toward a major, certification, or other academic achievements. It is a straightforward reference to the kinds of courses that are customarily needed in order to be considered for admission to medical school.
Even though research is emphasized heavily in the pre-med at Caltech, many of the most prestigious medical schools look for students with previous research expertise. Access to research opportunities is something that pre-med students who are looking to work on something meaningful during their time spent on campus are likely to find beneficial.
This is especially true when considering the fact that clinical experience can be gained through off-campus volunteer work. However, the absence of a hospital with which it is affiliated does not preclude the possibility of working with other hospitals.
At other schools, students who are pursuing a pre-health career track may engage in intense competition with one another; however, the pre-med at Caltech encourages and promotes working together.
This applies to everyone at Caltech, from its Nobel Prize-winning scientists to its staff to the newest entering class. On campus, there are a few pre-med clubs, such as MEDLIFE and the Pre-Med Club. Both of these groups organize discussions with seasoned physicians and provide news about possibilities.
What Percent of Caltech Pre-meds Get Into Med School?
What percent of Caltech pre-meds get into med school? The California Institute of Technology is a prestigious private institution of higher learning that offers degrees in engineering and science. Undergraduate degrees are offered in a total of 28 different scientific subfields at Caltech.
The core curriculum of the pre-med at Caltech is exceptional and provides students with a strong foundation in the fundamental science courses that are required by all medical and health institutions. On the Medical College Admission Test (MCAT), the majority of Caltech's students score in the top 90th percentile or higher.
Unfortunately, there are no statistics readily accessible on the percentage of pre-med students who graduate from pre-med at Caltech and are accepted to medical schools. However, this institute can provide you with a list of medical schools that have taken its pre-med graduates into their programs.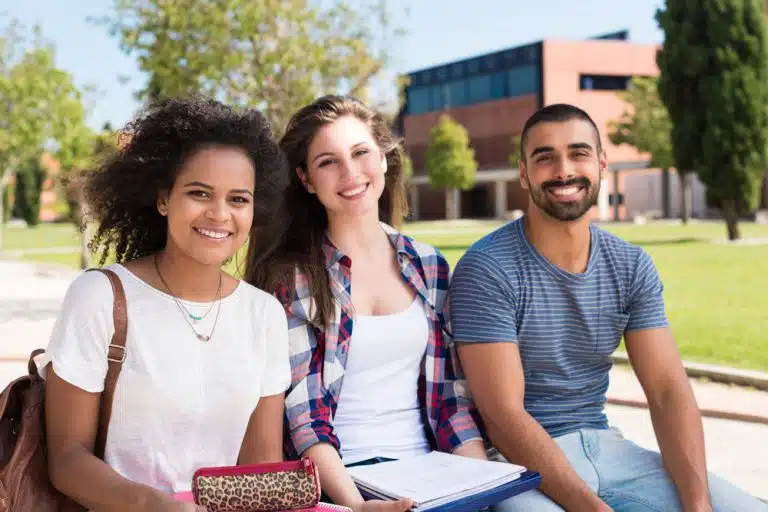 In the past, medical schools have shown interest in accepting Caltech alumni who completed their undergraduate studies with degrees in physics, engineering, chemical engineering, applied mathematics, and literature. On this list of medical schools, you'll find some of the most prestigious educational institutions in the world, like Harvard and Columbia.
Which Undergrad is Best for Med School?
Which undergrad is best for med school? You have an exciting path ahead of you if you are working toward attending pre-med at Caltech or any of the other top medical schools in the country. If you want to have a strong foundation later on, you will have to put a lot of effort into your studies and overcome the various obstacles that you will encounter along the way.
In order to achieve your objective of becoming a medical professional, you should plan on spending between seven and eight years in school. It's possible that the knowledge of that reality leaves you feeling a little disheartened, but it doesn't have to be that way. The plus side is that you can start working as an intern before you finish your full program, and some interns are paid a respectable salary for their work.
However, the first thing you need to do is select an undergraduate degree program. As you weigh your choices and decide which way to go, don't forget to keep your immediate and long-term requirements, preferences, and objectives in mind.
It is possible that the path you take when you first enroll in college will change depending on whether or not you plan to specialize in a particular specialty of medicine. You can believe that you ought to select a course of action based on pay or some other criterion. Although the amount of money you make will invariably play at least some part in your decision, you should never make it the primary consideration.
Biology
Lessons in biology span a wide variety of living things, from single cells to entire human beings. You will learn how a variety of species are able to survive and reproduce, and the classes you attend will demonstrate how your body's many organs coordinate their functions to keep you alive.
You will not only gain knowledge about organisms that are still alive today, but you will also travel through time to find out about creatures that existed a very long time before humanity. If you want to get as much information as possible regarding life and the myriad of forms it can take, taking a biology class is the way to go.
This degree piques your curiosity and motivates you to keep working for the long-term professional goals you've set for yourself.
Biomedical Engineering
Magnetic resonance imaging and the technology that makes laser surgery possible were both invented by biomedical engineers. These advancements, which have revolutionized the world in many beneficial ways, have been largely responsible for these changes.
If you pursue an education in this subject, you will provide yourself with the tools you need to succeed in any area of specialization that you choose to focus on later in your studies, provided that you continue your study in this field.
An amazing accomplishment that no employer will be able to overlook is earning a degree in biomedical engineering with a good grade point average. As a result of this accomplishment, you will have many more job alternatives available to you.
Biochemistry
The study of biochemistry involves investigating the chemical processes that are involved in living things, with a particular emphasis on the inner workings of cells. Courses in biochemistry examine how cells generate energy, how they move, and how they reproduce.
Following an introduction to the fundamentals of cellular life, you will investigate DNA and genetics, the fundamental components of living things. You not only learn how genetics affect a person's likelihood of developing certain diseases, but you also gain an understanding of how the color of a person's hair and eyes is determined by genetics.
Prospective employers will take note of your fundamental grasp of life if you have a degree in biochemistry, which proves that you have this insight.
Health Sciences
The field of health sciences is studied in depth at a number of undergraduate institutions. A major in health sciences would be ideal for a career in medicine, but in reality, only 784 of the 22,239 medical school students tracked by the American Medical Association had majored in specialized health sciences.
This is despite the fact that health sciences are a popular major. This only accounts for roughly 3.5% of the total number of medical school students who major in the health sciences.
The majority of students who study health sciences end up working in the medical profession; however, they don't typically work as doctors. Instead, these students typically find employment as technicians in the healthcare industry, where they assist physicians and other highly trained medical professionals in performing diagnostic tests, dispensing prescriptions, and carrying out a variety of other therapeutic procedures.
Medical Technology
Undergraduate degrees in medical technology are likely to be more appealing to you if you have less of an interest in the administrative aspects of the healthcare system and a greater desire to participate in the hands-on technical work that is required in clinical practice.
In most cases, the main objective of these healthcare programs is to train students to work in clinical settings as medical technologists or technicians. Career options within the realm of medical technology and technology assistants include phlebotomist, radiologic technologist, surgical technologist, and cardiovascular technologist roles.
If a student earns an undergraduate degree in medical technology, they have the option of either entering the industry as a medical technician or technologist or continuing their education by applying to medical school. Both of these paths lead to the same end goal of becoming a physician.
Psychology
It's not just aspiring doctors who can benefit from undergraduate degrees in the social sciences like psychology or sociology. They can be advantageous, and some medical schools even give preference to applicants who have them.
If you choose to major in psychology rather than, say, biology or chemistry, you can differentiate yourself from other students in your graduating class while also contributing to the variety of that class. You will also acquire the professional skills necessary to take a humanistic approach to a medical career, such as empathy, communication, critical thinking, and resilience.
These workplace skills are required for a humanistic approach to a medical career. You will also gain an understanding of mental health concerns as well as the factors that contribute to their development.
The knowledge and understanding that you gain while obtaining this degree will prepare you for many of the responsibilities that you will assume once you get it and begin working in the medical field. You will be taught, for instance, how to communicate with patients in a way that fosters transparency and trust among all parties involved.
You will not only learn how to aid your patients, but you will also learn how to get beyond the emotional problems that you will confront during your career. This is a two-fold benefit of being a medical professional. The Bureau of Labor Statistics reports that approximately 6.6 percent of all employed physicians and surgeons hold degrees in psychology.
What GPA is Required for Caltech?
What GPA is required for Caltech? The acceptance rate at Caltech is now at 7%. It is one of the most difficult colleges to get into, coming in at number two in the state of California and number four in the US for having the lowest admission rates.
The institute upholds stringent admission standards for SAT and ACT scores, typically accepting students whose test results place them in the top one percent of the population. Even for individuals who have the highest grades and test scores, gaining admission to pre-med at Caltech can be a challenge.
Most institutions have a minimal GPA requirement. However, this is sometimes the absolute bare minimum that must be sent with an application in order to avoid being immediately refused. When it comes to the grade point average criteria, the GPA you need to have in order to have a shot at getting in is the one that matters the most.
It is more challenging to attain a decent grade point average at Caltech than it is at many other universities because of the challenging coursework and the fast learning that is required. In addition, if a student is interested in pursuing a career in chemical or electrical engineering, there is a good chance that he will have very little time outside of his academic responsibilities for activities such as volunteering.
Caltech anticipates that you will be among the top students in your class if you have a GPA of 4.19. In order to be competitive with the other applications, you will almost certainly need to receive all A's. It is a widely held belief that in order to get the same grade at Caltech as one would at practically any other college, one would need to exert far greater effort.
The curriculum, like that of the pre-med at Caltech, is designed to be more difficult and requires more work from students than those of a similar nature offered at state universities.
Through the required core curriculum, Caltech places an emphasis not only on the range of knowledge available but also on the depth of knowledge available. Advanced Placement (AP) courses and test scores can be used to obtain college credit to shorten the time required to graduate and give students time to do other things outside of academics at many other colleges; however, no credit is given for any AP course that a student takes in high school at Caltech.
This is in contrast to the policy at many other colleges. This is due to the fact that Caltech goes above the AP level and demands significantly more than simply learning formulas and being able to identify appropriate applications for them.
Want to learn more about pre-med at Caltech? You've come to the right place. At AdmissionSight, we have over 10 years of experience guiding students through the competitive admissions process.
AdmissionSight can help you put your best foot forward when applying to college. Contact us today for more information on our services.