Pre-med at Cornell
According to the statistics, Cornell is consistently ranked as one of the top pre-med institutions in the United States. In 2016, 76% of pre-med at Cornell were successful in gaining admission to medical school with a grade point average of at least 3.4. In addition, 63% of all applicants to Cornell's medical school had their applications reviewed favorably and were accepted the same year they submitted them.
As a pre-med at Cornell, you will get the opportunity to explore Cornell's Health Careers Program. This program offers pre-med students essential resources, such as vital advising and an Evaluation Committee, in addition to essential information.
This Evaluation Committee will come in extremely handy for you because it will provide you with a recommendation letter that is required for your admission to medical school.
Does Cornell have a Pre-med?
Does Cornell have a pre-med? In the picturesque Finger Lakes region of upstate New York, Cornell University provides an excellent pre-med program for its students. Many students at Cornell are interested in pursuing a professional life in the medical field.
In point of fact, of all of the universities in the Ivy League, Cornell University has the largest number of graduates who apply to medical schools. And when looking at all private universities, the pre-med at Cornell has the second-highest number of students who go on to apply to medical school; the only private college that produces more applicants is Johns Hopkins.
Students who are interested in attending medical school can take advantage of a wide variety of resources made available to them through the Health Careers Program at Cornell University. These include advising, health-related programs, information resources, and access to the Health Careers Evaluation Committee (HCEC).
The Health Professions Education Committee (HCEC) will compose a detailed written evaluation of a student's candidacy for a profession in the healthcare field. This evaluation, along with letters of recommendation, can be submitted.
PATCH, which stands for the Pre-professional Association Toward Careers in Health, is a student club at Cornell that provides students who are interested in a career in the medical field with support and guidance. Pre-med at Cornell are given the opportunity to engage in conversation with currently enrolled medical students as well as admissions professionals during an annual tour of the SUNY Upstate Medical School that is organized and run by this group.
The fact that Cornell is a big generator of pre-med students is only one of many benefits the university offers to assist its students in achieving their academic goals. The university is highly regarded not only as a participant in the Ivy League but also on its own account due to the difficulty of its academic programs.
Students interested in premed can construct a compelling application by participating in Cornell's distinctive extracurriculars and taking advantage of the university's many possibilities for undergraduate research.
The pre-med at Cornell also provides connections to the highly regarded Weill Cornell School of Medicine, which, although being located in New York City in the state's lower tier, can provide an opportunity to learn from seasoned physicians and perform research during vacations.
What Percent of Cornell Pre-meds Get Into Med School?
What percent of Cornell pre-meds get into med school? In 2016, a remarkable 76% of Cornell pre-meds with a grade point average of 3.4 or better were admitted into medical school, and 63% of all Cornell candidates were accepted into medical school that same year.
According to their most recent pre-med guide, their admissions rates are 25–30% higher than the average admissions rate for all schools in the country, which most likely places them in the 70–75% accepted area.
According to the data that Cornell gives for the most recent individual year, 84% of applicants for the class of 2019 were admitted. This figure compares to 64% of all students with Cornell degrees that year and 43% of applicants nationally. There are approximately 17% of pre-med at Cornell are interested in pursuing a career in medicine, so if you do decide to become a pre-med student, you will be in excellent company.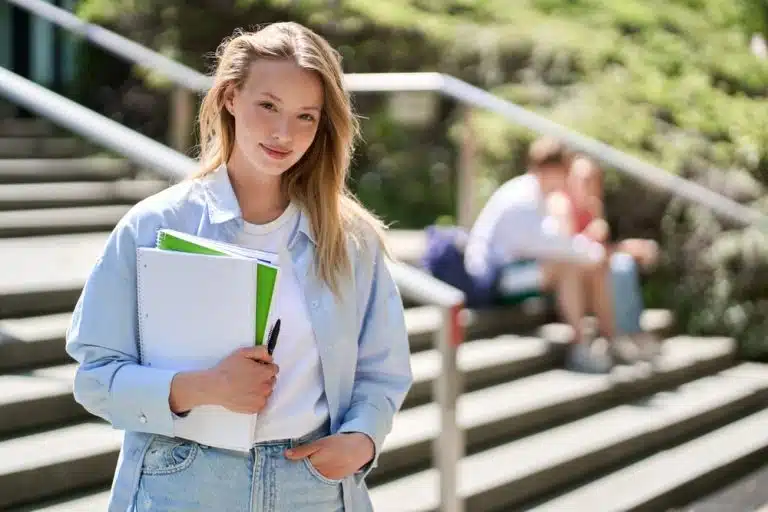 Students interested in pursuing a career in medicine can take use of specialist advising, programs, information, and an Evaluation Committee through the school's Health Careers Program. When it comes to obtaining letters of recommendation for medical school applications, this Committee is especially beneficial.
Which Undergrad is Best for Med School?
Which undergrad is best for med school? The words of Ezra Cornell, written in 1868 and attributed to him, " I would found an institution where any person can find instruction in any study," are as relevant today as they were back then. You have the opportunity to major in strong programs in fields as varied as engineering, agriculture, human ecology, and hotel management.
This is in addition to the fact that you can major in humanities subjects and biological sciences, just like at many of Cornell's peer institutions.
If you want to go to medical school in the future, you might find it difficult to choose a major because there are so many different paths you could take. However, students from practically every major at Cornell have had success in applying to medical school, and there is no one major that is universally considered to be superior to others for pre-med students.
Despite the fact that students can follow virtually any field of study, candidates to medical schools across the country tend to concentrate on a select few disciplines. The majority of pre-med at Cornell intend to pursue a career in medicine, majoring in one of the biological disciplines, such as biology or biochemistry.
This makes perfect sense, considering the fact that you probably became interested in medicine because you wanted to gain a better understanding of human health and illness. As a result, studying the fundamental principles lays a solid groundwork for entering medical school.
A significant number of pre-med at Cornell, in particular, take the same academic path. The majority of premed students pursue degrees in fields such as biology, chemistry, and biological engineering.
One of the benefits of these kinds of majors is that they have a significant amount of overlap with your premed requirements. This enables you to finish both the courses required for your major and the premed requirements simultaneously, thereby reducing the total number of required classes.
Biology
Biology is one of the most common majors chosen by those who want to pursue a career in the medical field, particularly those who wish to become physicians or surgeons.
The Bureau of Labor Statistics reports that 48.7 percent of all physicians and surgeons who were working in the United States in 2015 had biology as their undergraduate major.
According to the Association of American Medical Colleges, more than half of all individuals who applied to medical school for the academic years 2021-2022 majored in biology or a related biological science for their undergraduate degrees.
One approach to ensure that you take the prerequisite scientific classes and labs that many different medical schools require is to earn a degree in biology. You will learn about things like human biology, anatomy, physiology, and genetics during your time in this program.
Biochemistry
Students who specialize in biochemistry study not only live creatures but also chemistry and how it interacts with living organisms in the same way that biology students do. Courses in biochemistry examine how cells generate energy, how they move, and how they reproduce.
Following an introduction to the fundamentals of cellular life, you will investigate DNA and genetics, the fundamental components of living things. This is another option that many people who wish to pursue a career in medicine choose.
As you might expect, the majority of your scientific classes will be labs, particularly those in the fields of biology and chemistry. You not only learn how genetics affect a person's likelihood of developing certain diseases, but you also gain an understanding of how the color of a person's hair and eyes is determined by genetics. On the other hand, you will likely end up taking a greater number of math and physics classes than a biology major would.
Biomedical engineering
You should expect to take a lot of science classes if you choose biomedical engineering as your major, and you'll also learn a lot about technology. You will get an understanding of how advances in science and engineering can contribute to better medical treatment.
The majority of students who choose this concentration go on to pursue careers as biomedical engineers. These engineers are responsible for a wide variety of tasks, including the development of new medical tools, such as diagnostic and monitoring equipment, as well as the research and development of artificial organs that can be used in transplant procedures.
Nevertheless, if you want to go to medical school, this major might help you become ready for it, and it can also improve your knowledge of the instruments that you might use as a doctor or in another medical field.
Psychology
It's not just aspiring doctors who can benefit from undergraduate degrees in the social sciences like psychology or sociology. They can be advantageous, and some medical schools even give preference to applicants who have them.
If you choose to major in psychology, rather than, say, biology or chemistry, you can differentiate yourself from other students in your graduating class while also contributing to the variety of that class. You will also acquire the professional skills necessary to take a humanistic approach to a medical career, such as empathy, communication, critical thinking, and resilience.
These workplace skills are required for a humanistic approach to a medical career. The Bureau of Labor Statistics in the United States estimates that approximately 6.6 percent of currently practicing physicians and surgeons have degrees in psychology.
There are a lot of institutions that will let you choose a concentration within their psychology programs, and some of those schools even offer a pre-med track that will make sure you take the necessary science, math, and English subjects for when you get into medical school.
Public health
Instead of concentrating on the health of a single patient, students who specialize in public health look at the health of an entire community or population. You will concentrate on preventative measures, health statistics, and trends, as well as the promotion of healthy living.
An undergraduate degree in public health can serve as excellent preparation for a variety of different occupations. Pre-med is a great initial step before applying to medical school and is offered by many schools, similar to the field of psychology.
Nursing
Earning a bachelor's degree in nursing can pave the way for you to pursue more advanced nursing occupations, such as becoming a nurse practitioner. It can also help you become a registered nurse, which is a prerequisite for this career path. Additionally, it can be an excellent stepping stone toward entering medical school.
There are several nursing programs that contain some courses that fulfill the prerequisites for medical school; nevertheless, you may still need to take additional classes.
In order to earn your nursing degree, you will most likely be required to conduct internships in a hospital or clinical setting. These internships will provide you with practical experience that may be applied in the future and will help you improve your bedside manner.
Earning a degree in nursing provides you with other options, including a backup. You might choose to take a break before beginning your studies at a medical school; if so, you can put that time to good use by working as a registered nurse. You'll already have some clinical experience under your belt by the time you decide whether or not to advance in your medical career.
Economics
At first, majoring in economics and enrolling in a pre-med program may not appear to be complementary to one another. Still, this combination is more frequent than you might imagine. Since economics, like psychology, is a social science, you will develop the ability to think critically about the people and the world around you while you study it.
Getting a degree in economics will help you do better on the MCAT. You will have a better understanding of how to make your services more affordable for your patients once you have finished school and are working as a practicing medical professional. Additionally, you will have a better understanding of how to run a private practice and even how to work with insurance companies once you have this knowledge.
If you are comfortable with arithmetic and enjoy working with numbers, economics could be an excellent major for you. Just bear in mind that in order to fulfill the requirements for medical school, you might need to take some additional science classes first.
What GPA is Required for Cornell?
What GPA is required for Cornell? Cornell University is the newest member of the Ivy League. Cornell students have the unique opportunity to learn from faculty members of the highest caliber, including Nobel Laureates, Pulitzer Prize winners, and MacArthur Fellows.
This is a once-in-a-lifetime experience for any student but most especially pre-med at Cornell. You are required to give careful consideration to Cornell University's GPA prerequisites before submitting an application. This is to ensure that your application is not immediately dismissed as invalid.
You may determine the minimum required GPA for admission to Cornell University by looking at the average GPA earned by students at Cornell. The majority of Cornell's acceptances have unweighted grade point averages of 4.07 or higher.
You might be asking yourself, "How is it possible for kids to achieve a grade point average that is higher than 4.0?" Some secondary schools assign grades on a scale of 5.0 rather than 4.0 to the Advanced Placement (AP) exams and other advanced coursework.
The specific grade point averages of admitted students are kept secret by the vast majority of the nation's leading educational institutions. Despite this, the vast majority of pupils finish in the top 10 percent of their high schools. It is in your best interest to have your overall grade point average at or above 4.0 in all of your subjects.
You'll need to earn a majority of A's in your high school classes if you want your grade point average to be high enough for Cornell. Other information in your transcript, such as awards, certificates, and AP classes, are taken into consideration by Cornell as well.
In conclusion, it is necessary to maintain a grade point average that satisfies the requirements set forth by Cornell University while simultaneously enrolling in the most difficult classes that your high school has to offer.
Want to learn more about pre-med at Cornell? You've come to the right place. At AdmissionSight, we have over 10 years of experience guiding students through the competitive admissions process.
AdmissionSight can help you put your best foot forward when applying to college. Contact us today for more information on our services.