Princeton Campus Life
The benefits of attending Princeton University as an undergraduate student are numerous. There's no question that this school is one of the best in the world when it comes to giving students a great education through the Princeton campus life. It has a great curriculum, famous professors, and a well-deserved reputation for excellence.
Entering college can be really exciting, and you can even experience a rollercoaster of emotions upon entering the campus of Princeton. If you want to go to this prestigious school and live on campus, remember that your application needs to be strong and solid.
We at AdmissionSight can be of great assistance in making sure that you're on the correct path during admissions at Princeton and making sure that your application passes the requirements to become an ideal candidate. We are dedicated to making your dream of becoming a student at Princeton and experiencing its campus life a huge possibility for you. Continue reading to learn more.
Where is Princeton's campus?
Where is Princeton's campus? In Princeton, New Jersey lies the main campus of Princeton University, which spans more than 600 acres (2.4 km2) and contains more than 200 individual buildings.
The James Forrestal Campus is a smaller location that was primarily created as a research and education complex. It is located in both the neighboring town of Plainsboro and the town of South Brunswick. The campuses can be reached by train from New York City and Philadelphia in approximately an hour's time in either direction.
Also, the university owns more than 520 acres (2.1 km2) of land in West Windsor Township, where they plan to build a housing complex for graduate students called "Lake Campus North."
Nassau Hall, which was finished in 1756 and was located on the northern end of the campus facing Nassau Street, was the first building to be constructed on the campus. Between the early and middle parts of the 19th century, the campus continued to grow significantly around Nassau Hall, where the majority of Princeton campus life takes place.
Cope and Stewardson were responsible for designing a substantial section of Princeton's architecture at the end of the 19th century, resulting in the Collegiate Gothic style for which Princeton University is recognized today.
The Putnam Collection of Sculpture is comprised of a number of sculptures from the 20th century that can be found dispersed over the campus of Princeton University. It features the works of the following well-known artists:
Pablo Picasso
Henry Moore
Isamu Noguchi
Alexander Calder
Jacob Epstein
Richard Serra
Lake Carnegie is an artificial lake that can be found on the campus's southernmost edge. The lake was named after Andrew Carnegie. In 1906, Carnegie provided funding for the creation of the lake in response to a request made by a friend and his brother, who were also Princeton graduates.
Between the years 1912 and 1943, Beatrix Farrand was the landscape architect for Princeton's grounds. The most recent act of gratitude bestowed upon her for her achievements was the naming of a courtyard in her honor.
After that, in the year 2000, Quennell Rothschild & Partners made several modifications to the existing landscape. In addition, there were 17 gardens all over the Princeton campus, which added to its beauty.
Princeton Campus Buildings
The following are some of the Princeton campus buildings:
Nassau Hall
We talked earlier about Nassau Hall, the oldest building on the Princeton campus. It was built between 1754 and 1756. In 1776, it was the first seat of the New Jersey Legislature. In 1777, it was part of the Battle of Princeton. From June 30, 1783, to November 4, 1783, it was the capital of the United States because it was where the Congress of the Confederation met.
Since 1911, the front gate has been flanked by two bronze tigers, which were a present from the Princeton Class of 1879. The first commencement was conducted on the front lawn of Nassau Hall in 1922, and it has been held there ever since, along with other phases of Princeton campus life.
In 1966, Nassau Hall was included on the list of historic places maintained by the National Park Service. In the present day, it serves as the location for a number of administrative offices, including the office of the university president.
Cannon Green is the name of the open area located south of Nassau Hall. British troops evacuated Princeton after the conclusion of the Battle of Princeton, taking the "Big Cannon" with them. Later, this cannon was discovered buried in the middle of the battlefield. In 1836, the cannon was brought back to Princeton, where it was placed near the town's easternmost tip.
Two years later, in 1836, Princeton students carried it to campus in the middle of the night, and in 1840, it was buried in its current location. A second "Little Cannon" is buried in front of the nearby Whig Hall.
Art Museum
Even though the art collection at the institution dates all the way back to the very beginning of the university, President McCosh did not officially create the Princeton University Art Museum until the year 1882.
This institution was founded with the intention of providing direct access to works of art in a museum for the purpose of a curriculum in the arts. At the time, this kind of instruction was prevalent in many European colleges.
To begin with, the collection inside the museum includes around 112,000 pieces of ancient and contemporary art. They came from Europe, Asia, Africa, and the Americas, among other places. The museum's art collection is divided into ten main curatorial divisions.
In addition, there is a collection of Greek and Roman antiquities, including ceramics, marbles, bronzes, and Roman mosaics, from faculty digs in Antioch. In addition, there are additional works of art from the ancient Egyptian, Byzantine, and Islamic civilizations in this collection. Students are captivated by such collections and consider them a meaningful part of their Princeton campus life.
Sculpture, metalwork, and stained glass are some of the mediums that are used to illustrate medieval Europe. Pieces by Monet, Cézanne, and Van Gogh from the early Renaissance to the 19th century are in the collection of Western European paintings. There is also a growing collection of 20th-century and contemporary art, such as Andy Warhol's Blue Marilyn.
Furthermore, the museum has a collection of art from China and Japan, including bronzes, tomb figurines, paintings, and calligraphy. In addition, the museum has collections of art from Korea, Southeast Asia, and Central Asia.
There are examples of Mayan and Olmec art in the museum's collection of pre-Columbian art, and the museum's collection of indigenous art spans the globe, from Chile to Alaska to Greenland.
The museum has a large number of prints and drawings by old masters, as well as more than 20,000 photographs. Over 750 different pieces of African art are also on display.
The John B. Putnam Jr. Memorial Collection of Sculpture which can be found outside is maintained by the museum.
University Chapel
On the north side of the Princeton University campus, next to Nassau Street, you'll find the Princeton University Chapel. It was constructed between 1924 and 1928 at a cost of $2.3 million. The university's supervising architect, Ralph Adams Cram, was responsible for designing the chapel. It was the second-largest university chapel in the world at the time it was built.
In the years 2000 and 2002, a restoration project that lasted for two years and cost a total of ten million dollars was carried out. The chapel is used for both religious services and festivals held in the community, and it has seating for approximately 2,000 people. This remarkable chapel has also been a huge part of students' Princeton campus life, especially for its choir members.
The length of the chapel is 277 feet (84 meters), its width is 76 feet (23 meters), and its height is 121 feet (37 meters) when measured from the exterior. The exterior is made of Pennsylvania sandstone, and it is trimmed with limestone from Indiana. The interior, on the other hand, is made of limestone and sandstone from Aquia Creek.
The architectural style is reminiscent of an English church from the Middle Ages. The vast iconography, which includes stonework, stained glass, and wood sculptures, is united by the idea of combining religious practice and academic pursuit.
You can definitely find a lot of exciting things at Princeton University, and its campus indeed deserves praise for its rich history and well-maintained, beautiful buildings.
How is life on campus at Princeton?
How is life on campus at Princeton? In this part, we will talk about other aspects of campus life at Princeton, such as housing, food, sports, and various organizations and activities.
Housing
Princeton provides on-campus housing to its enrolled students, and it is a requirement for all of its first-year students to live on-campus. Princeton is known to have quality dorms that provide a great social environment for students. In the succeeding parts of this article, we will have an in-depth discussion of its residential colleges.
Food
There is a dining hall within each residential college that serves the students of that college. These dining halls vary from one another in terms of the atmosphere as well as the food that is offered.
Non-residential upperclassmen can make their own dining arrangements, join an eating club, which is one of the highlights of Princeton campus life, with a shared meal plan, or participate in a dining co-op, where students buy food in large quantities and split the costs of preparation and consumption.
Jewish students have access to kosher options through the university's Center for Jewish Life, and Muslim students can find halal options in the dining halls.
The majority of one's social life takes place on campus, and a significant portion of it is spent participating in one's residential college or eating club. Residential colleges organize many different kinds of social events and activities for their students, such as trips to see shows on Broadway and weekly barbecues.
Eating clubs are co-ed organizations that serve as social hubs, conduct events, and invite guest lecturers. These clubs are not linked with the university but do invite guest speakers. In addition, they give upperclassmen a place to hang out and get to know each other.
There are a total of ten such clubs on campus. Five of them offer first-come, first-serve memberships known as "sign-ins," and the other six use a selective method known as "bickering." In order to fulfill this requirement, prospective members must go through an interview process.
To become a member of any eating club, you will need to pay a fee that falls somewhere between $9,000 and $10,000. Because of this, Princeton gives more financial aid to upperclassmen students, and eating clubs also help their members in some way.
Cannon, Cap and Gown, Charter, Cloister, Colonial, Cottage, Ivy, Quadrangle, Tiger, and Tower are the names of the ten different clubs that can be found on Prospect Avenue, and Terrace is the name of the one club that can be found on Washington Road. About 150 to 200 students belong to each club, and about 68% of all undergraduates are in each group. This shows how important each club is to the Princeton campus life of students.
Sports
At Princeton, sports are a significant part of student life. The university's football squad played the first ever college football game in 1869 versus Rutgers University, an in-state rival. A total of 28 national titles have been won by Princeton University teams, but only 15 of those are officially recognized by the NCAA. As disappointing as it may be to Tiger fans, the last time their school won a national championship was back in 1922.
Even though Princeton hasn't had much success on the field recently, the school still competes with some of football's oldest rivals. The Princeton-Yale game has been played continuously since 1873, the Princeton-UPenn game has been played since 1876, and the Princeton-Harvard game has been played continuously since 1877.
Organizations and Activities
There are around 500 recognized student organizations at Princeton. The Undergraduate Student Government, also known as USG, is the student government that serves Princeton University.
The Undergraduate Student Government (USG) is in charge of funding student group activities, sponsoring campus events, and speaking for undergraduate students in meetings with professors and administration.
The American Whig-Cliosophic Society is the nation's oldest collegiate political, literary, and debating society. It was established somewhere around the year 1765, and it is both the largest and the oldest student group on campus.
The Whig-Clio Society is comprised of a number of subordinate groups, each of which focuses on a particular aspect of politics. The Princeton Debate Panel, the International Relations Council, the Princeton Mock Trial, and the Princeton Model Congress are some of these subordinate groups.
Both the Princeton Diplomatic Invitational (PDI) and the Princeton Model United Nations Conference (PMUNC), which are both competitions for Model United Nations, are managed by the International Relations Council. The PDI is for collegiate students, and the PMUNC is for high school students.
You can't have a complete Princeton campus life without being familiar with its several magazines and radio station. Founded in 1876, The Daily Princetonian (also known as The Prince) is the second-oldest college daily student newspaper in the United States.
In addition, The Princeton Tory is a campus journal of conservative thought. The Princeton Diplomat is the only student-run magazine on global affairs. The Princeton Political Review is the only multi-partisan political publication on campus. And the recently revived Princeton Progressive is the only left-leaning political publication on campus.
The WPRB radio station on 103.3 FM at Princeton University is the oldest licensed college radio station in the entire United States.
The town of Princeton is home to a wide range of musical and performing arts groups. The Performing Arts Council is an organization that represents a significant number of these groups. The Princeton Triangle Club, which has been around since 1883, is the oldest traveling musical comedy theater group in the United States.
Every fall, it puts on its signature Triangle Show in the McCarter Theatre, which has a capacity of one thousand people. It presents original musical comedies, revues, and other shows all across campus. The Glee Club at Princeton is the oldest choir at the university and was founded in 1874. The humorous scrambling Tiger Band was established in 1919 and has since performed at various events, including halftime concerts.
Other ensembles include the Princeton University Orchestra, which has been around since 1896 and serves as the university's flagship symphony orchestra group, as well as the Princeton Symphony Orchestra, both of which perform in Alexander Hall.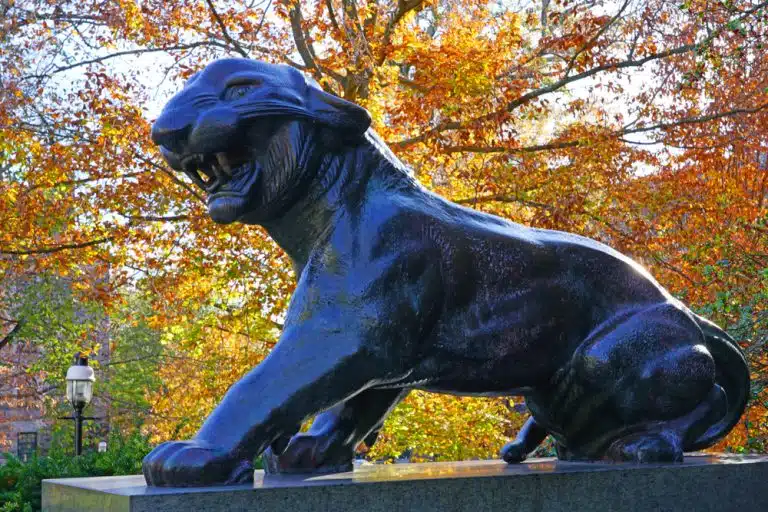 A cappella groups can be found on college campuses and are an important part of Princeton campus life, with these groups frequently putting on concerts, informal events, and solo singing.
A cappella performances known as "arch sings" take place in one of Princeton's many Gothic arches throughout the academic year. The Nassoons, who have been performing a cappella music since 1941, hold the title of the world's oldest a cappella group.
The Tigertones and the Footnotes are examples of all-male a cappella groups. On the other hand, the Tigerlilies, Tigressions, and Wildcats are examples of all-female a cappella groups. The Princeton Katzenjammers are the oldest coed a cappella group in the Ivy League, and they were followed by the Roaring 20 and Shere Khan.
Furthermore, Princeton University has numerous student centers on campus that are dedicated to offering students with particular identities access to a variety of tools and information. These centers include the following:
Women's Center
LGBT Center
Center for Jewish Life
Davis International Center
Carl A. Fields Center for Equality and Cultural Understanding
The Frist Campus Center and the University Club are two additional venues on campus that are open to all members of the campus community and host a wide range of events and activities.
There are 15 different chaplaincies and a wide variety of religious student groups at Princeton. On campus, one can find representatives of the following religions: Unitarian Universalism, Baha'i, Buddhism, Christianity, Hinduism, Judaism, Islam, and Sikhism are the world's major religions.
Does Princeton have on-campus housing?
Does Princeton have on-campus housing? As discussed earlier, Princeton offers on-campus housing to its students. Continue reading for further discussion.
Residential colleges
At Princeton, students will have a place to live for their entire undergraduate career, and more than 98% of students choose to make the campus their home during college, which is the greatest aspect of Princeton campus life.
First-year and second-year students at the university are required to live on campus, more specifically in one of the six residential colleges on site. Each residential college has its own particular arrangement of rooms and building design.
Students are assigned both a faculty academic adviser and an upperclassman residential college adviser to help them acclimate to college life and provide academic support, respectively.
Upperclassmen have the option of continuing to live on campus or moving into upperclassmen dorms. But even if upperclassmen choose to live off campus, they are still connected to their colleges.
There is a separate faculty head, dean, director of studies, and director of student life for each individual college. The colleges provide a number of different amenities for their students, including dining halls, common rooms, laundry rooms, academic spaces, and resources for the arts and entertainment. While three of the colleges are home to students from all classes, the other three are reserved exclusively for first-year students.
Wilson Lodge, which was later renamed Wilson College, was initially opened as an experiment in the residential college system the year it was dedicated, in 1968. In 1979, a report from the university said that five residential colleges should be built because the number of students kept growing in the 1970s.
Within a year, sufficient funding was obtained, which allowed for the establishment of Rockefeller College, Mathey College, Butler College, and Forbes College. Whitman College opened in 2007 and was built from the ground up at a total cost of $100 million.
There is only one residential college for graduate students at Princeton, and it is called the Graduate College. It is situated on a hill about a half mile away from the main campus. The Graduate College is made up of a massive Gothic part that is topped by the Cleveland Tower, which is a memorial tower for Grover Cleveland, who served as a trustee at Princeton in the past. The tower is home to one of the largest carillons in the world thanks to its collection of 67 bells that make up the carillon.
In contrast to the Gothic architecture of the adjacent Old Graduate College, the connected New Graduate College features a more contemporary architectural design. Graduate students also have the option of finding a place to live in one of the local student residences.
What percent of Princeton students live on campus?
What percent of Princeton students live on campus? More than 97% of undergraduates live on campus and get to experience the exciting Princeton campus life.
About three-quarters of graduate students live on campus, either in the historic Graduate College or the Annexes (single and double rooms in converted homes), or in one of the other university-sponsored residential communities, such as Butler, Lawrence, Hibben-Magie, and Millstone, which offer students and their families many academic, athletic, social, and cultural opportunities.
How much does it cost to live on the Princeton campus?
How much does it cost to live on the Princeton campus? On-campus accommodation costs for students average over $10,000 per year, with eating costs averaging over $7,000. Along with the approximately $1,000 needed for textbooks and classroom materials, there are a variety of extra living expenses to consider that could cost up to $3,000 per year. Living on-campus at Princeton may cost each student approximately $20,000.
Princeton campus life can give you a lot of college memories worth remembering. The transition to college can be demanding, difficult, and even stressful. Therefore, having a beautiful campus to help you relax is truly a wonderful thing to experience at Princeton. You're a step closer to entering your dream college, you just need to strive to pass through the hurdles of Princeton's admissions process.
Here at AdmissionSight, we can help you with your application, and our experienced consultants can give you professional advice. Contact us today to learn about our committed service.