Princeton Early Decision Acceptance Rate
Does Princeton Have Early Decision?
Students often ask, "Does Princeton have early decision?" Early decision is not available at Princeton University, although early action is.  The single-choice early action program at Princeton University is an optional procedure. If you are one of the successful applicants counted in Princeton's early decision acceptance rate, you have until May 1 to let us know whether or not you plan to matriculate.
On Nov. 1, you cannot apply to an early program at any other private college or university if you submit a single-choice early action application, sometimes referred to as a restrictive early action application. Please take care of the following, though:
As long as the judgment is nonbinding, you are permitted to apply early to any public institution or service school.
As long as the judgment is not binding, you may submit an early application to any international institution.
Any college or institution with a non-obligatory rolling admissions procedure will accept early applications.
When Does Princeton Early Decision Come Out?
Students can choose between submitting a single-choice early action or regular decision application to Princeton University. The single-choice early action application deadline is November 1st. By this deadline, when does Princeton early decision come out?
Applicants will hear about their admissions status by mid-December, if they are part of the Princeton early decision acceptance rate or if they are waitlisted or deferred to regular decision admissions. Regular decision applicants must submit their applications by January 1 in order to get an admissions decision by April 1. By May 1st, all accepted students must inform Princeton of their attendance intentions.
Furthermore, it's critical to understand that single-choice early action is not mandatory, meaning students who are accepted are not required to enroll. Prospective students should be informed that single-choice early action has limitations because those who apply under it are not eligible to apply under a single-choice early action or early decision plan to any other college or university. Under regular early action or regular decision, they might still be relevant.
Here are Single-Choice Early Action Deadlines (Dates subject to modification):
Mid-August
The Princeton Supplement and the Common Application are available
Nov. 1
• Application and Princeton Supplement are due
• Graded Written Paper must be submitted
• Transcript, School Counselor's Letter, and School Report
• Teacher Evaluation Forms 1 and 2
• Passed the TOEFL, IELTS Academic, or PTE Academic tests (if applicable)
Nov. 9
Application deadline for Princeton financial aid
Mid-December
Notification of Decisions
May-02
Deadline of Candidate's Reply
What Is the Early Decision Acceptance Rate at Princeton?
The Single-Choice Early Action (SCEA) round for the Class of 2026 at Princeton was canceled. It will be made available once again as a choice for the Class of 2027.
Early action applicants for the year 2022 had 791 accepted students. Now, what is the early decision acceptance rate at Princeton? Princeton early decision acceptance rate cannot be determined because the institution has not disclosed the total number of applicants. SCEA statistics for the Class of 2023, however, show that 743 fewer applicants overall were approved during that cycle.
Early admission rates for the Class of 2023 were 13.9 percent. In contrast, the acceptance rate for those accepted early into the Class of 2011 was a much more favorable 21.1 percent. This clearly illustrates the deteriorating chances of being admitted to Princeton via SCEA.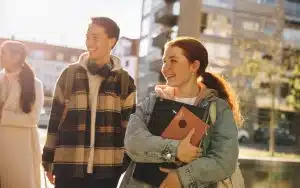 At this time, Princeton has decided to withhold admissions information. Even the overall number of candidates has not yet been disclosed publicly. A credible estimate, according to analysis of historical data, would be greater than 3 percent and lower than 4 percent.
Only 1,498 of the 37,601 overall applications that were submitted for a spot in the freshmen class of 2021–2022 were approved. The Class of 2022's admission rate of 5.5 percent was higher than this 3.98 percent acceptance rate, making it the lowest in school history. For the Class of 2009, Princeton's admission rate was last in the double digits (10.9 percent).
Princeton Early Decision Acceptance for Class of 2022-2024
| | | | |
| --- | --- | --- | --- |
| Class | Accepted Early Applications  | Total of Received Early Applications | Early Acceptance Rate |
| 2024 | 791 | 5,000 | 15.82% |
| 2023 | 743 | 5,335 | 13.93% |
| 2022 | 799 | 5,402 | 14.79% |
Does Early Decision Increase Chances at Princeton?
How challenging is it to get into Princeton? Very. Out of the 37,601 applications it received, the university only admitted 1,498 students to the class of 2025, a record-low acceptance rate of 3.98 percent. Princeton early decision acceptance rate is invalid for this year's admissions thus all applications went via the standard determination procedure.
Due to more than 200 students deferring their enrollment in the class of 2024, the total number of admitted students for the class of 2025 was around 20 percent fewer than typical, making admissions considerably more difficult.
Princeton is one of the most competitive colleges in the country, but your prospects rely on how strong your application is. The use of measures like GPA, test scores, and extracurricular activities can determine your chances of getting into Princeton.
When applying for admission to Princeton University, applicants can use a variety of strategies to get an advantage over the competition:
Submit an early action application to Princeton.
Use a lesser-known major.
Have a distinct history
Select the best exam preparation business.
Let's talk about each strategy:
1. Applying to Single-Choice Early Action.
This query might be in your head for quite some time now, "Does early decision increase chances at Princeton?" Although Covid-19 prevents applicants from using this option during the 2020–2021 cycle, submitting early action applications is still a wise move for applicants who are serious about getting into Princeton. Princeton early decision acceptance rate for the Class of 2024 is 15.82 percent, which is significantly higher than its regular admissions rate.
Regular decision applicants tend to be weaker than early decision applicants, and applying early shows more sincere interest in the institution. The only drawback is that Princeton's early action policy prohibits applicants from applying early to any other private universities; however, they may do so for any public or international institution as long as the decision is non-binding.
Students should only take advantage of this if Princeton is their top option since applying early to Princeton locks them out of applying early to any other Ivy League schools.
2. Selecting a lesser-known major.
You might have an advantage in the Princeton admissions process if you can show that you have a sincere interest in a smaller major.
The Humanities and Engineering are good options because they make up the least amount of undergraduate concentrations.
This is particularly true if you belong to a group that is underrepresented in the industry. For instance, there is evidence that Princeton has been attempting to raise the proportion of female B.S.E students who attend their institution in recent years. Women majoring in engineering make up a smaller proportion than men do.
But this specific piece of wisdom has two sides to it.
When students select a major as their intended specialization merely because they believe it would look good on an application, most Princeton admissions officers can tell. Furthermore, there might be alternative colleges with stronger programs in that discipline for students who are genuinely interested in a less well-known major.
If you are genuinely interested in the major, can demonstrate your interest in it, and are convinced that you want to attend Princeton, choosing a lesser major is a viable alternative.
3. Having a special background.
Students should aim to bring a distinctive perspective to the table because Princeton appreciates diversity in its student body. This viewpoint may result from place, ethnicity, or particular life experiences.
Because so many qualified applicants to Princeton come from the East and West Coasts, students who apply from places with fewer applications, such Wyoming, South Dakota, and so forth, may have a little greater chance of being accepted.
Additionally, because Hispanic, African American, and Native American students are the most underrepresented minority groups at Princeton, they may have an advantage in the application process.
Just keep in mind that your geographic area and racial identity can only help you if you already meet the minimum academic requirements for admission to Princeton.
4. Maximizing your ACT/SAT prep time.
The class of 2025 at Princeton has an average SAT/ACT score of 1460-1560 and a 32-35. Although a score in the center 50% of the range is desirable, the closer you are to the top 50%, the more competitive a candidate you are.
Due to the disruption brought on by COVID-19, Princeton suspended its obligation for standardized testing in 2020–21 and will do so again in 2021–22. If it's safe to do so, it is advised that students do take a standardized test because those who do are more likely to get accepted than those who don't.
Princeton only accepts an applicant's highest composite ACT score and permits applicants to use the SAT's score selection tool. Students are advised to submit their scores if their scores are at or above the 25th percentile of admitted applications (1460 SAT/32 ACT at Princeton).
5. Developing one or more Tier 1-2 extracurricular activities (identify your "spike").
Although not all extracurriculars are made equal, they are a great method for Princeton applicants to stand out from the crowd. The four tiers of extracurricular activities help to clarify the importance that universities attach to various endeavors.
Tier 1 activities are uncommon and show remarkable performance or national leadership. For example, being a McDonald's All-American basketball player, taking home a renowned prize like the John F. Kennedy Profile in Courage Essay Contest, or founding a well-known organization are all examples.
While not quite as uncommon as those identified in Tier 1 (they are more state-level accomplishments), activities found in Tier 2 extracurriculars demonstrate high levels of achievement and leadership. These include getting chosen for an elite state-wide summer program like governor's school, holding the office of student body president, or being an all-state athlete.
Tier 3 activities are more insignificant leadership positions and accomplishments that frequently show up on applications. These can include leading a sports team as captain or serving as a junior officer in a club.
The majority of the extracurriculars that admissions officers see are in Tier 4. They give students  a chance to express themselves outside of the classroom, despite not being particularly impressive to college admissions authorities. These activities include participating in a sport or musical instrument, volunteering, and joining a club without having a leadership position.
At a difficult institution like Princeton, where the majority of applicants have exceptional academic records and test scores, a strong extracurricular resume might help a candidate stand out from the competition. A good CV of extracurricular activities is a terrific approach to show Princeton that you have what it takes. Princeton considers talent and ability to be "extremely significant" when making admissions selections.
A candidate should strive to have at least one or two Tier 1 to Tier 2 activities in order to get into a top 20 institution. It's a fallacy that participation in extracurricular activities shows that a person is well-rounded. A candidate with one or two well-developed interests or a "spike" (a cluster of closely connected interests) is more engaging and memorable. High achievement in a particular field is proof that you'll go on to become a graduate Princeton will be proud of. Princeton aims to admit students who will be extremely successful in their fields.
What Kind of Students Does Princeton Look for?
To answer the burning question "What kind of students does Princeton look for?", Princeton notes that "We look for students with intellectual curiosity, who have pursued and achieved academic excellence. We also look for students with strong personal and extracurricular accomplishments."
The majority of applicants still finish at the top of their high school classes and receive virtually perfect scores on their standardized tests, despite Princeton's comprehensive approach to application scrutiny. Your high school transcript is the most important component of your application because academics are what admissions reviewers look at initially.
The Princeton admissions team is interested in your achievements both inside and outside of the classroom. Your extracurricular activities are essential for this reason. They want to know about your skills, and accomplishments, both personally and academically. Your application will reflect your love for the extracurriculars you choose if you do so.
Additionally, in the application pool, students who make a difference in their high schools and communities stand out. When you discuss your leadership endeavors, passions, and unique abilities, you demonstrate to the admissions committee how much you value your responsibilities and the results of them.
Finally, Princeton is interested in knowing how you plan to use the academic and extracurricular possibilities offered by the university to support the Princeton community. Your writing should demonstrate your distinctive voice, and your application should highlight your successes.
Essays for Princeton Applications
In the application essays, Princeton is searching for reflection, personality, insight, and thought process. Although the prompts may vary slightly from year to year, they will always ask you for profound insights and intense feelings. It's crucial to be clear, truthful, and forthright.
There is no justification for keeping your ideas to yourself (as long as you can fit them inside the word limit!). You must "dig deep" for answers to both the general essay questions and the supplemental essay questions. Even though Princeton has a low acceptance rate, these essays can make your application stand out.
On the Common Application or Coalition Application, you can immediately answer the essays for the Princeton application.
Extracurriculars for Princeton Applications
When it comes to extracurricular activities, more is not always better. In your extracurricular activities, Princeton loves to see devotion, cooperation, and leadership. They want to see the extracurricular activities that meant the most to you and matched up with your educational and professional objectives. Only list the extracurricular activities that meet this requirement and are most important to you because there is a limited amount of space for them.
Numerous applications with outstanding extracurriculars will be sent to Princeton. By integrating activities that might be a touch unconventional, you can differentiate yourself from the competition. Start a club or a business, if you choose. Do you want to support the less fortunate members of your community?
You are interested in a nonprofit organization? Whatever you decide, go all in and don't waver. In addition to your dedication and leadership, Princeton is interested in how your life experiences will mold and motivate you to achieve more as a student there.
"How hard is it to get into Princeton?" is one of the most-searched queries by Princeton applicants or aspirants. To make your way into Princeton early decision acceptance rate, AdmissionSight urges you to start your preparations early. This is one of the ways for you to get into your dream school, Princeton University. Moreover, AdmissionSight provides guidance even from the preliminary stages of your college application to the very end of the journey. Start by booking an initial consultation with us!