Princeton Pre-College Programs
High school students in New Jersey have access to a wide variety of options to learn and be ready for their post-secondary education thanks to the state's abundance of colleges and universities, including well-known establishments like Princeton University. Many high school students have the opportunity to participate in Princeton pre-college programs.
This post is for you if you live in the Princeton area or if you are a student who is interested in spending time close to Princeton University. Continue reading to gain insight into the best Princeton pre-college programs for high school students.
What do pre-college programs mean?
What do pre-college programs mean? High school students who want to get a head start on their college careers can participate in pre-college programs, which often take place during the summer and are sponsored by colleges and universities. If you are considering going to college but are wondering if it is the best choice for you, enrolling in a program that prepares students for college can be helpful.
Students have the option of participating in residential pre-college programs, in which case they would live in the college's dorms with their fellow classmates or commuter, in which case they would remain at home and travel to the school each day. These programs, like the Princeton pre-college programs, typically last anywhere from one to eight weeks.
Students have the opportunity to attend a variety of lectures and take part in other social activities on campus while participating in these programs like the Princeton pre-college programs.
Some high school juniors and seniors who are interested in participating in pre-college programs have the opportunity to do so, while other programs may choose their participants through a variety of means. A standardized test, an essay, or a recommendation from a teacher are all examples of these procedures.
What are the pre-college programs at Princeton?
So, what are the pre-college programs at Princeton? Students at Princeton University interested in participating in Princeton pre-college programs must submit an application and receive approval from the department sponsoring the program.
A regularly planned summer term is not offered to students at Princeton, with the exception of those who are participating in Summer Programs. You may examine individual course descriptions for application limits and eligibility requirements. Here are the following Princeton pre-college programs.
Princeton University Preparatory Program
Students who have been historically disenfranchised are given the opportunity to flourish academically and personally through participation in the Princeton University Preparatory Program, which is a highly involved, holistic college preparation and success program.
Participants in our multi-year, tuition-free program are prepared for entrance to competitive schools and institutions, as well as success once they are enrolled there and beyond.
As a result, admission is restricted to individuals who would be among the first generation in their family to attend a traditional, four-year college and individuals whose families have an annual income of less than $55,000.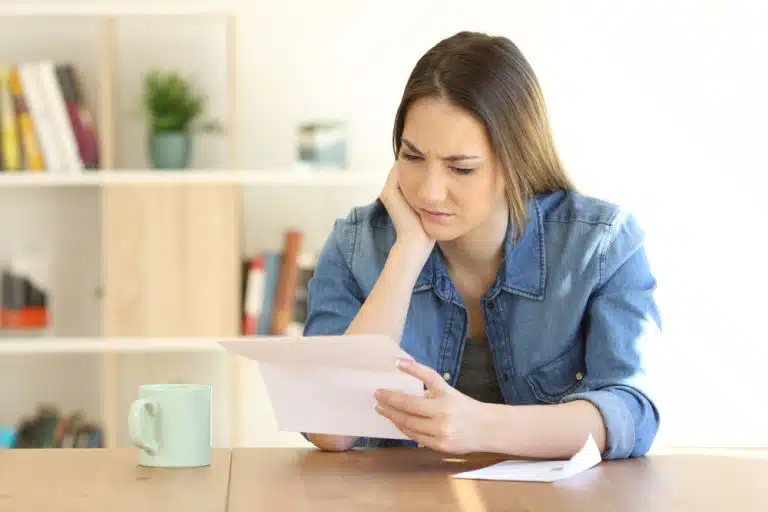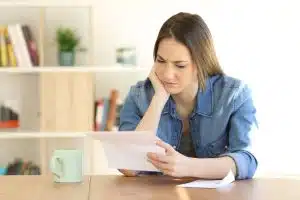 This is because the mission of PUPP is to assist in the educational development of scholars who come from socioeconomic groups that are currently under-represented in major universities.
Additional criteria for qualifying include the size of the applicant's family, the presence of a single parent in the household, and membership in an underrepresented minority.
The final members of each class of PUPP Scholars are chosen by a committee comprised of faculty and staff members from the Princeton University Preparatory Program.
The James Madison Seminar on the Principles of American Politics
This seminar for students in their senior year of high school and students who will be entering their freshman year of college will be given as a one-week seminar. Participants will investigate some of the most fundamental questions in American political life, including equality and liberty.
Since the nation's founding, what do Americans understand to be conveyed by these guiding principles? What kind of interaction do they have with one another, as well as with political power, the legal system, and the private realm of civil society? Exists either in tension or harmony between them?
Readings will be taken from primary sources, such as Alexis de Tocqueville's Democracy in America and The Federalist, in addition to other fundamental books from the annals of American history.
Princeton Summer Journalism Program
The Princeton Summer Journalism Program (PSJP) is the only education of its type to offer low-income high school juniors a free, year-long college preparation and journalism program. PSJP targets students who come from families with limited financial resources.
The objective of the Princeton Summer Journalism Program is to broaden the scope of factors that have an effect on our democracy via the investigation of the vitally crucial connection that exists between journalism and significant events in social and political life.
Up to forty students from across the United States spend their summers at Princeton University engaging in seminars and lectures on current events and global issues that are given by Princeton academics, professional journalists, and alumni of the university.
The culmination of the summer program is a residential experience on Princeton's campus that lasts for ten days.
During this time, students work together to print our yearly newspaper, the Princeton Summer Journal. Students are paired with a personal college adviser during their senior year of high school, who will assist them throughout the process of applying to colleges and universities.
Princeton University's Laboratory Learning Program
Students who are at least 16 years old at the time of application are eligible to participate in this "full-time, free research experience in the sciences or engineering."
If they are fortunate enough to be accepted into this program, high school students spend the summer working on a research project alongside members of the academic staff as well as other researchers. The chances for research change from year to year.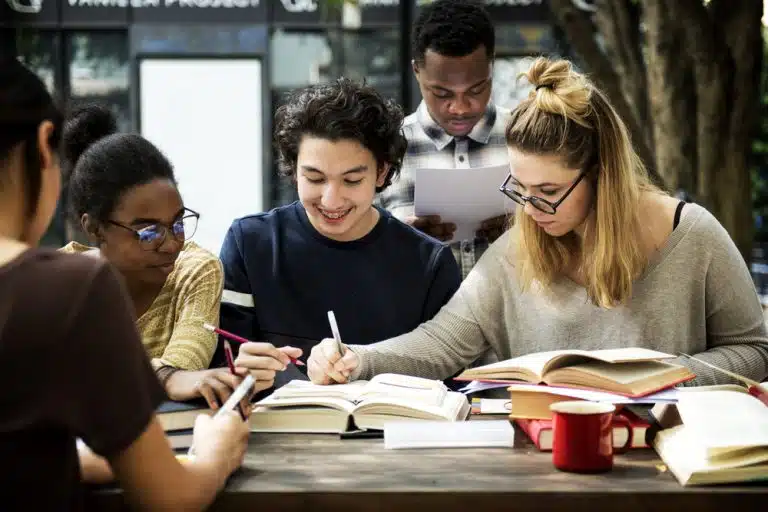 The following is a sample of the research projects that will be accessible during the summer of 2022 in the fields of engineering and natural sciences:
Machine Learning of Polymer-Enzyme Interactions
Models system of lung development
Critical Mineral Extraction from Seawater
Hydrogels for Water Purification
Modeling disease dysregulation using large genomic datasets Identifying and overcoming challenges in learning language commonly faced by individuals on the autism spectrum
Recognizing and overcoming the difficulties in language acquisition that people on the autistic spectrum typically experience
When students apply in the spring, before the start of the Laboratory Learning program, they have the opportunity to specify up to two projects in which they are interested in participating.
Princeton Sports Camps
Since the 1990s, Princeton University has been providing young athletes with opportunities to participate in summer sports camps and clinics at the university. These camps are hosted on Princeton University's campus and directed by the varsity coaches at that institution.
Dorms on campus are where overnight attendants sleep, while campus dining halls are where they eat their meals.
The following types of athletics each have their own summer camp:
Baseball
Basketball
Cross Country
Fencing
Field Hockey
Football
Ice Hockey
Lacrosse
Rowing
Soccer
Squash
Softball
Strength & Conditioning
Swimming & Diving
Tennis
Track & Field
Volleyball
Water Polo
Wrestling
Princeton-Based Summer Programs
On the campus of Princeton University, there are a number of summer programs for high school students that are hosted by Princeton University.
High school students get the opportunity to have a first-hand look at the university's campus and the different amenities there, despite the fact that these are not directly organized by the university.
Because many of these programs are targeted at gifted learning, they are perfect for early learners who are ready to delve deeply into topics such as coding, debate, journalism, and others.
W.E.B. DuBois Scholars Summer Institute
Young people with aspirations of becoming scholars come together on the campus of Princeton University for the W.E.B. DuBois Scholars Summer Institute to hone their abilities in areas such as time management, critical thinking, collaborative learning, and problem-solving.
The Institute provides Pre-Scholar and Scholar Academies, with the former catering to students entering the 8th and 9th grades and the latter to those entering the 10th through 12th grades.
The Pre-Scholar Academies are intensive summer programs that last for four weeks. Participants sign up for either the Junior Achievers Academy (for students who will be entering the 8th grade in the upcoming school year) or the Fellows Mentoring Academy (for rising 9th graders).
The Scholar Academies are intensive summer programs that last for five weeks and include honors programs in the fields of engineering, leadership, business/finance, and pre-med/neuroscience.
Summer Institute for the Gifted
During this July intensive, participants in the SIG will have the opportunity to reside on campus and make use of Princeton's remarkable amenities.
During the course of its three-week run, Princeton University's Summer Institute for the Gifted brings together exceptionally gifted students from countries all over the world.
On the Princeton University campus, if you attend SIG camp, you will have the opportunity to participate in interdisciplinary activities that span the fields of science, technology, engineering, the arts, mathematics, the humanities, and fitness and recreation.
When they are not enrolled in these kinds of classes, students have the opportunity to tour places like the Princeton Art Museum, the Frist Campus Center, Prospect Garden, and many other places. Students in grades 13–17 are encouraged to submit an application for this program.
Are Pre-College Programs Worth it?
Are pre-college programs worth it? In the end, the decision of whether or not to participate in Princeton pre-college programs lies solely in your hands. Learners who are apprehensive about attending college might benefit from these chances since they provide them the chance to socialize with others and become accustomed to the college environment before committing to a certain curriculum.
If you are in serious need of financial assistance, you may discover that the expense of these programs is exorbitant, especially when you consider the revenue you would lose while you are unable to work. In addition to seeking advice and assistance from your family members, you should schedule a meeting with the guidance counselor at your high school.
What are the Benefits of a Pre-College Experience?
So, what are the benefits of a pre-college experience? Because submitting a college application can be challenging, high school students who are considering attending university may find that participating in Princeton pre-college programs is an investment in their education that is well worth the return.
It provides a one-of-a-kind opportunity for them to make the most of their summer break by broadening their viewpoint on higher education and crafting their own personal narrative in the process. Students who participate in Princeton pre-college programs are provided with an environment that is both enriching and low in pressure, allowing them to find new interests, create connections, and develop beyond their expectations.
Pre-college students at Princeton have the opportunity to meet and form friendships with their peers from all around the United States. They acquire in-depth knowledge of college majors that are available to them, receive direction from professionals in the industry, and have the opportunity to consult with advisors who specialize in college admissions.
And even though attending Princeton pre-college programs does not guarantee acceptance to Princeton University, students can use the knowledge and experiences they gained during their time in pre-college to help them stand out above other applicants when they apply to colleges.
Want to learn more about the Princeton pre-college programs? You've come to the right place. At AdmissionSight, we have over ten years of experience guiding students through the competitive admissions process.
AdmissionSight can help you put your best foot forward when applying to college. Contact us today for more information on our services.