Social Life at Cornell
Ithaca, New York, one of the top college towns in the nation, is home to Cornell University's main campus. Ithaca, New York, offers stunning scenery of deep gorges and thunderous waterfalls, rolling hills with farms and forests, and a vibrant village with stores, art galleries, and fantastic restaurants. Ithaca is situated at the southern end of Cayuga Lake in the lovely Finger Lakes region (including the world-famous Moosewood Restaurant). In this kind of wonderful setting, AdmissionSight is sure that the social life at Cornell is fascinating.
It's simple to get to downtown Ithaca, the picturesque countryside around the town, and even New York City when you and your friends want a change of scenery.
There are lots of eateries, shops, and even a movie theater in downtown Ithaca. Additionally, the borough of Ithaca hosts themed festivals every year, including Chilifest, Apple Fest, and Ice Fest. Apple Fest features all the apple-themed food you can imagine. Ice Fest also features ice carving competitions. You may take advantage of the gorges, waterfalls, and hiking routes in and around Ithaca, both on and off campus.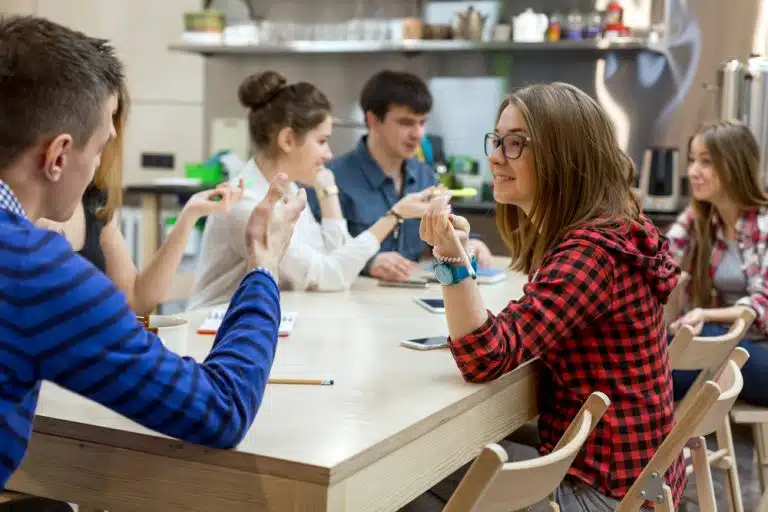 Ithaca isn't necessarily in the "middle of nowhere," despite what many people think. It takes only four hours to drive or take a bus to New York City, with buses leaving frequently throughout the day. It also takes only two hours to travel to Buffalo and Rochester and five hours to drive to neighboring Canada, a popular vacation destination for students. When you leave Ithaca after receiving your Cornell degree, you'll look back and regret not spending more time exploring the region.
How is student life at Cornell?
Discover a community that values critical thinking, promotes self-discovery, and welcomes people from all backgrounds, all while being surrounded by the awe-inspiring natural beauty that will sharpen your concentration and inspire creativity.
How is student life at Cornell? The idea of spending several years in a tiny, rural town can be scary for many prospective Cornell applicants. Students frequently ask a few questions about what it's like to be a Cornell student. What activities are there at Cornell? Will they grow bored since there isn't a huge city nearby? What else is there to do besides study? Do you have many possibilities for extracurricular activities?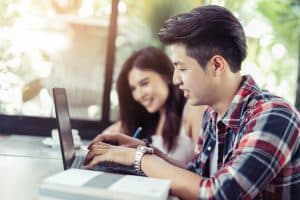 The fact that Cornell University has a thriving student community on campus may pleasantly surprise these students. Ithaca may be a little town, but over the course of four years, you will grow to love and call it home. It is also charming and special. The Cornell experience is made up of many different aspects of student life, including housing and eating, on-campus events, part-time jobs, traditions, and exploring the social life at Cornell.
On-campus Participation
The university's extracurricular options can be summed up as "Any person… any study," continuing Cornell's motto of "Any person… any club." There are more than 1,400 student-run organizations on campus, and if you so want, you can create a new one.
The current Cornell student organizations include dance teams, a cappella groups, cultural organizations, project teams, religious organizations, major-specific clubs, honors societies, social justice groups, special interest clubs, and many, many more (including a cheese and chocolate-tasting club!).
Some of the major traditions on campus, like Convocation, Slope Day, and the Cornell Concert Commission, are also administered by students. AdmissionSight feels like these made you really excited.
There are 60 sororities and fraternities, including social, pre-professional, and community service Greek organizations, that you can join if you're interested in Greek life. For individuals who are athletically inclined, Cornell offers club and structured intramural sports in addition to a Division I sports program. There is a team for everyone, regardless of whether you participated in sports in high school or wished to explore a new sport with friends.
There are numerous opportunities if you want to work on campus. You can participate in one of the many recognized research programs or even work with a professor on a personal research project. Additionally, there are employment opportunities in the campus's many libraries, various resource centers, and dining facilities.
What are students like at Cornell?
You may wonder, what are students like at Cornell? AdmissionSight has the answer for that.
The students are really aspirational and motivated. Everyone at Cornell recognizes the privilege of attending one of the most prominent universities in the nation and conducts themselves accordingly.
People take their schoolwork very seriously and work hard when it's called for. On the other hand, there is a fantastic "work hard, play hard" atmosphere where students enjoy themselves just as much as they do their studies. There is a lot to do in both Ithaca and Cornell, and Cornell students always find a way to maximize both.
How is social life at Cornell?
How is social life at Cornell? There are a ton of activities to get engaged in, and the social life at Cornell is generally pretty nice. On campus, there are more than 600 student organizations, including clubs for cuisine, sports, religion, and politics.
Where do Cornell students hang out?
As a potential applicant, it is very understandable to be curious about the academics at Cornell. But, many students want to know about the social life at Cornell and where Cornell students hang out. If you are stressed out studying, having a little breather and changing some pace may help.
Ithaca, frequently referred to as one of the top college cities in the United States, is a student's ideal setting for a university. Nearly 20,000 young adults opt to live there for two to four years because of the magnificent waterfalls, the close-knit community, and the nightlife.
Collegetown, an off-campus neighborhood frequented by Cornell University students, provides a unique setting for socializing, dining, and shopping away from campus. Even college apartments may be found in Collegetown, allowing you to live away from school while still being close by on foot.
Need some carbohydrates and coffee to get you through the day? For some of the most inventive bagel designs around, visit the appropriately titled Collegetown Bagels. Need something to slake your thirst after spending the night out in Ithaca's nightlife? On the weekends, College Town Pizza is open till 3 AM and serves delectable pies and slices.
Need something delicious delivered to your door while studying for exams? At midnight, call Insomnia Cookies to reward your efforts. In Collegetown, there is never a shortage of scrumptious cuisine to eat, and thanks to the menus' cultural diversity, you can discover something that will make you homesick. Here is an example of the range of choices available to you in Ithaca Collegetown.
Ithaca Collegetown Restaurants
Bagels, sandwiches, salads, baked goods, and coffees are available at Collegetown Bagels.
Jack's Collegetown Grill has poutine, mac & cheese, burgers, and more.
Japanese rice, vegetable, and noodle bowls are available at Oishii Bowl.
Souvlaki House serves gourmet pizzas, sandwiches, and Greek and Italian food.
Burgers, comfort cuisine dinners, wings, and specialty cocktails are available at Rulloff's Restaurant.
College Town Pizza serves burgers, pizza, spaghetti, and desserts.
Wings Over Ithaca serves sandwiches, salads, and wings.
Insomnia Cookies has ice cream sandwiches, cookie cakes, and more.
Weekend brunch, baked goods, coffees, and teas are available at Carriage House Café.
Café Pacific serves sushi and noodle bowls, among other Japanese dishes.
Curries, naan, and rice dishes may be found at Sangam Indian Restaurant.
What amusement options exist on the Cornell campus?
What amusement options exist on the Cornell campus? There is a lot to do every hour of every day at a school like Cornell, which is one of the biggest benefits. You are guaranteed to find people to hang out with or do something with because there are so many people with different interests and activities. No matter what time of day or week it is, Cornell students throng the quads on campus.
Joining an extracurricular club or group is one way to have fun on campus. More than 1200 student clubs and organizations exist, many of which are "hobby-based" teams that aren't meant to be demanding or necessitate extra work. These are fantastic venues for meeting new individuals that share your interests to enjoy and expand your social life at Cornell! There are clubs for things like enjoying hammocks and baking bread, for instance.
Intramural sports are a great way to socialize, get active, and have fun all at once. There are plenty of sports you can attempt regardless of your ability level, and intramural teams don't require tryouts.
Homework and studying are two parts of how Cornellians spend their weekends, but they are not all of it. You might need to attend some general body meetings because many organizations hold them on Sundays. When the weather is suitable, lots of residents of Cornell enjoy being outside by hiking, swimming, going to the farmer's market, or visiting one of the many state parks or waterfall locations. You can go to brunch with your pals either on or off campus and if you don't have a car, you can get there via the TCAT bus system.
If partying isn't your thing, Cornell and its extracurricular organizations sponsor weekend nocturnal activities. There are events like "Breakfast at Midnight," "painting and drawing rooms," and "Cornell's very own on-campus cinema theater," among others.
The following are some of the suggestions made by students:
In the summer, attend one of their free concerts and lectures.
Cheer for the Big Red men and women's hockey teams when they compete on the ice at Lynah Rink.
Visit Libe Slope or the Fuertes Observatory on North Campus to observe the sunset and the night sky.
Explore Cornell's world-famous art, bird, brain, and other collections, including the Herbert F. Johnson Museum of Art, the renowned Lab of Ornithology, and the legendary Brain Collection at Uris Hall.
Have a picnic or take a stroll through the 4,000 spectacular acres of rose gardens, wonderful wooded walks, waterfalls, gorges, and ponds that make up the Cornell Botanic Gardens.
Visit the Space Sciences Building to see the more than 100,000 photos of planets that NASA spacecraft have captured.
Ascend the McGraw clock tower to the top to observe the chimes firsthand.
Participate in outdoor education activities like basketball, tennis, swimming, golf, rock climbing, canoeing, and more. You can also visit the Cornell fitness centers to conduct spinning, yoga, Zumba, and other healthy activities.
Unwind at Cornell Cinema, one of the nation's top university film series
Is there a pool?
In the vicinity of Ithaca, there are numerous opportunities for safe and authorized swimming. Please be aware that swimming is not permitted in the gorges.
Where can you exercise?
Cornell Fitness Centers (CFC) offer a wide range of cardio and weight equipment as well as group exercise courses in three summer locations on campus.
What are the university traditions and events at Cornell?
What are the university traditions and events at Cornell? Here are a few previous or ongoing events at Cornell.
Bring your friends and some blankets to the Arts Quad for a night of movies under the stars many times at the start of the autumn semester and the conclusion of the spring semester. Cornell University Class Councils, CU Tonight, and Campus Activities are organizing MOTAQ, with Cornell Cinema's assistance.
ClubFest: Looking to join a group or organization? Check out ClubFest. At the beginning of each semester, ClubFest takes place. The Campus Activities Office and Willard Straight Hall Student Union Board are in charge of organizing ClubFest.
Slope Day: This annual concert festival was first held in 1901 and has since expanded! The main concert, Slope Fest on Ho Plaza, Cornell Health's BreakFest food offerings, an alternative Slope Day trip to the Hoffman Challenge Course, and other events are all included in Slope Day. The Slope Day Programming Board, Campus Activities Office, and Conference & Events Services collaborate to plan Slope Day.
Senior Days: A series of events for seniors only to recognize their accomplishments! The Cornell University Class Councils' Senior Days Committee and the Campus Activities Office organize Senior Days.
Fraternity and Sorority Life at Cornell
As part of the social life at Cornell, the Cornell Sorority & Fraternity community has been around since the university's initial few months of operation in the fall of 1868. Andrew Dickson White, the first president and co-founder of Cornell, was a fervent supporter of fraternal societies as a way to teach students self-governance. Cornell works to uphold that ethos today.
The self-governing Cornell sorority and fraternity community is supported by the office and given access to resources. A network of peers and chances for personal growth through leadership training and community service is provided by sororities and fraternities, which are values-based social organizations. Numerous organizations also provide a small-scale residential living option.
Currently, over 50 recognized fraternities and sororities make up the sorority and fraternity community, with over 3,000 undergraduate students (about one-third of the total student body) being members. Each of these groups offers its members distinct chances for personal growth. Numerous students benefit from the sorority and fraternity culture as a whole because it gives them a platform from which to give back to their local, regional, and international communities.
Chapter Updates
In the fall of 2022, Sigma Alpha Mu will be back at Cornell University and the Interfraternity Council. Starting in the fall semester, the national organization will work with organizational alumni to promote, interview, and recruit potential members.
In the fall of 2022, Delta Phi will be back at Cornell University and the Interfraternity Council. Starting in the fall semester, the national organization will work with organizational alumni to promote, interview, and recruit potential members.
In the fall of 2022, Cornell University's Interfraternity Council will welcome Phi Gamma Delta back. Starting in the fall semester, the national organization will work with organizational alumni to promote, interview, and recruit potential members.
In the fall of 2022, Cornell University's Multicultural Greek and Fraternal Council will welcome back Kappa Alpha Psi. Starting in the fall semester, the national organization will work with organizational alumni to promote, interview, and recruit potential members.
What sports does Cornell offer?
The sports teams and other competitive groups that represent Cornell University in Ithaca, New York, are known colloquially as the "Cornell Big Red." The institution supports various intramural and club teams in addition to the 36 varsity sports. Cornell is a member of the Ivy League and competes in NCAA Division I.
The ECAC Hockey League is where the men and women's ice hockey teams play. Teams also compete in the Collegiate Sprint Football League, the Middle Atlantic Intercollegiate Sailing Association, the Eastern Intercollegiate Wrestling Association (EIWA), the National Intercollegiate Women's Fencing Association, the Eastern Association of Rowing Colleges, and the Eastern Association of Women's Rowing Colleges.
| | |
| --- | --- |
| Men's sports | Women's sports |
| Baseball | Basketball |
| Basketball | Cross country |
| Cross country | Equestrian |
| Football | Fencing |
| Golf | Field hockey |
| Ice hockey | Gymnastics |
| Lacrosse | Ice hockey |
| Polo | Lacrosse |
| Rowing (heavyweight) | Polo |
| Rowing (lightweight) | Rowing |
| Soccer | Sailing |
| Sprint Football | Soccer |
| Squash | Softball |
| Swimming & diving | Squash |
| Tennis | Swimming & diving |
| Track and field | Tennis |
| Wrestling | Track and field |
| | Volleyball |
Recreation and Sports at Cornell
Cornell has a lot to offer in terms of sports and fitness, whether it's supporting the "Big Red" at a hockey or basketball game, scaling cliffs as part of the university's Outdoor Education program, or playing in an intramural dodgeball league.
Big Red Athletics
For both men's and women's varsity sports, Cornell has 37 teams. There is a lot of school spirit at Cornell because the community comes out to support their players.
Intramural Sports
If varsity sports aren't your thing, Cornell has created a vast network of other opportunities for students. Each academic year, Cornell provides more than 30 leagues and competitions for athletes of all ability levels.
Fitness Centers
Around campus, there are four fitness centers with a wide selection of cardio and weight training tools. Numerous group exercise classes are offered at these gyms all year round.
Outdoor Education
Explore the world, go on an adventure, and learn about the outdoors. The nation's most complete university outdoor education program is provided by Cornell.
Physical Education
More than 100 courses taught by qualified instructors make up Cornell's Physical Culture Program, one of the biggest and most varied in the nation.
With the social life at Cornell, all kinds of people can experience the several dynamic and rewarding activities this institution has to offer. You will definitely find a place to belong at Cornell and create lasting connections with one another. You can even foster a family bond with other students with similar backgrounds and interests as you. You can be one step closer to joining its active social life. Contact us and learn more about our professional consulting services here at AdmissionSight.