Stanford Application Portal
What Application Portal Does Stanford Use?
Officially known as Leland Stanford Junior University, Stanford University is a private, coeducational institution of higher learning located in Stanford, California, United States. It is widely regarded as one of the most renowned universities in the United States. Students from around the globe apply to this prestigious institution in the US.
Students often ask, "What application portal does Stanford use?" The Common App serves as the Stanford application portal for first-year applicants.
The Common Application, often known as the Common App, is a simple online application form that collects all your information in one place, allowing you to fill out one central application that is sent to several universities. The Common App is accepted by over 1,000 colleges in the United States and many more across the world.
When you apply to Stanford, you are not applying to a specific major, department, or school; rather, you are applying to the university.
On the application, Stanford asks applicants to specify prospective majors and career interests; however, the school reminds students that making these choices does not bind them in any way.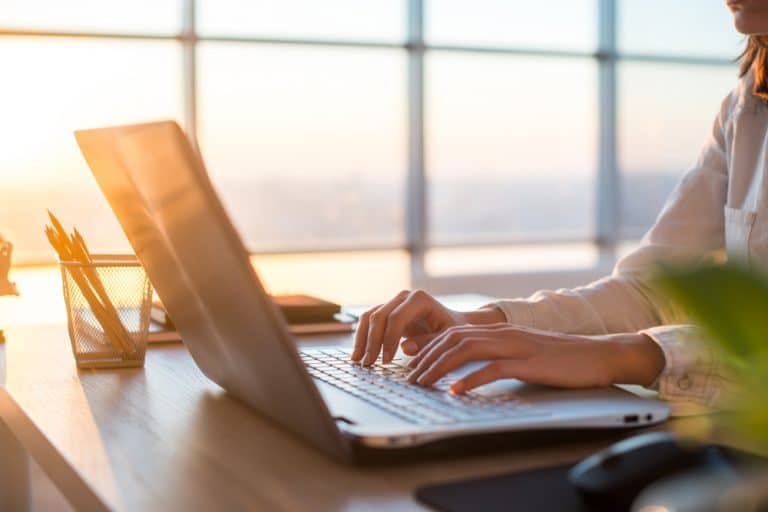 In addition, the Common Application provides you with essay prompts to guide you in writing your personal statement.
Apart from the personal essay, you are also required to respond to the Stanford Questions, which are part of the Common Application and may be accessed and submitted by applicants once they have added Stanford University to their choice of universities to apply to.
Moreover,  Stanford is committed to providing high-achieving, low-income students with access and opportunity. The institution has been a QuestBridge partner since 2006.
There is no need to submit a Common Application if you applied to Stanford through the National College Match or QuestBridge Regular Decision. Your Stanford application is the same as your QuestBridge application.
The school will send an acknowledgment email with instructions on how to check the status of your application through your Stanford portal once Stanford receives your application. This message will be delivered to the same email address that you used to apply.
You can access the Stanford portal to update your application and check if the school received your application materials, such as your transcript and letters of recommendation. You can also check your admissions decision through this portal.
You just need to submit one application per admission year. If you need to send important updates, you will be able to do so through your student portal.
Stanford's application process is highly selective and competitive, and the university receives thousands of applications each year. Therefore, it is important for you to carefully review the application requirements and guidelines before submitting your application.
How to Register for the Stanford Application Portal?
How to register for the Stanford application portal? The process of registering for the application portal, also known as the Common Application, is relatively straightforward. Here are the steps you need to follow to register for the Stanford application portal:
1. Create an account and select your student type.
Select "First-year student" if you have not yet attended college.
You should still pick "First-year student" if you have college credits from dual enrollment high school courses.
Select "Transfer student" if you have already attended one or more universities after graduating from high school.
2. Create new login information.
Colleges may need to contact you during the application process, so choose your email address carefully. Your high school email address may sometimes filter out these emails, so try utilizing a personal email address.
When selecting an email address, use one that:
You check in regularly
Does not use offensive language
An email address you will have access to after you graduate from high school
3. Fill out your registration form completely.
Basic information is required, such as your name, home address, phone number, and birth date.
Use your legal name exactly as it appears on official school records and standardized assessments. This ensures that documents are assigned to the relevant person at institutions.
Finally, you will modify your communication options and agree to the Common App privacy policy.
4. You are done when you click "Create account."
5. You are ready to start adding institutions once you've made your account.
You may browse through the colleges that accept the Common App. You may also select Stanford and add it to your list by clicking the "Add to My Colleges" option on its information page.
The 2022-2023 Common Application became available last August 1, 2022. Every year on August 1st, a new edition of the Common App is released. College application dates vary, so students should pay close attention to when they must submit their materials.
What Time Is Stanford Application Due?
Now that you're starting to get ready for your Stanford application, one thing you need to take note of is the deadline. Now, what time is Stanford application due? On the applicable deadline, you must submit your Common Application by 11:59 p.m. (in your local time zone).
| | | |
| --- | --- | --- |
| | Restrictive Early Action | Regular Decision |
| Application for Programs with Arts Portfolio | October 15 | December 5 |
| Submission of Materials for Arts Portfolio | October 20 | December 10 |
| Standard Application Deadline | November 1 | January 5 |
To ensure that you have enough time to complete the application, it's a good idea to start working on it well in advance of the deadline. This will give you enough time to gather all the necessary information and documents, such as transcripts, test scores, and letters of recommendation, and to write and revise your essays.
Keep in mind that some of the materials, such as test scores from testing agencies and transcripts and school reports from school officials, may take several weeks for processing. So, it's a good idea to request them a few months before the deadline to ensure that they arrive on time.
If your checklist is not completed by the deadline, simply keep checking your Stanford portal until all materials have been received.
If you are still lacking one or some of the required materials after Stanford has processed all materials, the admissions office will contact you.
How Does Stanford Notify Acceptance?
How does Stanford notify acceptance? Students will be able to view the admission decision letter through the Stanford portal.
Early Action applicants typically receive acceptance decisions in mid-December, whereas Regular Decision applicants receive them in early April. Students must confirm their admission by May 1 of the application season.
Students who are waitlisted may feel rejected, but Stanford accepts a surprising number of students from its waitlist each year. Stanford has accepted 260 candidates from its waitlist in prior years. The institution is extremely competitive and receives thousands of applications each year thus, a portion of them will be waitlisted.
Moreover, each application year, a small percentage of Early Action candidates may be deferred to the Regular Decision round. This has no bearing on a student's application progress and may merely signify that the admissions committee is considering you for admission.
Students may also choose to postpone their acceptance for a variety of reasons, including international travel, military or religious service, or the pursuit of a research project. Any student who wishes to postpone their enrollment at Stanford should do so as soon as possible before the May 1 deadline.
If you would like to know more about waitlisted vs. deferred, you may check AdmissionSight's article about these two possible admission outcomes.
How Hard Is It to Get Accepted Into Stanford?
How hard is it to get accepted into Stanford? Every year, the university receives thousands of applications from highly qualified students from around the world, and only a small percentage are accepted.
Stanford received 55,471 applications for a spot in the Class of 2025; only 2,190 were approved. The university's acceptance rate of 3.95% for that academic year was an all-time low.
Stanford is known for its rigorous academic programs, and the admissions committee is looking for students who have excelled academically and have a strong record of achievement.
The university looks at a variety of factors when evaluating an applicant, including their GPA, test scores, extracurricular activities, and essays.
Stanford uses a holistic admissions process at Stanford. Each component of your application is part of a unified and comprehensive whole. A holistic examination seeks to understand how you, as a whole person, will grow, contribute, and prosper at Stanford, as well as how you might change Stanford.
One of the most important factors in the admissions process is the applicant's academic record. Stanford is looking for students who have taken the most challenging courses available to them and have excelled academically.
A high GPA and test scores are important, but they are not the only factors that the admissions committee considers.
Another important factor is the applicant's extracurricular activities. Stanford is looking for students who have demonstrated leadership skills and have made a positive impact in their communities. This can include volunteer work, internships, research, and involvement in extracurricular activities.
The essay is also an important part of the application, as it gives the admissions committee a chance to learn more about the applicant and their interests. The essay should be well-written and demonstrate the applicant's personality, interests, and goals.
Each year, Stanford strives to enroll students from a variety of backgrounds and experiences, abilities, academic interests, and worldviews.
Getting accepted into Stanford is a highly competitive process, and the admissions standards are among the highest in the country. Before completing your application through the Stanford application portal, you should first review your materials thoroughly and make sure to demonstrate your academic excellence, leadership skills, and positive impact on your communities.
If you would like to know more about how to boost your chances of admission to Stanford, AdmissionSight is available to help. We have over ten years of experience coaching students through the challenging admissions process to get accepted to the world's finest colleges.
Our students are admitted to Ivy League universities such as Stanford, MIT, UChicago, and Caltech on average, giving us one of the best track records in the industry. Do not hesitate to book an initial consultation with us to start your college application journey.