Stanford Class of 2025 Statistics
How Many Applicants Did Stanford Get for the Class of 2025?
How many applicants did Stanford get for the Class of 2025? Stanford Class of 2025 statistics revealed that out of the 55,471 people who applied to be a part of Stanford, only 2,190 were accepted. For the first time, the acceptance rate at the university was lower than 3.95 percent. In order to put things into perspective, the Class of 1978 had a 31% admission rate, while the Class of 2011 was the last time it reached double digits.
On December 11 in 2020, Stanford began accepting new applicants through its restrictive early action admissions process.
The COVID-19 pandemic's unpredictability caused many universities to change their application procedures for this cycle of admissions. Standardized testing is no longer required at Stanford, and video chat is used to conduct alumni interviews online. Applicants can sign up for virtual visit programs and a YouTube 360-degree tour of Stanford to replace on-campus tours. Candidates can also ask questions of existing Stanford students in virtual student forums.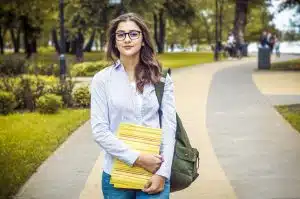 The most frequent reason for a low acceptance rate is a confluence of rigorous academic standards and popularity among prospective students. This happens at Ivy League colleges and universities with renowned names both domestically and overseas, such as Stanford and MIT.
How Many Students Are Enrolled At Stanford?
How many students are enrolled at Stanford? The Class of 2025 at Stanford is also the largest undergraduate group in the institution's history. Stanford Class of 2025 statistics revealed a total of 1,757 applicants accepted their offers of admission, while 369 applicants did so the year before but opted to take a gap year. These figures add up to the largest class ever—2,126 students—setting a new record.
The yield rate for the class, or the percentage of applicants who enroll in a university, is 80%. Given that Harvard's yield this year was 85%, this yield is similar to that of the Ivy League Universities.
Because so many students decided to take a gap year last year, Stanford University anticipated that this year's class will be the largest in history. This year's record-breaking class sizes are a result of student deferrals from the previous year and record-breaking numbers of applications at many other institutions. 1,962 students make up the record-breakingly large Harvard class this year. There were 349 deferrals and 57,435 applications received by the university. The university's record-low admissions rate was 3.43%. Similar to this, Yale's Class of 2025 has the most students ever (1,789), including 335 deferred students.
Every year, it gets more challenging to get into college. Admissions rates are falling to unprecedented lows as a result of universities receiving record amounts of applications. Making your applications stand out is thus more crucial than ever.
How Diverse Is Stanford University?
Stanford thinks that the key to quality university education is giving students the chance to gain knowledge from the rich range of identities, life experiences, and viewpoints that exist around the globe. The Stanford community accepts a wide spectrum of racial, ethnic, socioeconomic, gender, sexual orientation, religious, cultural, and educational backgrounds.
Stanford undergraduates come from all 50 states and 70 other countries. The best education can only grow in a lively, diverse community that actively supports both individual differences and the many ways in which they are connected, as Stanford thinks. So, how diverse is Stanford University?
Stanford is aware that a student's full development requires access to resources and support both inside and outside the classroom. Through their courses, student clubs, residential life, and eight distinct community centers, Stanford's campus' diversity may be sensed. These various spaces act as both a general resource for the school community and an inspiration for students to work hard and realize their full potential.
Diversity is embraced throughout Stanford's vibrant residential community, their stimulating academic settings, and every area of campus where students congregate. Students are urged to take chances, think creatively, engage in peer questioning, and use knowledge to dispel misinformation.
The Stanford community supports a broad spectrum of views, cultures, communities, viewpoints, and experiences that all test a student's personal convictions, intellectual interests, opinions, and worldview. Students can explore and participate in both contemporary challenges and more fundamental societal questions because to Stanford's diversified environment. Students at Stanford learn how to constructively influence the world around them as a result. Stanford is honored to invite you to tour the campus.
E.J. Miranda, a spokesman for the university, reported that the yield rate for the Class of 2025 at Stanford, excluding students taking a gap year in 2020, was 80%. Perhaps no other metric emphasizes a school's desirability more than its yield rate, and Stanford is unrivaled in this regard. It's noteworthy in particular because Stanford doesn't use a formal early decision scheme. Comparatively, Columbia had a yield of 67 percent overall but increased it by binding early decision program admissions of 41 percent of its incoming class.
Here is what we can learn from Stanford Class of 2025 statistics provided:
Twelve percent of the new Stanford class is made up of foreign nationals. There are 3–4 students per country of citizenship among the 255 students at Stanford, who represent 72 different nations.
Of the new class, 18% are the first members of their family to attend college.
There are slightly more women than men in the new class (51% to 49%).
Of Stanford's newest class, 60% attended public high schools; 27% attended private institutions; 13% attended high schools abroad, and 5% were homeschooled.
For the entering class, the middle 50% of SAT scores are 1470–1570; for the ACT, the middle 50% scores are 32–35. However, Stanford withholds data on the percentage of applicants who choose not to submit test scores as part of the admissions process and went on to enroll.
Oddly, Stanford Class of 2025 statistics excluded any information about the racial/ethnic diversity of its incoming class given that elite universities are actively seeking to enroll more students from underrepresented backgrounds.
What Stats Do You Need To Get Into Stanford?
What stats do you need to get into Stanford? The stated requirements for admission to Stanford don't include a minimum GPA or a range of test scores. But that doesn't negate the significance of grades. The admissions committee examines grades, how you challenged yourself in your course selections, and if you made use of your high school's resources while reviewing your transcripts.
The best course of action would be to strive for a minimum GPA of 4.0 in order to increase your chances of admission to Stanford. The Common Data Set at Stanford for 2021/22 shows that 75.1% of accepted students had a GPA of 4.0.
Although a high GPA is vital, if your grades weren't as good as the majority of Stanford applicants, exceptional test results, outstanding letters of recommendation, and unusual extracurricular activities could be able to make up the difference. Alternately, if you want to raise your GPA, thinking about online tutoring in addition to your usual coursework will increase your chances of getting into Stanford.
GPA Requirement
Stanford Class of 2025 statistics noted that the average high school GPA of the Class of 2025 applicants is 3.96. The class of 2025 had a graduation rate of 68.7% with a 4.0 GPA, while 27.5% earned a GPA between 3.75 and 3.99. Less than 4% of the class of 2025's applicants had a GPA below 3.74.
Through the Class of 2027 (and maybe later classes), Stanford stated that first-year and transfer applicants will not be required to submit their standardized test results. This choice was made in light of the persisting difficulties caused by the COVID-19 epidemic, including the inaccessibility of testing facilities.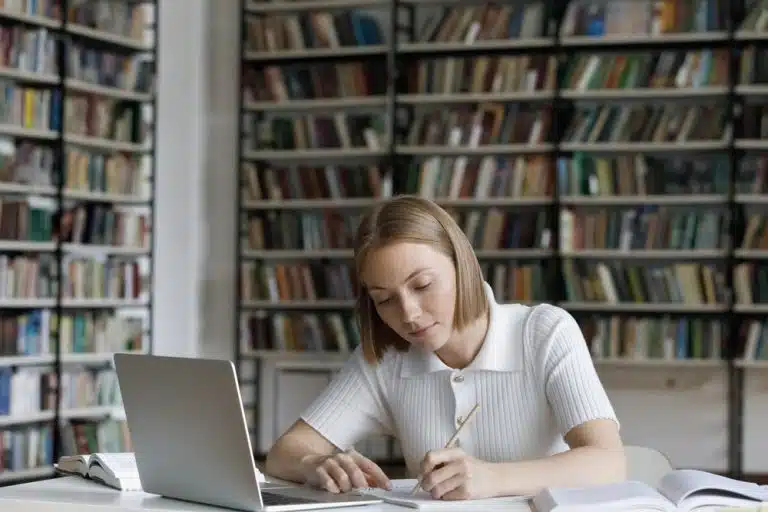 The Stanford admissions staff carefully examines every component of the application because they evaluate each applicant holistically. You don't have to self-report your test results; nevertheless, doing so won't put you at a disadvantage.
Only 12.6% and 8.7%, respectively, of the admitted students to Stanford's Class of 2025 submitted their SAT and ACT scores.
SAT/ACT Prerequisite
The main requirement for admission is superior academic standing. Although Stanford does not have a minimum GPA or needed test scores, the admissions committees look at your high school records to see whether you are capable of succeeding in demanding academic programs and are prepared for college.
The wisest course of action would be to aim for a minimum GPA of 4.0. The Common Data Set at Stanford for 2021/22 shows that 75.1% of accepted students had a GPA of 4.0.
Students admitted to Stanford's class of 2025 had an average SAT score between 1420 and 1550, and their average composite ACT score fell between 31 and 35. 79.4% of Stanford's 2025 graduating class members who submitted SAT scores scored between 1400 and 1600. 86.5% of the students who reported an ACT score did so between the scores of 30 and 36.
Rank in Class
Class rank is "extremely important" to Stanford when making admissions decisions. A staggering 96% of the university's class of 2025 earned high school diplomas in the top 10% of their class.
It is evident that getting accepted to Stanford is getting harder and harder, as seen by Stanford Class of 2025 statistics' record-low acceptance rate of 3.95%. To improve your chances of being accepted, you can start doing a few things right away.
When reviewing applications, admissions personnel at Stanford look for the following traits, traits, and exceptional situations.
Intellectual Fervor
The admissions committees want to know that you are eager to learn more and broaden your horizons. They look for genuine interest in certain endeavors, worldly curiosity, excitement, and energy for personal and professional progress while evaluating your essay and letters of recommendation.
The two most important qualities of students who get into Stanford are intellectual curiosity and initiative, regardless of whether they are performing in the classroom, on the field, on stage, or as a part of a community organization.
Depth of Extracurricular Activity Experience
Rather of taking part in a large number of shallow activities, Stanford admissions prefers that you show your passions in only a few. These events don't necessarily have to be related to education, but they can take place on campus! Their understanding of your devotion to activity and your prospective value to their campus and off-campus communities is also influenced by your jobs and family obligations.
Unique Situations
The Stanford admissions staff is aware that each applicant has specific circumstances and background. They assess applications with this in mind, taking into account your obligations to your family, your educational route, your background, and any unusual situations. They want to see how you excelled in your particular setting and utilized all that your school and neighborhood had to offer.
Stanford conducts comprehensive applicant reviews. Your qualities, traits, and particular situations ought to be incorporated into your application. Develop your narrative, enlist your passions, and embrace your interests. Being genuine and honest will make you stand out from the competition.
What Is So Special About Stanford University?
Private research university Stanford University, which was established in 1885, is famous for its emphasis on interdisciplinary work, research, and academic quality. It is renowned for its innovative spirit and close ties to Silicon Valley, the center of many digital start-ups and major corporations like Facebook, Apple, and Google.
With its amazing 8,180 acres and more than 43,000 trees, 800 varieties of plants, and 25 fountains, Stanford boasts one of the biggest campuses in the nation. Students will discover 19,000 bicycle parking spaces on the Stanford campus, which is a testament to the great weather and the university's dedication to sustainability. When you enter Stanford's main campus, you will see 19,000 buildings with red clay tile roofs and the well-known Memorial Church.
In that it values students with both technical talent and excellent leadership, Stanford is a mix between MIT and Harvard. The school values students with a variety of academic interests while placing a priority on STEM; this is reflected in the admissions process, in which Stanford gives a higher priority to the numerous brief essays contained in its supplement.
Distinctive Stanford Features
What is so special about Stanford University? Academics are its main focus. Stanford consistently rates among the toughest colleges to get into, which has helped to create a campus full of competent professors, bright students, and an attitude that is achievement-focused.
Only three of those seven schools—the School of Earth, Energy & Environmental Sciences, the School of Engineering, and the School of Humanities & Sciences—offer undergraduate programs. Despite its reputation as a Silicon Valley feeder school, Stanford University offers more than 65 majors, ranging from Aeronautics and Astronautics to Urban Studies.
The Stanford School of Engineering is the university's most well-known undergraduate program and comes in second on U.S. News' list of the finest undergraduate engineering programs. There are nine academic departments in the engineering program:
Astronautics and Aeronautics
Bioengineering
Chemical Engineering
Civil and Environmental Engineering
Computer Science
Electrical Engineering
Management Science and Engineering
Materials Science and Engineering
Mechanical Engineering
Stanford's academic programs may get all the attention, but the school's athletics program has a colorful past and is still very important to campus life. More American colleges than any other have produced Olympians (2,829), and since 1912, a Cardinal has medaled in every Olympics in which the United States has participated.
Stanford teams have won 152 national championships (including 126 NCAA crowns) in varsity sports, making them among the best in the country. Stanford teams have also seen success outside of the Olympics. Their 44-year winning streak is the longest in the country. Famous Stanford sportspersons include:
Tiger Woods
John Elway
Richard Sherman
Kerri Strug
Andrew Luck
Summer Sanders
Mike Mussina
Kerri Walsh
Julie Foudy
John McEnroe
Outside of the classroom and the playing field, Stanford students have a wide range of other options. Since its founding in 1911, the Ram's Head Theatrical Society has grown to be the university's largest and oldest theatrical organization. Ram's Head, a group with more than 100 members, offers possibilities for performing, directing, designing, and playwriting. Annual attendance at the group's productions exceeds 6,000 individuals.
When a student enrolls at Stanford, they are granted numerous benefits. The three most important ones, however, are the chances to major in diverse subjects, cultivate your entrepreneurial abilities, and to join the global leadership movement.
In addition, studying at Stanford means being at the epicenter of innovation, which implies that you'll probably collaborate with other grads to develop a beneficial good or service that will aid others in overcoming issues throughout the world. As a result, you never know when the acquaintances you establish at Stanford will turn into business partners.
Interesting, right? If you would like to join the Cardinals, start preparing your applications now. AdmissionSight has been one of the leading college admissions experts in the US. Feel free to browse our programs on AdmissionSight's website or set up an initial consultation for further discussion.