Stanford Debate Team
The Stanford Debate Society (SDS), the official Stanford debate team, is a student-run organization at Stanford University that promotes the art of debate and public speaking. It is one of the oldest and most prestigious debate societies in the United States.
In the lines that follow, we will offer you information about SDS, its community, debate tryouts, and its annual events that are highly anticipated. In addition, we will discuss 2 bonus debate topics: the purposes of debate for college students; and a brief rundown on what debate season looks like for debaters.
Meet Stanford Stanford Debate Society
On campus, in other parts of the country, and even in other countries, members of the Stanford Debating Society take part in a wide range of various debate competitions.
They compete in the intercollegiate debate tournaments held by the American Parliamentary Debate Association (APDA), the National Debate Tournament (NDT), and the global British Parliamentary circuit.
They attend the World Universities Debating Championships (WUDC), which are international championships conducted yearly in the British Parliamentary style. They do so in their capacity as representatives of Stanford University.
By participating in public discussions on a range of topics, they not only encourage debate on campus but also in the larger community around Stanford.
What is the SDS community like?
How would one describe the SDS community? SDS is made up of roughly sixty undergraduate and graduate students from Stanford University. These students come from a variety of academic fields and year groups.
Anyone in the Stanford community who has an interest in debating in a competitive setting is welcome to join. We are dedicated to maintaining the Stanford Fundamental Standard and being a community that provides equal access, is free of discrimination, prejudice, and bias.
Members of the SDS range from those who were national or even worldwide debate champions while they were in high school to those who had no prior experience with the activity before joining the team.
There is no requirement for prior debate experience, and they take great satisfaction in the history of educating individuals to become debaters of world-class caliber regardless of where they came from before joining the organization.
Members of SDS are welcomed into what amounts to an extended family on campus. They put in joint practice, participating in weekly practice rounds and receiving individual comments from the world-class instructors. They compete against one another all around the world, from the East Coast to London to Sydney to Thailand, and everywhere in between.
Most importantly, they strengthen their relationships with one another by attending campus socials and team meals on a consistent basis.
SDS also makes a contribution to the areas in which its members live by providing those members with opportunities to organize high school and college tournaments, demonstration debates, and to coach high school students in the local community.
SDS is completely student-run and student-operated, with elected team leaders establishing the calendar of events, delivering introductory training, and operating the program itself.
The coaches work with the students to develop their abilities and get them ready for contests by going over the preparation, watching practice debates, and delivering lectures and seminars on a range of themes that are pertinent to the competition.
What to do during SDS tryouts?
What should one do while waiting to test out for SDS, the official Stanford debate team? Even if they have yet to take part in formal speaking or debate before coming to Stanford, students who have a knack for and interest in debating are identified through a straightforward procedure that consists of three activities developed for that purpose.
Background/info sheet
You will be given an information sheet to complete, asking you questions about various aspects of yourself, including why you want to debate and your previous experience debating.
In-person written tryout
You will be given two potential debate topics, and you will be expected to write arguments in support of each of the issues and arguments against both topics.
In addition, there is a brief segment with multiple-choice questions that will assist us in understanding the way in which you think about the various arguments.
In-person oral tryout
They will provide you with an outline that you can picture as a summary of an opponent's speech, and you will have five minutes to compose a speech in response to it, which you will then deliver in front of the committee that is selecting you.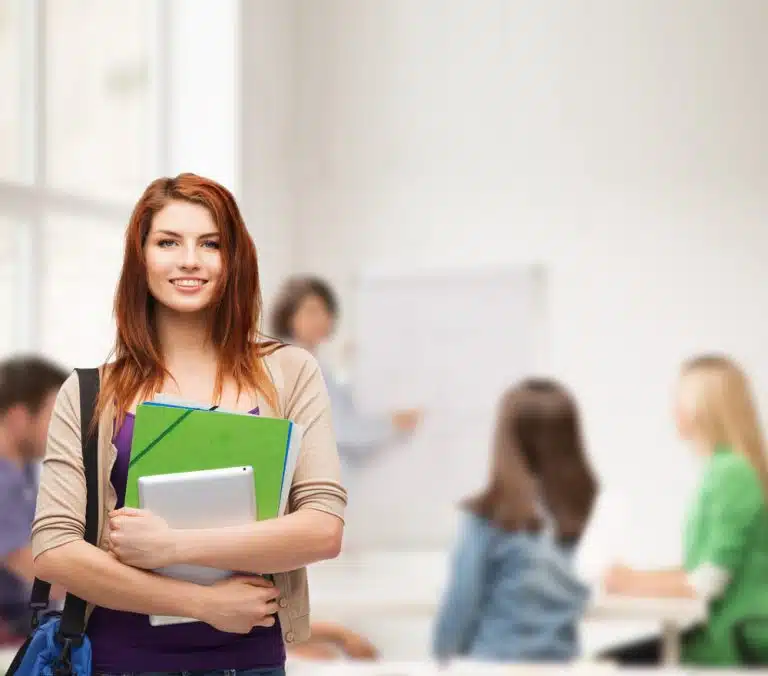 It is imperative that you note that this stage of the audition is reserved just for candidates who were successful in the previous in-person written tryout.
What is SDS looking for in tryouts?
What is it that the SDS, official Stanford debate team, is searching for in applicants? Regardless of your experience, the tryouts' purpose is to evaluate your potential in the debate arena. This implies that they evaluate the quality of your replies to the questions as well as the persuasiveness of your arguments.
They are not searching for a particular structure or format; rather, they are interested in hearing how you think and determining whether or not you can communicate your thoughts in a way that is well-organized and easy to comprehend.
To get ready, think about some typical subjects that are brought up in arguments. Prepare an outline for a speech using one of the following scenarios, setting a timer for ten minutes and arguing for a position of your choosing. Set the timer. Below are some of the argumentative topics you can practice:
Should citizens be forced to exercise their right to vote?
Should there no longer be a minimum salary requirement?
Should athletes be allowed to use performance-enhancing drugs?
What are the annual events that the Stanford Debate Society organizes?
What kinds of events take place on a yearly basis that are organized by the Stanford Debate Society? Stanford University is dedicated to promoting the art of debate and public speaking.
As part of this mission, SDS organizes two annual events that are highly regarded in the speech and debate community: the Stanford Invitational High School Tournament and the Stanford National Forensic Institute summer speech & debate camp.
Stanford Invitational
The Stanford Invitational is one of the largest and most prestigious high school debate tournaments in the United States.
The tournament, which typically takes place in the spring, attracts teams from all over the country to compete in a variety of debate formats, including policy, Lincoln-Douglas, and public forum. The tournament is known for its high level of competition, as well as for its friendly and welcoming atmosphere.
In addition to providing a challenging and exciting competition for high school debaters, the Stanford Invitational also serves as a valuable learning opportunity.
The tournament provides a platform for students to practice their critical thinking and public speaking skills, and to gain valuable feedback from experienced judges.
In addition, there will be workshops and clinics held during the competition that are geared toward assisting students in developing their debating abilities.
Stanford National Forensic Institute summer speech & debate camp
Another annual event that Stanford debate team organizes is the Stanford National Forensic Institute summer speech & debate camp.
This camp is a unique opportunity for high school students to immerse themselves in the world of speech and debate for an entire week. The camp offers intensive training in a variety of debate formats and public speaking events, as well as workshops on research, argumentation, and strategy.
The camp is staffed by top-notch instructors, many of whom are current or former members of the Stanford debate team. These instructors bring a wealth of experience and expertise to the camp and work closely with the students to help them improve their skills and achieve their goals.
The camp includes guest lecturers, debates, and mock tournaments, as well as opportunities to socialize and network with other campers from throughout the country.
Similarities
Both the Stanford Invitational and the Stanford National Forensic Institute summer speech & debate camp are excellent opportunities for high school students to hone their skills and gain valuable experience in the world of speech and debate.
Both events are known for their high level of competition, as well as for their friendly and inclusive atmosphere. Furthermore, both events are organized and run by the Stanford Debate Society, which is an organization with a rich history and a strong commitment to promoting the art of debate and public speaking.
Bonus topic: What are the purposes of debate for college students?
When it comes to college students, what are the benefits of engaging in debate? Debate is an important activity for college students, as it offers a wide range of educational and personal benefits.
The purpose of debate is to foster critical thinking, research, and communication skills and to provide a platform for students to engage in meaningful discourse and explore important issues.
Develop critical thinking skills
One of the primary goals of debate is to develop critical thinking skills. Debate requires students to research and analyze complex issues, construct logical arguments, and anticipate and respond to counterarguments.
Through this process, students learn to think critically and evaluate evidence and arguments in a rigorous and systematic way. These skills are essential for success in college and beyond and can be applied in a variety of academic and professional contexts.
Improve communication skills
Another important purpose of debate is to improve communication skills. Debate requires students to express themselves clearly and persuasively, both in written and oral form.
Students learn to organize their thoughts, use evidence and logic to support their arguments, and adapt their communication styles to different audiences. These skills are essential for success in college and in the workplace and can be applied in a variety of settings, from academic presentations to job interviews.
Engage in meaningful discourse
Debate also provides a platform for students to engage in meaningful discourse and to explore important issues. Through debate, students have the opportunity to learn about a wide range of topics, from political and social issues to scientific and technological advancements.
They also have the opportunity to express their own opinions and to hear the perspectives of others. This process helps students to broaden their understanding of the world and to develop a more nuanced and informed perspective on important issues.
Gain experience in leadership
Furthermore, debate is a unique opportunity for students to gain experience in leadership, teamwork, and organizational skills.
Additionally, the process of planning, organizing and executing a debate tournament requires good leadership and organizational skills. These skills are essential for success in any field, and can be applied in a variety of academic, professional, and civic contexts.
In the case of the Stanford debate team, it requires a great deal of coordination and teamwork, with each member playing a critical role.
Bonus topic: What is debate season like for debaters?
How do debaters use their time throughout the season? Debate season is an exciting and challenging time for debaters. It is a period of intense preparation, competition, and growth. The season can vary depending on the level of competition and the type of debate, but there are some common elements that debaters experience.
The debate season typically begins with a period of intense research and preparation. Debaters spend hours researching the topic of the debate and developing their arguments. This is a critical phase of the season, as it lays the foundation for the debates to come.
Debaters spend time familiarizing themselves with the topic, identifying key arguments, and developing a strategy for the round. They also spend time researching their opponents and preparing counter arguments.
As the season progresses, debaters begin to compete in tournaments. Tournaments can be held at the local, regional, or national level and can last for a day or several days.
The tournament schedule is often grueling, with debaters participating in multiple rounds per day, often with little time between rounds. The competition is fierce, with debaters facing off against some of the best teams in the country.
The tournament experience can be intense, but it is also incredibly rewarding. Debaters have the opportunity to put their research and preparation to the test and to see how they stack up against other teams. They also have the opportunity to gain valuable feedback from judges and coaches, which can help them improve their skills and strategies.
Debate season is also a time of great camaraderie and support. Members of the Stanford debate team can vouch for this claim.
Debaters form close bonds with their teammates, coaches, and other debaters from around the country. They share a common goal and work together to achieve it. The support of the debate community can be a great source of motivation and inspiration during the season.
After the tournaments are over, debaters have time to reflect and evaluate their performance. They review their rounds, analyze their mistakes, and plan for the future. They use this feedback to improve their skills and strategies and to prepare for the next debate season.
Experience top-notch debate with Stanford Debate
With its rich history, competitive spirit, and inclusive community, SDS is a valuable asset to the Stanford community and an excellent opportunity for students to develop as thinkers and communicators.
If getting into Stanford is one of your goals, you should seek the guidance of professionals who work in the subject of college admissions, such as those who work at AdmissionSight, in order to increase your chances of being accepted there.
AdmissionSight has become the most trusted name in the field of college admissions advice as a result of its more than a decade of expertise assisting students just like you in gaining admission to the colleges of their first and second preferences.
Please get in touch with us as soon as you can so that we can schedule an initial consultation that will be provided free of charge.