Stanford Interview
Stanford University is ranked third for the 2022-2023 best colleges in the country, according to U.S. News. Even greater results are achieved in the publication's specialist lists, where it ranks eighth for best-value colleges, second for top undergraduate engineering programs, and first for its computer science program. Admissions to Stanford is extremely challenging and several requirements are needed to apply. We will focus on one part, which is the Stanford interview as we go on the discussion.
How Do You Get An Interview With Stanford?
How do you get an interview with Stanford? You might be offered a Stanford interview with a local, skilled Stanford alumnus volunteer if your high school is near one of the interview locations. Since interviews are scheduled following the availability of local alumni, applicants cannot specifically request one. Your application will be accepted whether you have an interview.
How are interview invites given?
Stanford does not offer interview invites based on the quality of an application; rather, it does so based on alumni availability in the high school area. If you are not selected for an interview, your application will not suffer. Candidates, however, cannot ask for an interview.
Who is qualified to interview?
First-year applicants who apply through the Regular Decision (RD) or Restrictive Early Action (REA) rounds and attend high school within an interview area may get an invitation to an optional interview.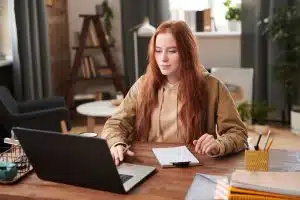 When are interviews conducted?
The first few weeks of November are when candidates for Restrictive Early Action are interviewed. Regular Decision applicants can expect the Stanford interview from early January to mid-February.
Where are Stanford alumni interviews held?
Depending on the availability of the alumni volunteer interviewer and if appropriate public health and Stanford University requirements permit, interviews for the 2022–23 application cycle may be done in person or by video chat. The admissions office does not favor either of these possibilities.
In-Person: You will be asked to meet the interviewer in a common area, like a coffee shop, food court, or library.
Virtual: The candidate and interviewer will decide on a platform for the interview together (such as Zoom, Google Meet, Skype, and FaceTime).
On-Campus: There are no interviews available on the Stanford campus.
How will an interviewer contact the candidate?
Stanford alumni interviewers are given the names and contact information of applicants, and they will get in touch with you directly via the email or phone number you gave in your application. If you are contacted for an interview, please reply right away to accept or decline the invitation. The interviewer will send follow-up communications through text message, call, or email.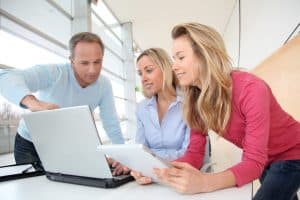 If you would want to accept an interview, get in touch with the interviewer right away to set up a time and/or place.
Why hasn't a candidate received a call for an interview?
If you attend high school in a location that qualifies but haven't heard from an interviewer, it's likely because there aren't any alumni in your neighborhood. Interview opportunities are available throughout the first few weeks of November for Restrictive Early Action and from early January to mid-February Regular Decision. Verify the email address you gave in your application as well as check your spam folder from time to time.
Additional Guidelines
Let the interviewer know if you or a member of your family is familiar with them so that Stanford can try to pair you up with another volunteer. The school requests that you avoid making connections with anyone who could know your interviewer.
What Are the Questions To Expect In A Stanford Interview?
The best advice for Stanford interviews that all students should keep in mind is that preparation and practice are crucial. Knowing what types of questions to prepare for is essential if you want to start practicing. Now, what are the questions to expect in a Stanford interview? Some of the most common inquiries that interviewers might ask are listed below.
Tell Me About Yourself.
Although the question "Tell me about yourself" can seem straightforward, it can be one of the trickier ones for students to answer. Consider the context of your interaction when the interviewer asks you this question.
Make sure your response pertains to who you are as a student and what type of influence you will make on campus rather than giving them everything about yourself or the information you may find most fascinating personally. Make certain to tie aspects of your identity to your goals in school, the work you've already done, and what you hope to do in the future.
What Interests You?
Again, context is crucial when providing an answer to this query. Even though you may have a wide range of interests, if you want to ace your Stanford interview, it's best to focus on your academic interests.
Discuss your favorite subjects to study, potential majors for college, and any research you're excited to get involved in. Given the significance of extracurricular activities for college, you should also try to incorporate your activities in high school into this discussion. Inform the interviewer of your responsibilities as the swim team captain or editor of the school newspaper, and describe your interests in each.
What Drives You to Reach Your Objectives?
Not to mention, your interviewer could want to probe further into your work ethic and the factors that drive you to succeed. With this query, pupils are given the chance to consider their long-term goals, life lessons, and most important loved ones and personal interests.
Keep in mind that college admissions officers love to admit kids who are enthusiastic and involved. So, don't be shy about sharing the motivations behind the pursuit of your objectives.
How to Respond to an Unexpected College Interview Question?
Let's say the interviewer is an alum and they ask you a question you weren't expecting. It can be a little frightening, but that's fine. The alum interviewer will ask you a question that cannot be found online in most college interviews, even those conducted outside of Stanford. This isn't a "gotcha!" tactic to deceive you or coerce you into saying anything foolish. Instead, the interviewers want to know that you are more than just the canned responses you practiced the night before.
The interviewer wants to learn more about you, in other words. You should be as real as you can while responding to questions during the Stanford interview that you were not prepared for. Try to be sincere and truthful, and pay close attention to the interviewer's questions.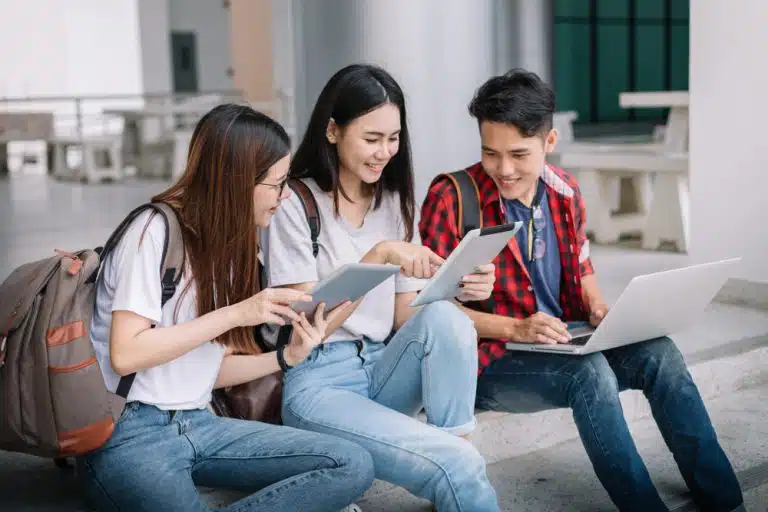 Applicants frequently become preoccupied with attempting to impress the interviewer by saying the correct thing. Recall that concentrating on saying the appropriate thing implies that you are not paying attention. You must pay attention to the question and provide an honest, true response. The last impression you want to leave is one of tension and unease, therefore this will help you relax.
What Kind Of Students Does Stanford Look For?
What kind of students does Stanford look for? Every year, Stanford strives to admit students from varied experiences, talents, academic interests, and worldviews. A holistic review aims to understand how you, as a whole person, would develop, contribute, and prosper at Stanford, as well as how Stanford would change as a result of you being there.
Academic Prowess
Academic excellence is the main requirement for admission to Stanford University. Stanford will assess your readiness and success potential. Stanford anticipates that you pushed yourself throughout high school and achieve great things.
Your high school transcript is the most crucial document for judging your academic performance. Remember that Stanford considers more factors than just numbers. To have your application assessed or to be admitted to Stanford, there is no set minimum GPA, test score, or amount of AP or honors courses you must have taken.
Intellectual Fervor
Both in what you write about yourself and in what others write on your behalf, the institution wants to be able to see your devotion, commitment, and sincere enthusiasm in broadening your intellectual horizons. Stanford is looking for the interest and zeal that will enable you to start a lively discussion in a first-year seminar and carry it on over dinner.
The school is interested in the passion and level of dedication you will bring to your work, whether it be in a research lab, as a member of a nonprofit organization, during a performance, or on the playing field. Stanford wants to see how you take the initiative to look for chances and broaden your horizons.
Extracurricular Activities
Admissions officers can better understand your potential contributions to the Stanford community by learning about your extracurricular activities and interests outside of the classroom. Students frequently believe that the quantity of activities they engage in is Stanford's main concern. Greater evidence of your devotion may come from remarkable depth in one or two activities than from sporadic involvement in five or six associations. You can perhaps be supporting a family or working. These are just as significant as any other after-school activity.
In general, Stanford wants to know how you have impacted your family, friends, coworkers, school, club, and the greater community, as well as how that experience has impacted you. If an applicant is otherwise qualified, great athletic skills occasionally could affect the admissions officers' judgment, but they never by themselves guarantee admission to Stanford.
Context
Each candidate for Stanford is different, just as no two Stanford students are alike. This implies that the circumstances of each application are carefully considered. The institution considers your past, educational career, and obligations to your family, work, and community. By putting your accomplishments into context, it can be assessed how well you have performed in the classroom and how you utilized the resources efficiently at your school and community have to offer.
It's vital to note that these factors were not considered in any particular sequence during the examination and selection process. Stanford conducts thorough application reviews. There is no specific part of the application that is considered without looking at the whole application.
Does the Stanford Alumni Interview Matter?
If you are a Stanford applicant, it's crucial to know the answer to "Does the Stanford alumni interview matter?" If the school does not request an interview from you, do not worry. It doesn't necessarily follow that your application is weaker than that of the applicant who is given the opportunity to speak with an alumni member for a short period of time. On the other side, if you receive an interview request, rejoice. This is because you have a fantastic opportunity to learn more about Stanford while also demonstrating that Stanford is your first choice and that you are the expert on the institution.
Stanford University stated the following regarding declining an interview:
"Declining an interview will not negatively impact your admission decision, and you may decline for any reason."
Stanford University will send you an acceptance letter without requiring you to interview. That said, if you have a nice conversation with the individual you are speaking with during the interview, it can be advantageous for you in the admissions process.
you the chance to show off your academic knowledge and learn more about Stanford, interviews can demonstrate your commitment to going once admitted.
How Do I Prepare For A Stanford Interview?
How do I prepare for a Stanford Interview? First, students should review Stanford interview questions as they get ready for their conversation with an alumni volunteer, but they should also be aware of a few more tips.
Some of the best practices for the Stanford interview are as follows:
Before the Interview
Prepare potential interview questions and draft your solutions in advance to avoid being taken off guard and to enable quick thought of answers.
If you are provided the interviewer's name, research them on LinkedIn beforehand to learn about their profession, their major, and any other details you might be able to relate to or inquire about.
Have ready at least three pertinent questions for the interviewer, such as what they liked best about their experience, what most surprised them about their school, or how their major connects to their present profession.
Mock interviews are indispensable: For some reason, only a few candidates practice with them. Without really employing a real person on the other side, they will typically have a series of questions to ask themselves. Keep in mind that what you think and say are two different things. Consider talks that occur in real life. It is in no way implied that you will do well in the interview simply because you can mentally respond to potential Stanford interview questions.
Hiring a professional with experience conducting college admissions interviews to conduct a mock interview is highly recommended. In comparison to other interviewers, admissions experts like AdmissionSight can assist you better in increasing your chances of being accepted.
On the Day of the Interview
Do not bring or share your application, resumé, transcripts, test results, or any other supporting documentation with the interviewer. Such items cannot be viewed by or accepted by interviewers.
Be sure in your responses, but avoid seeming haughty: It's crucial to convey both assurance and ease in your own skin. But there is a thin line between confidence and arrogance. Avoid giving shallow responses. Instead, even if you can answer a question quickly and efficiently, demonstrate that you took the time and effort to consider exactly what you were going to say.
Take your time responding: If you are unsure of how to respond to a question, don't be afraid to ask for time to consider a suitable response. A good rule of thumb is to give yourself around 4-5 seconds to think before responding.
Show that you are a good fit for Stanford: During the interview process, the interviewers do their best to determine which candidates will fit into the program well. It is up to you to suggest and evince why your objectives and history make you a good fit for Stanford. Included in this may be how Stanford will profit from your background.
Be pleasant when responding to questions during the Stanford interview. To expound this, it is simple to get caught up in the "interview" aspect of the Stanford interview questions and lose sight of the fact that you are speaking to a live person. During the Stanford interview, one of the things the interviewer will be looking for is whether you come off as a real person who cares about things other than academics. That is ultimately the goal of having an interview separate from the academic screening.
At first, the Stanford interview may seem intimidating, but by practicing and preparing beforehand, you may increase your confidence. AdmissionSight can help you prepare efficiently for your interview along with other components of your application. Feel free to contact us to set up an appointment for an initial consultation.