Stanford Summer Programs
Over twenty different Stanford summer programs are offered for high school students to participate in during the summer of 2022. Students get a taste of college academics, campus culture, and other aspects of higher education through these programs, which cover topics ranging from philosophy to neuroscience.
For high school students, the summer is a particularly significant time of year, particularly when one considers the fact that a common question on college applications is "how have you spent the two summers prior to applying?" Pre-college programs such as Stanford summer programs may give these valuable summers a unique focus and provide students with a wealth of experience from which they can draw when applying to colleges.
Does Stanford have a Summer Program?
Does Stanford have a summer program? Students participating in Stanford Pre-Collegiate Summer Institutes are given a taste of what it is like to learn in a Stanford classroom and are challenged with advanced material that is not generally covered in standard high school education.
Each of the thirty Stanford summer programs offered is an in-depth and participatory investigation of a certain academic topic. The courses are not assessed, and students do not receive credit for completing them. Computer science, mathematics, creative writing, philosophy, engineering, and many other disciplines are among those for which students can take classes.
Over the course of their history, the Stanford summer programs that are now known as Stanford Pre-Collegiate Studies have been known by a number of different names and undergone a number of different incarnations, including Stanford EPGY and Gifted and Talented. There are now six different Stanford summer programs available.
Stanford Pre-Collegiate Summer Institutes
The Stanford Pre-Collegiate Summer Institutes (SPCS), which is one of the many Stanford Pre-Collegiate programs, is the one that provides the most diverse selection of classes. Participants have their pick of thirty different summer courses spanning a variety of disciplines, including engineering, philosophy, and creative writing. During the course of the program, you will concentrate on a single topic at a time, gaining an in-depth understanding of that subject. The number of available courses has recently increased, making it possible to select from a wider range of possibilities than in the past.
Stanford Summer Humanities Institute
The Stanford Summer Humanities Institute is a program that runs for a comparable amount of time and follows a structure comparable to that of the SPCS, with the exception that its classes are solely devoted to the study of the humanities. At the moment, there are six different classes:
Revolutions
Ancient Rome
Racial Identity in the American Imagination
The Greeks and Beyond
The Age of Jefferson
Magical Realism
You have the option of attending class in the morning or in the early evening, and it is taught by Stanford graduate teaching assistants (with the syllabi designed by Stanford professors). In the same vein as SPCS, the classes will place an emphasis on working together with the other students in the room.
Along the same lines as SPCS, the program is selective, and all applicants are required to submit transcripts, samples of their previous work, and at least one letter of recommendation from a teacher who teaches either English, history, or social science.
Stanford Medical Youth Science Program
To begin, entrance to SMYSP is competitive and requires the completion of a number of challenging requirements. Eligible candidates must be juniors in high school, come from low-income families with a limited history of college attendance, reside in one of the twenty counties located in Northern or Central California, and have demonstrated an interest in and aptitude for science.
However, if you are one of the fortunate thirty individuals chosen for the program each year, it has the potential to be a life-changing experience for you. You will spend the next five weeks participating in professional seminars, professional networking events, and professional lectures, all of which are geared to help prepare you for a career in medicine and to be a future leader in the health area.
You will receive guidance from academic members, individuals working in the medical field, as well as college students as part of the program's emphasis on the importance of mentorship. In addition, every person who takes part in the program contributes to research on public health with the goal of eliminating health disparities. And there is no expense involved! Donations are used to cover the costs of the program.
Stanford Math Circle
The Stanford Math Circle stands out from the other programs offered by SPCS due to its unique focus. Students that are interested in arithmetic and would like additional practice answering math questions along with other students who share their interests can participate in what is essentially an after-school program that is held during the regular school year.
On either Wednesdays or Thursdays once a week, members of the Stanford Math Circle get together. During the circle, students will collaborate with one another to find solutions to the challenges that are presented by the instructor. Since there is a strong emphasis placed on collaboration and conversation, this is not a program in which participants work alone to find solutions to challenging mathematical problems.
Signing up to be a part of the Stanford Math Circle is open to students in grades 1 through 12; however, as there are a limited number of spots available and the demand is great, you should sign up as soon as possible to ensure that you get a position. You can engage in many sessions; each lasts one academic quarter.
Stanford Pre-Collegiate University-Level Online Math & Physics
Both of these programs, one in mathematics and one in physics, are intended for more advanced pupils in high school. There are nine distinct math classes available, ranging from pre-calculus to differential equations. In addition, there are four different physics classes.
The fact that these programs are completed at the participant's own speed is the primary distinction between them and the other options available through Stanford Pre-Collegiate Studies. Once you enroll in a class, you are free to move at your own pace through the material, in contrast to the other programs, which place a greater emphasis on collaborative activities and group discussions (although there are regular times for class discussions). You should plan to devote between 8 and 12 hours per week to the class.
If they pass the class, they have the opportunity to earn credit through the Stanford Continuing Studies Program, which is equal to three units per class. However, in order to take advantage of this opportunity, their exams will need to be independently proctored at their respective schools or local libraries or testing centers (i.e. not taken at home). It is important to keep in mind that these credits do not count toward a college degree, thus they cannot be included on a college transcript and cannot serve as a substitute for college coursework.
Stanford University Mathematics Camp
Students entering the 10th and 11th grades who have "an extraordinary interest and competence in mathematics" are eligible to attend the Stanford Mathematics Camp (SuMaC). The content of the program extends beyond that of a standard high school curriculum, and the level of difficulty is comparable to that of college-level mathematics courses. There is one in Abstract Algebra and Number Theory, and another in Algebraic Topology. Both of them are separate tracks.
Live classroom instruction occurs Monday through Friday for a total of two hours each day during the course. If you decide to participate in SuMaC, you should be prepared to put in a lot of effort because Stanford emphasizes numerous times that this is an "intense" camp with a "heavy" schedule.
The majority of the other SPCS programs are not as competitive as SuMaC, and its website refers to those who participate in the program as an "exclusive group." In order to apply, students are required to submit transcripts, work examples, and a recommendation from a (math) teacher, just like they would be required to do for the majority of other SPCS programs. In addition, students are required to take a SuMac admissions test, and it is also recommended that they submit scores from other standardized math tests.
Is Stanford Summer Programs Worth It?
With the different Stanford summer programs mentioned, is Stanford summer programs worth it? The majority of colleges and universities provide high school students with the opportunity to spend the summer studying on campus. Younger students are given the opportunity to play at becoming college students, strolling across the quad to their higher-level classes as any other student would do during the academic year.
This opportunity typically comes in the form of residential programs that last for many weeks or months. In addition, if you have ever entertained the notion of attending Stanford University, you can get a taste of campus life by participating in an on-campus residency program. You will spend a few weeks becoming used to the routines of daily life in Palo Alto and determining whether or not this university in the Golden State is the best fit for you.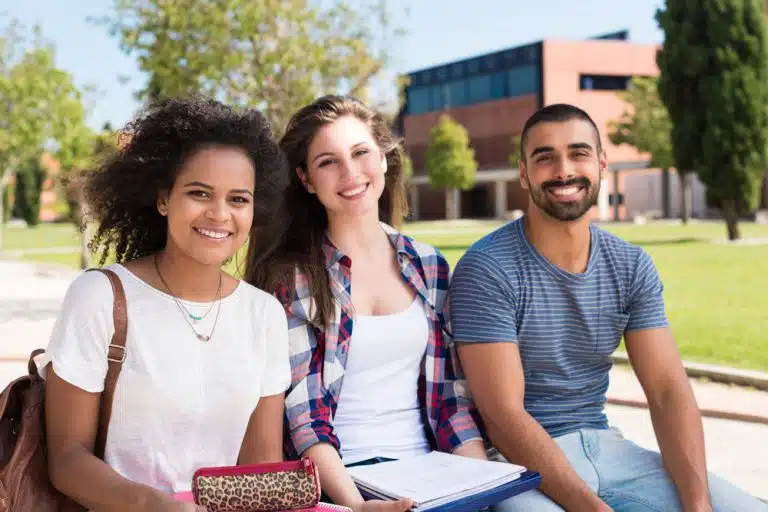 The majority of universities and colleges publicly assert that the purpose of impressive-sounding summer programs like the Stanford summer programs provide high school students with a taste of what it is like to be a college student. They consume their meals in the cafeterias, sleep in the residence halls, and most significantly, they participate in the same rigorous academic coursework as they would if they were matriculated, students.
It will be beneficial to your education. Each summer, Stanford attracts a diverse group of the world's most talented and accomplished students for the purpose of gaining knowledge from the institution's illustrious teachers as well as from one another. Make the most of this time by listening to one another's tales, exchanging study strategies, and daydreaming together.
The majority of students, particularly those who may feel understimulated or underwhelmed by the usual high school course load, may view this possibility as something out of a dream. It is in everyone's best interest to broaden the educational horizons of high school students by introducing them to new fields of study, more difficult academic challenges, and subject matter that is outside of their typical curriculum. The majority of high schools do not provide courses in areas such as global health, film studies, journalism, modern art, or public policy; therefore, a summer program is an ideal opportunity for your student to investigate these areas.
Will Attending a Summer Program Guarantee Admission?
So, will attending a summer program guarantee admission? The quick answer is probably not, at least not in a way that is directly relevant. It is imperative that pre-college summer programs like the Stanford summer programs not be viewed in any way as a backdoor into the respective colleges and universities to which they are attached. The vast majority of these programs have no bearing on the undergraduate admissions procedures of the colleges to which they are attached.
With the exception of the most prestigious programs, college admissions officers are well aware of the high acceptance rates and price tags of many pre-college programs, and they won't necessarily view acceptance into one as a significant achievement unless the program in question is one of the most prestigious programs available. It's possible that they'll simply interpret it as evidence that your family is well off.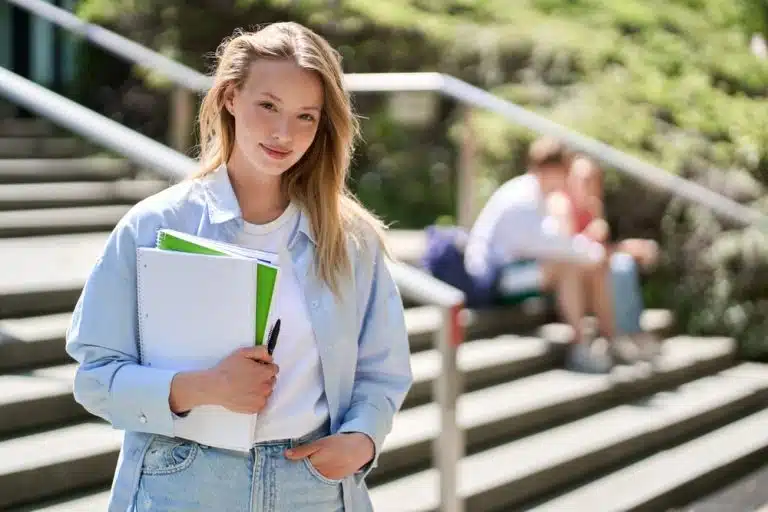 Despite this, enrolling in a program that prepares students for college may still be time well spent. It is important to keep in mind that many programs like the Stanford summer programs get their professors from the faculty of the college that hosts them. This means that even less selected programs may nevertheless present academic challenges. You should enroll in a Stanford Pre-Collegiate Studies program, not for some benefit you believe it will give you in the future but rather for the experience that it will give you while you are there.
Want to learn more about Stanford summer programs? You've come to the right place. At AdmissionSight, we have over 10 years of experience guiding students through the competitive admissions process.
AdmissionSight can help you put your best foot forward when applying to college this fall. Contact us today for more information on our services.