Stanford's Transfer Acceptance Rate
What is the transfer acceptance rate at Stanford?
What percentage of transfers are accepted at Stanford? To provide an overview, there were 3,265 people who submitted applications to transfer in the fall of 2021, but only 55 people were chosen. This indicates that the acceptance rate for transfer students at Stanford is 1.7%.
When we examine these numbers by gender, we find that the acceptance rates are as follows:
Male Stanford transfer applicants: 1.8%
Female Stanford transfer applicants: 1.6%
Who can transfer to Stanford?
Who is eligible to transfer to Stanford? As Stanford's transfer acceptance rate is relatively low, it is a given fact that not everyone can transfer. In order to see if you're eligible, you must take note of the following:
Students who have already attended college and earned college credit in an associate's or bachelor's degree program after graduating from high school are required to submit an application for transfer admission.
Coursework taken for transfer must have been completed at a school that is accredited to confer degrees.
Coursework that was taken for vocational, technical, performance, or professional programs does not count for transfer credit.
In order to enroll at Stanford, prospective students need to possess either a high school diploma, the equivalent of a high school diploma offered by their state, or a GED.
Students who are concurrently enrolled in high school and college-level coursework are encouraged to submit an application for first-year admission.
Students who have previously obtained a bachelor's degree are not permitted to submit an application for admission to the undergraduate program.
If you are considering applying to one of Stanford's graduate degree programs and would like further information, the Graduate Admissions is where you should go.
What are the transfer requirements at Stanford?
So, what kind of prerequisites does Stanford have for transferring students? Given that Stanford's transfer acceptance rate is less than 2% make sure you make your application competitive by completing the following:
Common Application
Stanford accepts the Common Application, which requests information on:
Family Background
School Information
Academic Honors
Extracurricular Activities, Family Responsibilities, Work Experience, or Military Service
Because Stanford conducts a comprehensive review, it can take into account the specific life experiences and academic histories of each applicant.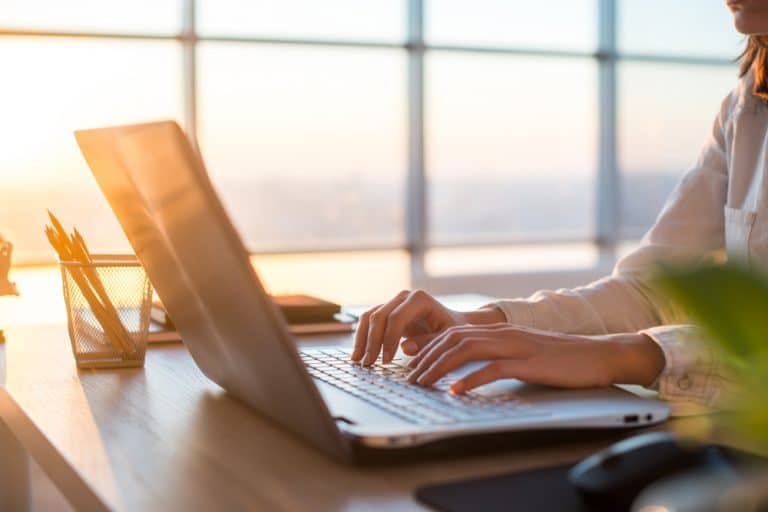 Stanford is aware that many of the students who are applying to transfer into the program have pursued non-traditional paths to attain their higher education, and they are excited to benefit from the unique insights that these individuals bring to the campus.
In addition, Stanford is well aware that students' families, personal lives, or financial situations may restrict them from taking part in traditional forms of extracurricular activity so the university is hoping that you will use the application to discuss the unique circumstances of your case.
When you apply to Stanford, you are not applying to a specific major, department, or school; rather, you are applying to the university as a whole.
On the application, you will be asked to specify prospective majors and career interests, but they also want you to realize that making these options does not obligate you to follow through with them.
$90 Non-Refundable Application Fee, with an option to request a fee waiver.
Include the application fee, which is non-refundable and costs $90, with your Common Application.
On the other hand, determine whether or not you are qualified for a fee waiver by consulting the Common Application's standards.
Suppose you believe that your current financial position may fall within the parameters of the fee waiver standards. In that case, you can make a request for a fee waiver by responding "Yes" to the question regarding the Common Application Fee Waiver that is included in the application.
Results from either the ACT or SAT test.
One of the conditions for the application that can demonstrate academic preparation is the completion of standardized testing.
At Stanford, they evaluate admissions applications on a holistic basis, which means that every part of the application is important as they come to know each applicant individually.
The ACT or SAT test is mandatory, but writing and essay sections are optional. Scores obtained on either the old or the new SAT will be considered valid by Stanford as well.
Either the students' self-reported scores or their official scores will be used when the admission committee evaluates applications. You can use the Score Choice option provided by the College Board or the comparable option provided by the ACT if you would want to have your scores mailed to you officially.
You will be required to submit your official scores if you decide to enroll in the program after being offered admission.
Test scores must come directly from either the College Board or the ACT in order for those scores to be regarded as official.
Please be aware that Stanford retains the right to rescind an offer of admission if an applicant's self-reported test scores do not correspond with those included in the official score report.
Transcripts
Make sure that your official high school transcript (including your graduation date) is sent in by contacting your high school.
If you have completed your secondary education at an international high school and have the results of your final exams (such as A-Levels or IB scores), you are required to submit these scores.
You may also have the option of sending a copy of your high school diploma, another document that verifies that you graduated from high school, or a copy of the examinations that you took when you left high school if there are difficulties in obtaining your high school transcript.
Make sure that you get an authentic transcript from each and every institution and university that you attended.
On the other hand, a midterm grade report is not required in order to be admitted to a transfer school.
College Report
Your academic dean, advisor, or another school administrator will enter your college GPA and information regarding your academic standing at the institution into a college report.
This report is a form that is filled out by a school official and provides information about your standing at your current or most recent institution. The evaluation of your application can only proceed with this information being considered.
Recommendation Letters
You must submit two recommendation letters written by academic instructors or professors. At least one of the two letters must come from a college instructor.
If you can only enroll in large lecture classes, becoming a teaching assistant can be the only way to fulfill your educational requirements. You are permitted to submit one professional reference in place of one academic recommendation if it has been several years since you graduated from college but you have been actively employed during that time.
Applicants who are veterans, on the other hand, have the option of submitting a reference from their commanding officer rather than one academic recommendation.
Considering that Stanford's transfer acceptance rate is relatively low, the decision to pursue this path requires significant time, energy, and effort as well as a solid academic record.
Individuals who are fortunate enough to be admitted to Stanford's community, on the other hand, are bestowed with unparalleled honor.
If you're thinking about transferring to Stanford, make sure you've met all of the admissions requirements.
If you need further help, AdmissionSight is here. For over a decade, we have helped students in gaining admission to their desired colleges and universities. Please contact us to schedule an appointment.