Students Enrolled at Berkeley
The University of California, Berkeley provides great academics to its students. And on the other hand, the students at Berkeley are naturally academically driven and are focused on their studies, along with physical, emotional, and mental development. It's even natural to encounter remarkable individuals inside the university.
Berkeley is also renowned to have students who have a robust academic interest in conducting research. Not only in the scientific fields but also in the artistic fields, there are a plethora of opportunities available for students to participate in research and lab work. Berkeley is a big, largely residential Tier One research university.
Since 1949, the Western Association of Schools and Colleges Senior College and University Commission have recognized the university as meeting the criteria for accreditation. Impressively, the total number of students at Berkeley that graduated with bachelor's degrees is 8,725 for the academic year 2018-2019, and this continues to do so in the following years.
In addition to the above, Berkeley produced 3,286 master's or professional degrees, and 1,272 doctoral degrees. The university runs on a semester schedule. Students are proud to be a part of a such prestigious university.
Students at Berkeley are aware that the academic activity of the university is structured into 14 colleges and schools, each of which includes 180 departments and 80 interdisciplinary divisions, together providing over 350-degree programs. While schools are often exclusively open to graduate students, some do allow undergraduates to enroll in certain majors or minors. Colleges, on the other hand, teach students at both the undergraduate and graduate levels.
According to a variety of media outlets, the University of California, Berkeley (UC Berkeley) is regarded as an excellent school due to the exceptional caliber of its teaching faculty, the groundbreaking research conducted and disseminated by the institution, and the remarkable career prospects available to UC Berkeley alumni.
Berkeley can be difficult because of its illustrious reputation. And because it is the best public institution in the world, there are high academic standards, and there are a lot of incredibly bright and interesting people around you who encourage you to perform even better than you have in the past.
As a student at Berkeley, you are always going about your task and never stopping moving about, committed to answering each assignment given to you. This setting is just right for students at the university. Because they are both competitive and passionate, as well as someone who enjoys gaining knowledge from people around them, this environment allows the students to not only achieve but also flourish.
How many students are enrolled at Berkeley?
You also need to absorb that Berkeley is one of the top public schools in the United States, making the total number of students at Berkeley higher than other schools, which is 45,057. Others may find the numbers extremely surprising but it does answer one of the most common questions of incoming freshmen which is "How many students are at Berkeley?" Know that from the aforementioned figure, 31,814 are undergraduates and 13,243 are postgraduates.
The demographics of the students at the university are varied (racially and culturally speaking). On the other hand, it seems as though the majority of students that attend are from the state of California (either Northern or Southern), which would make sense given that it is a state institution and that tuition from other states is more expensive. There are a significant number of students studying from other countries as well, which shall also be discussed here at AdmissionSight.
There is plenty of organizations and pursuits available to the students due to the sizeable student body. Some organizations that fall into this category include sororities and fraternities, intramural sports, music groups, cultural clubs, religious clubs, and environmental cause groups. It's likely that if you have a particular hobby, you'll be able to locate a group of others who share that passion at Berkeley.
Students have above-average intelligence. Additionally, certain people are exceptionally bright (considering how competitive it is to get in). On the other hand, students are typically quite normal and down-to-earth people.
Students at Berkeley are also extremely passionate about each of their various hobbies. They are compelled to pursue with all of their might whatever it is that piques their interest, and they immerse themselves entirely in projects, sometimes working on several of them at the same time.
If we're going to find a term suitable for the student body at Berkeley, it is "diversity". Everyone at Berkeley is exceptionally bright and skilled, and they all have a lot to contribute to the community. Aside from that, the students are all very different from one another and come from a wide variety of backgrounds. You can meet people of every ethnicity, religion, socioeconomic position, political ideology, and stereotype imaginable at Berkeley. Several students from the total number of students at Berkeley admitted for the Class of 2026 came from other countries such as China, South Korea, India, Canada, and Indonesia.
At the university, there is genuinely something for everyone's interests and needs. If you are clever enough to pass the entrance exam, then you will undoubtedly feel at home in this community. It is almost overwhelming the number of groups and organizations in which one can participate. Every day, representatives from these clubs may be found tabling and handing out flyers on the main walkway to enlist new members.
Whatever it is that you're interested in, there is a never-ending supply of possibilities and different methods to get engaged in it. And if you still can't locate what you're looking for, you always have the option of creating your organization. And do not doubt that there will be students who will join you. There is no reason for concern regarding your ability to blend since everyone is welcome in Berkeley because it is such a culturally diverse community.
How many students get accepted yearly to Berkeley?
Being familiar with how many students get accepted yearly to Berkeley can give you an idea of how challenging it is to become a part of its student body. It is well known that the University of California, Berkeley maintains a high standard of academic achievement throughout an extremely broad range of subject areas. In addition to this, it is deeply rooted in a society that values individualism and free speech.
The sprawling campus of the University of California, Berkeley, has become an icon throughout each phase of California's transformation over the past few decades. Young business professionals are trained at the Haas School of Business at the University of California, Berkeley, and then placed with some of the most prestigious companies in the surrounding area and throughout the country. The huge size of the campus of Berkeley also became a dependable home to thousands of students and generations.
Particularly illustrious are the relationships that the university has established with the San Francisco Bay Area technology community. However, there is a plethora of opportunities in the fields of engineering, the humanities, the social sciences, and the arts. One of the few colleges that can legitimately be said to excel in all areas to the same high degree is the University of California, Berkeley.
And because of this general excellence, the struggle for admission is extremely fierce. Berkeley has managed to keep its non-conventional vibe while at the same time beginning to attract students from a wide range of backgrounds and aspirations. Furthermore, the overwhelming majority of these pupils are currently ranked first or second in their respective classes. Not only UC Berkeley but other prestigious universities have challenging admissions processes and have their ways of choosing which students to admit.
For the Class of 2026, Berkeley received 128,196 applications and the total number of students at Berkeley that are admitted is nearly 15,000. It is mind-boggling to contemplate the number of talented and ambitious students who were denied admission. When compared to the previous year, this year's number of candidates indicates a more than 20% rise in the total number of applicants.
Let us take a look at the enrollment statistics for the Class of 2024 to get a good grasp of how challenging it is to be admitted to this university.
Applications: 88,066
Admitted: 15,461
Acceptance Rate: 17.6%
GPA
Unweighted GPA: 3.86-4.00
Weighted GPA: 4.27-4.62
ACT/SAT Scores
ACT: 29-35
SAT: 1330-1530
You can also find a different discussion on Berkeley's acceptance rate here at AdmissionSight for a more in-depth and better understanding of the subject matter.
The surge in the number of applications was a pattern observed at the majority of the United States' most prestigious schools and universities. The most straightforward interpretation of this occurrence is to be seen in the decision made by a number of highly regarded educational institutions, among them UC Berkeley, to do away with the requirement that candidates must have completed standardized tests. It is not surprising that as a result of this development, a greater number of students get the impression that they are capable of being accepted into the university.
In addition to that, a larger number of students than typical who were admitted in the preceding cycle decided to delay their enrollment, which resulted in a smaller number of seats being available for the Class of 2025. In light of the epidemic, some applicants from the previous year made the decision not to enroll in any of the universities to which they had applied. Instead, they decided to take a gap year before reapplying to the colleges that were their top choices.
In conclusion, students continue to submit applications to an increasing number of schools, as seen by the 11% rise in applications submitted through the Common App despite just a 2% increase in the overall number of applicants. This trend is expected to continue in the foreseeable future (a trend reflected also in the UC application system). All of these reasons, as well as a number of others, contributed to the meteoric rise in the total number of applications submitted to prestigious universities such as UC Berkeley.
What is the percentage of international students at Berkeley?
According to recent statistics, the total number of students at Berkeley enrolled as international students is 7,222, 4,001 of whom are enrolled in undergraduate programs. And answering what is the percentage of international students at Berkeley, is nearly 17.0% of the student population.
It is common knowledge that the University of California, Berkeley is a leading educational institution that enjoys widespread acclaim on the global stage. If you were an international student, you would experience new things and learn about other cultures. You would also be in a new setting. Everything about this is excellent.
The admissions process at Berkeley is already challenging for in-state students, and it is unquestionably more difficult for international students due to the increased level of competition for a smaller number of available slots.
The admissions process at UC Berkeley has become increasingly difficult in recent years, particularly for students who are not from California and for international students. Even applicants from within the state are required to have academic transcripts that are flawless, with no more than one or two mistakes.
What percentage of students graduate at Berkeley?
We also need to discuss what percentage of students graduate at Berkeley to find out how successful students can be, and it is no surprise that the overall graduation rate for undergraduates at UC Berkeley is 92%. Even though equity gaps have decreased significantly over the past three decades as a result of increased or maintained graduation rates across racial and ethnic groups, there are still gaps between certain racial and ethnic groups and the overall student body, particularly for underrepresented minority men. For the University of California, Berkeley, to fulfill its goal of being a place where all students can flourish and where equity gaps are removed entirely, continued effort is required.
What kind of students does Berkeley look for?
Upon learning that Berkeley provides ineffable education to its students, you're left with the question "What kind of students does Berkeley look for?" Students at Berkeley are intellectual, have leadership potential, are enthusiastic about the subject matter they are studying and are eager to contribute positively to campus life. To convince Berkeley that you are the kind of student they are looking to bring into their community, you should strive to enroll in challenging courses and earn strong grades in those courses (aim for an unweighted GPA of about 4.3).
UC Berkeley places a greater emphasis on their innovative holistic examination of an applicant's profile than they do on an applicant's extraordinary academic record. The admissions committee takes great pleasure in its ability to evaluate each component of an application with equal weight placed on different areas, including but not limited to extracurricular activities, grade point average, and essays on personal insight.
The institution attempts to achieve its goal of admitting a diverse student body, the vast majority of whom will require some form of financial assistance. The admissions policy of UC Berkeley reflects the university's commitment to the goal that it should be a leader in making higher education more accessible to students from disadvantaged backgrounds and fostering social mobility.
When considering how UC Berkeley will evaluate your application, there are several important considerations to keep in mind, including the following:
The combination of academic aspiration and success
The admission officers at UC Berkeley will, first and foremost, evaluate the amount of intellectual readiness you have demonstrated. They will look at the number of rigorous, college-preparatory classes you have taken as well as how well you did in those classes to decide whether or not you have the potential to do well academically once you arrive on campus.
Personal characteristics as well as potential contributions
The University of California, Berkeley places a premium on ardor, open-mindedness, and elevating those around you. Applicants who have developed individually significant systems of principles and ethics, and who will use their values to contribute to the improvement of the university's social life, are given admission priority. In addition, the University of California, Berkeley encourages the participation of oddball hobbies and interests on campus. The readers will be persuaded if they can imagine how you can contribute to enhancing the academic and cultural aspects of the UC Berkeley experience. This will make your application more compelling.
Achievement and influence outside of the classroom
It shouldn't come as a surprise to learn that the admissions committee at UC Berkeley places a lot of weight on your demonstrated ability to exercise leadership and commitment outside of the classroom when deciding how to evaluate your application. The university has a long history of turning out notable graduates.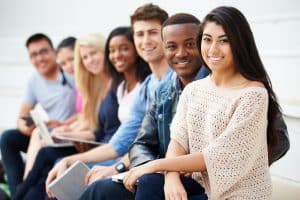 Alumni of the University of California, Berkeley find success in a wide variety of professions, including acting, sports, entrepreneurship, business, technology, and the sciences. Readers for college admissions look for students who have demonstrated a dedication to some aspect of their lives, be it athletics, the arts, creative or intellectual pursuits, professional activities, or organizations and clubs; they want students who are genuinely passionate about making an impact in their distinctive way.
What percentage of students receive financial aid at Berkeley?
If you have a huge career dream but are being hindered by your financial background, Berkeley can also help. And to answer what percentage of students receive financial aid at Berkeley, it is 69% of the total number of students at Berkeley.
Financial assistance, both public and private, is available to students attending the University of California, Berkeley. Inquiries regarding financial aid are typically handled by the Financial Aid and Scholarships Office; however, several schools, such as the Haas School of Business and Berkeley Law, have their own financial aid offices on campus.
Before participation in the National Merit program was terminated in 2002, the number of National Merit Scholars enrolled at Berkeley was the third highest of any school in the United States. 2019 placed Berkeley in fourth place among schools with the highest number of students who were awarded the National Merit $2,500 Scholarship (132 scholars). Pell grants, which are provided by the federal government, are awarded to 27% of the students who are accepted.
Our team can help you attain your dream of becoming a member of Berkeley's student body. You are uniquely exceptional and we are here to highlight that in your application so don't have doubts about reaching out to our professionals. You can schedule an appointment here.