Students Enrolled at Princeton
What is Princeton University known for?
To begin, let us discuss what is Princeton University known for in the following sections of this article here at AdmissionSight.
Throughout its history spanning two and a half centuries, Princeton has become one of the universities that are recognized and regarded the most throughout the entire world.
Many people are familiar with Princeton University because of its Ivy League status and outstanding academics. However, Princeton is known for more than just those two things. With this, the university experiences a huge growth in the total number of applications it receives each year because of the continued interest of thousands of high school students in this prestigious educational institution.
On the historic and distinguished campus of Princeton University, about two hundred buildings spanning a wide variety of architectural styles may be seen. Its campus is commonly recognized as one of the most beautiful college campuses in the United States, and all students adore it. Classic Gothic architecture, sheltering trees, and beautifully manicured lawns create the ideal college campus atmosphere.
At the same time, modern buildings like Lewis Library and Spellman Hall, which were designed by well-known architects, along with jaw-dropping stone arches and wrought iron gates, as well as many other architectural marvels that are sure to catch your eye. There is no doubt that you have at least heard of Princeton University. The school is known all over the world and might be the most well-known school in the world.
Moreover, the junior paper and senior thesis that all Princeton students are required to complete as part of their undergraduate education at the university are possibly the most distinguishing components of its strong education. The junior paper, which is often referred to as the junior project or simply the "JP," is meant to act as a stepping stone toward the completion of the senior thesis. Through the "JP" program, students can get used to the independent research and skills they'll need to do their senior thesis. The program also gives them the chance to get one-on-one help from their faculty advisor. In light of its undergraduates, the total number of students at Princeton that are enrolled for the Class of 2025 is 1,345.
Nearly every senior at Princeton is required to write a senior thesis, while engineering students may choose to work on a project instead. This allows students to explore their academic interests and develop abilities such as creativity, research, discipline, and independent thought. Students are allowed to collaborate closely with faculty members on their senior research projects, which can cover virtually any topic imaginable. The fact that practically every senior is required to submit a thesis contributes to the development of a sense of community among the graduating students.
It is generally agreed that the Princeton School of Public and International Affairs is among the very best institutions in the country, if not the entire world, in which to pursue a degree in international relations and public affairs. The school used to be called the Woodrow Wilson School of Public and International Affairs. It was named after Woodrow Wilson, who was the 13th president of Princeton University, the governor of New Jersey, and the 28th president of the United States.
A significant number of students who have graduated from Princeton and gone on to win the Rhodes Scholarship, widely regarded as the most prestigious and competitive scholarship program in the world, have contributed to the school's standing as one of the most prestigious academic institutions in the United States. It is the kind of scholarship that also inspires the majority of Princeton's students.
Eating clubs are something that can only be found at Princeton University.
They were first established in the late 1800s and have since become a well-liked meal and social option for juniors and seniors at the university. The number of eating clubs has varied throughout the years, but there are currently eleven of them, and each one has its own distinct personality and character.
At Princeton, there are two kinds of eating clubs: open and selective, or "sign-in and bicker," as they are more commonly called on campus. Acceptance is decided by a two-or three-day process. With this, being a student at Princeton indeed involves a lot of impressive activities, it's no surprise that the total number of students at Princeton that are engaged in extracurriculars during high school is nearly 99%.
In addition, sports play a significant part in the culture here at Princeton. In 1869, the university's football team competed against Rutgers University, an in-state rival school, in the very first collegiate football game ever played. Although Princeton has won a total of 28 national championships, only 15 of those titles are recognized by the NCAA. Unfortunately for Tiger fans, the school's most recent national title was won in 1922. Despite its lack of recent success, Princeton takes part in some of the oldest rivalries in the sport of football. The game Princeton plays against Yale dates back to 1873, while the game Princeton plays against UPenn dates back to 1876, and the game Princeton plays against Harvard has been played since 1877.
Football is integral to not only one of the most cherished traditions at Princeton but also one of the most famous. It is erected on Cannon Green, and it is only held when Princeton's football team beats both Harvard and Yale in the same season. As a result, not every student gets the opportunity to take part in the bonfire. This is in contrast to many other collegiate traditions. The most recent bonfire took place in 2018, and the one before that took place in 2013.
Students at Princeton University are guaranteed accommodation for their entire time spent at the university, and 96% of students choose to live on campus in one of the university's six residential colleges, namely the Butler, Forbes, Mathey, Rockefeller, Whitman, and First College. Each of this university's residential colleges has its own personality and is the site of many different activities. They even play against each other in intramural sports.
The financial aid program at Princeton University is often regarded as being among the most generous in the country. The admissions process is need-blind, which means that the institution does not take an applicant's current or anticipated level of income into account when making judgments about who will be admitted, and every applicant's financial needs will be met in full.
Additionally, Princeton is an institution that does not offer student loans; rather, it provides financial assistance in the form of grants that do not have to be repaid. Princeton is one of the few universities in the United States that gives the same financial aid package to students from the United States and from other countries. The total number of students at Princeton that are eligible for federal Pell grants for the Class of 2025 is 22%.
Students at Princeton have access to an exquisite suburban setting that is tailored to the needs of a world-class college with a diverse student body. There is a wide variety of dining establishments, coffee shops, and parks in the surrounding area. The location of Princeton University, which is just a short distance between Philadelphia and New York City, makes it convenient for students who want to visit big metropolitan areas but do not wish to reside in those areas.
With all those exceptional characteristics of the university mentioned above, it's no surprise that the university continues to greatly inspire a lot of students to enter the college.
Princeton's Top Majors
Due to Princeton University's good record of successfully placing graduates into investment firms and on Wall Street, economics has been, for the most part, one of Princeton's top majors in recent years, and it is certain that all generations of Princeton students have come to be great professionals in economics. However, as of late, computer science has caught up to economics in terms of popularity, and the public policy department at the Woodrow Wilson School of the College is now the third most popular.
The culture at the university seems to encourage cooperation rather than competition, and the professors are easier to talk to than they would be at a school with more Ph.D. and other advanced degrees.
Princeton is the only Ivy League institution that does not offer business degrees at the undergraduate or graduate levels. The Bachelor of Science in Operations Research and Financial Engineering is the only degree of its kind given by any Ivy League institution. Therefore, it is highly recommended for individuals with a strong interest in business or finance and a strong mathematical background. Additionally, they can earn a certificate in finance. However, it does not count toward their major or minor.
What is the average GPA for Princeton?
You should also understand the answer to "What is the average GPA for Princeton?" to evaluate if you are qualified to apply to their university but don't lose hope if it is higher than your GPA because Princeton is seeking other qualities in its applicants along with other ways to get into Princeton with average grades. Due to the high number of applications and the fact that Princeton's student population is growing every year, the university still has a selective admissions process.
To be accepted into Princeton, students' academic records must be of an exceedingly high caliber. On a scale from 0 to 4, the high school grade point average of admitted students to the freshman class at Princeton University was 3.92, which indicates that the majority of students accepted are A-students.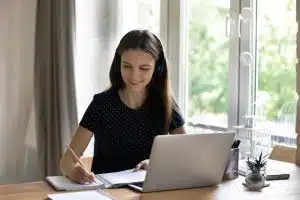 The institution holds the number one spot in the state of New Jersey for having the highest average GPA. Even with a GPA of 3.92, it is incredibly difficult to gain admission to Princeton due to the extraordinarily competitive nature of the school's admissions process, and thus the present Princeton student body is being looked up to by high school graduates. It's not surprising to learn that the total number of students at Princeton that are admitted this year who also belongs to the top 10% of their high school class is more than 90%.
How many students are enrolled at Princeton?
According to Princeton University's overall statistics, below are the figures for how many students are at Princeton as of date, including its faculty, alumni, and staff:
Faculty
Faculty: 1,289
Research Funding Awards: 1,576
Student to Faculty Ratio: 5:1
Tenured Professional Faculty: 76%
Faculty and Staff Nobel Prize Winners: 27
Students
U.S. Rhodes Scholars during the past 10 years: 21
Undergraduate Enrollment: 5,267
Undergraduate International Students: 643
Undergraduate Men: 50%
Undergraduate Women: 50%
Undergraduate Students Living on Campus: 98%
Class of 2023 Eligible for Low-Income Federal Grants: 24%
Graduate Enrollment: 2,946
Student Organizations: 300+
Alumni
Annual Attendance at Reunions: 26,000+
Living Alumni: 94,000+
Alumni Winners of the Nobel Prize: 24
Alumni who Served as U.S. President: 2
Alumni who Serve as U.S. Supreme Court justices: 3
Regional Alumni Associations Worldwide: 165
Nations where Alumni Live: 155
Alumni Volunteers around the World: 37,900+
Staff
Benefits-eligible Employees: 7,000
Faculty and Staff Nobel Prize Winners: 27
The total number of students at Princeton is just the right size; it is neither excessively enormous nor inadequately small. In addition to having the ideal proportions for a student body at the undergraduate level, the institution places a strong emphasis on that level of study. Because the school is not very large, most of the kids in each class have a good sense of familiarity with their classmates. You will have the opportunity to meet so many different kinds of individuals from a wide variety of backgrounds, as well as the option to take part in activities that include everything from cultural events to exceptional guest lecturers.
There's a common opinion among the local residents and current students that it is indeed wonderful that Princeton is a tiny town and there's a limited number of students in the area because this indicates that the outstanding professors at Princeton, who are typically very well known and have written a lot of scholarly work, pay attention to every student and even lead their precepts and other activities.
How many students does Princeton admit each year?
How many students does Princeton admit each year? Princeton receives applications from thousands of prospective students every year and admits only a few thousand, ranging from 1,000 to not more than 2,000. The level of competition to enter this famous school is at an all-time high, and it has only continued to rise over the past few years.
The student body at Princeton is also getting higher (but not by too much) each year. For instance, the Class of 2020 at Princeton had 29,303 applications, but it only accepted 6.5% of those applicants. 37,601 people applied to be a part of Princeton's Class of 2025. However, the total number of students at Princeton that are admitted for this school year is only 1,647.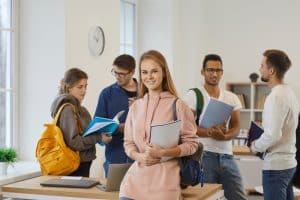 Admissions committee members at Princeton look for the same qualities as admissions committee members at other prestigious universities. The admissions procedure for first-year students consists of two stages:
According to your academic transcript, test results, and faculty recommendations, if you put in the effort required at that college, do you think you'll have a decent chance of completing your degree in four years?
Your application, recommendations, and the results of any interviews that may take place will determine the following: Who are you and what kind of person are you? Which groups, whether they be clubs, organizations, or sports teams, did you actively participate in, and did you take on a leadership role there? Did you have a job, and if so, did you make the most of it by working hard and demonstrating leadership?
Some schools will indeed take into account whether or not you've had to triumph over insurmountable challenges to get to where you are now. If you did, they need to know about it.
One-sixth of the undergraduate students at every Ivy League school, as well as many other universities, participate in intercollegiate athletics. These universities are extremely competitive and enjoy winning. Do you compete at a very high level in one of the more than 31 different sports in which there are teams? That can be the deciding factor in admissions decisions at Princeton or any other Ivy League college, or even MIT.
About half to two-thirds of the students who apply to these prestigious schools can finish their degree requirements in four years. They only accept a small percentage of applicants (less than 8% of the total pool for domestic applicants and fewer than 4% of the total pool for overseas applicants). So, for every seven applicants who have a chance of doing well at Princeton or one of the other highly selective universities, only one will be accepted.
It is important to keep in mind that once an Ivy League college admits its 16% best athletes and approximately 12% legacy students, it becomes more difficult for the remaining students to get accepted. Colleges in the Ivy League have turned down valedictorian candidates despite having perfect SAT scores. Is there anything more you have here?
What makes Princeton University the best option for you?
Why Princeton? The rise in popularity of Princeton University, particularly in recent times, can be attributed to several different factors. The university places a significant emphasis on its undergraduate population and on providing research opportunities for these students, which is something that many students appreciate about the institution. The total number of students at Princeton that are enrolled in undergraduate programs is currently more than five thousand students.
Others are attracted to the institution because of its expansive campus, conveniently located within commuting distance of New York City. It is well known that in addition to providing students with an excellent academic education and many available classes, Princeton University also offers a diverse range of extracurricular activities and numerous chances for students to interact with one another.
Students who are interested in attending a university with a vast campus in a setting that is more suburban prefer Princeton over other well-known educational institutions. Because Princeton University offers larger class numbers on average but a lower student-to-teacher ratio, it may be a better alternative for extroverted students who are not afraid to speak up in larger lecture courses. Eating clubs are social groups that retain strong ties with their alumni network.
Other applicants who choose Princeton University may be interested in joining one of the university's eating clubs, which are described as "social groups with strong ties to their alumni network."
There's an increased number of students in their first year that continues into their second year at the college, resulting in a high retention rate for the university. This high number shows that most first-year students are very happy with their academic and social experiences, and this is a feeling that is shared by most of the student body.
The close-knit community vibe in this neighborhood may have something to do with it. At Princeton, all first-year and second-year students are expected to live on campus, and because housing is guaranteed for all four years of the undergraduate experience, an astounding 94% of students choose to do so.
The educational opportunities available at Princeton University are extensive. There are 36 different majors at Princeton University (with computer science available as both a Bachelor of Arts and a Bachelor of Science in Engineering). These degrees cover a wide range of subjects, from anthropology and literature to physics and engineering, and everything in between. The social sciences, engineering, computer science, and biology are some of the most popular choices for undergraduate degrees.
Princeton also has 55 different interdisciplinary certificate programs for undergraduates. These programs are similar to minors in that they help you learn more about a subject outside of your major.
The student-to-faculty ratio at Princeton is just 5:1, which means that there are only five students for every professor. This is another distinctive feature of Princeton's educational environment. A ratio like this makes sure that each student will get enough time and attention from their teachers.
Students have the opportunity to participate in more than 300 student-run clubs outside of the classroom. There is a wide range of things that these groups are interested in, from art and languages to anime and improv.
In addition, Princeton has 37 varsity intercollegiate sports teams, demonstrating the importance that the university places on athletics. As members of the Ivy League, the Princeton Tigers play college football at Division I, the highest level offered by the NCAA.
Making choices about where to attend college is never simple because there are so many different elements to take into consideration and priorities to weigh.
We at AdmissionSight had a better understanding of the concerns of high school seniors preparing for college admissions. Our team of expert professionals is here to assist you if you are seeking strategic admissions counseling that will lead you through the entire process of applying to college and enrolling in the program of your choice. Book an appointment through our website today.