The Best Colleges For Journalism In The World
What is Journalism?
So, what is Journalism? Journalism is the act of writing about news topics for both print and electronic media. It is also the complicated process of sorting through information, editing it, and putting it in context. The best colleges for journalism offer courses to those who want to take journalism as a profession.
Journalists are always involved in choosing and presenting what they think is important and ensuring that the reporting is true and honest. Journalism covers all kinds of news, from "hard" news like politics and public affairs to "softer" news like stories about people and celebrities. Today, journalism covers various topics, including health news, the weather, science, education, and much more.
Before news can be printed on paper or read from a teleprompter, someone has to write it down. This person is a journalist and probably went to school to learn how to write for news organizations. This is because writing for the news is very different from other kinds of writing.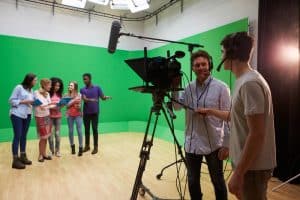 Journalism is a process with several steps. It starts with gathering news from the local, national, or international community and ends when the news is spread through any number of media channels. Radio and TV, newspapers and magazines, and now the Internet, which is always everywhere, are all examples.
Why study journalism?
Find out about new things.
One good reason to learn about journalism is that you discover new things. Journalism could be a great field for you if you like to learn new things. Part of your job as a journalist will be to find out new information and ask "why?" questions to learn more. In your professional writing degree program, you'll learn about many things that will help you think more critically and analyze things better. Overall, this will help you learn how to gather information and use your writing to communicate.
Do work outside.
As a journalist, you can use the things you learn right away. You won't have to spend your days doing boring work; instead, you'll get to work with different people in different places. As a journalist, you might also have the chance to go to new places to cover stories.
Talk to all different kinds of people.
Do you think you're good with other people? If you want to be a journalist and study at the best colleges for journalism, you will meet many new people you might not have met otherwise. You will meet people from many different backgrounds and hear their stories. This can help you see things from a different point of view, which can help you in your job and in your life.
Connect with people.
Networking is a valuable skill in the world we live in now. You will work with other people as a journalist to get things done. This will teach you how to work well with others and give you opportunities to build your professional network. The people you meet can help you in your career and open doors for you in the future.
Pursue an interesting job.
There will always be news to report, and good communicators will always be needed. Even though technological changes may change how a career in journalism looks, there is still a need for people who can write in different styles. By becoming a journalist, you can be a part of the excitement as the field continues to grow and change.
What are the best schools in the world for journalism?
University of California, Berkeley
Location: Berkeley, CA, USA
The UC Berkeley Graduate School of Journalism is a graduate school on the University of California, Berkeley (UCB) campus. It offers customized training that is great for high school or college students interested in journalism who want to learn more about their options. Students can sign up for a Master of Journalism (MJ) course for two years.
Classes are small, and teachers act as mentors as students learn how to report and produce local news stories and how to use powerful multimedia tools and digital technologies.
As one of the best schools in the world for journalism, undergrads can also take part in the university's summer minor program. In this program, students learn how to report, write, and attract and keep an audience on social media. Students who choose to study journalism at UCB will have more than just "California gold" on their resumes.
University College London (UCL)
Location: London, UK
The University College of London, or UCL, is one of the best colleges for journalism in the world. Famous people who attended UCL include broadcaster and naturalist David Attenborough and Indian political ethicist Mahatma Gandhi.
UCL has a wide range of journalism courses, from general ones like media sociology to more specialized ones like "alternative journalism practices in European countries like Scandinavia and Italy." These courses give students a broad understanding of the exciting possibilities of journalism in the digital age.
UCL also offers students a wide range of apprenticeships. Those who want more hands-on experience can develop their skills in various fields, such as marketing, social media, public relations, and communications.
London School of Economics and Political Science
Location: London, UK
The London School of Economics and Political Science (or LSE for short) is a public research university that is part of the federal University of London. Its department of media and communications is ranked #1 in the UK for master's level and doctoral research training, and it is known for studying real-world problems in economics, politics, law, sociology, accounting, and finance.
Students can sign up for a 12- or 24-month media and communications course, or they can take a short course on the role of the media in the modern world or on citizens and cultural politics in journalism, among other topics.
Students will also have the chance to learn about modern journalism and how it affects society while listening to pioneering media professionals talk about a wide range of topics in large public lectures and smaller seminars.
Stanford University
Location: Stanford, CA, USA
This private research university in Stanford, California, has a graduate program in journalism with writing classes that cover a wide range of topics, such as journalism law and multimedia storytelling. What makes this school one of the best colleges for journalism is that Stanford University's journalism program also has a discussion forum. It is here that students can talk about the newest and most important trends in journalism and share their thoughts on them. This gives students a place to talk about and debate their ideas.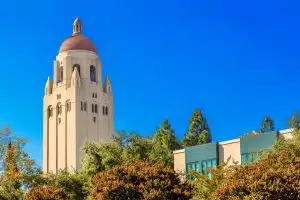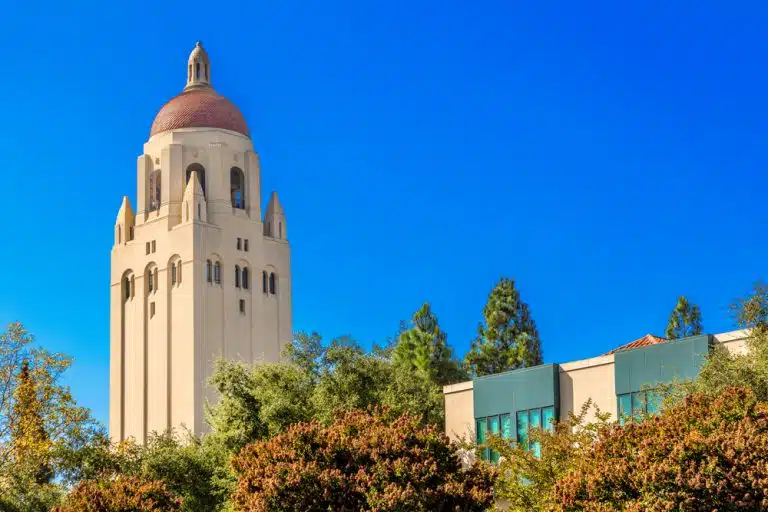 Students who want to study journalism at Stanford University will learn and develop the skills to report, analyze, and write with authority about public issues and digital media. Stanford is known around the world for its cross-disciplinary work and academic excellence.
Harvard University
Location: Cambridge, MA, USA
Harvard University is a private Ivy League research university in Cambridge, Massachusetts. It is one of the most well-known universities in the world, and its journalism program is one of the best in the world, giving students the tools they need to become successful journalists in the digital age. Throughout 12 different classes, students will learn more about journalism and gain more confidence in their writing and reporting skills.
Modern journalism is often called "fake news" and accused of being fair and sometimes biased, so it makes sense that the motto of the more than 200-year-old Harvard University is simply "Truth."
University of Oxford
Location: Oxford, UK
This college-level research university in Oxford, England, is known for its long list of famous alumni, which includes 28 British Prime Ministers. It is one of the best colleges for journalism. The University of Oxford is the oldest English-speaking university in the world. It has many student newspapers and radio stations where some of Britain's best journalists and broadcasters learned their skills.
Even though the university doesn't have any journalism classes, working on student publications and journals is a great way to learn. Some of the most interesting of these publications are The Isis Magazine and Onyx Magazine. The Isis Magazine's website was nominated for "Student website of the year" at the 2015 Guardian Student Media Awards. Onyx Magazine is a creative magazine highlighting the voices of British students with African and Caribbean roots.
Massachusetts Institute of Technology
Location: Cambridge, MA, USA
Most people know the Massachusetts Institute of Technology (MIT) for its many engineering and physical science programs. But students who want to study at the best colleges for journalism in the world should also look at the university's communication and journalism program. It has a comparative media studies and writing course where students can learn and use critical analysis, collaborative research, and design across media arts and other practices.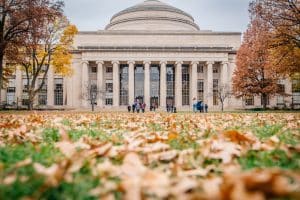 The Knight Science Journalism Program is also worth mentioning. This nine-month program is headquartered at the MIT School of Humanities, Arts, and Social Sciences. It offers students a research fellowship focusing on reporting and covering science and technology, medicine, and the environment. This is a great chance for journalists who want to specialize in a certain area of the field.
As you learn and decide where you want to study, guidance from experts in admissions is also a key to your success. As such, guidance from AdmissionSight can go a long way. With guidance from AdmissionSight's top experts in admissions with 10 years of experience, you can get into any school you dream of. You can talk to our experts today to get started.