Finding The Best Colleges For Marketing In The World
What is a marketing degree?
What exactly is a marketing degree? A marketing degree is an academic degree program that focuses on the study of marketing, which is the process of creating, communicating, delivering, exchanging, and exchanging offerings that value customers, clients, partners, and society. Those who study at colleges for marketing obtain this degree, while some universities offer Masters and Doctorate studies for this degree.
Marketing degrees typically include coursework in topics such as consumer behavior, market research, brand management, advertising, sales, product development, and digital marketing. A marketing degree aims to prepare students for careers in marketing, advertising, market research, and other related fields.
Why study marketing?
So then, why should one learn marketing? There are associate's degrees, bachelor's degrees, and master's degrees that may be earned in the field of marketing at various institutions and universities. Suppose you are attempting to decide whether or not you want to pursue a degree in marketing. In that case, it might be helpful to understand more about the positive aspects of working in this industry and the qualities typically required of employees. The following are some examples:
Gaining adaptable talents
A marketing degree can prepare you for a wide variety of careers because it teaches you transferable skills. You can learn how to be a good communicator, understand how individuals and organizations behave and grasp and evaluate data by taking courses in marketing. Because of the versatility of these abilities, you may be able to change career paths within marketing.
For instance, you may go from being a social media coordinator to becoming an advertising copywriter or a public relations manager. You can apply the abilities you've gained in marketing to employment in business, sales, communications, and even data analysis if you have a degree in marketing.
Utilized in a wide range of different industries
The marketing departments of businesses can be found working in a wide variety of different industries. Suppose you now work in marketing for the technology business but are looking to broaden your horizons, for instance. In that case, you can consider switching to the food service industry, where you can continue your marketing career.
Your day-to-day tasks as a marketer may look very different from one another, depending on your firm's work. This provides flexibility if you require or desire to relocate to a new location.
A comprehension of the factors that influence decision making
When you study marketing at one of the colleges for marketing, one of the most valuable talents you can acquire is the ability to learn how to influence the decisions that individuals or groups of people make through your job. This may entail complicated processes like advertising a product or reaching specific demographics, but a large part of it is focused on how you present information convincingly. This may come in handy in various facets of your life, including your professional life.
Improving your ability to communicate is a priority.
Courses on how to communicate effectively in various settings could be part of the curriculum for a degree in marketing. Communication skills are required in a significant portion of the marketing process since marketing includes either verbal, written, or visual communication with its target audience.
Your degree in marketing prepares you to be an effective communicator with your team, whether you work in a field unrelated to marketing or in a function that requires you to focus more on statistics or in the background.
Assisting you in gaining an understanding of other individuals
Understanding other people's behaviors and the reasons behind them, as well as marketing, involves knowledge of psychology and sociology. Courses on these topics are typically included in degrees in marketing, particularly when considering how they relate to customer behavior.
You can gain an understanding of what motivates customers to make purchases or show their support for a particular brand, which can help you prepare for a position in which you may be responsible for supervising promotional efforts.
Educating you about data
Because persons who work in marketing often need to examine or refer to data to be effective, data is an essential component of the marketing process. You might be able to acquire the necessary abilities by taking a data analysis class as part of what is taught in colleges for marketing. As a marketer, it might be helpful to know how to deal with data and how to understand it to make judgments.
Creating available positions for employment
A degree in marketing can open doors for you to employment chances not only in the marketing industry but also in other fields, such as the fashion and technology industries. There are a lot of different avenues one can take to specialize in a given part of the industry. You could find work in social media marketing, direct marketing, market research, copywriting, corporate communications, or content marketing. Because of your knowledge, there is a good chance that you will be able to switch between several types of employment within marketing.
Best universities for marketing in the world
HEC Paris School of Management
Degrees offered: Master's, PhD
The HEC Paris School of Management is the school that best exemplifies the modern-day business school and is consistently ranked among the best marketing schools in the world. They provide all the business and management-related courses that one could want to take, including master's degree programs, PhD programs, executive programs, and summer courses.
Of course, it is not something that should be overlooked to bring up the fact that this school was recognized as having a master's degree program in the subject of marketing that was deemed to be the finest in both the year 2020 and the year 2021 by the school itself on its website.
University of Notre Dame
Degrees offered: Bachelor's, master's
In the latter part of the 19th century, the University of Notre Dame was established, and now it is widely regarded as among the most prestigious educational establishments in the world in the marketing field. Since then, the university has expanded its reach and taken over the administration of several institutions and colleges. The University of Notre Dame's Marketing Department is located within the Mendoza College of Business.
Even though this institution also confers master's degrees in marketing, it is far more well-known for its excellent undergraduate marketing programs and the bachelor's degree in business administration that it confers after that.
Columbia University
Degrees offered: Master's, PhD
Columbia University is the oldest university in New York, founded in the 18th century, and the business school that operates under its auspices, Columbia Business School, is high on the list of the best colleges for marketing in the world with its Marketing Division.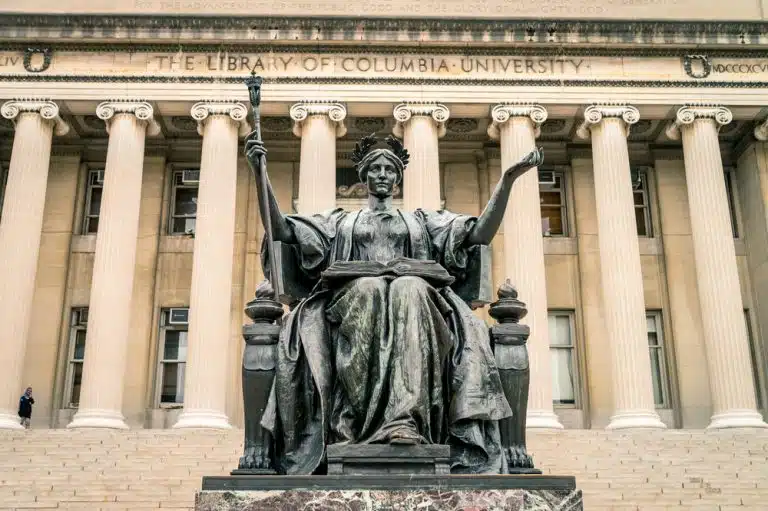 This distinction makes Columbia University the oldest and most prestigious university in New York. Both a master's degree and a doctoral degree in business administration and marketing are available to students at this institution.
University of Florida
Degrees offered: Bachelor's, Master's, PhD
The Warrington College of Business at the University of Florida offers marketing programs at the undergraduate and graduate levels. This means that you could earn a bachelor's degree, a master's degree, or even a doctorate after completing your studies there; however, the undergraduate program is the one for which they are most widely recognized for their excellence.
According to the college itself, their undergraduate education will teach students everything they need to know about the customers' requirements and how to fulfill those requirements, allowing them to one day become the most successful competitors in the market.
Imperial College Business School
Degrees offered: Master's, PhD
Imperial College Business School, which was established in the middle of the 19th century and is located in London, is a highly regarded colleges for marketing in the world. This institution is now widely regarded as one of the most cutting-edge educational institutions for modern economic and business studies, including highly esteemed marketing studies.
Even though this institution also confers master's and doctoral degrees, its bachelor's degrees are not in the marketing field. Despite this, its master's degree in Strategic Marketing is widely considered among the most prestigious marketing degrees available worldwide.
Saint Joseph's University
Degrees offered: Bachelor's, master's
Saint Joseph's University's Haub School of Business emphasizes various subfields and facets of marketing, making the university's marketing programs stand out from others. Some examples of these subfields and facets include general marketing, sports marketing, and entertainment marketing (such as Digital Marketing, the factor of Social Media, Sales Techniques and Advertising Strategies, etc.).
This university is most renowned for its marketing programs at the undergraduate level, but it also provides marketing programs at the master's level.
Esade Business School
Degrees offered: Bachelor's, master's
In Barcelona, you'll find the Esade Business School housed within the Ramon Llull University, a private university. The graduate marketing programs at this school, particularly the master's programs, are regarded for their exceptional excellence.
It grants degrees in various marketing specializations, including Marketing and Sales, Digital Marketing, Marketing Innovation, Marketing Analytics, and so on. The master's degree programs that are being offered can be attended in either English or Spanish.
University of Wisconsin–Madison
Degrees offered: Bachelor's, Master's, PhD
The Wisconsin Business School at the University of Wisconsin is yet another excellent option for those interested in marketing-related fields of study. The Department of Marketing is connected to three different centers of expertise and provides marketing education to students at both the undergraduate and graduate levels; however, the Bachelor of Business Administration degree with a major in marketing is what the department is most well-known for.
ESCP Business School
Degrees offered: Master's
Graduate marketing studies are one of the many current business-related studies and programs that can be found at ESCP Business School, which can be found in the beautiful city of Paris, France. This institution offers specialized master's degree programs in various areas, including but not limited to marketing and communication, marketing and creativity, marketing and digital media, and so on.
University of Virginia
Degrees offered: Bachelor's, master's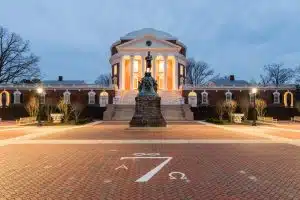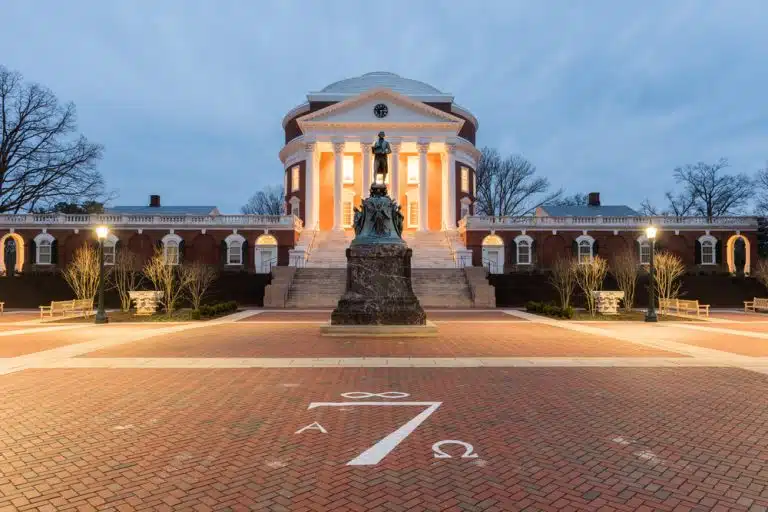 The University of Virginia was established in the early 19th century. Since then, it has had a long-standing reputation as one of the best colleges for marketing in the United States. Furthermore, the Darden School of Business at the University of Virginia is home to one of the top marketing departments in academia, making it one of the best in the world. This school provides students with useful knowledge in various aspects of marketing, assistance, and career orientation once they graduate.
As you choose the finance college you want to enter, it is equally important to learn how to enter school. At AdmissionSight, you will be guided as needed in that step. You can get all the right information and guidance from experts at AdmissionSight. Start your journey today with an initial consultation.