What are the best physical therapy schools?
Physical therapy is a profession that is expanding. As a result, many universities provide physical therapy programs. These best physical therapy schools can aid students in developing the abilities required to become successful physical therapists. 
They provide approved courses that have been approved by the Commission on Accreditation in Physical Therapy Education (CAPTE). The Commission, an impartial organization, periodically assesses accredited programs to uphold excellence and quality requirements.
The number of employment for physical therapy in the nation is anticipated to increase by 21% between 2020 and 2030, which equates to more than 49,000 new opportunities, according to the Bureau of Labor Statistics.
Students who are interested in pursuing a career in physical therapy are in luck because the United States is home to some of the best physical therapy schools in the world.
How does physical therapy work?
How does physical therapy work? Physical therapy is a type of medical care that helps patients regain their ability to stand up, walk, and move various body parts. For medical problems or injuries that cause pain, movement dysfunction, or reduced mobility, physical therapy can be a useful treatment. For instance, if you enjoy running and begin to have knee discomfort, a physical therapist can assess your range of motion and create a treatment plan to enable you to run pain-free.
Physical therapy has the potential to be both preventive and curative. Physical therapists can adopt measures to prevent injury and enhance performance, as well as rectify functional movement abnormalities in patients with injuries or medical disorders.
This therapy is provided by medical specialists referred to as physical therapists, physiotherapists, or PTs. For each patient's improvement in mobility, strength, and function, these specialists provide education, provide personalized treatments, and recommend exercises.
What are the best physical therapy schools?
What are the best physical therapy schools? Your choices regarding the physical therapy/therapist school you attend are important, so we have created these rankings to assist you.
University of Delaware College of Health Sciences (Newark, DE)
DPT students at the University of Delaware get a unique, practical experience right on campus. The Sports & Orthopedic Clinic and the Neurologic & Older Adult Clinic, two full-service outpatient physical therapy clinics, are located on the university's campus.
In the clinics, where students apply their learning with actual patients while enrolled in Integrated Clinical Education (ICE) courses, faculty members and clinical experts supervise the clinics.
A pediatric ICE at a nearby children's hospital allows students to work with kids as well. Students also participate in three full-time, 10-week clinical educational sessions after the ICE opportunities.
With financing from prestigious institutions like the National Institutes of Health and the National Science Foundation, UD has a well-regarded research program, and students are welcome to participate in faculty-led research initiatives.
University of Pittsburgh School of Health and Rehabilitation Sciences (Pittsburgh, PA)
University of Pittsburgh is among the list of the best physical therapy schools in the country. Students have the option to participate in this well-regarded program either in-person or partially online.
Both the residential and online versions of the Doctor of Physical Therapy (DPT) degree offered by the University of Pittsburgh meet the requirements for full-time study and are both offered to students.
Students enrolled in hybrid courses will be required to physically attend campus for certain lab work during their first five terms, in addition to participating in certain lab activities remotely. Each "immersion event" that takes place on campus lasts for between six and nine days.
In addition, students pursuing a Doctor of Physical Therapy degree must complete four clinical experiences (two six-week sessions and two 15-week sessions).
At the University of Pittsburgh, students have the opportunity to earn both a Doctor of Physical Therapy and a Doctor of Philosophy in the field of Bioengineering. Students who have already achieved at least a bachelor's degree in engineering or a discipline that is closely related are the target audience for this program.
Alumni of the DPT program have demonstrated that they have what it takes to be successful.
Within a period of six months after graduation, the employment rate was one hundred percent for all classes from 2016 through 2020. Over 96% of students in the class of 2020 were successful in passing the licensure exam.
Washington University in St. Louis (St. Louis, MO)
DPT students at renowned Washington University progress through four stages of growth.
A "learner-centered approach to education" is what the midwestern university offers, providing students with flexible, personalized learning options as well as mentorship and assessments to support their growth and success.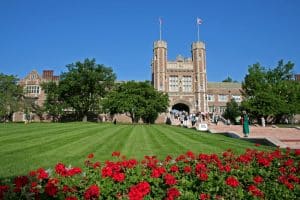 In the nearly three-year-long DPT program, students gain expertise through case studies, in-class instruction, and both full- and part-time clinical experiences. For a portion of that clinical education, the institution encourages them to travel outside the St. Louis region.
Students might also benefit from research opportunities to enrich their education. These can entail submitting an application for an assistantship or taking part in a research study.
The Commission on Accreditation in Physical Therapy Education (CAPTE) has granted Washington's DPT program accreditation, demonstrating that its curriculum satisfies the requirements for its graduates to pursue PT licensure throughout the United States and its territories. There is no doubt that Washington University is among the best physical therapy schools.
Northwestern University Feinberg School of Medicine (Chicago, IL)
Northwestern University, one of the best physical therapy schools in the country, provides a 2.5-year DPT program whose curriculum is based on a methodology created by university staff.
In September 2022, students begin the program. They take classes based on the Motor Control Framework, which teaches them how to identify and address movement disorders. Starting in their first year and continuing for the remainder of the program, students participate in four full-time clinical experiences. In the fall of their first year, they also start participating in part-time integrated clinical education experiences.
Although applicants must satisfy other academic requirements and complete physical therapy observation hours, Northwestern has joined several other schools in abolishing the demand for GRE results.
The university's Northwestern Undergraduate Pre-Physical Therapy Scholars Program is another unique choice available to undergraduate students.
Junior-year undergraduates may apply to the DPT program; those accepted begin the course of study after receiving their bachelor's degrees. Each year, the program can accept up to five new students.
University of Iowa Carver College of Medicine (Iowa City, IA)
Compared to many other elite programs across the country, DPT students at the University of Iowa can finish their degrees faster.
The curriculum begins in July, and students finish it in 2.5 years. Although students have the option to concentrate on specialties throughout their clinical work, the program emphasizes a basic study of physical therapy. This can prepare them to pursue specialized certification in the future.
Additionally, students participate in half-day or full-day clinical experiences every other week throughout their first semester, giving them that practical exposure right away.
Students will also perform five 35-week full-time clinical experiences throughout the course of the program, including hospital-based clinical work between their first and second years of study.
All of this also plays a part in the outstanding statistics the university has reported in recent years. The DPT program boasts a 100% graduation record, a 100% licensure examination pass rate, and a 100% employment rate based on the two-year average for the classes of 2018 and 2019.
University of Southern California Division of Biokinesiology and Physical Therapy (Los Angeles, CA)
At the University of Southern California, students have the option of enrolling in the regular residential DPT program or a hybrid program that combines online instruction with on-campus activities.
The three-year curriculum, faculty, and admissions standards are identical for both programs, however, in the hybrid program, students can study and graduate from USC while residing anywhere in the world.
Students at USC can benefit from mentorship opportunities with faculty members as well as other students. Each student is given a faculty mentor by the school who will support them and meet with them once a semester.
Duke University School of Medicine (Durham, NC)
On our list of the best physical therapy schools is Duke University. When it comes to offering its DPT students practical experience, Duke University has a distinctive strategy.
In the STEPs program, which is a full-time clinical experience, students can put their newly acquired knowledge into practice with real patients in two settings as a member of a four-person team.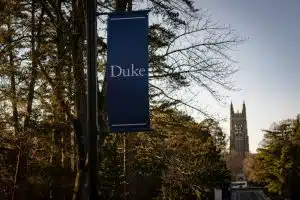 When DPT applicants first begin the admissions process and visit with teachers and current students, Duke also watches out for them. Students in the Big Sib program are partnered with second or third-year students as soon as their studies are underway.
During the first half of the three-year DPT program, students do coursework and labs, while the second half consists of clinical work. DPT students complete three terminal clinical experiences in their final year after completing the STEPs program in their second year.
Students also benefit from Duke's DPT program's proximity. It is close to Duke Medical Center, where students can study, conduct research, and use other staff facilities, as well as the Trent Semans Center for Health Education and an anatomy lab.
Emory University Division of Physical Therapy (Atlanta, GA)
At Emory University, DPT students experience a diversified setting with smaller, more intimate class numbers.
Students from all over the nation enroll in Emory's DPT program, whose graduates have, for 11 years running, had a 100% employment rate within six months after graduation.
The DPT program lasts 35 months and begins in June. Along with conventional lectures, students participate in group projects and labs that contain mannequins that replicate actual patient contacts. At most 65 to 70 pupils are in a class.
The university also places a strong emphasis on research, thus final-year DPT students collaborate with a faculty mentor to complete a research project.
Even graduate assistantships are available for some students to assist professors with their other research initiatives. The following dual degrees are available to students who desire to strengthen their position for the future: DPT/Master of Business Administration, DPT/Master of Public Health, DPT/Master of Arts in Bioethics, and DPT/Ph.D.
Emory advises potential students to watch and document the experiences of certified physical therapists engaged in various specializations. To be eligible for admission, they must have completed several required classes and taken the GRE.
MGH Institute of Health Professions (Boston, MA)
The MGH Institute of Health Professions stands out as one of the best physical therapy schools, not only for its stellar reputation but also for its innovative program that offers students paid internships in physical therapy.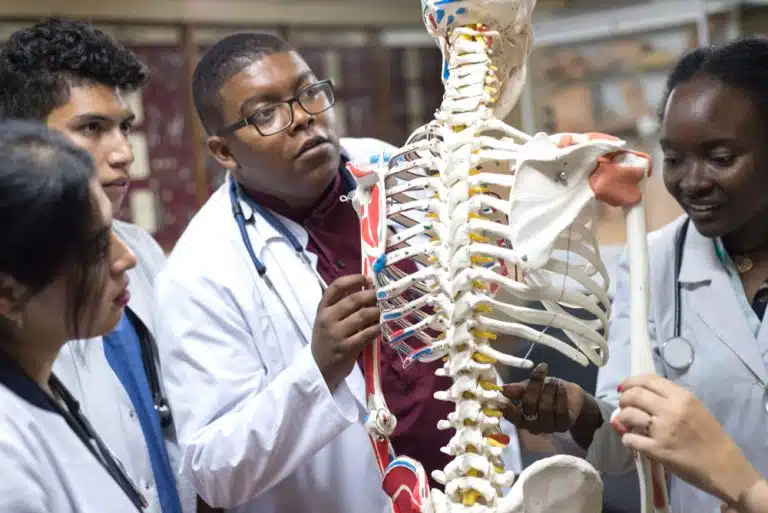 MGH students complete their degrees in 32 months, although typical DPT programs last 36 months. DPT students complete a final clinical training in their third and final year after completing two full-time, 10-week clinical experiences in each of their previous two academic years. They then have the option to participate in a full-time, paid clinical internship for a full year.
To locate the best internship for them, students who are interested in the paid program interview and go through a matching procedure. Over the past three years, 80% of students on average found and finished a paid internship.
Creighton University School of Pharmacy and Health Professions (Omaha, NE)
Creighton University makes our list of one of the best physical therapy schools. Students studying DPT will soon have another option for attending Creighton University and receiving their degree.
Since 1992, the institution has provided a DPT program in Omaha, Nebraska. In the fall of 2022, a DPT program will be introduced in Phoenix, Arizona. Given that it provided the first DPT program in the country, Creighton has a distinguished past. Each August, the eight-semester, three-year curriculum gets underway.
In-class labs and a 44-week clinical education experience that begins in the second year of study give students practical training.
Through Creighton's Physical Therapy Institute for Latin American Concern (ILAC) Program and China Honors Immersion Program, they can acquire clinical experience anywhere in the nation or the world (CHIP).
Ninety-nine percent of its graduates find work within a year of receiving their degrees.
Ohio State University School of Health and Rehabilitation Sciences (Columbus, OH)
At Ohio State University, there are several clinical residency programs from which DPT students can select.
With chances in sports, orthopedics, neurology, and geriatrics, the program offers students the chance to start focusing on a particular discipline throughout their hands-on experiences.
OSU has been training future physical therapists for more than 60 years, and it also provides a combined DPT/Ph.D. program for students who are also interested in conducting research.
The three-year, full-time DPT program begins in the summer and runs from start to finish. Three specialties—pediatrics, global health, and research—that is comparable to undergraduate minors can be the emphasis of a student's education.
UNC School of Medicine (Chapel Hill, NC)
The DPT program at the University of North Carolina is accessible to all students, regardless of background, making it a fantastic choice for those wishing to change careers. Candidates must hold a bachelor's degree, although it need not be in physical therapy or any other specialized discipline, and they must have a minimum undergraduate GPA of 3.0.
Additionally, prospective DPT students are exempt from including their GRE results with their application. Finalists then have to interview with UNC, with UNC noting that it removed the requirement to "attract a more diverse group of candidates" since "requiring GRE results may provide a barrier to our goal of attracting the finest individuals."
The institution stated: "If two applications are almost similar, preference will be given to the North Carolina resident."
Students will have 36 straight months of study after they enroll in the program. This entails more than 100 hours of coursework, a thorough examination, and a capstone undertaking.
Through 36 weeks of clinical experience, which exposes them to musculoskeletal, neuromuscular, and acute care, they also gain a ton of practical, real-world experience.
The degree to which UNC prepares its students is demonstrated by the graduation and employment rates of its alumni. For four years in a row, from 2017 to 2020, more than 93% of participants in the program completed it. And after receiving their licenses, every graduate from the classes of 2017, 2018, and 2019 found work within a year.
How to get into the best physical therapy schools?
How to get into the best physical therapy schools? You should start preparing for the application procedure as soon as you decide physical therapy is the ideal job for you. Learn about:
The Centralized Application Service for Physical Therapists (

PTCAS

). Most PT schools use this system for applications. It serves as a valuable resource for aspiring applicants seeking information on the application procedure.

The American Council of Academic Physical Therapy's Admissions Traffic Rules for Applicants (ACAPT). When you use PTCAS to apply to one or more PT schools, you consent to these terms.

Research the following recommendations to make yourself a more compelling candidate for admission to the top physical therapy programs.
6 steps for physical therapy school applications
A Doctor of Physical Therapy (DPT) degree from a program approved by the Commission on Accreditation in Physical Therapy (CAPTE) and passing the licensing test are prerequisites for becoming a physical therapist. Before receiving your degree, you must first be admitted to PT school, which requires several processes.
Finish your bachelor's degree.
A bachelor's degree is a prerequisite for physical therapy school. A three-year professional DPT program is also available if you successfully finish three years of undergraduate and pre-physical therapy coursework in a combo program.
To find out if you require a certain bachelor's degree, you should study the academic requirements for each physical therapy program. A comparative table of requirements for PT schools is provided by the PTCAS.
Although you do not necessarily have to have a specific major, getting a bachelor's degree in a field related to physical therapy may be advantageous. Exercise physiology, kinesiology, or biology are popular majors. This guarantees that you have already completed the necessary courses in anatomy, physiology, biology, chemistry, physics, and statistics. If you already hold a bachelor's degree, you might need to finish post-graduate coursework to be admitted to PT programs.
It takes more than passing the prerequisite classes to be competitive in PT school. For 2017–18 and 2016–17, the average undergraduate GPA of accepted PTCAS applicants was 3.57 and 3.59 respectively. Most PT programs have minimal GPA standards. Reviewing this need as soon as you can help you not only set goals but also figure out which programs would work best for you.
Take GRE several times
There are numerous Doctor of Physical Therapy programs that demand you sit for the GRE (GRE). While some programs do not require a GRE score or may give waivers based on various criteria, PT schools that require the GRE may have a minimum acceptable score.
Numerous study materials and live or online courses are available. The GRE verbal reasoning section (130–170 points), quantitative reasoning section (130–170 points), and analytical writing section are all worth points (0-6 points).
Plan to take the GRE practice tests before the scheduled GRE if you find it difficult to take standardized assessments. Within 12 months, you are permitted to take the GRE up to five times every 21 days.
You should go at the GRE requirements for each school, including the minimal scores and the deadline for taking the exam for your application.
Complete your physical therapy observation hours.
A certain number of volunteer or paid hours under the supervision of a licensed physical therapist are frequently required for admission to physical therapy schools. Even if a particular school does not mandate observation hours, doing so is strongly advised to ensure that you are familiar with the profession of physical therapy and determine whether this is the correct job for you.
The number of physical therapy observation hours needed by each program, which ranges from 0 to 300, is disclosed by PTCAS.
Your objective should be to accrue a sizable number of PT observation hours in a range of practice environments, including:
Acute care hospital

Rehabilitation hospital

Subacute rehabilitation facility

Long-term care facility

Skilled nursing facility/nursing home

Private physical therapy facility

Private outpatient clinic

Preschool, elementary, or secondary school

Wellness/fitness programs

Industrial/occupational health programs

In-home physical therapy services
Attend information sessions, either in person or online, to learn more about which are the best physical therapy schools for you. CAPTE has accredited approximately 200 physical therapy schools. You won't be a good fit for all of these programs. You might, for instance, opt to get your doctorate in physical therapy online. If your first preference physical therapy program does not accept you, it is advisable to submit applications to numerous other programs.
When deciding which DPT programs to apply to, take into account the following factors:
Course scheduling flexibility

Campus setting or hybrid online setting

Physical therapy curriculum specialties

Length of program

Admission requirements

Facilities

Size of the university

Size of the department

Size of the PT school's entering class

Graduation rates

Licensure rates

Employment rates

Tuition and other fees

Opportunities for financial assistance

Opportunities for mentorship

Extracurricular activities at the university or in the area

University student demographics
Obtain testimonials from past employers and teachers.
You can discover information about reference criteria for best physical therapy schools through PTCAS, but you should always double-check with the program in question. Some schools want references from particular categories of people, such as professors or physical therapists with a license. Though some require more, most programs call for three references.
You should keep the requirement for references in the back of your mind as you get ready to submit your application to one of the top physical therapy schools. Through your observation hours, you should aim to build solid working connections with two or more certified physical therapists. Creating solid intellectual ties with academics that instruct necessary courses for PT school is another wise decision.
Assemble supporting materials.
Other than the usual transcript and GRE inquiries, each program's criteria for physical therapy school are different. Verify all the qualifying requirements, required extra materials, fees, and deadlines for each PT school you plan to apply.
A personal essay or statement of interest is a typical supplementary document. Do not wait until the last minute to write your essay if your desired PT school requires one. To ensure that you can complete numerous drafts of the essay and have at least two others proofread it for grammar, content, and flow, start working on it well in advance of the due date.
A resume should not be the style of the essay. Instead, your PT school essay should highlight your knowledge of the industry, your transferable abilities, and your professional aspirations. You can decide to concentrate on an event that affected both you and your prospects as a physical therapist.
AdmissionSight is here to help if you're hoping to be accepted into one of the best physical therapy schools. We have more than ten years of expertise assisting students in navigating the tough admissions process to the greatest colleges in the globe.
Consult with AdmissionSight and see what we can offer to make sure that you are well-prepared and knowledgeable enough to enter your choice of school.