The Best Physics Graduate Schools
In this post, we'll take a look at some of the best physics graduate schools in the country, including their strengths and what sets them apart from other schools. Whether you're just starting your search or are already committed to a graduate program, we hope you'll find this information valuable as you navigate the exciting world of physics education.
Physics is a fascinating and challenging field that encompasses a wide range of topics, from the study of the tiniest subatomic particles to the workings of the entire universe. Pursuing a graduate degree in physics can open up a world of opportunities for students, from research positions in academia to careers in industry, government, and more.
What are the best physics graduate schools?
What are the best physics graduate schools? There are many excellent graduate programs in physics in the United States, and the best one for you will depend on your specific interests and goals. That being said, some of the top-ranked physics graduate programs in the country include:
California Institute of Technology (Caltech)
Amos Throop established Caltech in 1891. In 1921, astronomer George Hale, physicist Robert Millikan, and chemist Arthur Noyes collaborated to transform the university into a scientific research giant. Since then, the Division of Physics, Mathematics, and Astronomy at Caltech has co-managed and led over ten research centers, including JPL, and has produced nearly 20 Nobel laureates in Physics.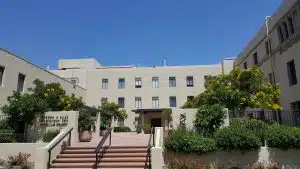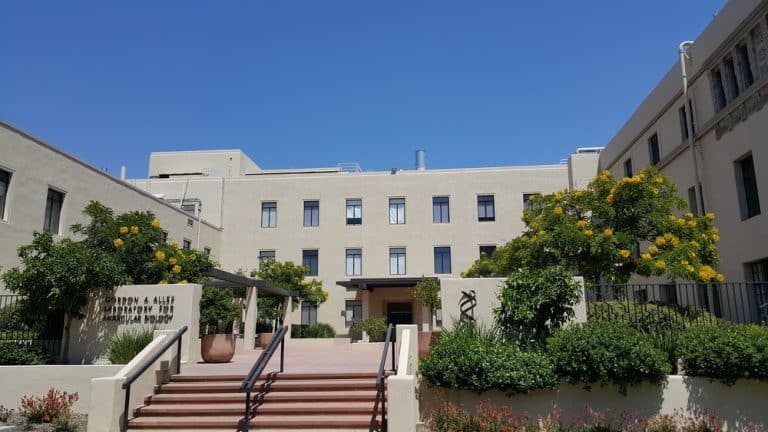 The Physics Division is divided into 13 research areas. Theoretical and Experimental Elementary Particle Physics and Gravitational Wave Science are two of the most notable topics. Caltech houses seven research institutes, including the Center for Data-Driven Discovery (CD3) and the Space Radiation Laboratory (SRL).
Harvard University
Harvard University, founded in 1636, is one of the oldest universities in the United States. The Department of Physics was established in the 1800s, with an emphasis on merging theoretical study with experimental application.
General Physics, Biophysics, Engineering and Physical Biology (EPB), and Molecules, Cells, and Organisms are the four programs leading to a doctorate in Physics offered by the program (MCO). Students who are interested in conducting physics research and integrating or applying it to other subjects such as engineering and biology can choose one of the other three paths.
Students on the general route can join any of the department's 13 research centers, including the Black Hole Initiative, the world's first of its type.
University of Washington (UW)
The University of Washington was founded in 1861 as a public research institute and university. Since then, it has been teaching physics courses such as mechanics and calculus. It is one of the best physics graduate schools in the country. The Department of Physics was established in 1928 and has since grown to include an Astronomy Department as well as other research centers and institutes.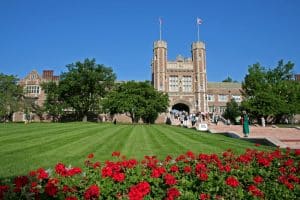 Six research centers and institutes are housed under the department, four of which get government financing. For example, the Institute for Nuclear Theory is co-funded by the Department of Energy and universities.
Princeton University
Princeton University was founded in 1746, making it the fourth educational institution in the United States. Thanks to Joseph Henry's discoveries on electromagnetic induction, Princeton's Physics research rose to prominence a century later.
Students can undertake research in one of the department's 11 research areas. Condensed Matter Experiment and Theory, High Energy Experiment and Theory, and Particle Phenomenology are just a few of the notable areas. Princeton Physics is also home to five research institutes. Three of them were financed by the NSF, including the IRIS-HEP software center, which delivers advanced information systems to CERN's Large Hadron Collider.
Massachusetts Institute of Technology (MIT)
MIT, founded in 1861, is a pioneer in research and its applications, and hence the birthplace of many innovations. Four years later, it established the Department of Physics, which provides the doctoral degree in two tracks: General Physics and Physics, Statistics, and Data Science (PhysSDS).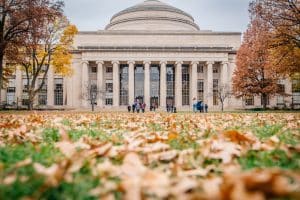 MIT is vigorous in assisting its Ph.D. students, particularly those in good standing, in receiving full financing for the duration of their residency, whether through fellowships, research assistantships (RA), or teaching assistantships (TA). For example, if the RA's research contract is completed or terminated, MIT will support the student for one term while aggressively seeking new funding opportunities.
University of Colorado – Boulder
The University of Colorado – Boulder (CU Boulder) is a publicly supported research university that, along with 63 other universities, is a member of the American Association of Universities (AAU). It is recognized as one of the best physics graduate schools in the US.
CU Boulder, founded in 1876, has produced acclaimed research and inventions in bio-health, astrophysics, and sustainable energy, all of which are outcomes of CU's powerful physics departments and research.
Other interdisciplinary Ph.D. programs at CU Physics include geophysics, applied physics, and chemical physics. There are four concentrations in the Applied Physics track: Biophysics, Imaging Sciences, Quantum Information Science, and Molecular Physics.
In addition, the department's High Energy Physics faculty participated in the historic and collaborative Higgs boson particle discovery in Switzerland's Large Hadron Collider, demonstrating the CU Physics faculty's world-class caliber.
University of California – Santa Barbara
After joining the UC system in 1936, UCSB received not just a new name, but also a new location, this time facing the sea with a two-mile-long shoreline. The Department of Physics at UCSB was founded in 1944 and has maintained the reputation of being "very modest" while being a powerhouse in physics research and instruction.
UCSB Physics conducts research in eight fields of physics and houses and co-manages eleven research facilities, including the Microsoft Station Q for quantum physics. It is home to more than 20 research groups, including Prof. Andrea Young's Young Lab Group. The group, which includes postdoctoral, graduate, and undergraduate students, performs research on quantum materials using nanofabrication techniques and electronic measurement.
Stanford University
Stanford University, one of the best physics graduate schools in the country, was founded in 1891, and the Department of Physics was established the following year. The university's research first reached a high point in the 1930s, thanks to renowned scholars such as Felix Bloch, who discovered spin waves and was also Stanford's first Nobel Prize recipient for his collaborative work with Nuclear Magnetic Resonance (NMR).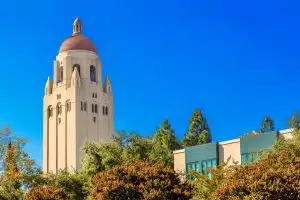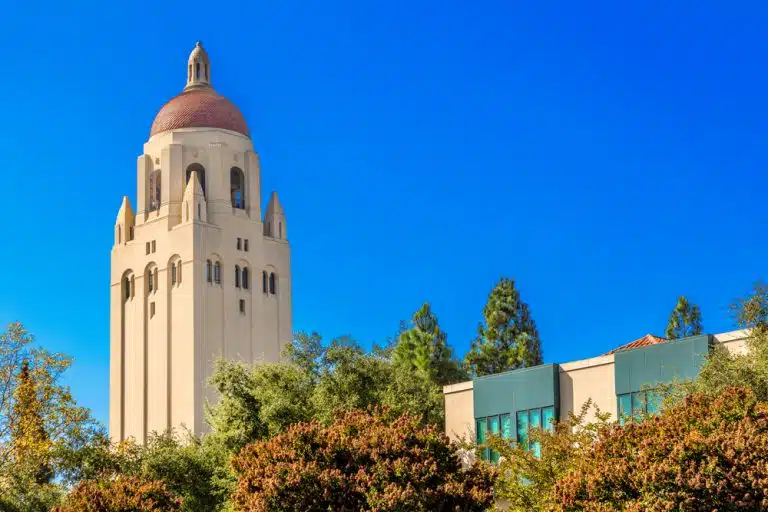 The department has conducted and continues to conduct research in seven areas of physics. Theoretical, observational, and experimental astrophysics and cosmology research are among the department's most lauded and popular activities.
University of California – Berkeley
The University of California Berkeley was established in 1868 as the state's first land-grant educational institution and the first school in the UC system. Berkeley's Department of Physics was a pioneer in high-energy physics research and now explores dark matter and neutrino science.
The Ph.D. program in Physics at Berkeley is one of the most competitive in the world. Every year, the department considers over 7000 candidates, but only 45 are accepted into the program, resulting in a 6.4% acceptance rate.
Students can also look into research possibilities at one of Berkeley Physics' research centers, which specialize in cosmology physics, theoretical physics, nanoscience, and engineering. Students interested in integrative and collaborative hands-on work might look into the Berkeley Lab and the Space Science Laboratory.
The University of Chicago
The University of Chicago, one of the best physics graduate schools in the US, founded in 1890, exists for one reason: research, or "inquiry," as Chancellor Robert Zimmer describes it. The Physics Department, established in 1893, was the genuine manifestation of this ambition.
In the following decades, the department shifted its concentration to experimental physics, emphasizing reproducing previously successful experiments to improve students' skills and prepare them for original research.
UChicago is home to 10 scientific fields, including Quantum Science and Nuclear Physics. The institution also houses 10 research facilities, one of which is the Kavli Institute for Cosmological Physics (KICP). Chicago is also highly involved in non-university research institutes such as Fermilab and CERN.
The Physics Department at the University of Chicago is responsible for several discoveries, including the photon, the nuclear chain reaction, new isotopes, solar wind, and revolving black holes and their properties.
Yale University
Yale University was established in 1701. The Department of Physics grew out of the Departments of Philosophy, Arts, and the Sheffield Scientific School. Arthur Day, a physicist, joined the Physics Department's faculty in 1894.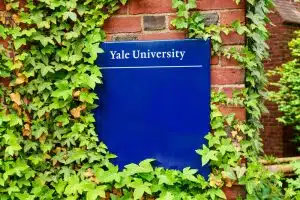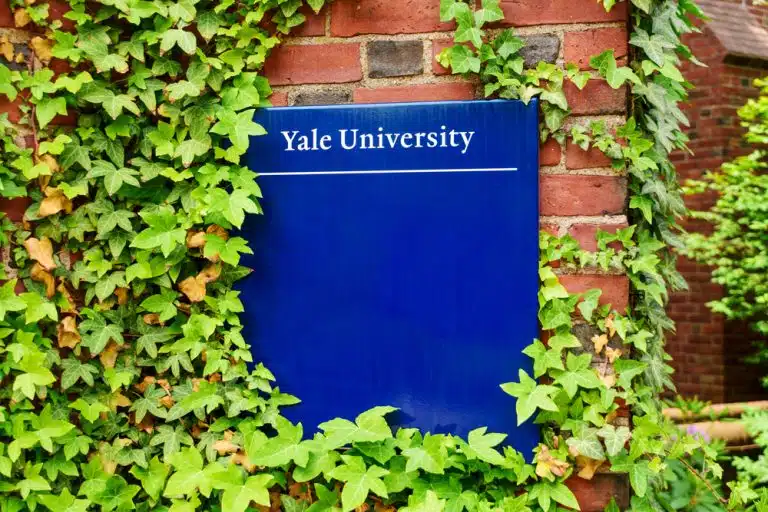 The department conducts physics research in 11 areas. Gravitational Physics and Biophysics are two notable areas. It also houses three physics research institutes, including the Wright Laboratory and the Yale Quantum Institute. It allows Physics Ph.D. students interested in multidisciplinary applied physics to cross-enroll in the Physical and Engineering Biology Ph.D. program, which is offered across departments.
University of Arizona – Tucson
The University of Arizona, founded in 1885, has long played an essential role in research, particularly in space discoveries. From astronomer Gerard Kuiper's Lunar Maps, which supported the first moon landing in 1969, to the OSIRIS-Rex Asteroid exploration mission, UA has constantly established itself as a credible and recognized research and development center. Hence, it is among the best physics graduate schools in the country.
The department conducts physics research in six areas. Optical Physics and Astrophysics are two notable fields. It also houses three research facilities: Biosphere 2, Life and Planets Astrobiology Center (LAPLACE), and the National Science Foundation-funded Accelerator Mass Spectrometry Lab.
Is grad school worth it?
Is grad school worth it? Whether or not graduate school is worth it depends on the individual's goals, interests, and circumstances. Here are a few factors to consider when deciding whether or not to pursue a graduate degree:
Career aspirations: For some careers, such as academia, research, and certain roles in the industry, a graduate degree is often required or higher degrees are preferred. In other fields, a graduate degree may not be necessary to advance in your career, but it can still provide additional opportunities and a competitive edge.
Personal interests: If you are passionate about a certain field or topic and want to continue studying it at a deeper level, graduate school can be a great way to do that.
Financial considerations: Graduate school can be expensive, and it's important to consider the costs and potential return on investment. Some graduate programs offer funding, scholarships, or stipends, but others may require students to take on significant debt.
Time commitment: Graduate school is a significant time commitment, typically taking two to six years to complete, depending on the program. It's important to consider whether you are willing and able to make that kind of commitment.
Life circumstances: If you have other responsibilities such as children, a full-time job, or other obligations, it may be difficult to balance the demands of graduate school.
In general, graduate school can be worth it if it helps you achieve your career and personal goals, but it's important to weigh the costs and benefits carefully before making a decision. It's always a good idea to research, talk to people in the field, and make an informed decision.
How do you get into the best physics graduate schools?
How do you get into the best physics graduate schools? Getting into the best physics graduate schools can be a competitive process, but there are several steps you can take to increase your chances of being accepted:
Get a strong undergraduate degree: Most top physics graduate programs require applicants to have a strong undergraduate degree in physics or a related field. You should aim to get the best grades possible and take challenging courses that will prepare you for graduate-level work.
Research programs: Research the graduate programs you are interested in and find out what they are looking for in applicants. Look at their application requirements, the areas of research they focus on, and the faculty members who will be teaching and advising you.
Prepare a strong application: Make sure your application is complete and meets all the requirements set by the program. Include all the necessary documents, such as transcripts, test scores, and letters of recommendation. Tailor your statement to show how you fit with the program and why you want to attend.
Get relevant research experience: Many top physics graduate programs look for applicants who have already gained research experience. Consider getting involved in undergraduate research projects or internships, or working with a faculty member on a project.
Get good letters of recommendation: Make sure to ask for letters of recommendation from professors or researchers who know you well, and who can speak to your strengths and qualifications.
Show your passion and motivation: In addition to your academic achievements and research experience, admissions committees also look for applicants who are passionate about physics and motivated to pursue a graduate degree.
Take the right test: Some graduate programs may require you to take the GRE general test while others may require the GRE Physics Subject test. Make sure to check the requirements of the programs you are applying to and take the necessary tests.
Network and make connections: Attend conferences, workshops, and networking events to learn about different graduate programs and make connections with faculty members.
Be timely and meet the deadlines: Make sure you submit your application on time and follow up with the program if you have any questions.
Remember, getting into the best physics graduate schools is highly competitive, so it's important to put your best foot forward and make a strong case for why you are a good fit for the program.
Having all the necessary information is important before choosing any course of action. AdmissionSight is always here to assist you if you have any questions or concerns. We have more than ten years of expertise assisting students in successfully navigating the challenging admissions process.
Consult with AdmissionSight and find out what we can do to help you get into the school of your choice by ensuring that you are sufficiently aware and well-prepared for the application process.