The Caltech Motto
Caltech Motto
The primary mission of the California Institute of Technology is to educate students in both the theoretical and practical aspects of the sciences while reflecting on the ideals of the Caltech motto "The truth shall make you free."
Caltech is an institute of research and engineering that is known all over the world. In order to answer fundamental scientific issues and critical societal challenges, the institute brings together some of the world's most brilliant minds and the most inventive instruments while embodying the Caltech motto.
In this blog, you will gain a deeper understanding of the Caltech motto that serves as the guiding principle for Caltech as well as the students that attend the school.
What is the Caltech motto?
What is the Caltech motto? Through study and the transmission of previously gained knowledge from one generation to the next, the primary objective of Caltech is to produce knowledge that will endure throughout the ages. The phrase "The truth shall make you free" is the Caltech motto, which is a reflection of this guiding concept.
Knowledge is produced at Caltech by bringing together individuals who have a variety of points of view, come from a variety of backgrounds, and have distinct sensibilities, and allowing these individuals to hone their conceptions of the world by freely expressing their views and, in the process of colloquy, shaping each other's ideas.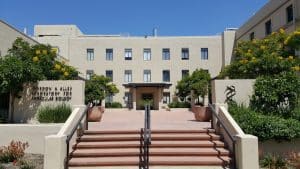 People travel to Caltech in order to further their education and their careers. In order for this process to work, everyone involved needs to be flexible and open to new ideas and questions that challenge their preconceived notions. The solution to a weak or disagreeable argument is not to quiet the speaker but rather to counter it with a stronger argument. This is something that Caltech is well aware of, despite the fact that there are times when doing so might be challenging and even uncomfortable.
Through embodying the ideals of the Caltech motto, Caltech's goal is to create an environment that is vibrant and civic, welcoming to people of all walks of life, committed to rigorous inquiry, and dedicated to better comprehending the natural world and the human world. For the past one thousand years, it has been the ideal representation of what universities should be. It is because of this that the institute may grow and be a source of inspiration.
The right of individuals to express themselves freely has a bearing, as well, on the question of how formal institutions should make their statements. Caltech's goal is to establish a culture in which all members of our community feel encouraged to express their opinions on topics that are important to them, and we will always respect their right to do so as well as their freedom to do so. Caltech desires that all members of its community have the feeling that they are free to take positions that may be unpopular but reflect who they are and what they believe, and that this ability should not be inhibited by an official attitude of the Institute.
As a result, official remarks from Caltech are limited to topics that have a direct bearing on the institute's primary goals, which are research and instruction. At the same time, while reflecting on the Caltech motto, the Institute responds as an institution to global concerns by making concrete interventions that further the Institute's principles and provide assistance to members of the community who are in danger.
What is Caltech's mission statement?
So, what is Caltech's mission statement? The California Institute of Technology's goal is to broaden the scope of human knowledge and contribute to the betterment of society via the integration of educational and research endeavors. While doing research on some of the most difficult and basic issues in science and technology, Caltech fosters a particularly collaborative and interdisciplinary environment for its students and strives to educate its graduates to be innovative contributors to society.
In addition, Caltech strives to be the destination of choice for individuals who possess the brightest and most creative minds, regardless of their backgrounds, experiences, or points of view. This is accomplished through the institution's overarching and unyielding commitment to excellence in all that it does. Our unwavering commitment to promoting diversity, equity, and inclusion among our students, faculty, staff, and other constituents is essential to the Institute's ability to realize its primary objective of extending the scope of human knowledge and contributing to the betterment of society.
A campus that is varied and welcoming fosters an environment in which our lives are enriched by the unique experiences and points of view of our coworkers, our preconceived notions are challenged, our research is broadened, and our thoughts are perfected via the extensive flow of ideas.
Realizing this environment is vital for Caltech to continue to be a destination of choice for the most remarkable academics, and for this reason, it is essential that this environment be realized. We will not be able to fully fulfill the potential of science and engineering to develop knowledge that will last throughout the ages and improve the lives of people in the here and now until we allow people from all walks of life to participate in the academic community on an equal footing.
What is Caltech most known for?
Apart from the Caltech motto, what is Caltech most known for? The illustrious California Institute of Technology, also known as Caltech, can lay claim to a number of accomplishments. For one, 58 teachers and alumni have received a National Medal of Science. In addition, there are now seven Nobel laureates working or studying at the university. Plus, Caltech maintains the Jet Propulsion Laboratory (JPL), the leading hub for robotic exploration of the solar system.
Caltech is routinely listed among the top national universities. The admissions committee searches for exceptional academic credentials, such as high grades and test scores, because it is only fitting that they do so. However, the student body is also well-known for being shamelessly quirky, which is one of its defining characteristics. In addition to considerable experience in STEM-related fields, an excellent applicant at Caltech should have distinctive interests and skills.
While computer science is the most popular degree, the university offers 28 majors, including bioengineering, astronomy, geobiology, materials science, and mathematics. In addition to STEM majors, students may also pick degrees in English, history, and political science, although HSS programs generally incorporate a scientific lens. Students have the option to pursue a minor in subjects such as aeronautics, computer science, philosophy, or structural mechanics.
As another component of the Interdisciplinary Studies Program, students have the opportunity to design their own individualized study plans in conjunction with the program's academic advisors (ISP).
At Caltech, there is a strong emphasis on research; in fact, ninety percent of first-year students take part in research programs such as the Summer Undergraduate Research Fellowships (SURF), Amgen Scholars, and many others. These programs allow students to conduct research projects with the assistance of both faculty and graduate mentors. In addition, Caltech is a member of the JPL Higher Education Group, which offers a variety of research opportunities and academic programs centered on the NASA mission.
What kind of student is Caltech looking for?
With everything there is to know about the ideals of the Caltech motto, what kind of student is Caltech looking for? Traditions of the California Institute of Technology include a challenging core curriculum that is focused on STEM (science, technology, engineering, and mathematics), a robust prank culture, and an innovative housing scheme that lets students feel perfectly at home on campus. Above all else, Caltech is distinguished by the ambition of its pupils.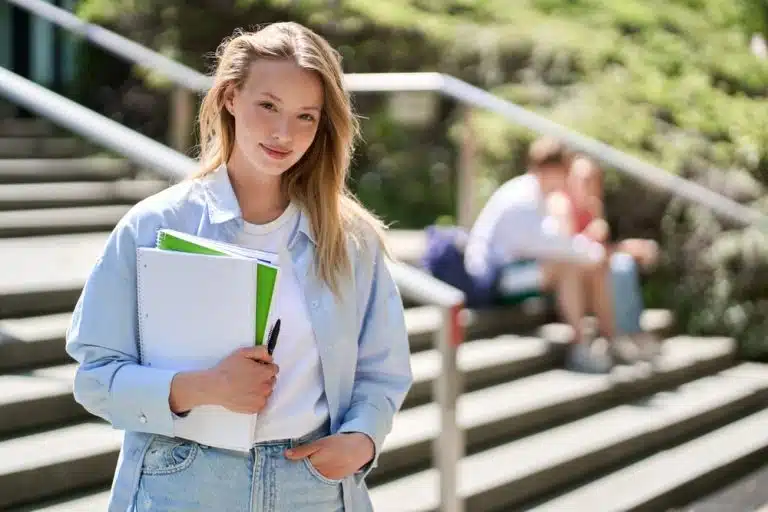 Your enthusiasm for science, technology, engineering, and mathematics (STEM) fields will probably be highlighted in the academic history portion of your Caltech application; nevertheless, the admissions committee at Caltech is just as interested in your research enthusiasm as they are in your grades.
You will have the opportunity to highlight your talents and why you're a perfect fit for Caltech's challenging programs if you demonstrate a constant interest in STEM research throughout your application. This passion should be shown throughout your entire application.
An evaluation from a mentor or teacher who supervised one of your research projects while you were still in high school is strongly encouraged to be included in your application to Caltech since the institute is interested in learning why you are so enthusiastic about STEM fields.
The admissions committee at Caltech is interested in seeing how you challenged yourself while you were still in high school. It is absolutely essential that you are able to function well in group settings when you are at Caltech because the majority of the work you will be doing there will be done in groups.
In a similar vein, ambition is a highly crucial component of STEM research; without it, scientists would not be able to push boundaries and develop new, novel ways to make their studies understandable to the general public. At Caltech in line with the Caltech motto, being ambitious and having the ability to work well with others are both required for students who wish to be successful.
It is possible for students to become confused when they see the phrase "unique," and it may also persuade them that they need to make an effort to be intriguing in their application. You should fight the temptation to embellish the truth about yourself in order to come across as more distinctive. Instead, be truthful about the things that fascinate you personally.
In conclusion, a genuine college application should highlight the applicant's involvement in the local community. Research in the STEM fields has the ability to effect positive change in communities; therefore, it is important that you discuss how you anticipate your research will benefit society.
Caltech holds a competition every year to find students who will bring their enthusiasm for the fields of science, technology, engineering, and mathematics (STEM) study into their classes, dorms, and the community at large. However, the ideal student at Caltech is also aware of the significance of maintaining a healthy work-life balance and recognizes that one's studies cannot consume one's entire life.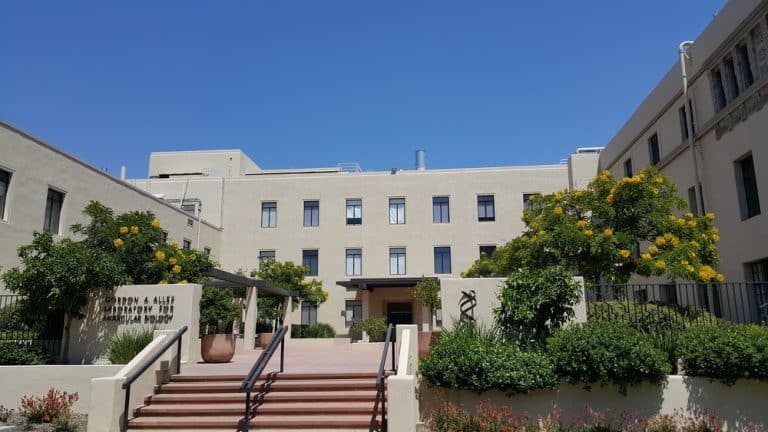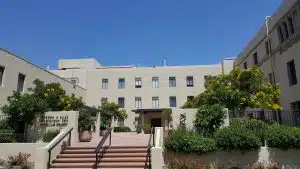 Demonstrate to the admissions committee at Caltech that you have interests in areas other than STEM research. Be truthful about your abilities to collaborate with others and the reasons you choose to challenge yourself academically during your time in high school. Discuss your aspirations in the STEM fields and how you intend to bring your passion for these fields back into your community in ways that are both distinctive and significant.
Want to learn more about the ideals of the Caltech motto? You've come to the right place. At AdmissionSight, we have over 10 years of experience guiding students through the competitive admissions process.
AdmissionSight can help you put your best foot forward when applying to college. Contact us today for more information on our services.